Well, here we are …the second last edition of What I Wore for 2015!
And this week includes my Christmas Eve and my Christmas Day outfits….both of which I am proud to say were handmade here in Melbourne.
I love supporting local labels whenever I can…it makes each outfit mean so much more when you know who made it!
What I Wore…Monday 21st December – Sunday 27th December 2015
After a weekend of extreme heat, the weather turned cool and windy, so it was back to Katies jeans with a Target (AU) Christmas t-shirt…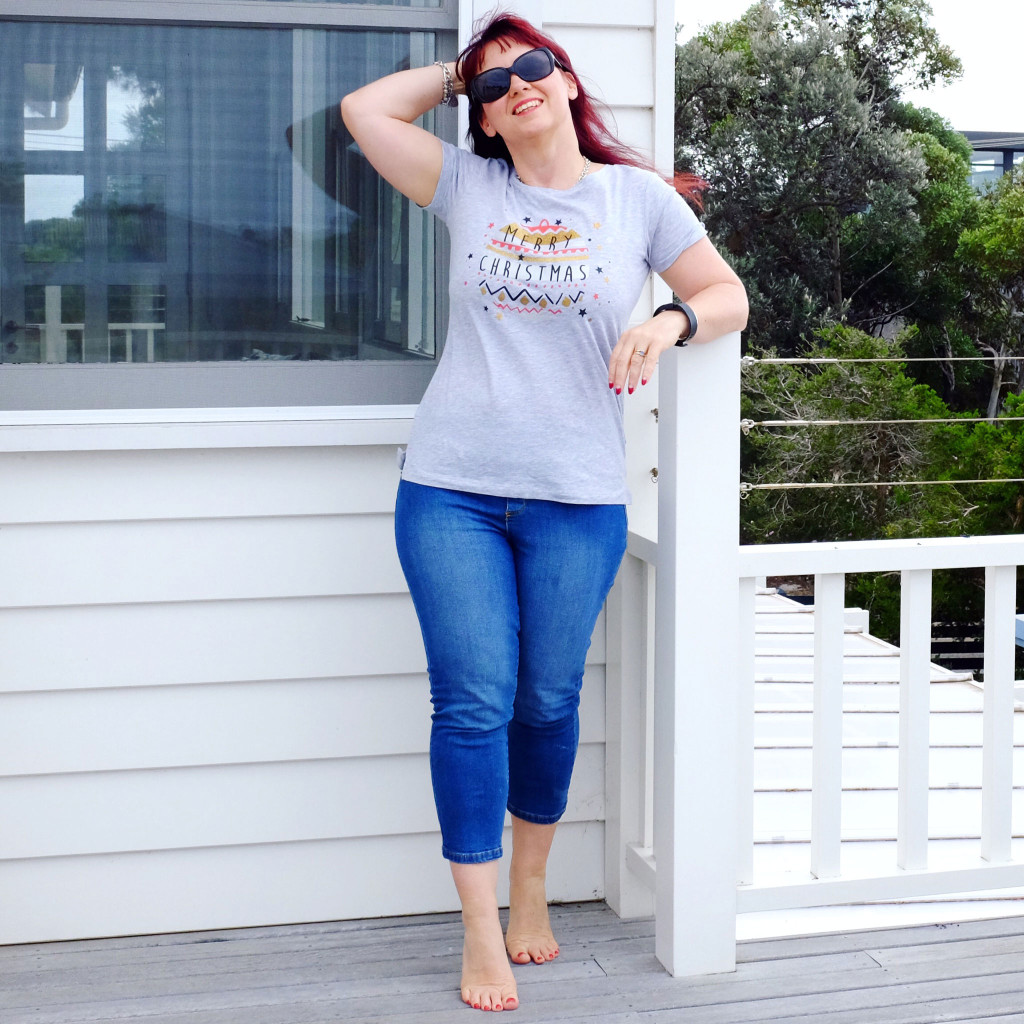 Tuesday saw the return of sunny weather but it was too windy to do much outside unless you could find a sheltered spot.
I wore an op shop find breezy maxi dress over a black shift…perfect for a lazy day…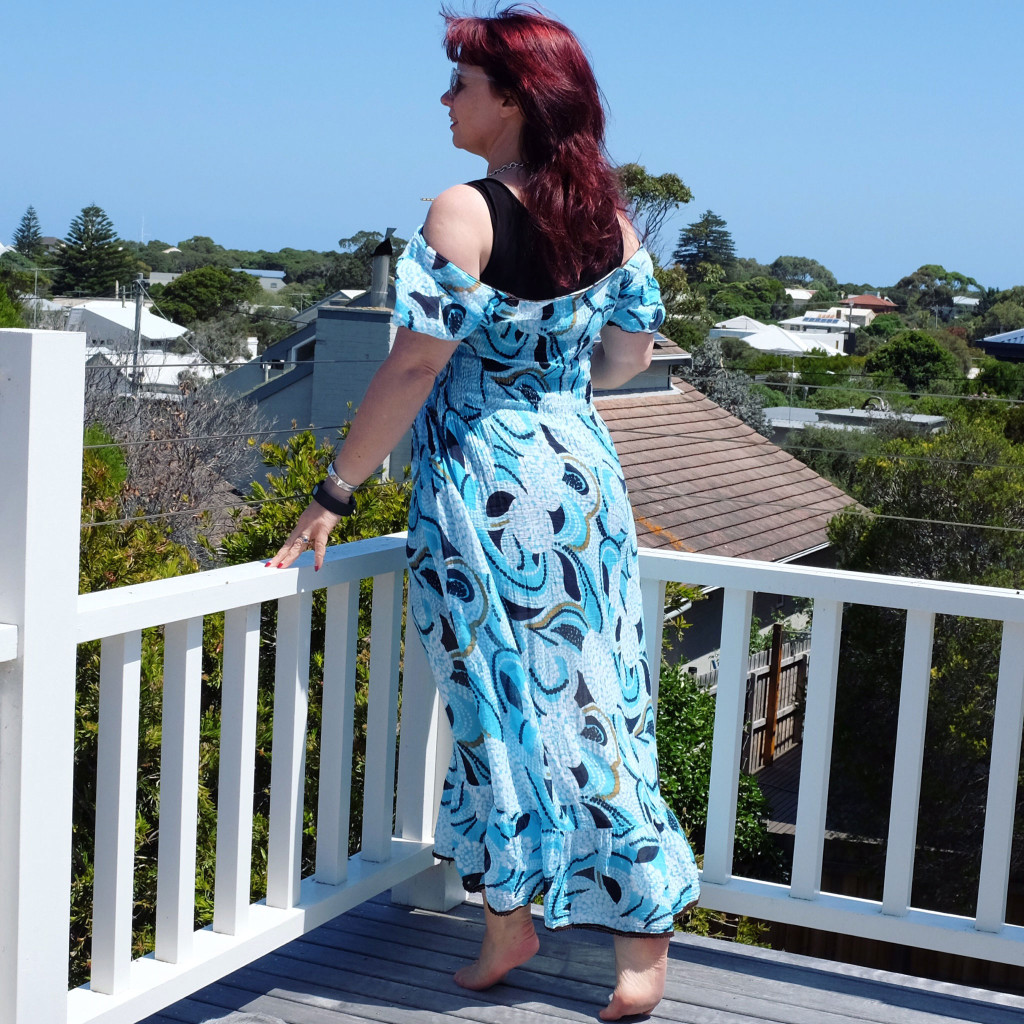 On Wednesday I wore a Katies sundress with Catch a Thief sunglasses for a morning of last minute pre-Christmas errands.
And as you can see, my little photographer assistant was working very hard…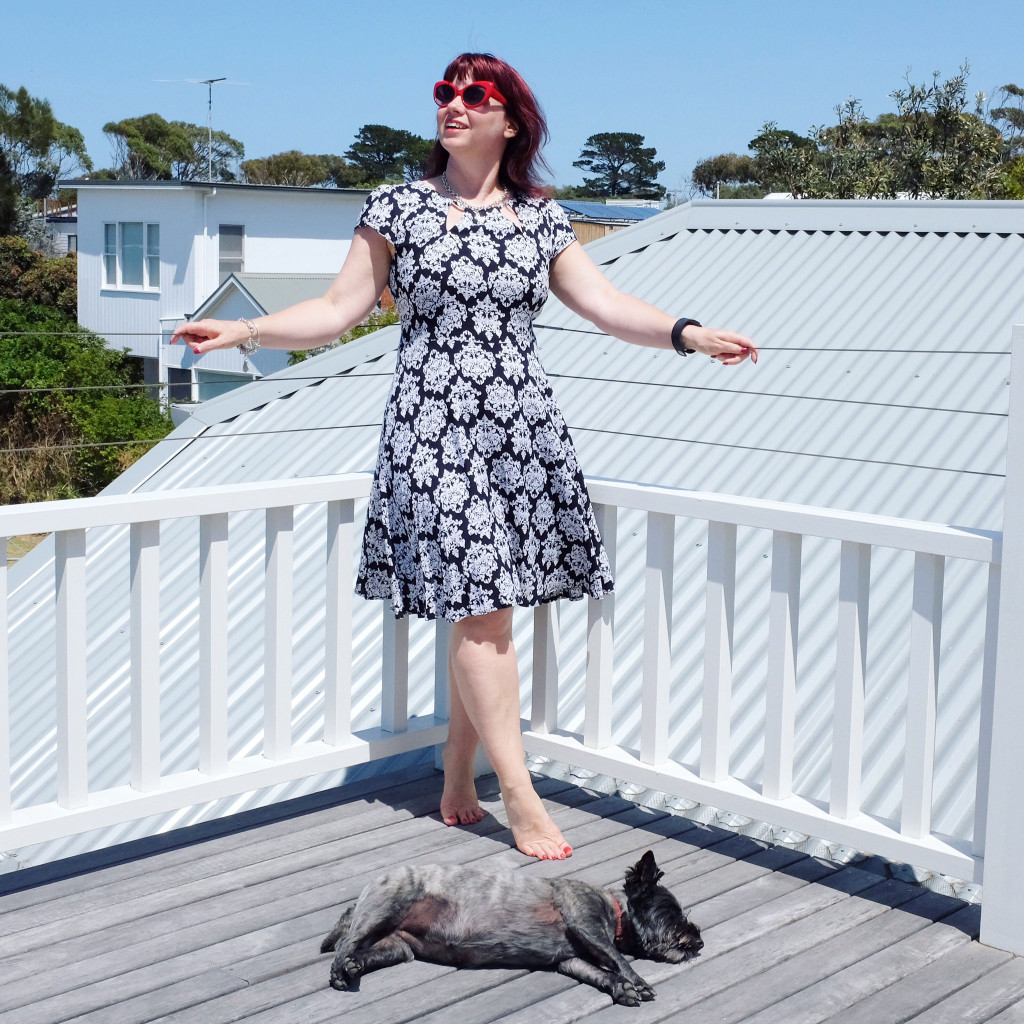 Thursday was Christmas Eve and so I wore a red gingham skirt made in Melbourne by Pretty Parcel, with a black t-shirt and op shop find belt.
Also added a green terrier brooch handmade by Moby Duck, for a bit of Christmas sparkle…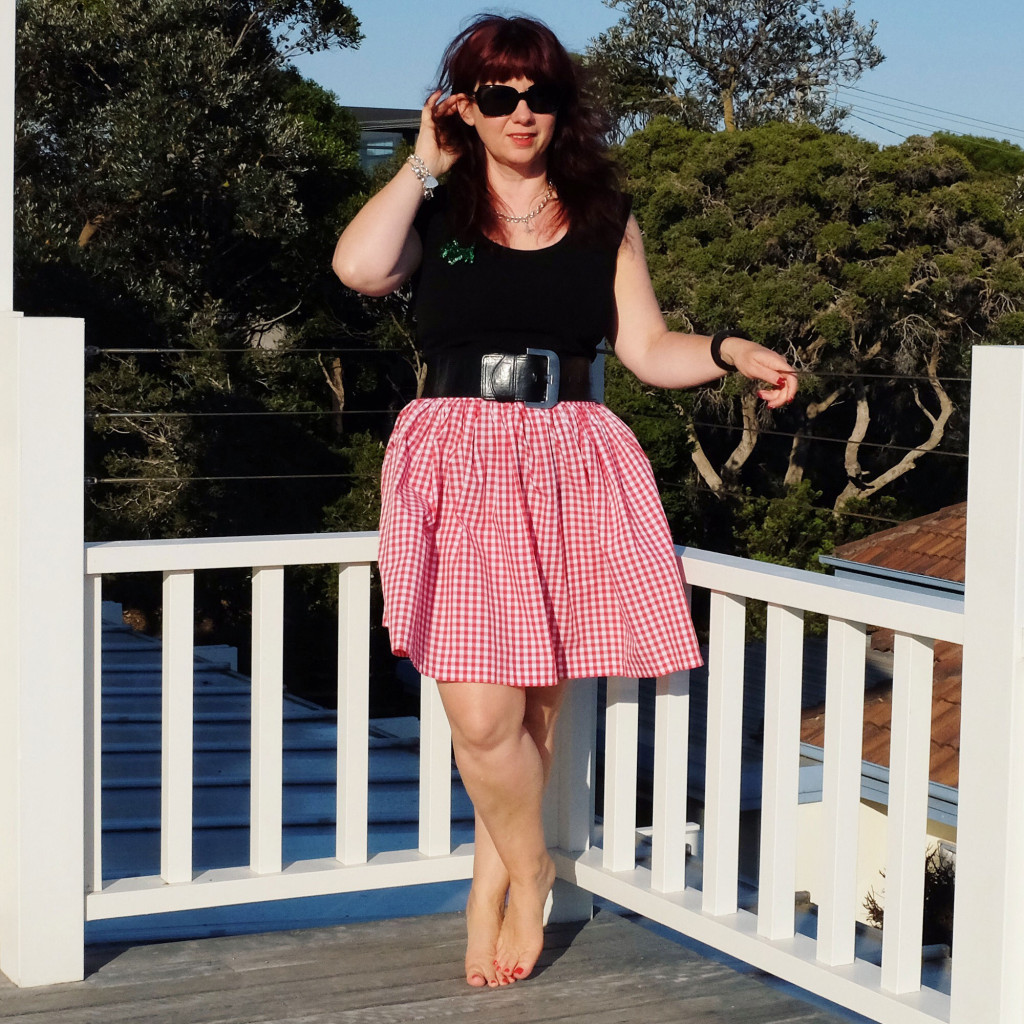 Friday was the big day…Christmas Day…and it was hot…damn hot!
I found this dress at the last minute but it turned out to be absolutely perfect to wear on the 37C day, AND it even has pockets!!
Made in Melbourne by Miss Lily White, the print features Christmas dogs…including a couple of terriers.
And not surprisingly, it was the most popular outfit over on Instagram for the week….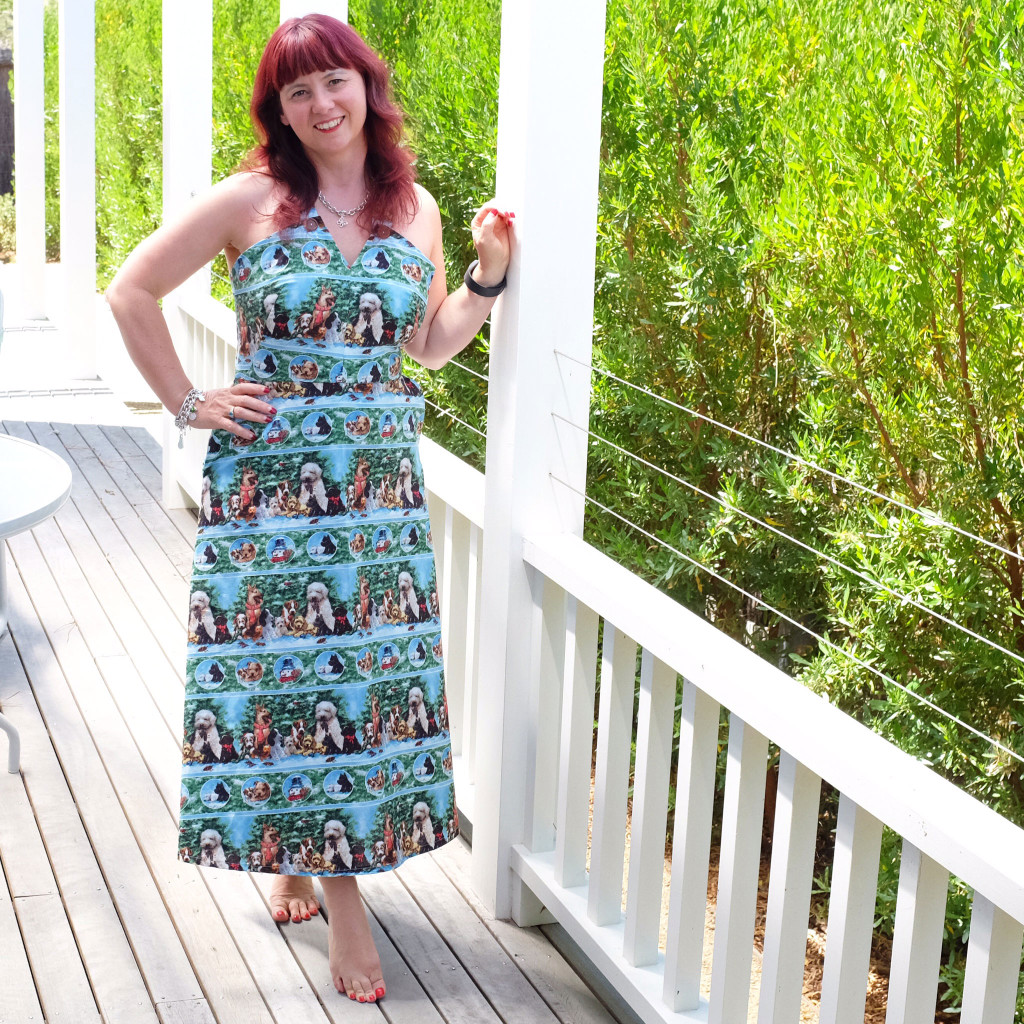 Saturday was very much a wind down day…the weather turned back to cool and very windy so relaxing on the couch with a good book was a priority!
Wore a Gorman top with Katies jeans….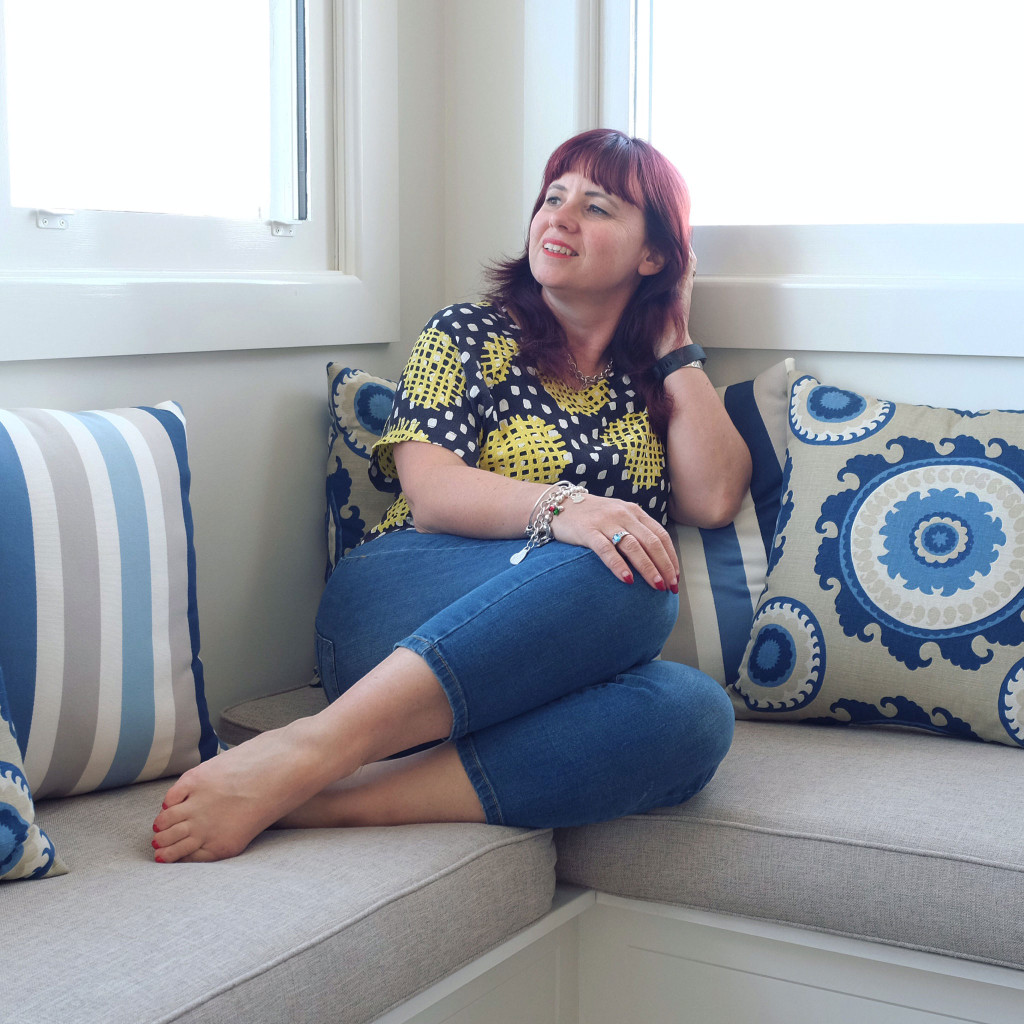 Sunday saw us make the journey back to suburbia…wore a black shift dress and a yellow cardigan….and like every outfit in this edition, no shoes required.
I love summer!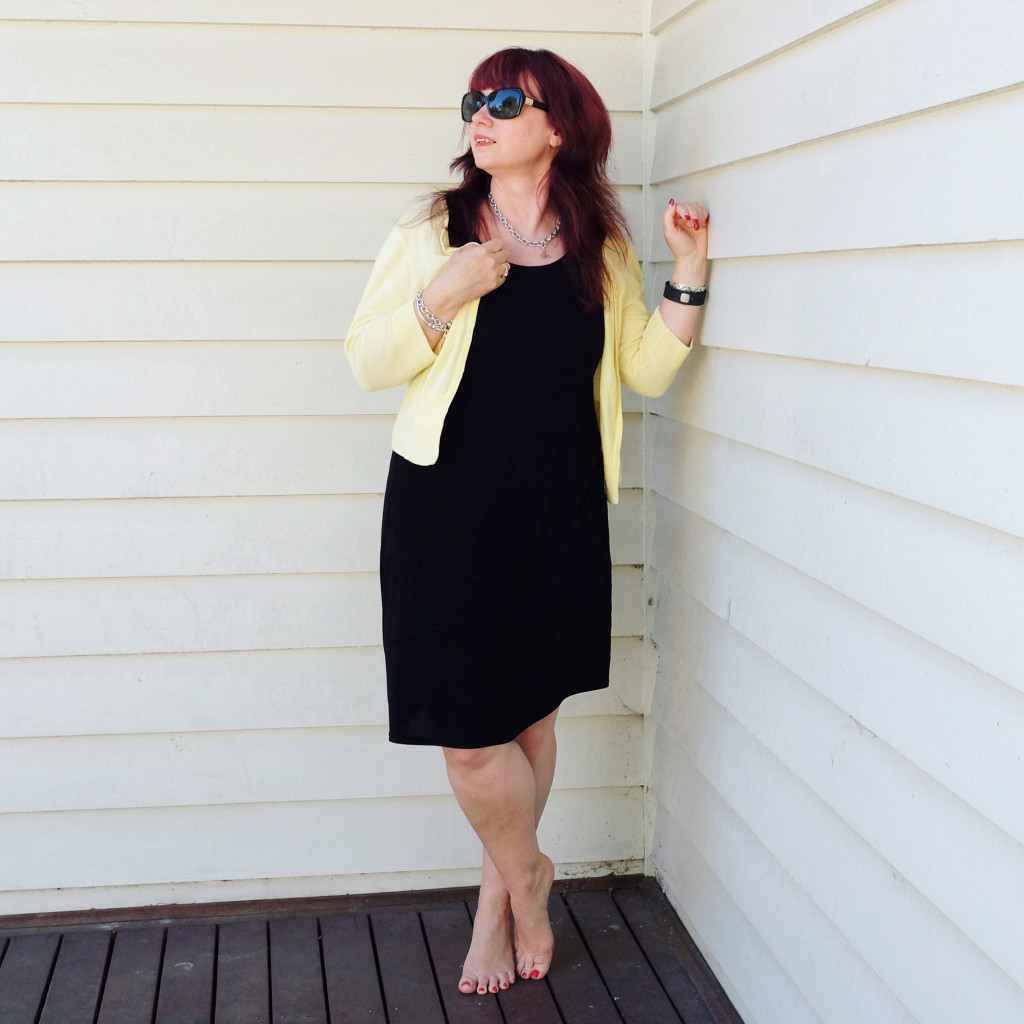 Please note: none of my outfits are sponsored or gifted.
What was your favourite outfit of this edition of What I Wore? Share in the comments below as I would love to know!