One of my 2015 challenges was to ride into the city…we are lucky to be near one of Melbourne's great bike tracks and my husband rides it often.
I have never ridden it, but have walked parts of it over the last year or so.
The next few days are going to be too hot so today was the day…and we did it…we walked the entire distance, right into the city!
We only stopped a couple of times for a quick drink…it was basically full power ahead the whole way…mostly with my husband way in front of me…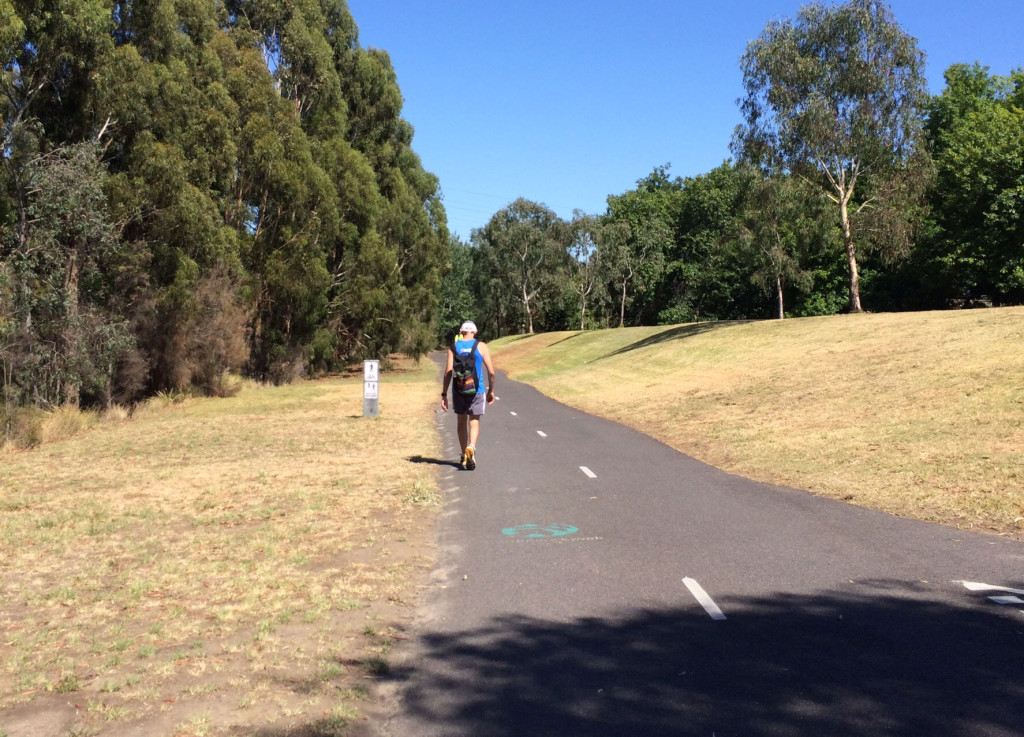 The path wanders through parts of Melbourne you won't see from the freeway/road…lots of going under bridges with lots of obligatory graffiti…would love to head back through with my good camera…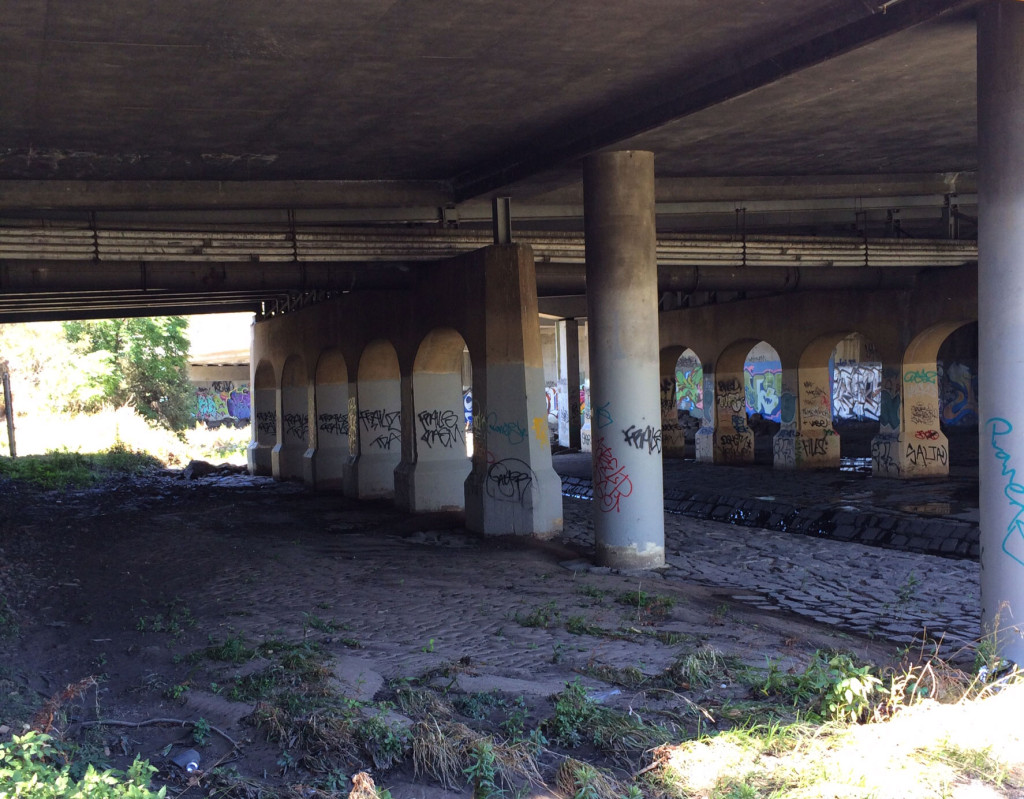 As the day got warmer, I was thankful for stretches in total shade…although I had a hat and 50+ sunscreen, I was worried about getting burnt…joys of an Australian summer…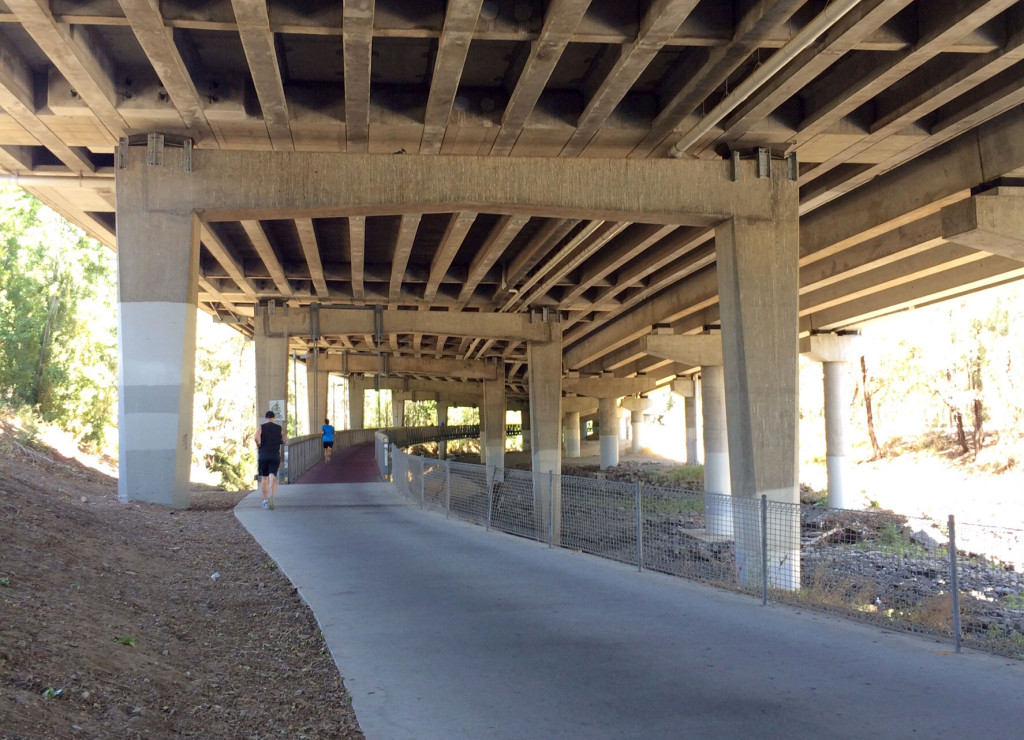 Although I enjoyed the walk, I can't tell you how glad I was to finally see this view…soon this area will be packed with people heading to the Australian Tennis Open…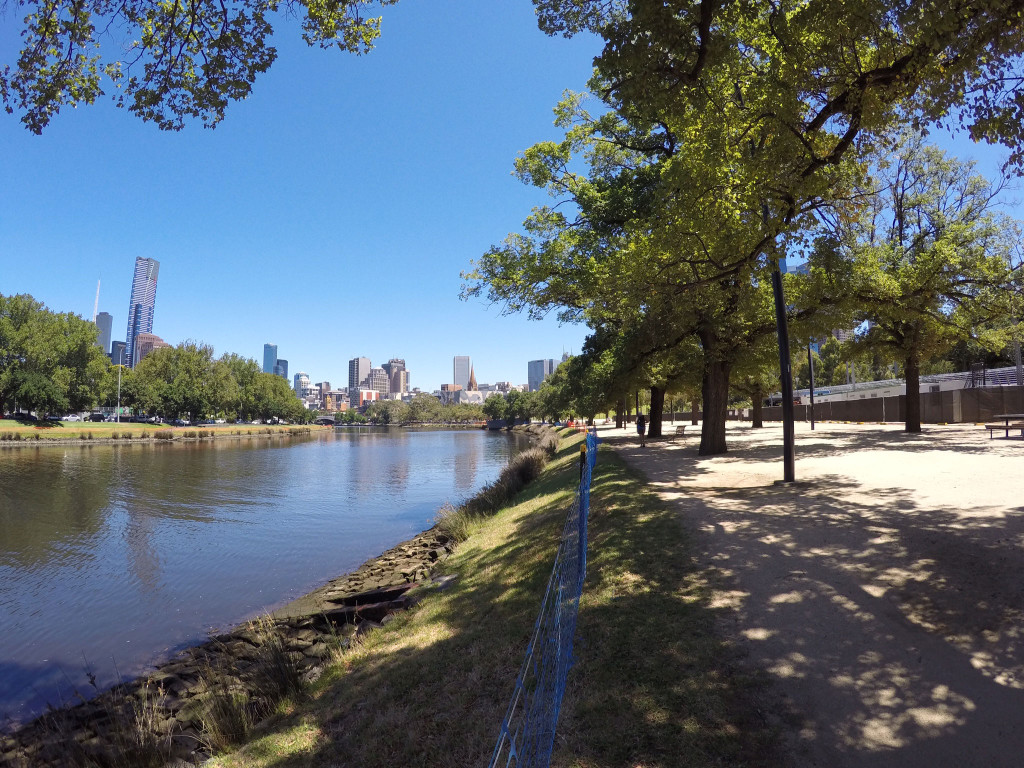 I am now the proud owner of an Apple Watch Sport, and it cheerfully kept telling me how far I had walked.
The grand summary of our journey was that it was a 2:40:51 walk of 13.41km…I stopped the clock at Federation Square.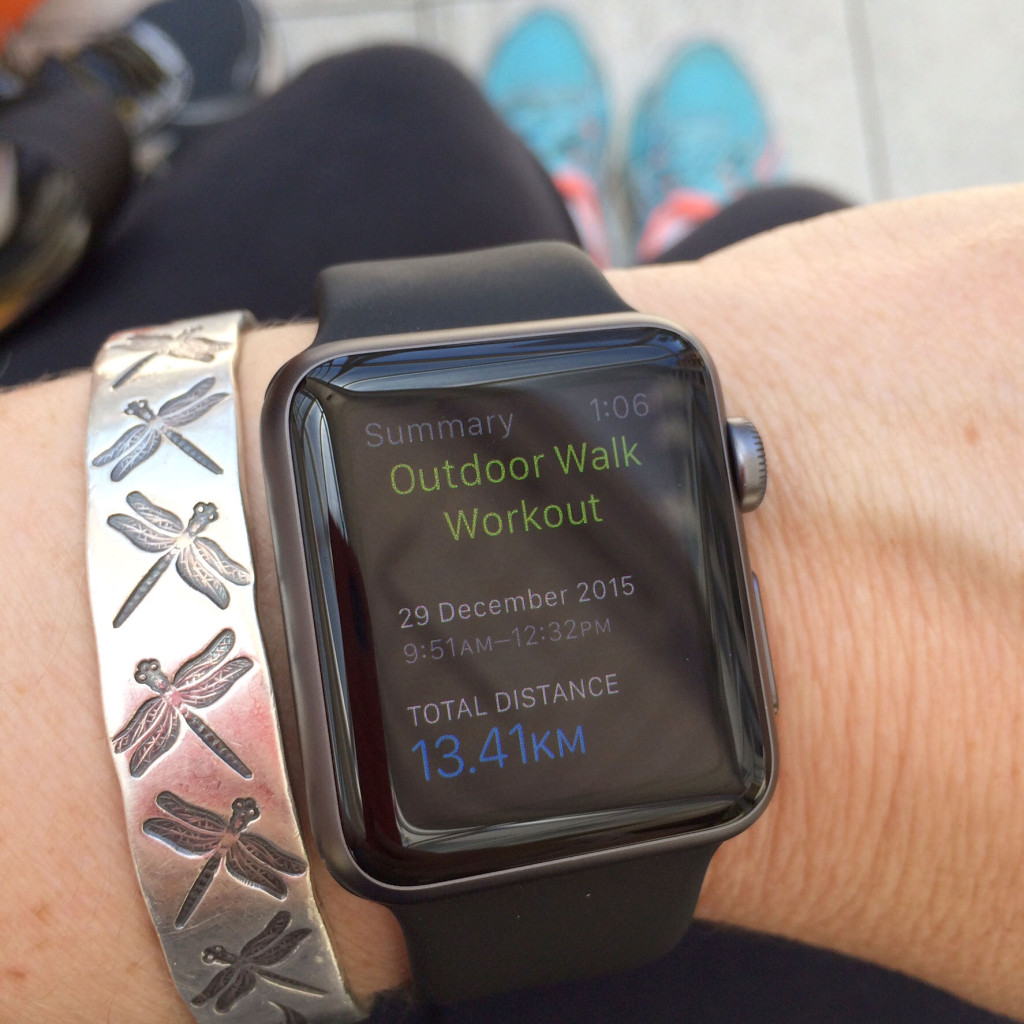 I am proud to admit there was a couple of spots of running…only very short distances but it is a start.
And we didn't stop once we got to Fed Square…we did some more walking round the city, including getting a tea at T2 in the Emporium and a quick spot of retail therapy.
Thought it might be quieter in town today, but it was still packed…guess many people have taken this week off due to the two public holidays.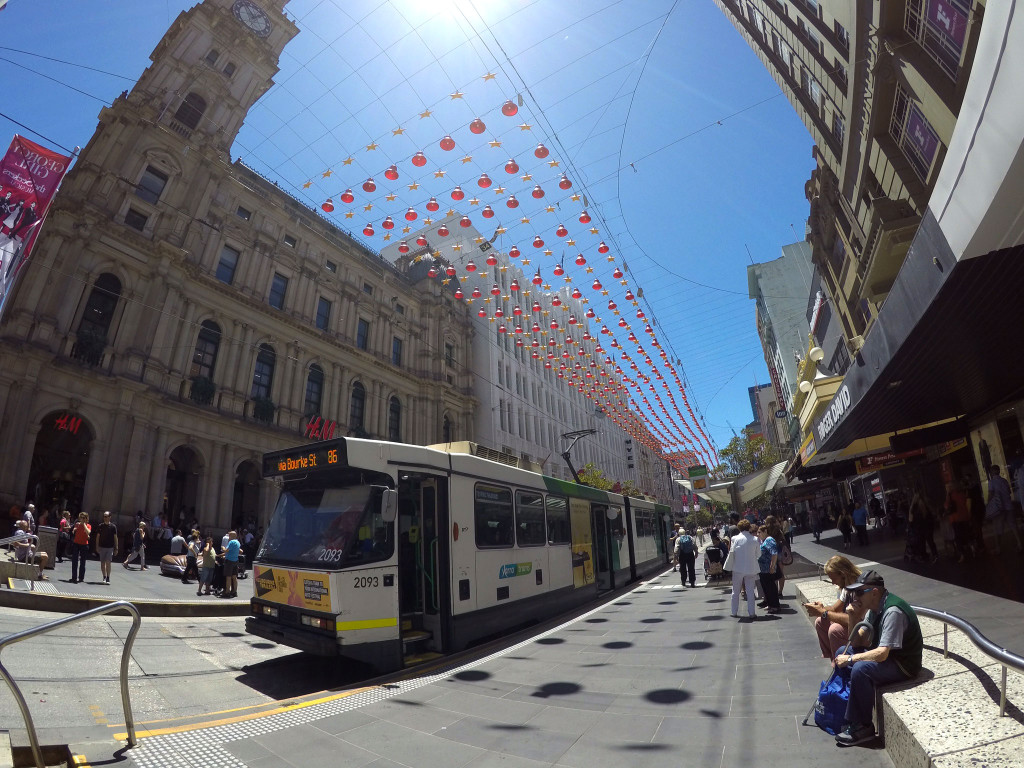 I managed to get to the city in good shape, but I have to admit there was no way I could have walked back home again.
The solution…just jumped on the train and soon we were back on home territory….I even managed the short walk from the station.
I now have very tired legs and one big blister…nothing a good hot shower and a band aid won't fix!
Not sure if I will be able to move tomorrow but I am very glad I can tick that one off the list.
Might even do it again in the future!
Have you done a long walk in your neighbourhood? Whats the longest you have done?