This edition of What I Wore starts on a sad note, with us attending a funeral…but ends with the start of our Christmas holidays!
The week also saw some extreme heat…and being the crazy lady I am, I braved 42C to get an outfit shot…told you I love the heat!
What I Wore…Monday 14th December – Sunday 20th December 2015
Monday, we went to a funeral…a somber occasion, but also with lots of laughs and good memories.
I wore a retro black and white dress, with a black bolero and white Spendless heels (current)…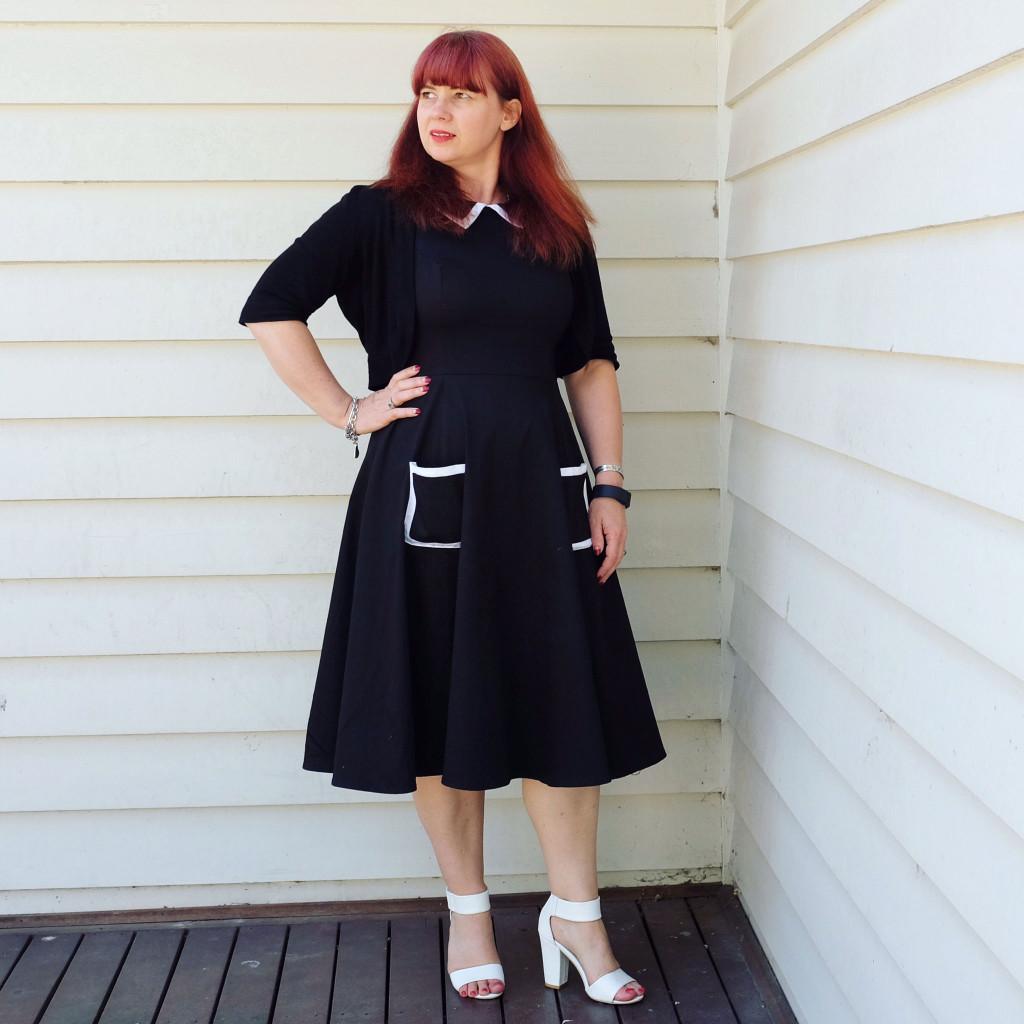 Tuesday was back to work, and I got into the Christmas spirit by wearing this vibrant vintage skirt with a vintage cropped jacket over a black t-shirt…I love the orange and green combination.
And this was also the most liked outfit for the week over on Instagram…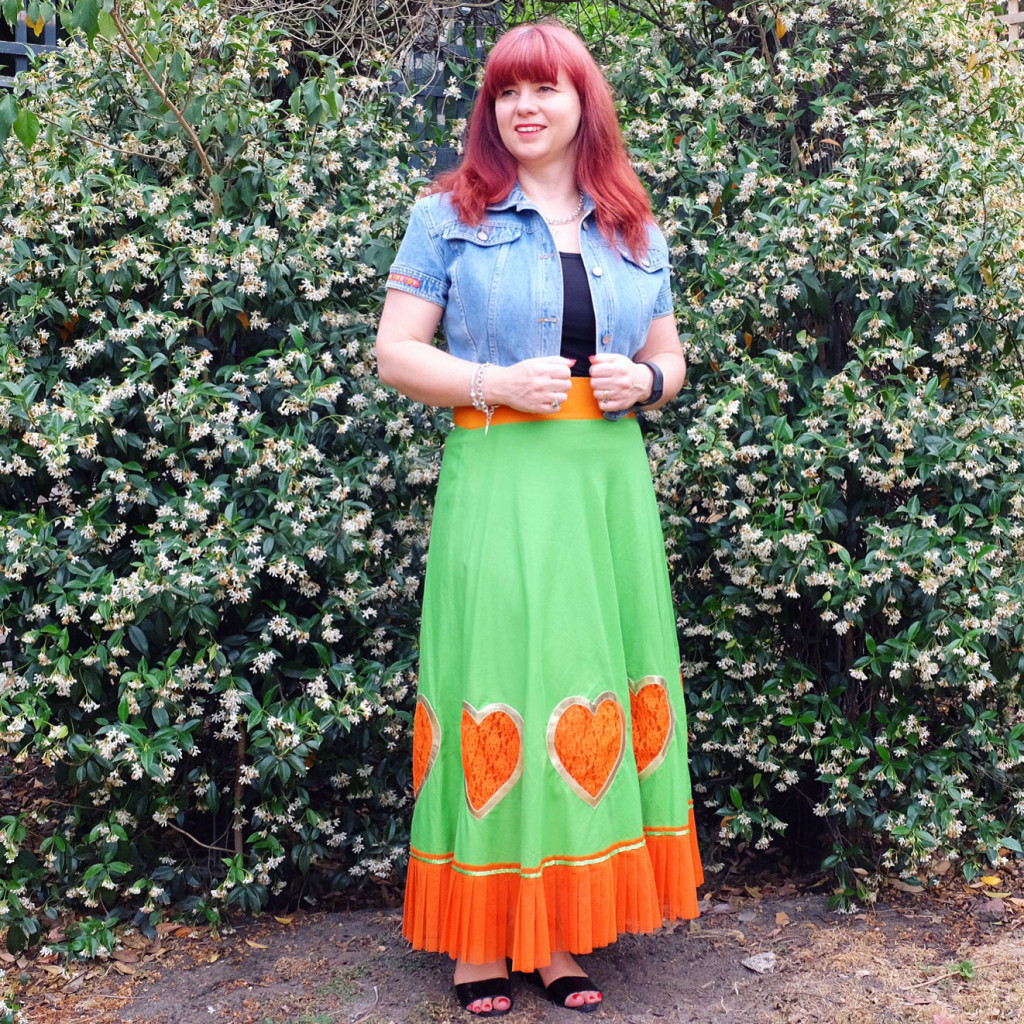 On Wednesday, I wore a dress I have had for years, with a red bow belt and my quirky red Melissa heels for a touch of Christmas red…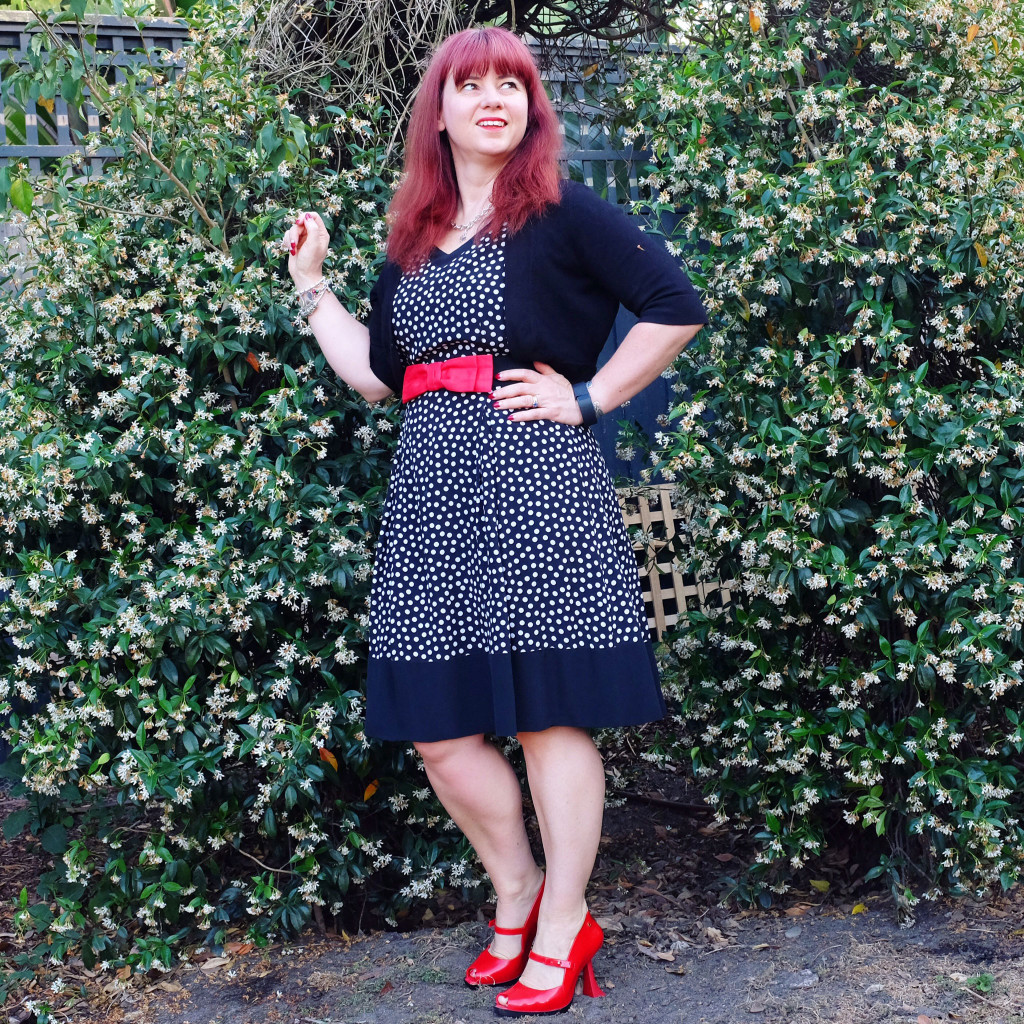 Thursday was my last day at work for 2015…yay…wore a blue silk dress with my Mizmooz heels…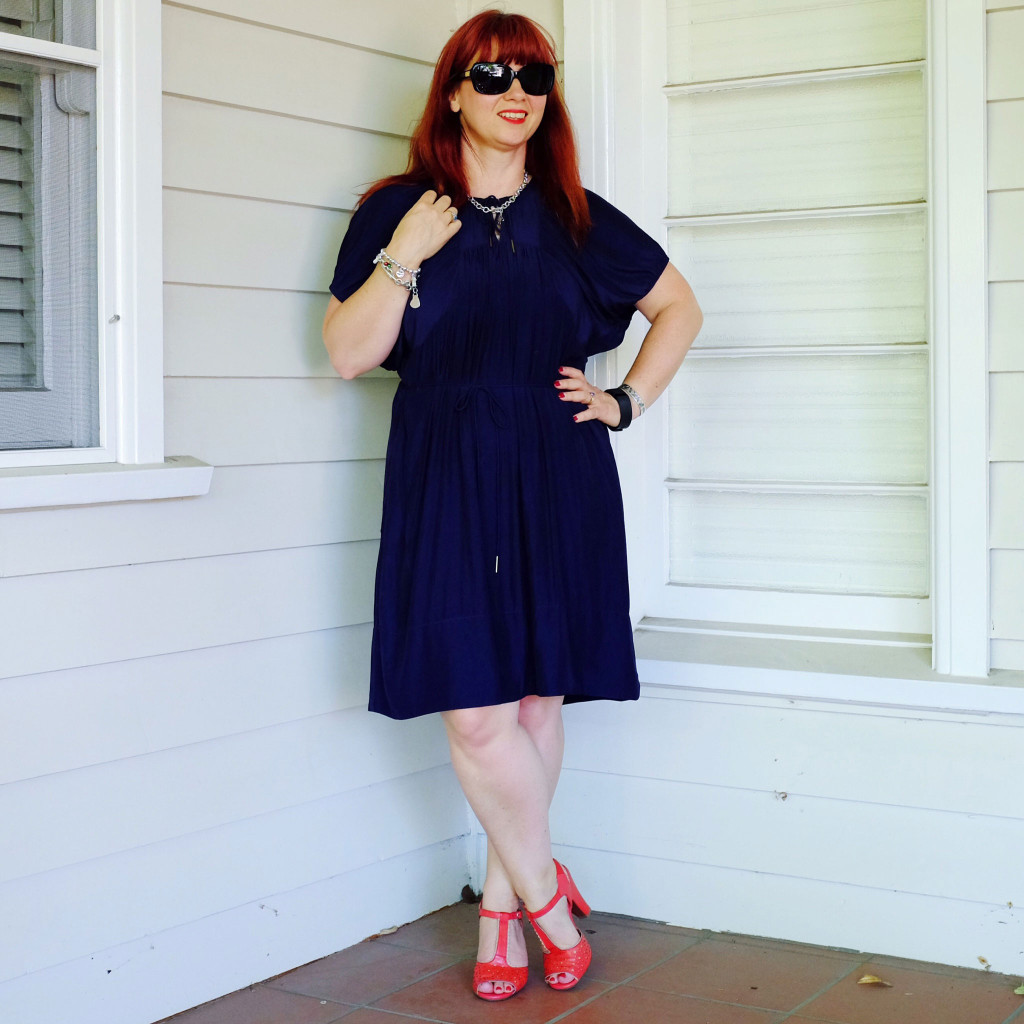 Friday and I am free…holidays at last!
Wore a Ben Sherman dress…another one that I have had for ages…with a vintage cropped denim jacket and Saltwater sandals.
Also added my new flamingo brooch made by Lexi from Yankee Sweetheart Salon, and diamante reindeer hairband…well, it is Christmas!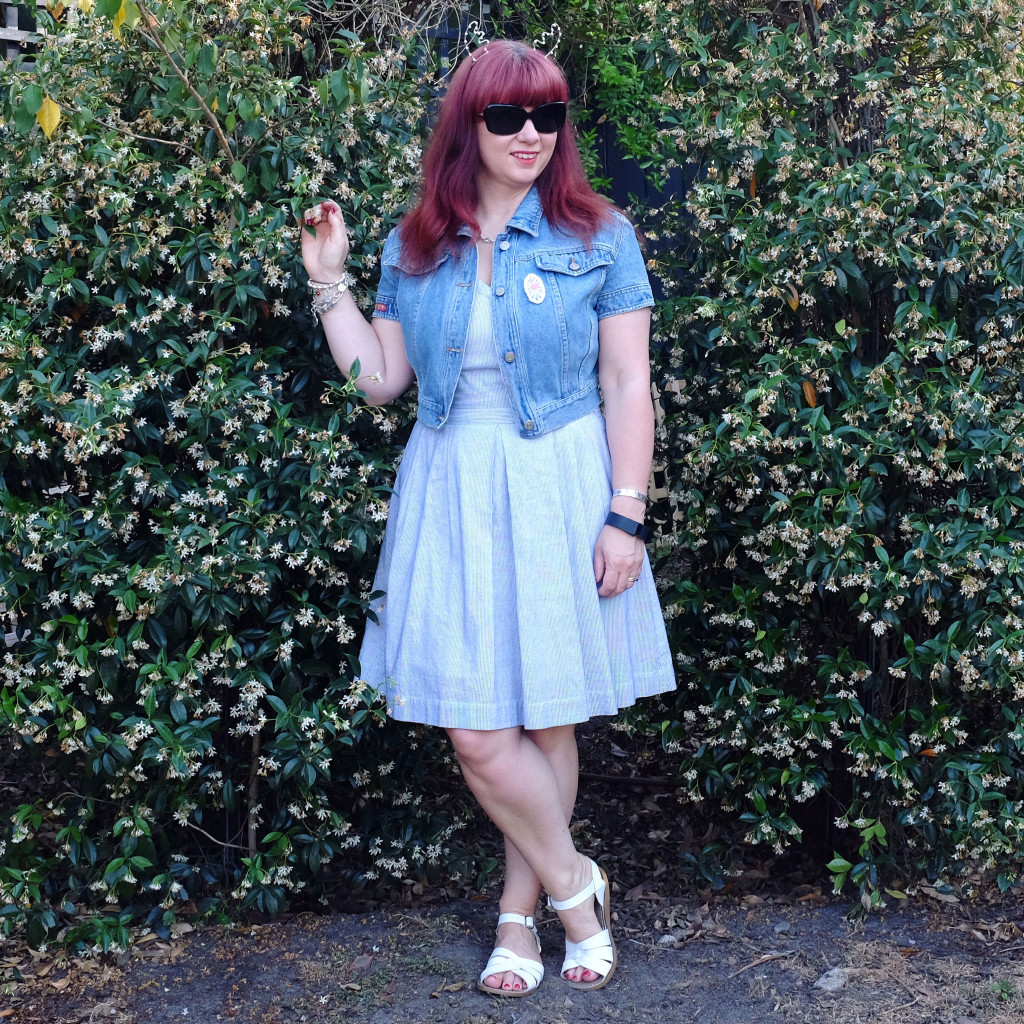 The heat hit with a vengeance on Saturday…and boy was it hot…damn hot!
It was about 42C  (around 107F) when I took this shot…wore a black shift dress with a denim waistcoat…and I really should have had sandals on as that decking was so hot, I could barely stand on it.
You may also notice the new hair colour and cut…I am loving it!!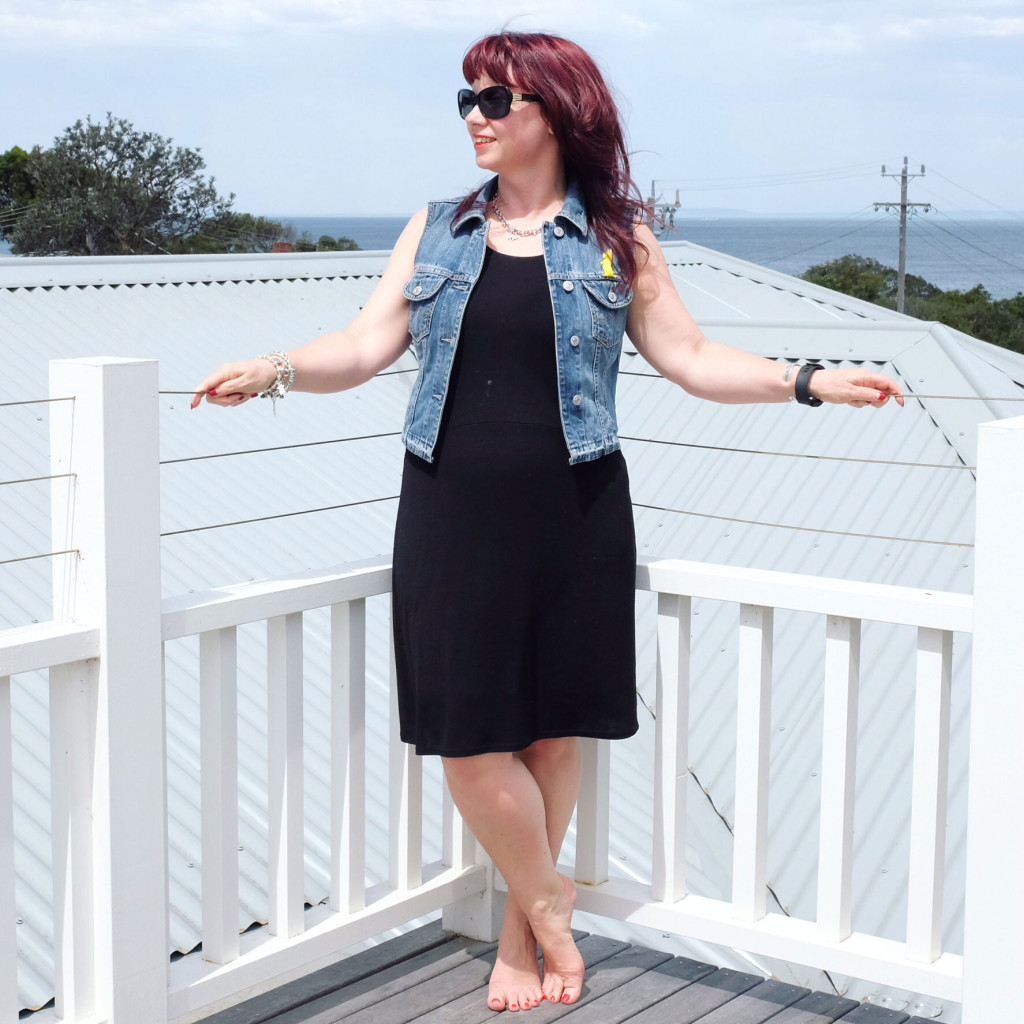 Sunday saw a hot morning, with a cool change blowing through mid afternoon.
We got a little bit of much needed rain but was very disappointed that there was no thunderstorm!
While it was hot, I wore a skort…yes, there is such a thing…from All About Eve with a bright yellow singlet from Target (Aus)…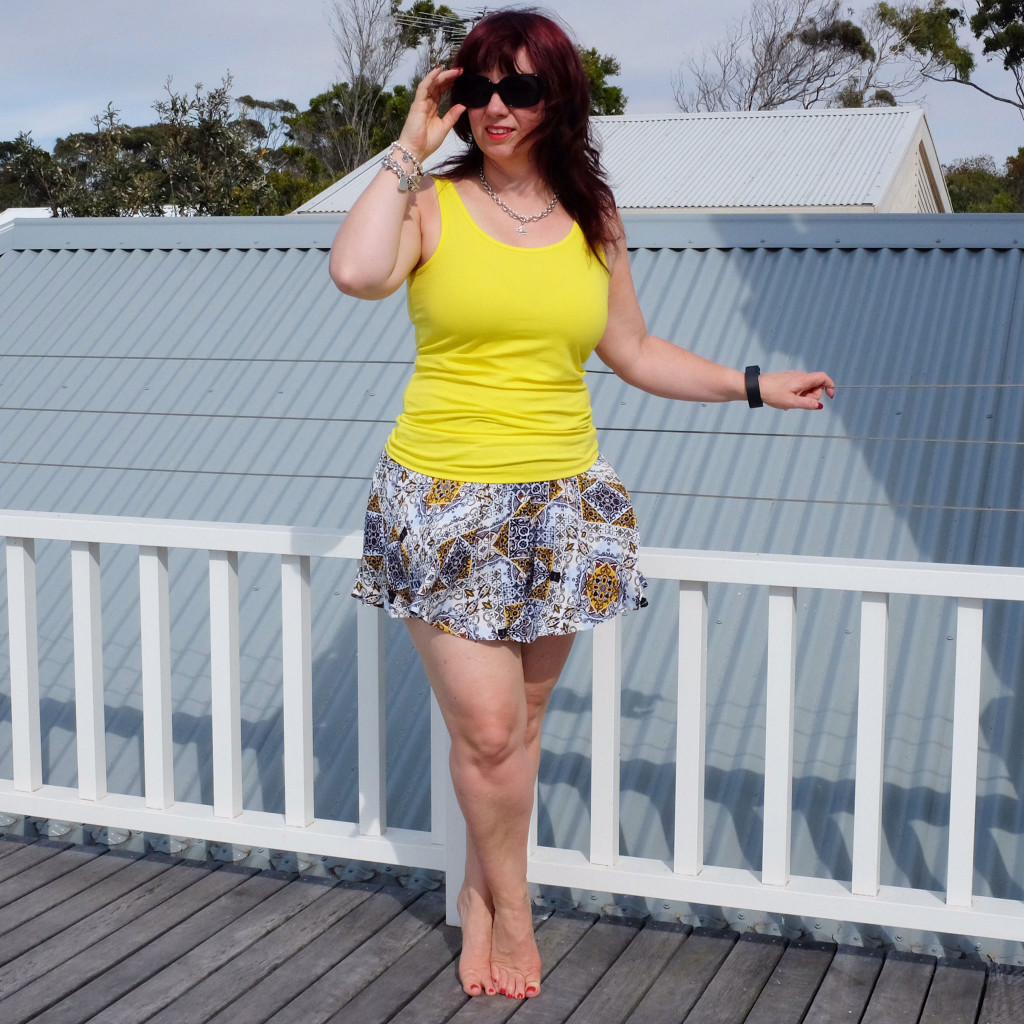 Please note: none of my outfits are sponsored or gifted.
What was your favourite outfit of this edition of What I Wore? Share in the comments below as I would love to know!