I have to admit that this weeks edition of What I Wore was a bit of a struggle…we were away for most of it, and sadly, I was also unwell.
But I did manage to get dressed up and face the world on all but one day…plus my husband and I shared our first joint What I Wore image!
What I Wore…Monday 21st September – Sunday 27th September 2015
Started the week with some colour…and experienced a few weather changes!
The day started off beautiful and sunny, then turned freezing with showers…got to love spring weather!
Wore Katies Ultimate jeans (current) with a vintage orange top from Frocks and Slacks and orange Minx shoes (last season).
Can you tell I love orange?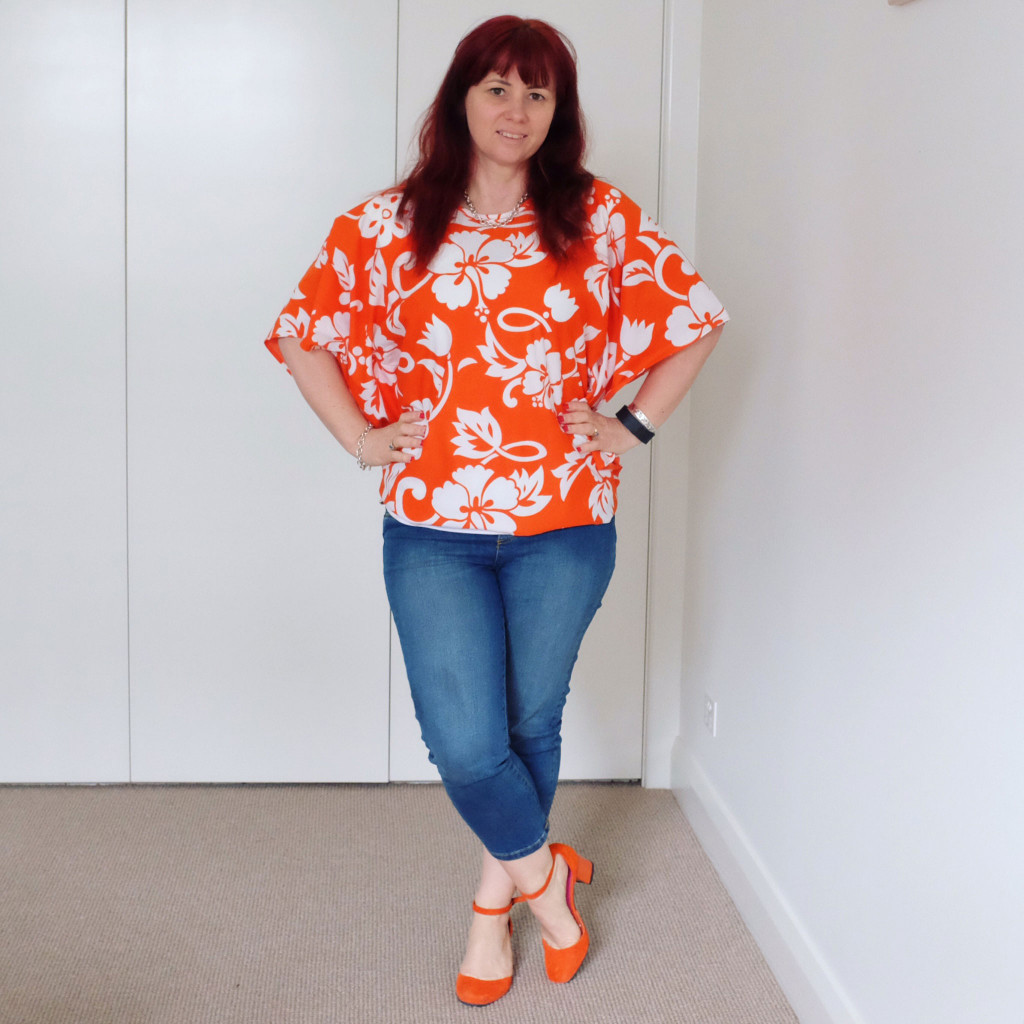 Tuesday saw a lazy day…crazy weather of raining one minute and sunny the next…but also so cold!
Wore casual black pants with a white t-shirt and a vintage 1970s shawl, that I found at the Geelong Vintage Market.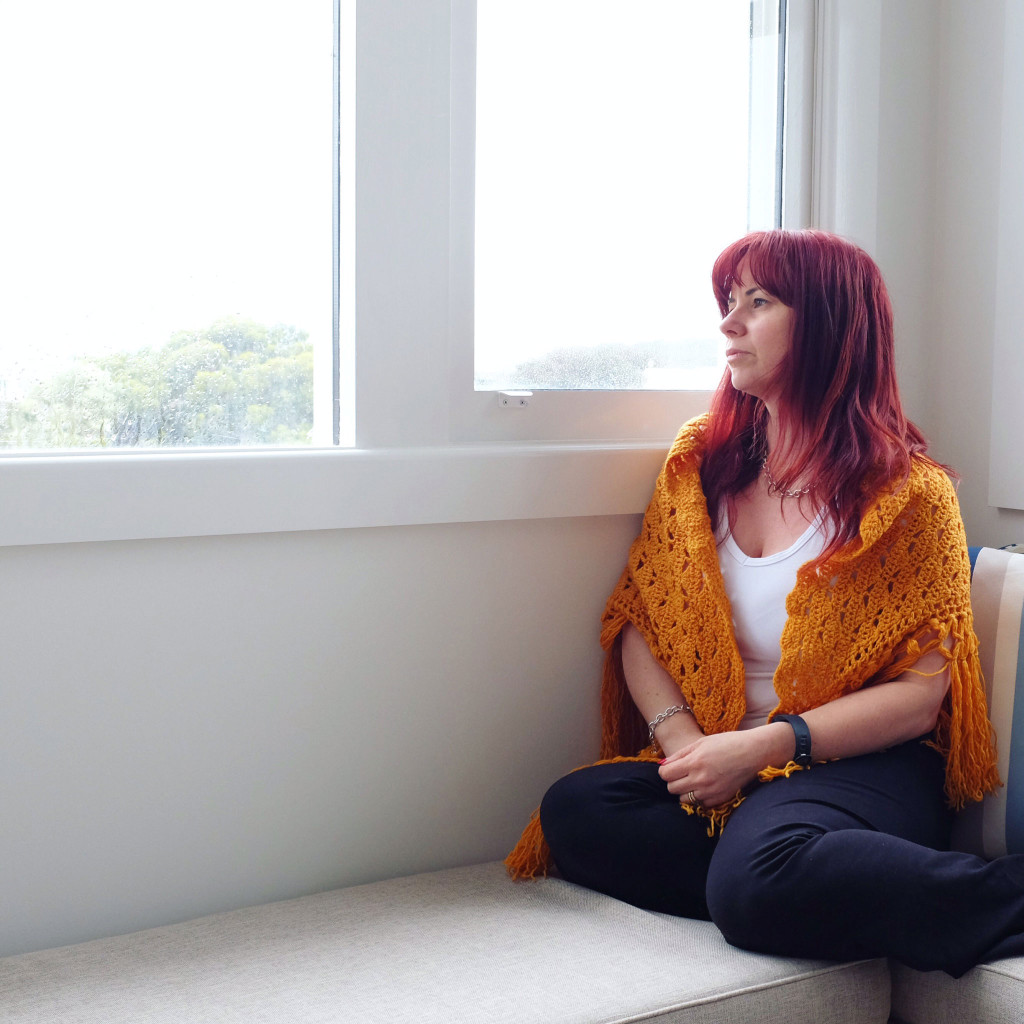 Wednesday saw me heading to see Lexi at Yankee Sweetheart Salon for a quick haircut!
Still cold weather so wore a long sleeve vintage dress (one of my best op shop finds) with black tights and lace up vintage shoes.
And this was the most liked outfit over on Instagram for the week!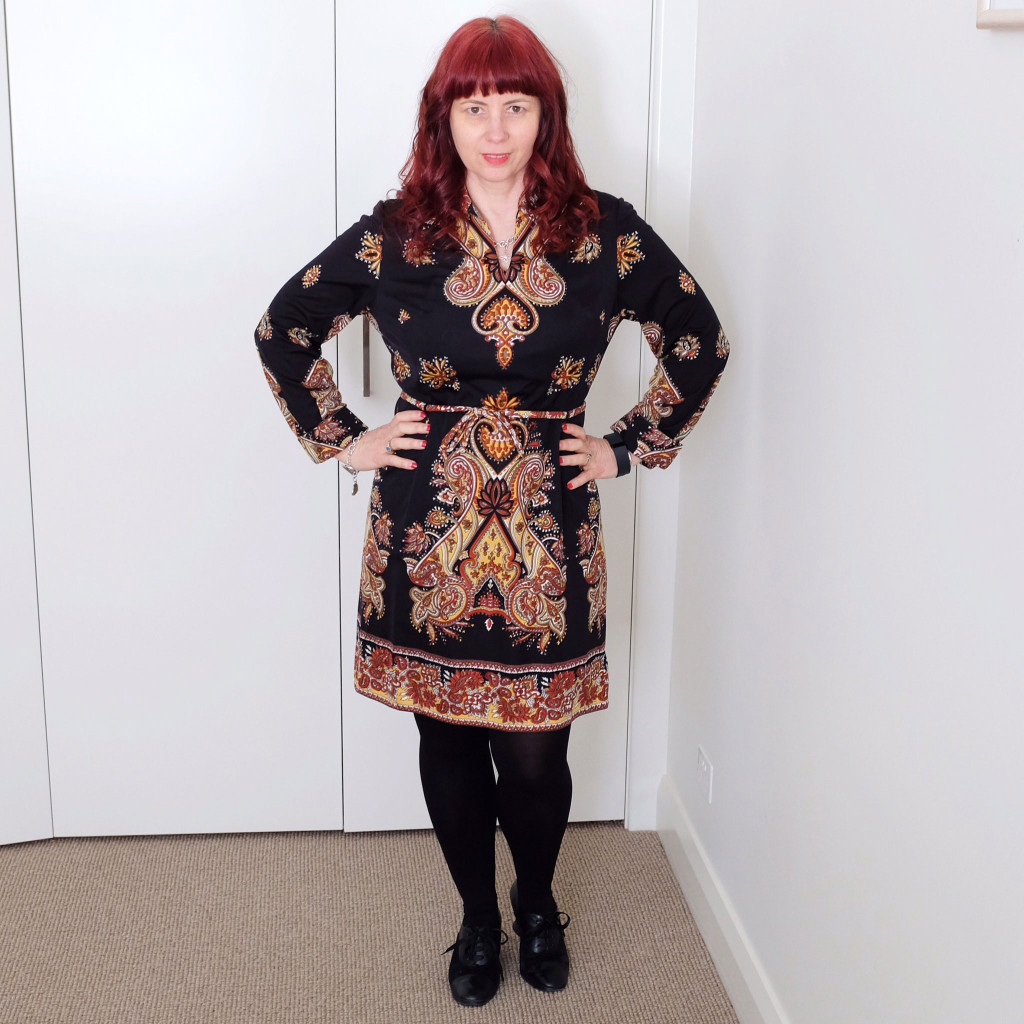 Thursday saw the sunshine return…wore Katies Ultimate jeans, a black t-shirt, my leather Dangerfield jacket and a green scarf/necklace that I picked up from a Salvos thrift store.
My little fashion assistant was taking things pretty relaxed…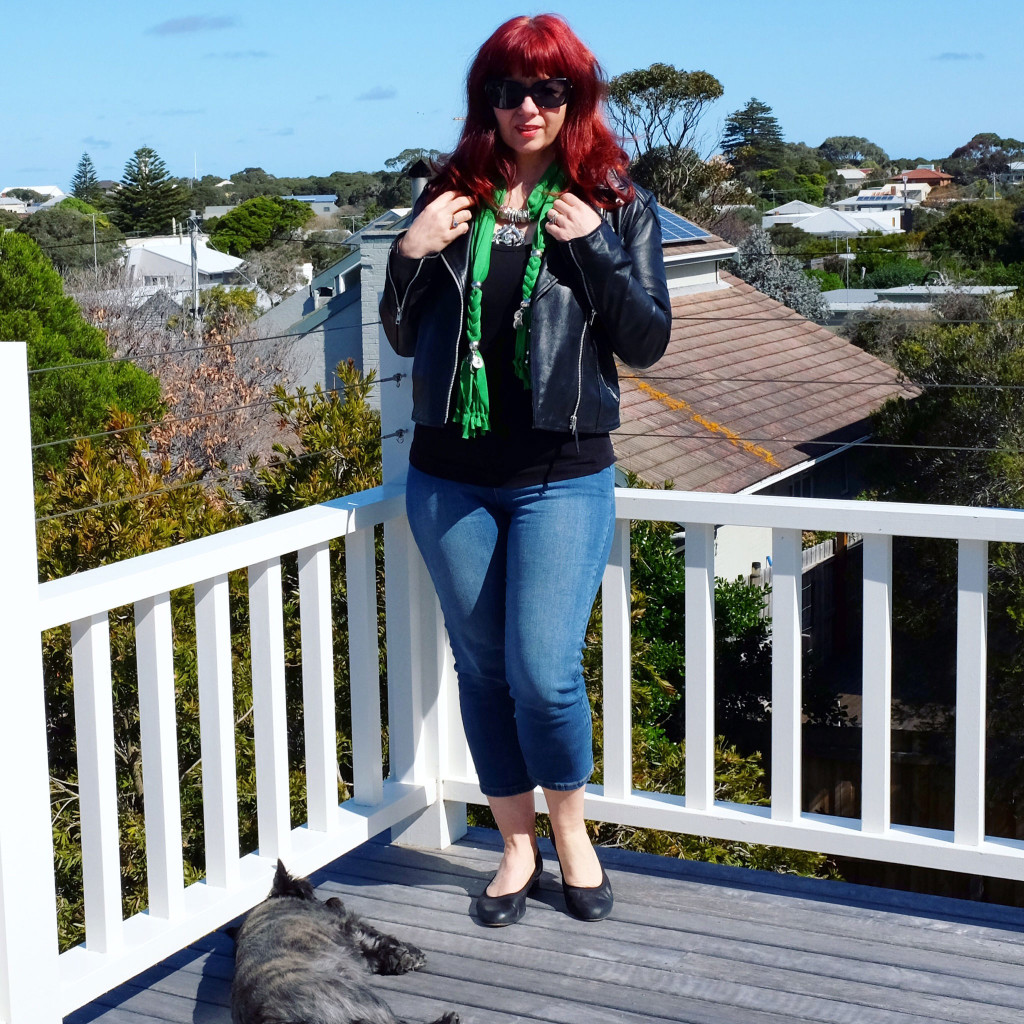 Sadly, I was too unwell on Friday to take an outfit shot but was back on deck for Saturday…which saw us inside a prison…yes, really!
I wore Katies Ultimate jeans with a Gorman top over a black t-shirt…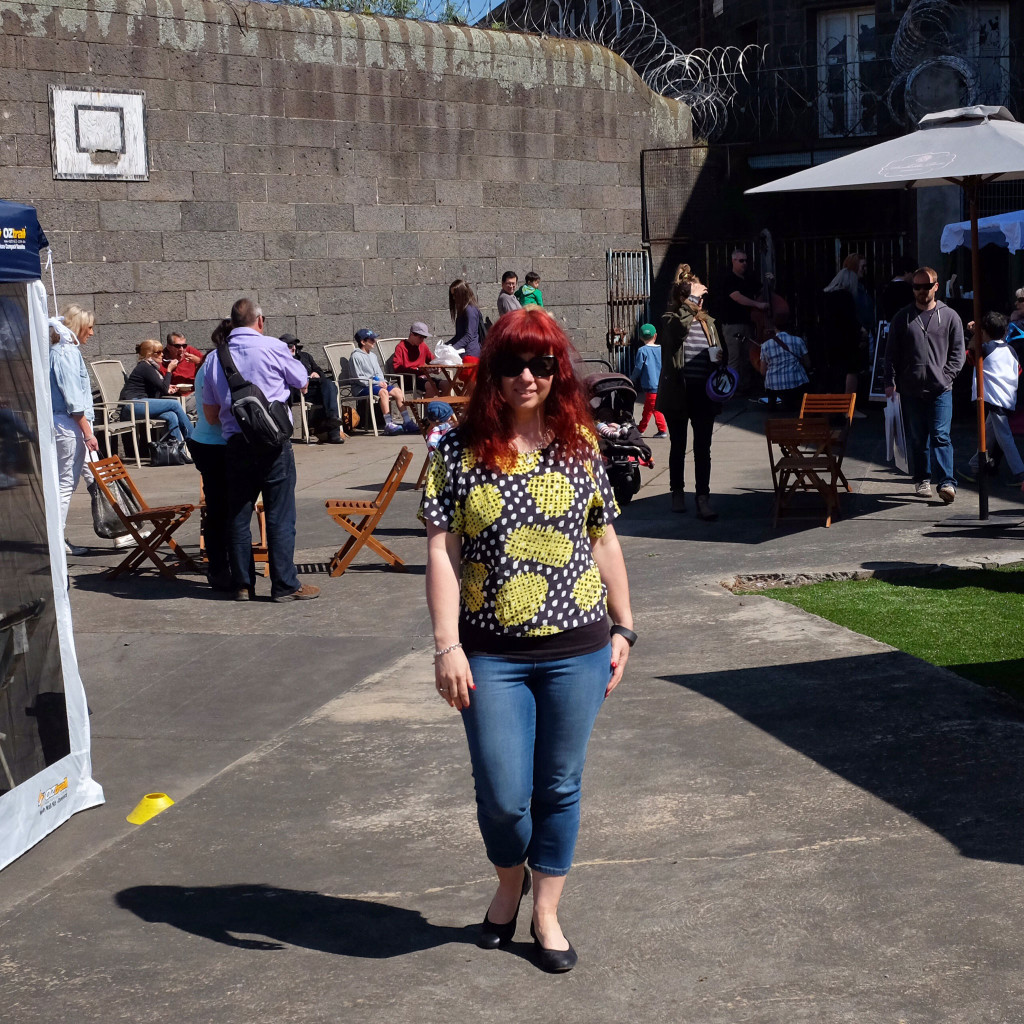 Sunday was a gorgeous day so we headed into the city…and a passing tourist kindly stopped and took a photo of us together!
So here is our first joint What I Wore image..I wore a black pencil skirt with footless tights, Spendless heels (current), a Target (Aus) top and an op shop denim waistcoat.
And he wore an Arthur Galan top with Jack London shorts!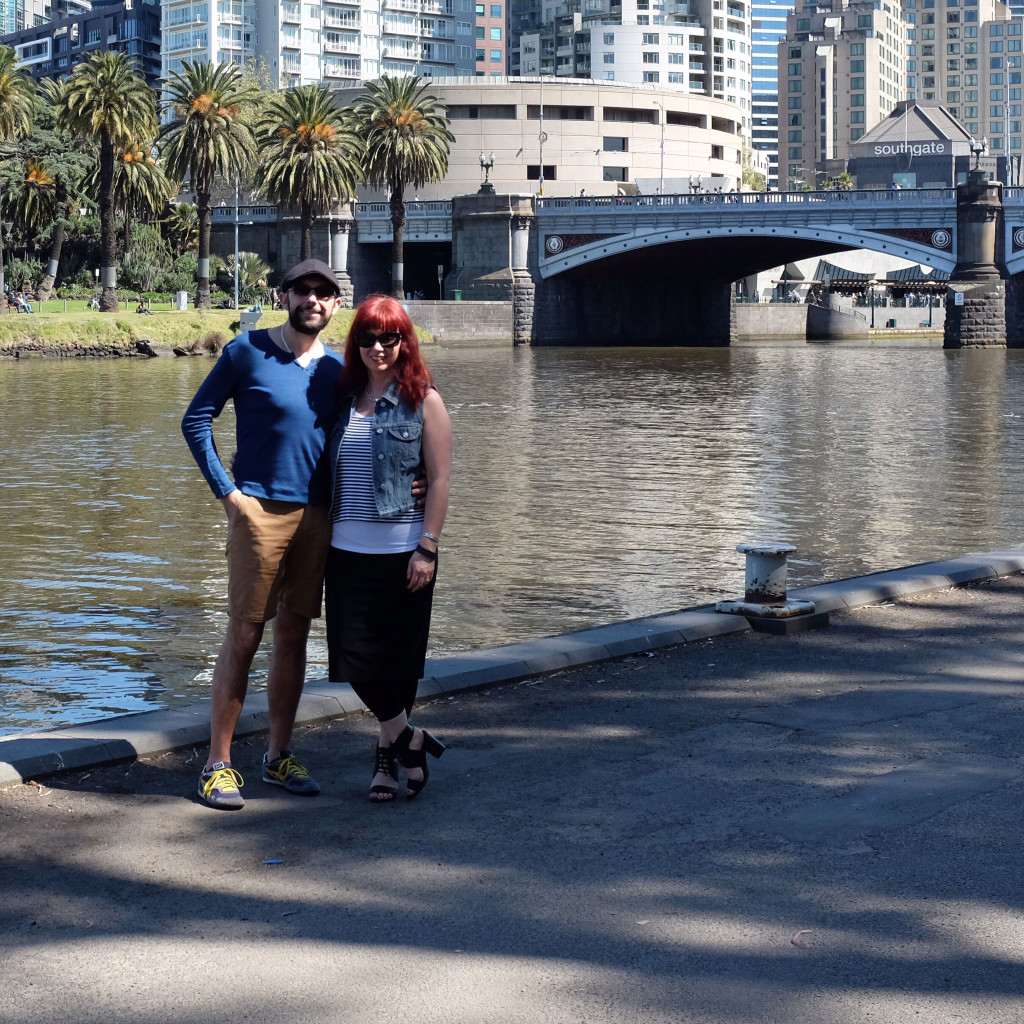 What was your favourite outfit of this edition of What I Wore? Share in the comments below as I would love to know!