Ages ago, I wrote about using a Lush product…a lip stain to be exact.
Well, I have to admit, I do not use that product any more…however, I am now totally in love with many other Lush products!
For years, I never went into Lush as I found all the scents too much…I don't like strong fragrances as they make me feel sick.
I used the lip stain for a while, but it didn't really work for me.
But then I saw on Instagram this product….Popcorn Lip Scrub…I needed something to help my dry lips so on impulse, went into our local Lush store.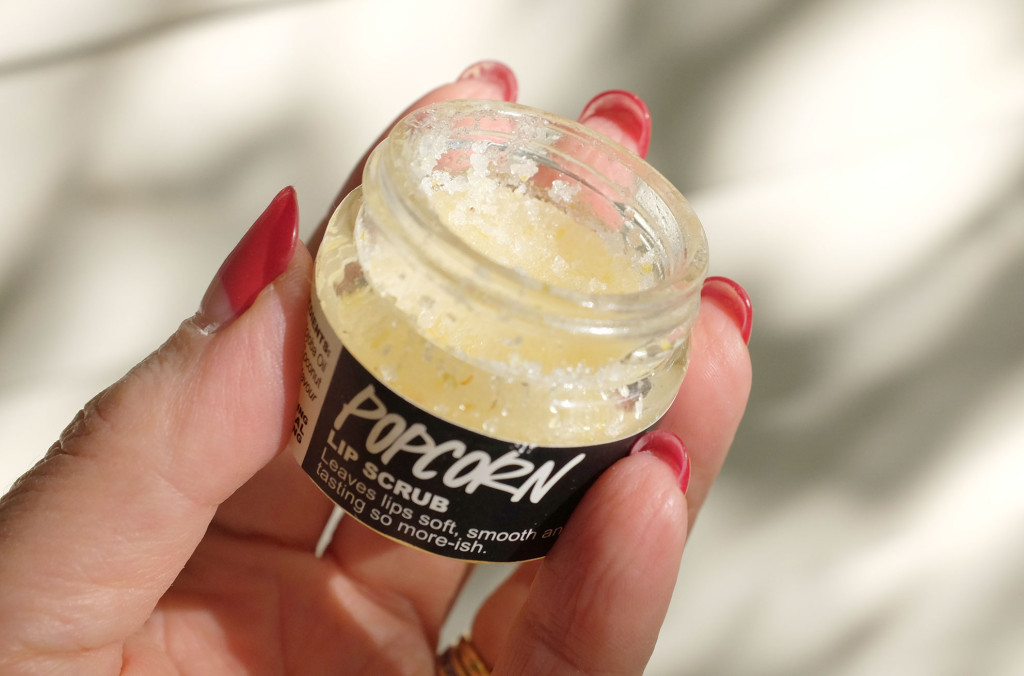 And from the first time I tried it, I loved it…it makes my dry lips nice and smooth and for someone who doesn't eat sugar, it is a guilty pleasure…it tastes like salted caramel…yummmm!
Then I was reading through the Lush catalog and saw they had a beard wash, called Kalamazoo…I suggested to my husband that he might like to try it as he has grown a beard.
I think he is liking it as he is now on his second tub…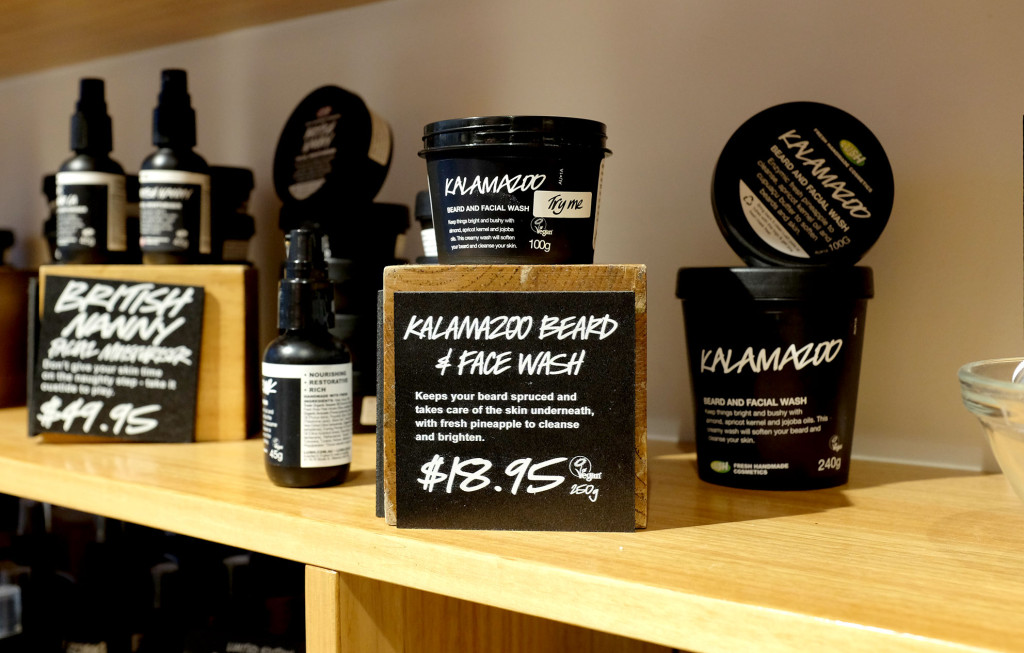 We then decided to try some hair care products and were recommended Rehab and American Cream….both are working well…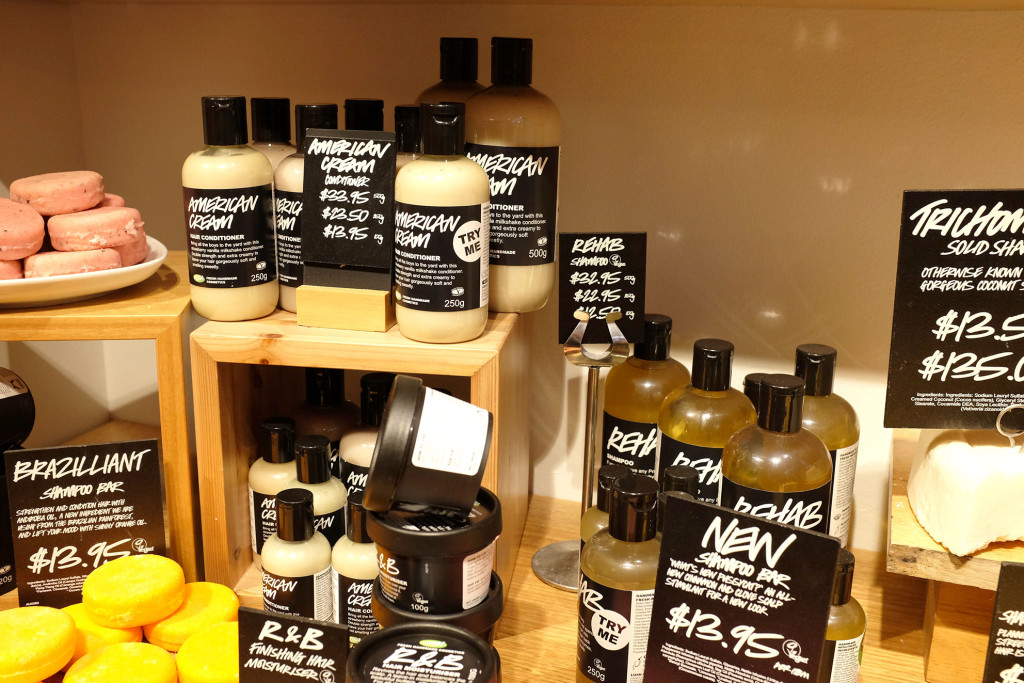 Next addition to our collection was a body scrub…Rub Rub Rub has become our favourite…it has a fresh scent that means we can both use it.
And the latest addition was for me…I was having trouble with breakouts on my face…very annoying especially as I am in my forties…so asked what Lush product might help.
I was recommended to try Herbalism Cleanser…and it has worked brilliantly!
It is kinda funky…green with an earthy scent…but it sure does what it is supposed to.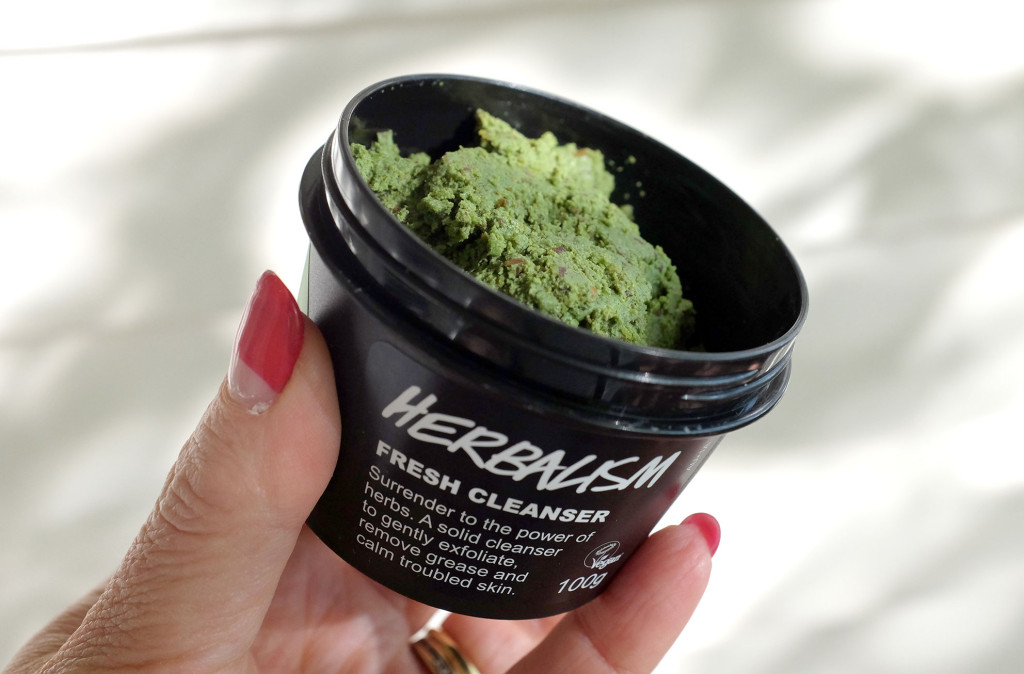 I wash my face with it in the shower every morning and now I only have the odd spot appear!
We had a little time spare this morning, so wandered into a Lush store, to find that their Christmas gift ideas were now stocked…check out that colourful window display…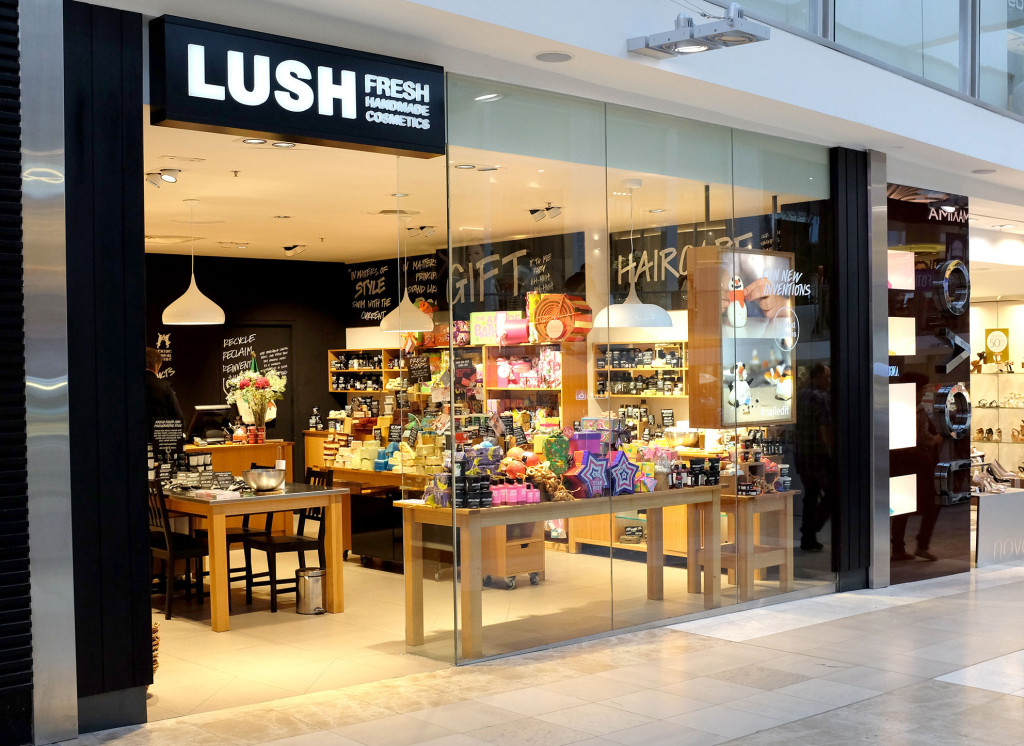 Grabbed a Christmas catalog and there are all sorts of goodies, perfect for the hard to buy for presents, a Kris Kringle, or even just a spoil myself type present.
We have a bath that we have never used, but I might have to fill it up and try a bath bomb…they look good enough to eat!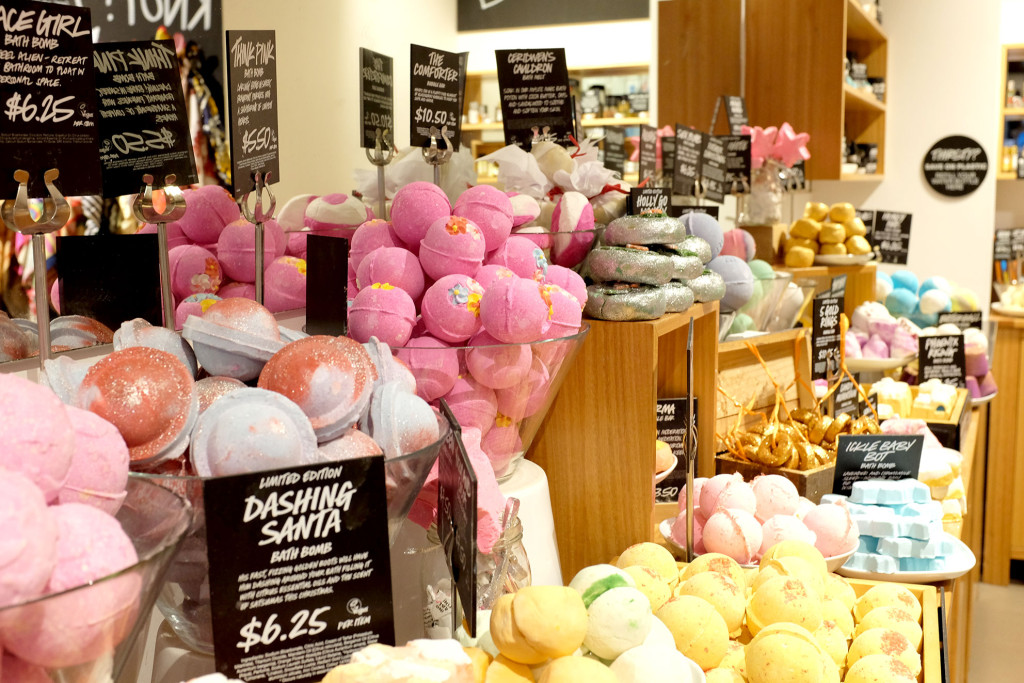 The staff are always friendly and helpful so if you are wondering what Lush products will work for you, just ask!
The Lush product range is fabulous, and to make them even better, they are not tested on animals…all products are either vegetarian or vegan..they are fresh and handmade…PLUS they are good for you and the environment!
Our bathroom is now full of Lush products, and in some cases, we are already onto our second bottle/tub…so I guess you could say that we are Lush converts.
Are you?
For more information on Lush and their fabulous products, click here to go to the website!
Please note: this is not a sponsored post! My opinions are, as always, totally my own!