While staying in Woolloongabba (Brisbane), we found some fabulous shops nearby…and one of our favourite discoveries was the Woolloongabba Antique Centre and Cafe!
We are relatively new to the vintage and retro world, but are becoming somewhat addicted. So when I saw this place in one of the tourist brochures, I decided we had to pay a visit, especially as it was just around the corner from our accommodation!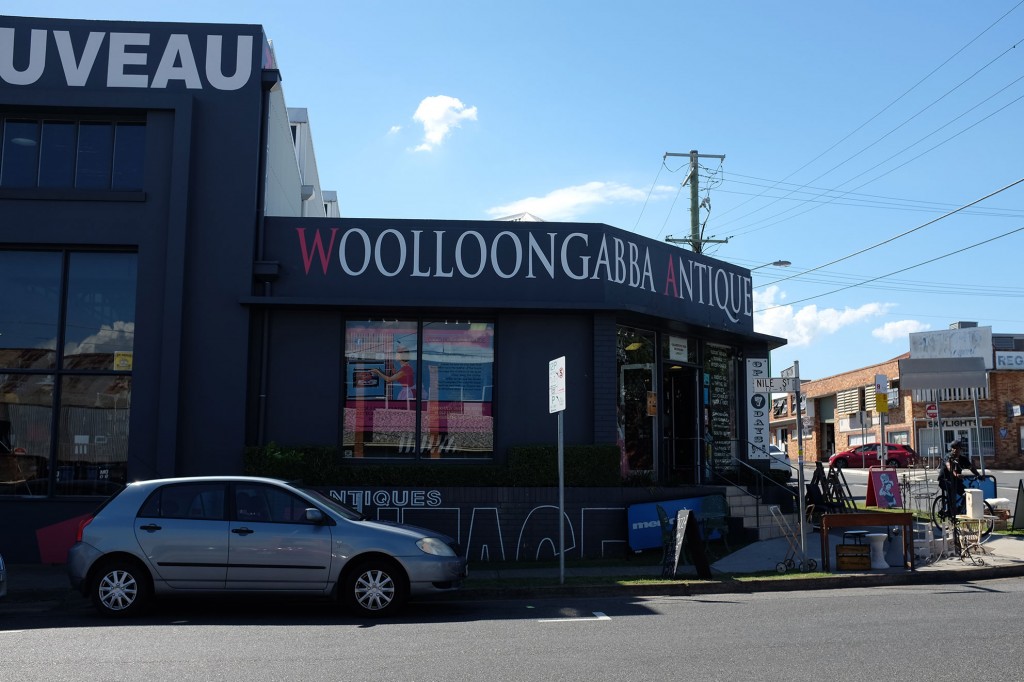 Woolloongabba Antique Centre houses over 60 different stalls…this place is huge!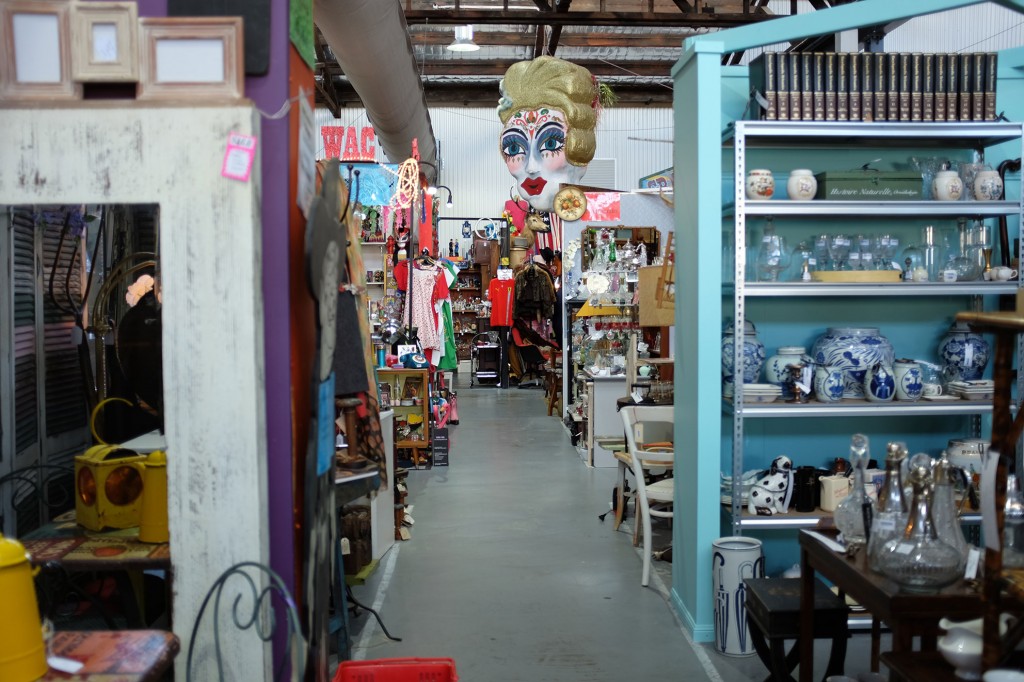 I can assure you there are no dusty corners in this place..there are treasures everywhere!
And one word of warning….allow plenty of time when visiting this centre…we could have spent a lot longer browsing…there is so much see!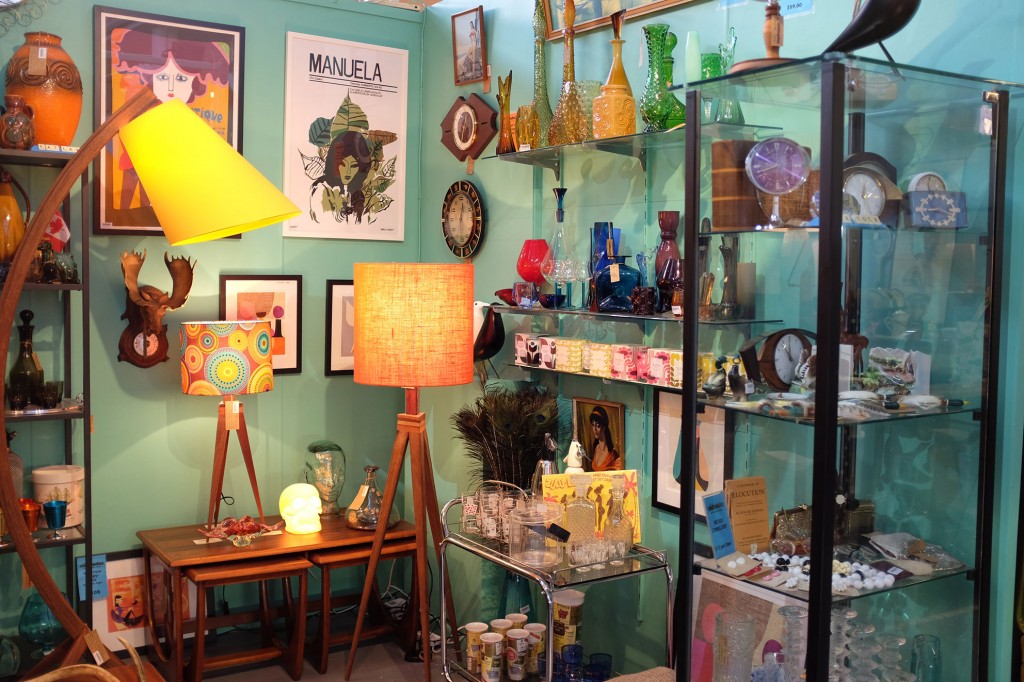 There were pineapples…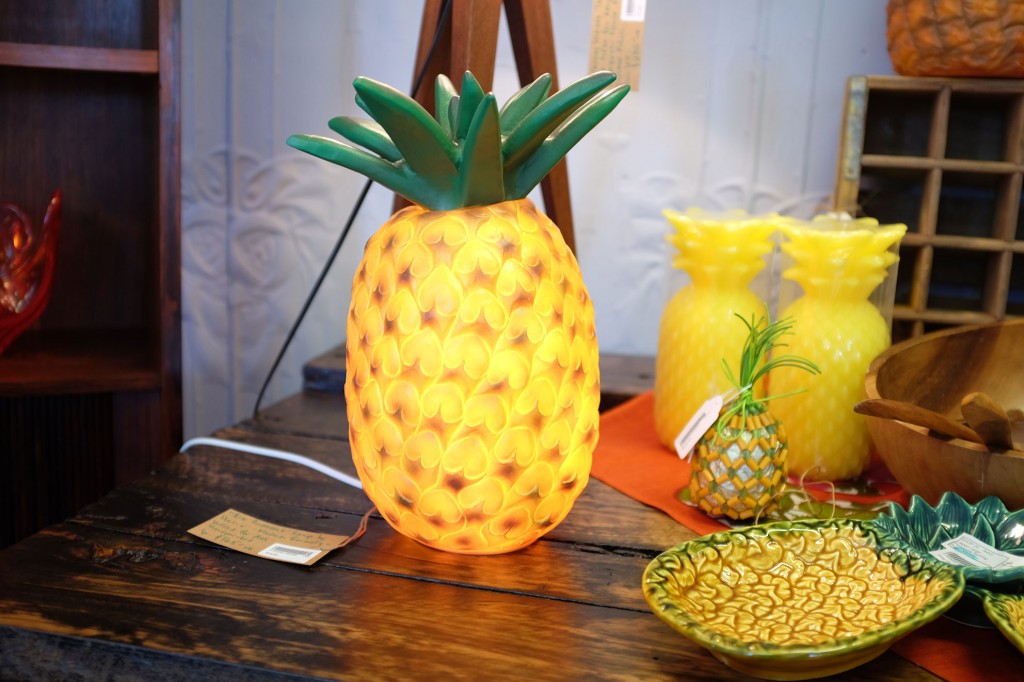 Lots of old cameras…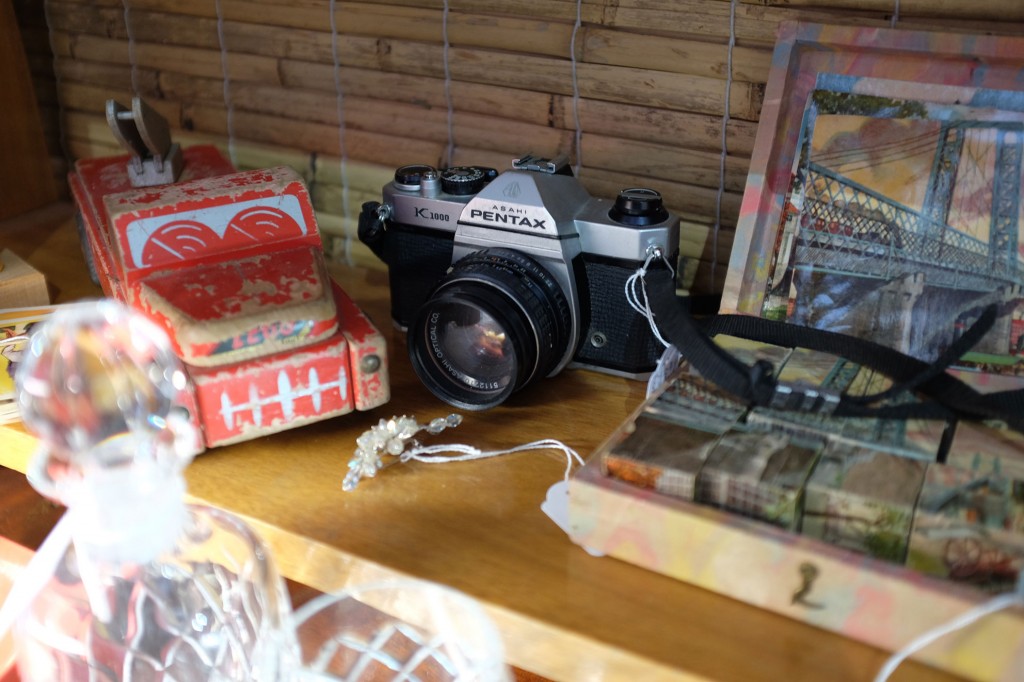 A platypus teapot…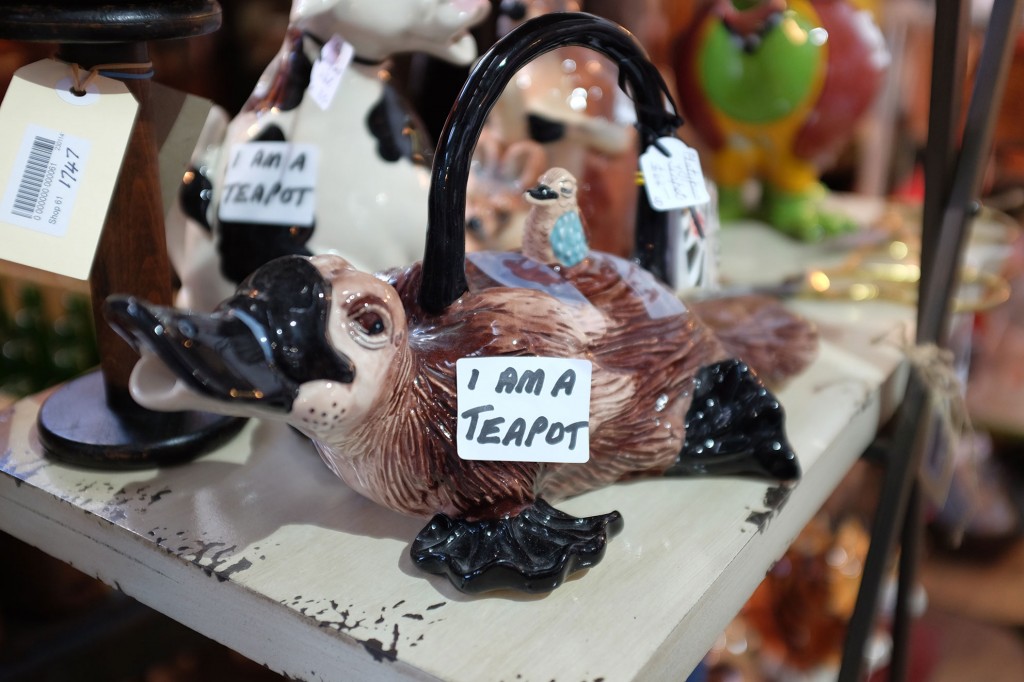 Clothes, shoes, bags…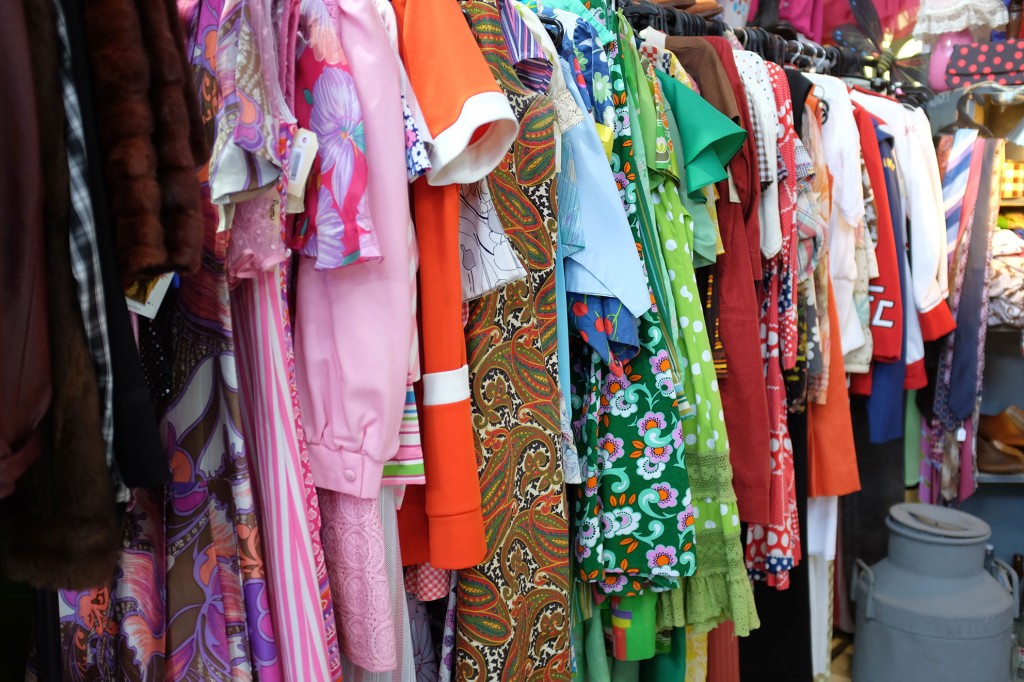 I loved the way the light shone through these coloured jars…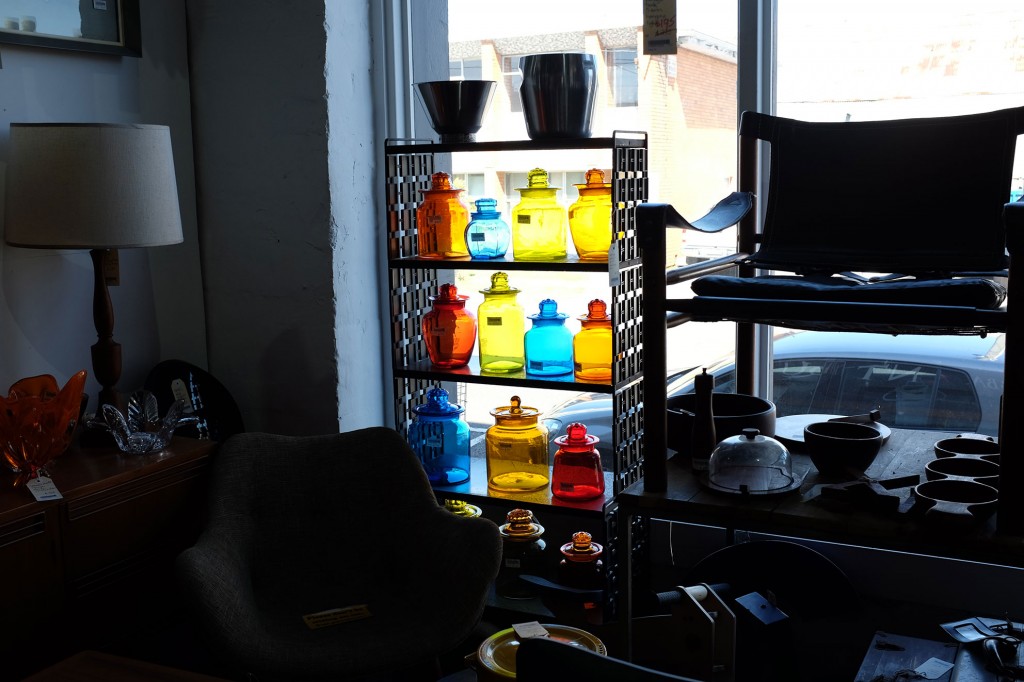 As we are both musicians, we kept an eye out for any musical instruments…and found a few…including bongos…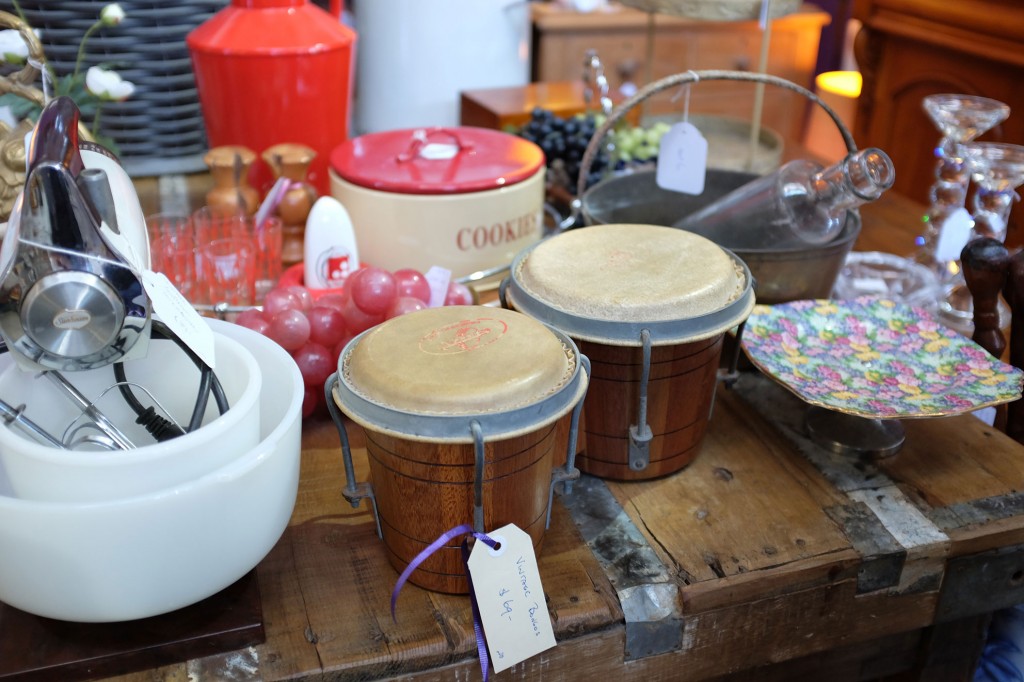 A marching bass drum….ironically with almost the right initials for the brass band my husband plays in…Darebin City Brass…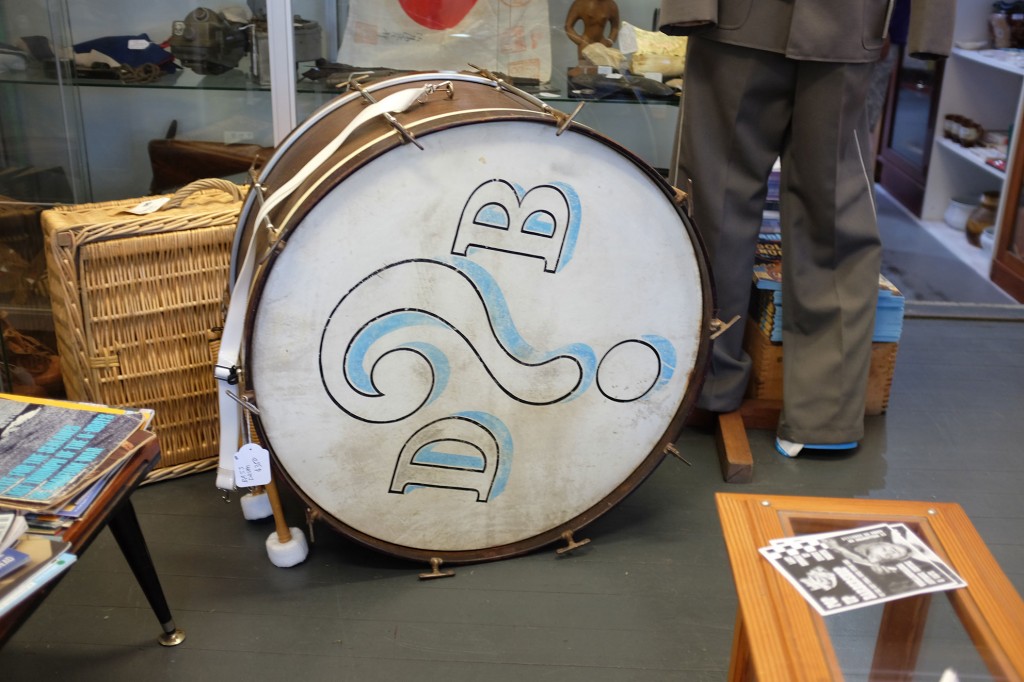 Even found a marching jacket..sorry, you can tell we are brass band nerds….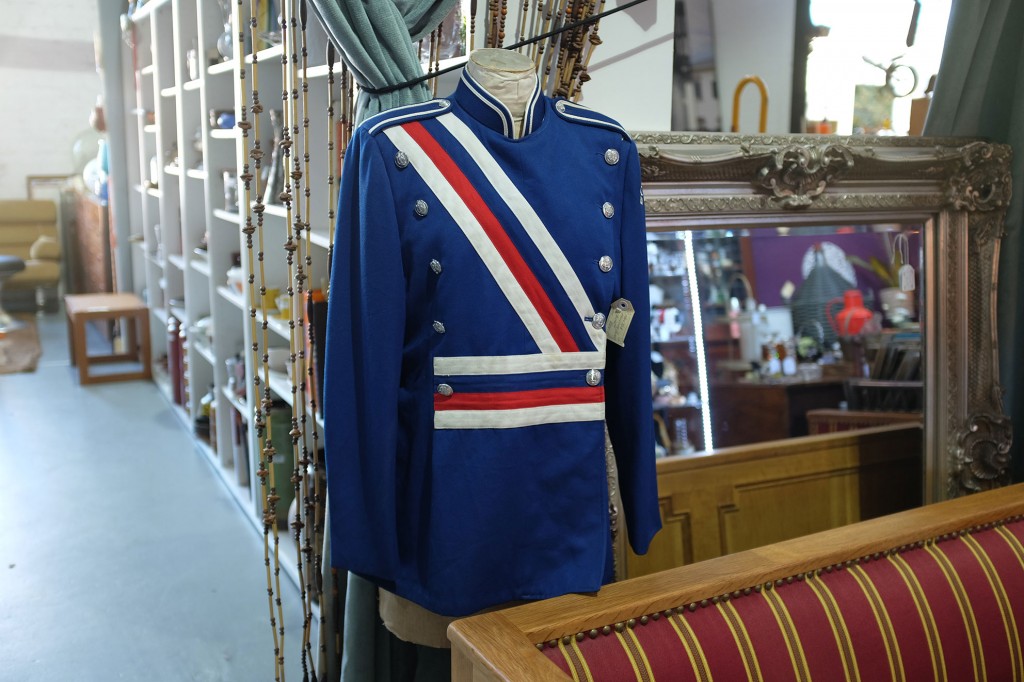 But the one that made us laugh was this…it was labelled as a Stop/Muffler…..first time we have heard it being called that…we know it as a trumpet/cornet mute…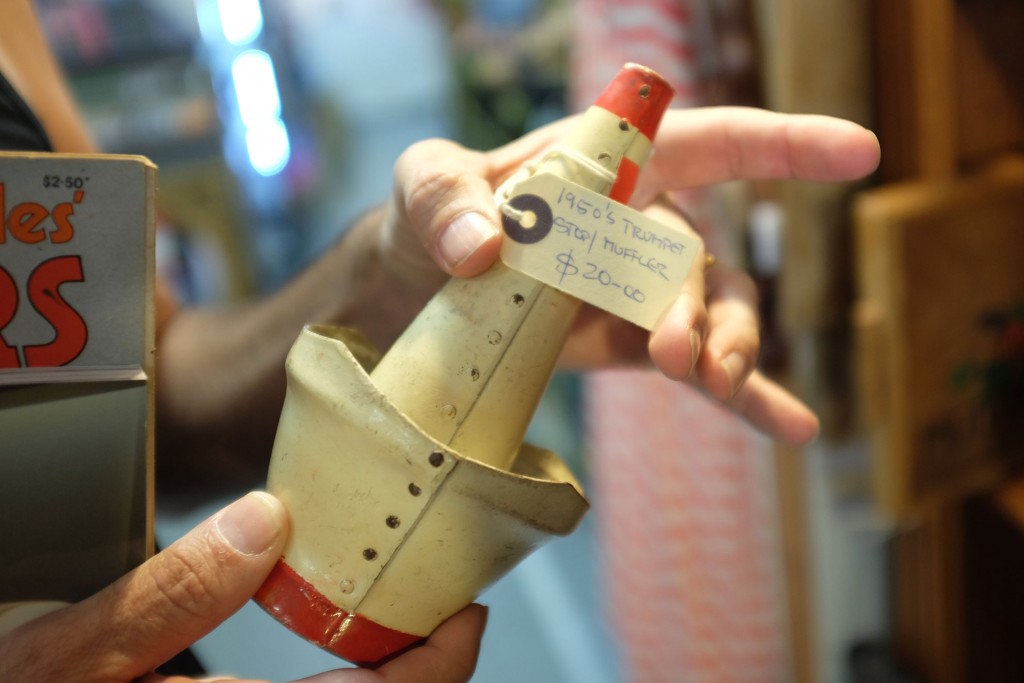 We ended up being good and buying two small things….well, we had the slight problem of not being able to easily get any big items back home..
My husband found a football magazine from 1978…was interesting to see how many of the players featured are now in the media!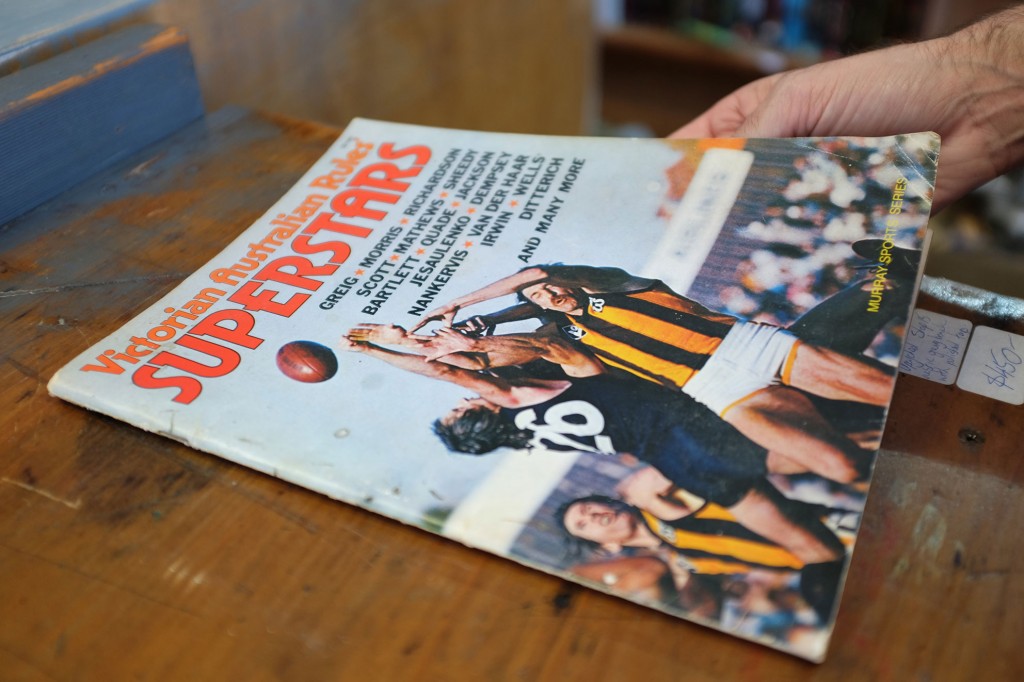 I found a fascinating book about the romance and style of flying in past years….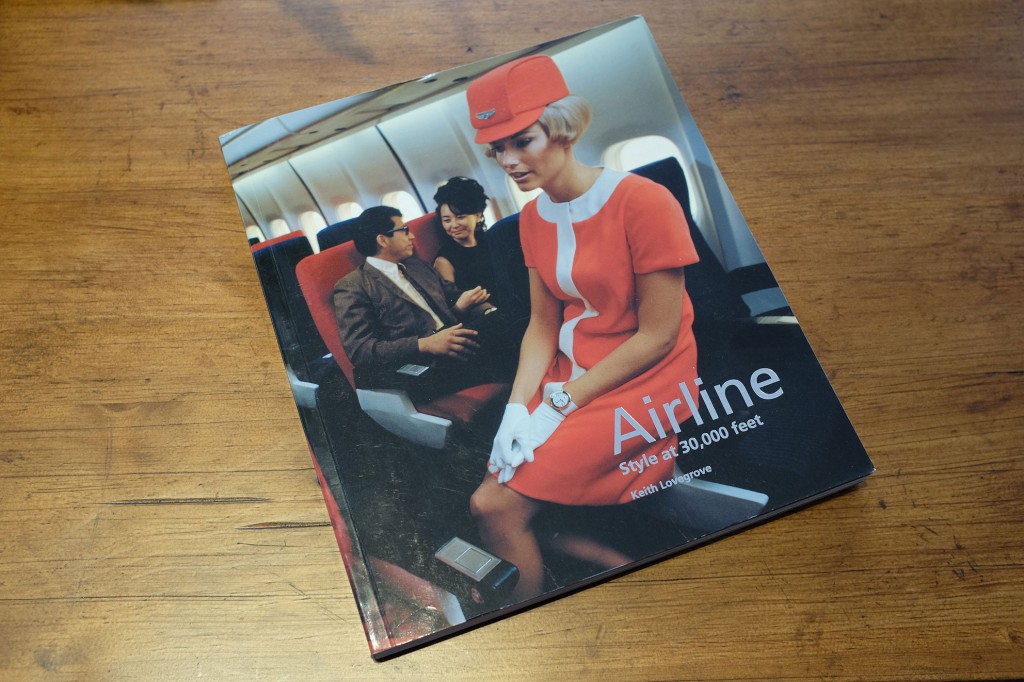 But there is more to the centre then just treasure hunting… there is a fabulous 50s style cafe within the centre….loved the decor!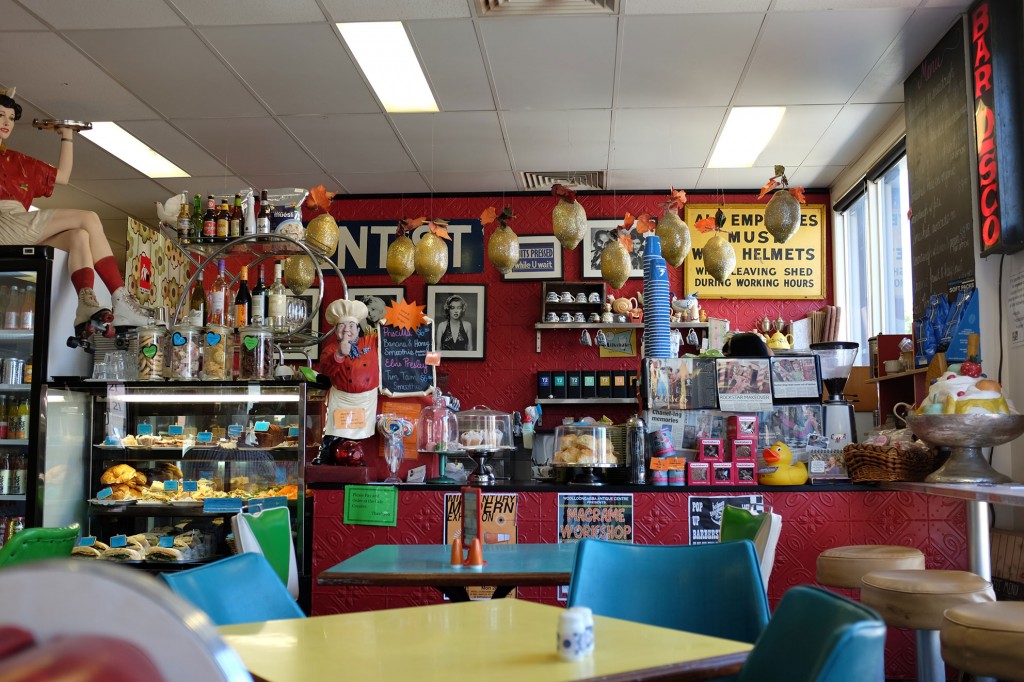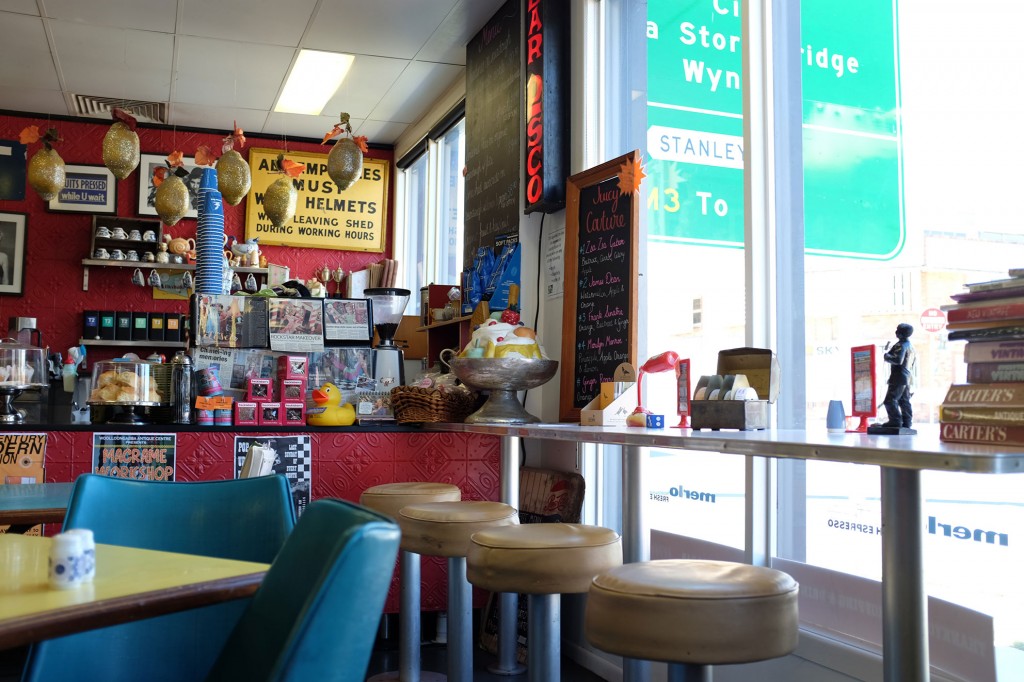 We didn't have time to eat, but we did indulge in some chai…in a gorgeous vintage teapot and cups/saucers…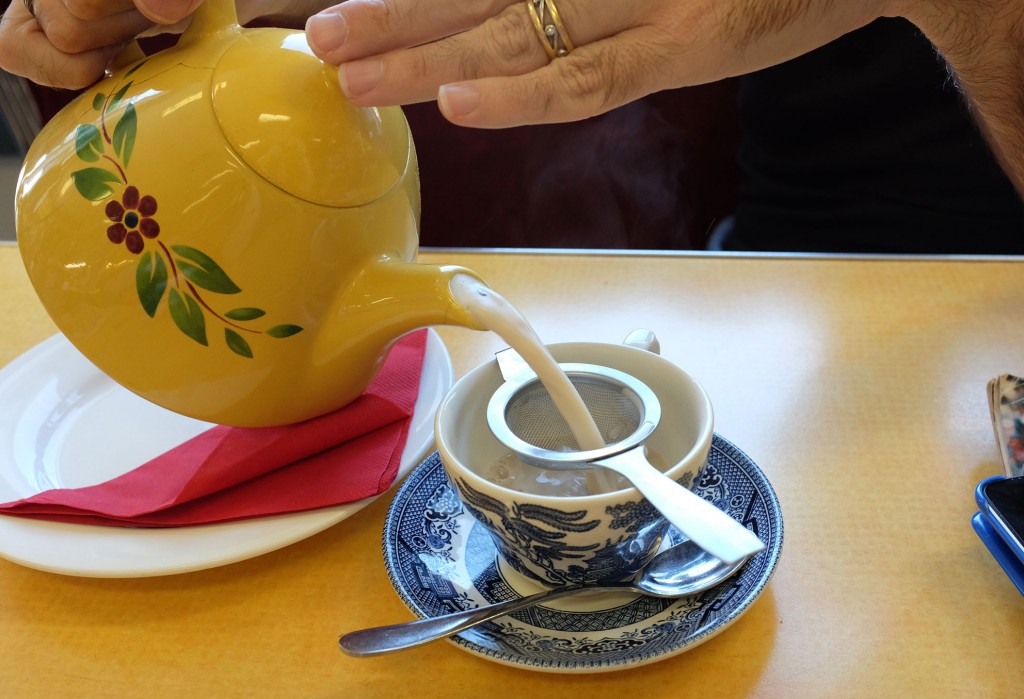 If this place was in Melbourne, we would be regular visitors!
Woolloongabba Antique Centre and Cafe is located at 22 Wellington Road (corner of Nile St), Woolloongabba QLD
Click here for more information about opening hours etc!