On Anzac Day, we got up early and went to the Dawn Service in Melbourne….a totally amazing experience!
However, after the service finished, the 60,000 plus crowd then surged into the city in search of warmth and food…which meant it took us a little while to find somewhere with a spare table for two!
We ended up giving up on our usual haunts in the city, and instead tried our luck along Southbank…..have to admit we were getting a little worried we wouldn't find somewhere, and then we found World Restaurant and Bar.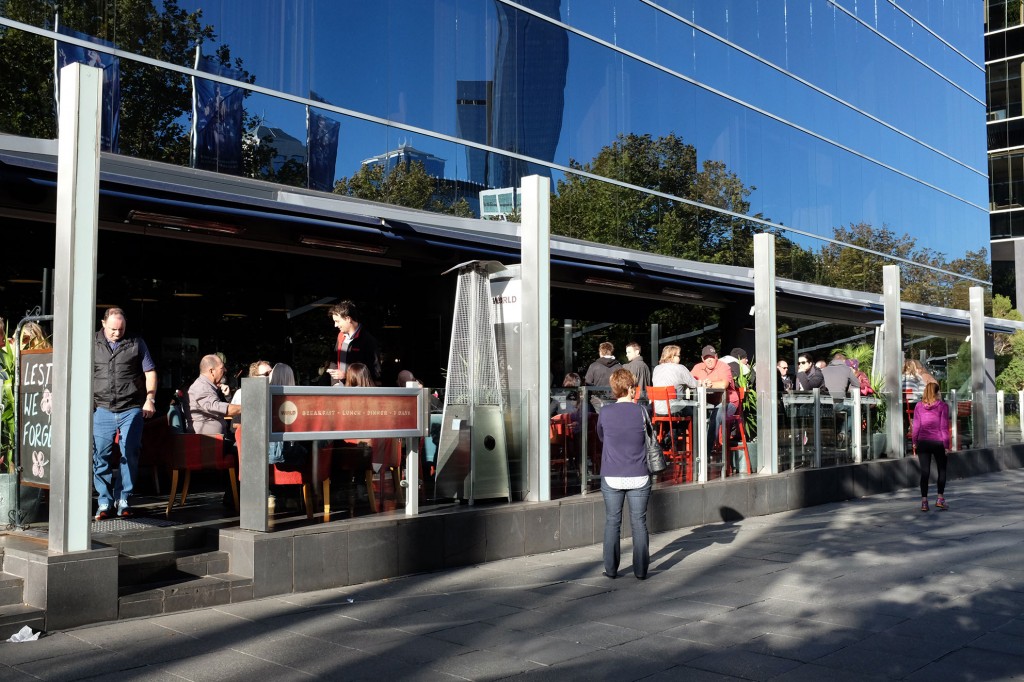 At first, it also wasn't looking good as the whole place was packed to the gunnels, but a waitress managed to find us a table, right down the back in a corner.
Unfortunately, they then promptly forgot about us….waited for half an hour…nothing…it was extremely busy, however for some reason the staff managed to avoid our table despite serving everyone around us and because we were at the very back, no one came past us….
Finally, we gave up and my husband went up to the bar, and got someone to come and take our order…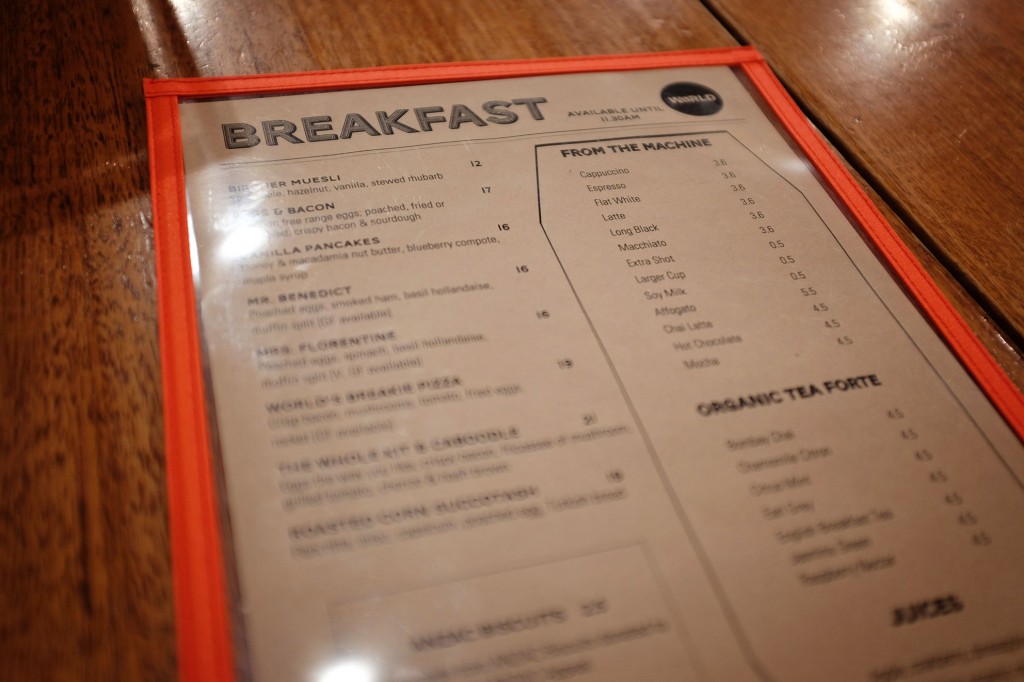 And I am happy to report that things looked up from then on…plus more staff came on duty, and we had no issues with getting served from then on!
We ordered Bombay Chai which came in the most amazing tea bags…how clever is this packaging!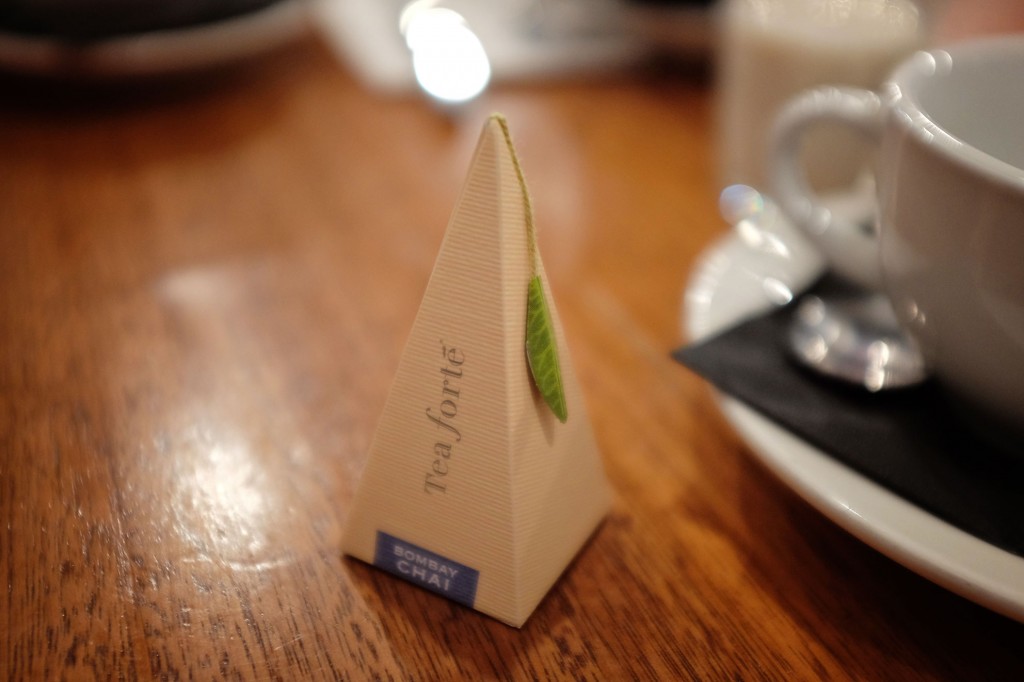 Despite the wait in getting our order in, the food actually came pretty quickly!
Guess that was a benefit of waiting ages to order…
My husband had eggs and bacon, and even had some bread for a change…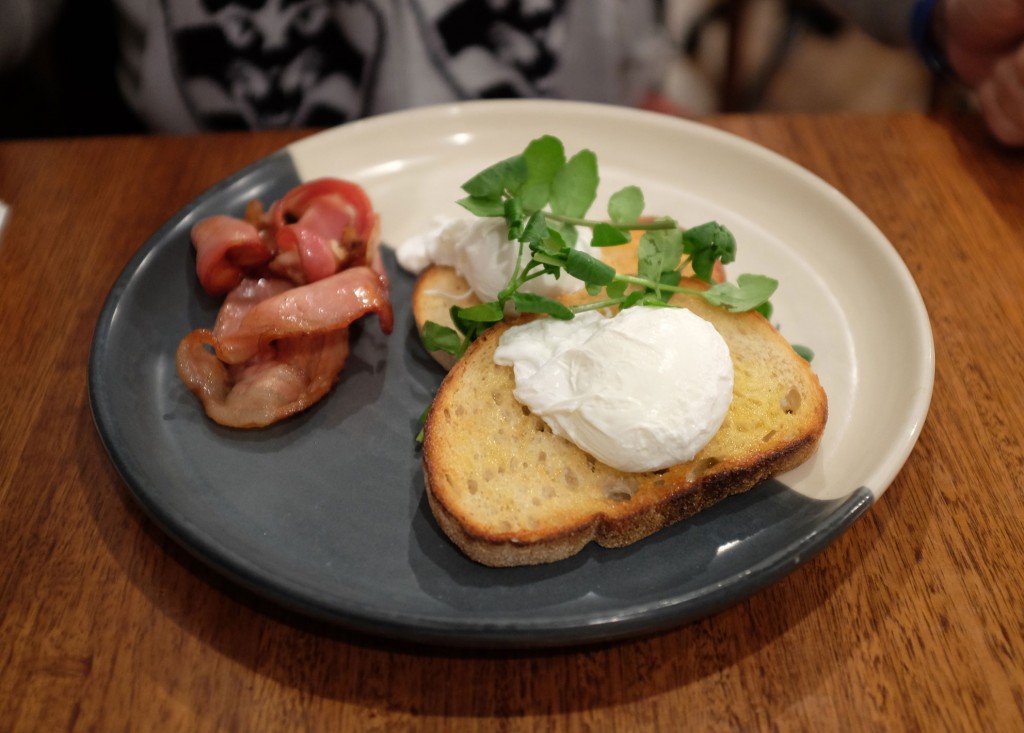 I had the same minus any butter etc….I was a little worried when ordering as I wasn't sure the waitress had understood about me needing dairy free, however it was all fine and I can report I had no reaction!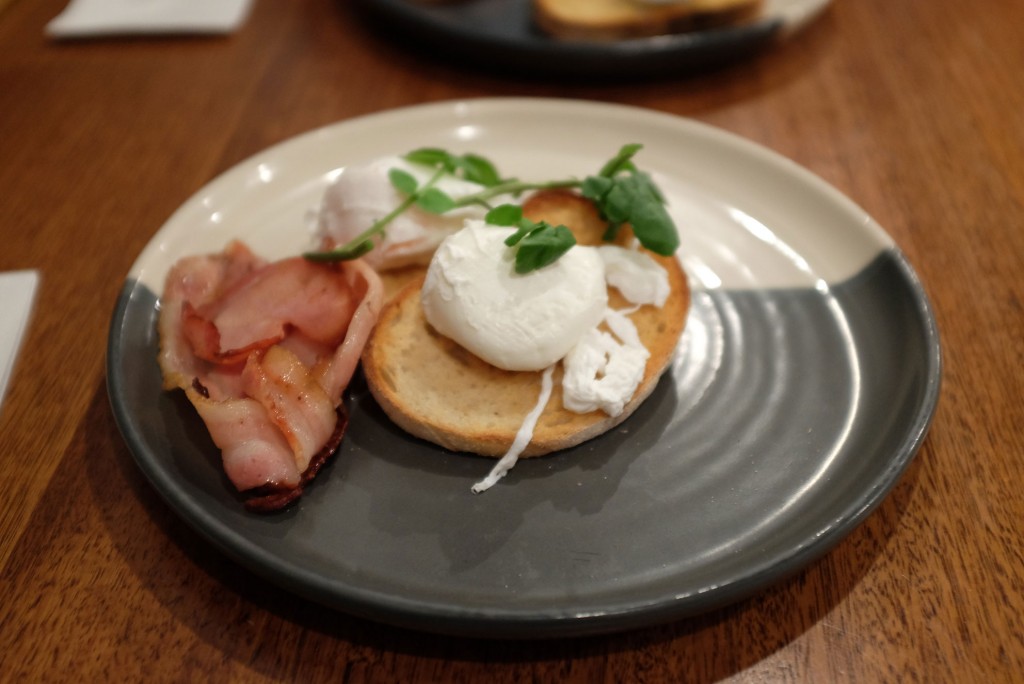 And we loved the chai so much, we had another one each!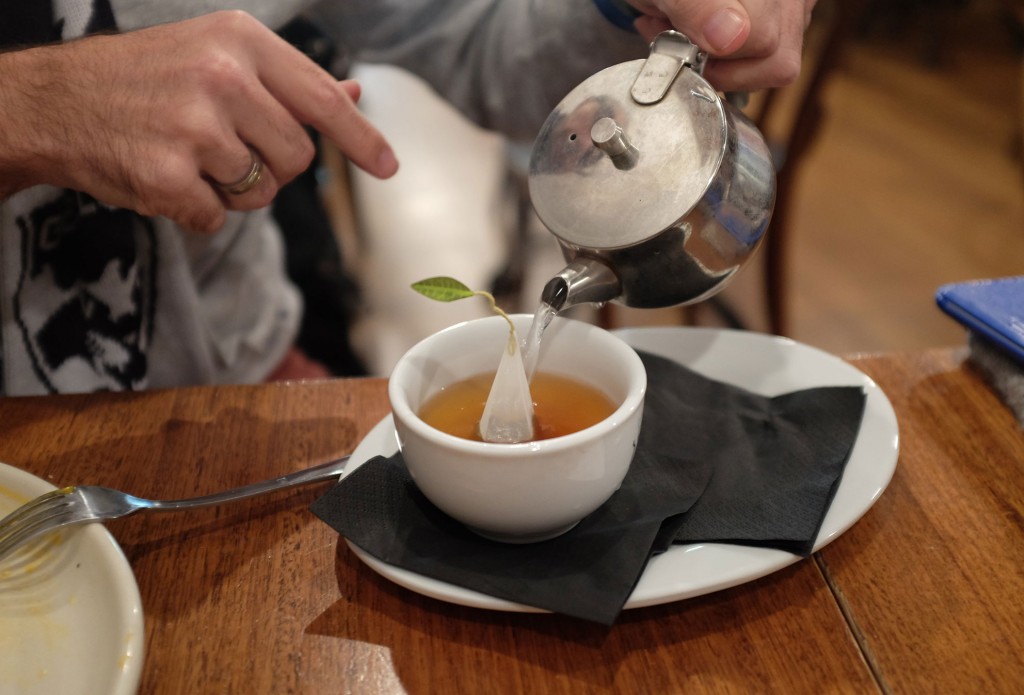 World Restaurant and Bar is a huge venue….we were seated on the left side, but there was another larger area on the right side, plus seating outside…
These tables in the image below were all full when we arrived..but by the time we got our breakfast, the place was half empty, and the staff were setting up for lunch!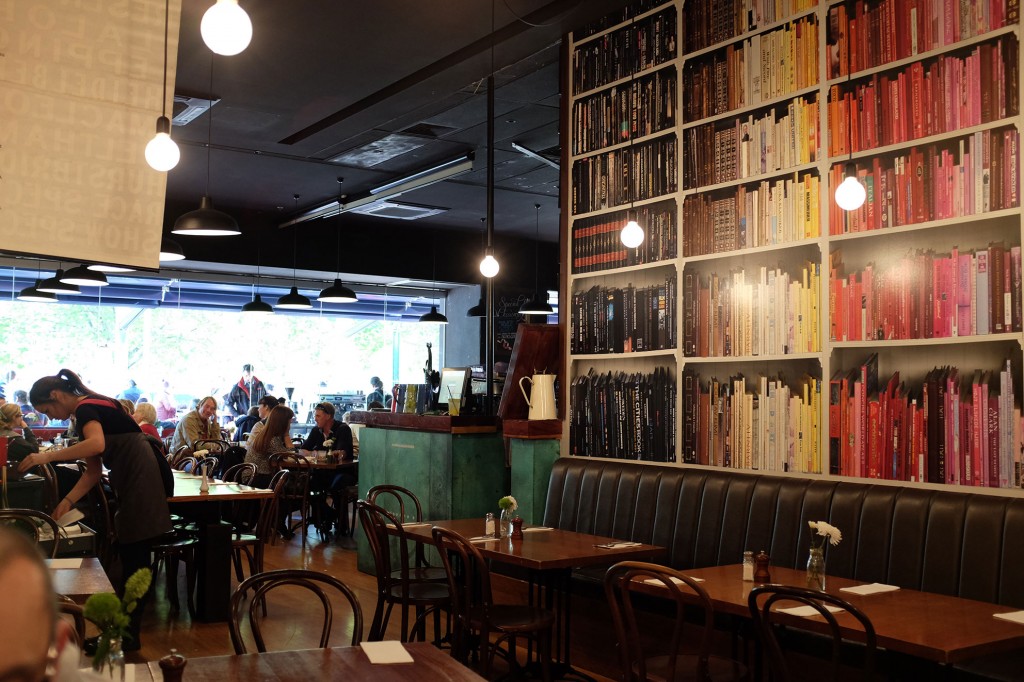 I loved the book shelf wall display, and look at the large clock design on the back wall…how cool is that!
We sat at that table on the right…right at the back!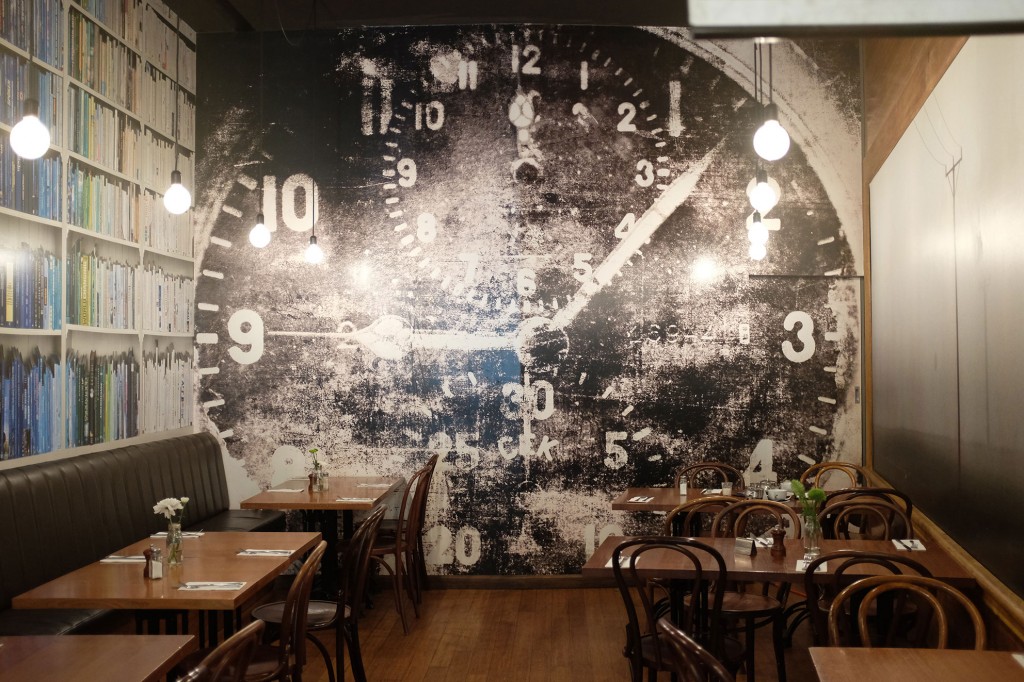 So despite a shaky start, we enjoyed our breakfast at World Restaurant and Bar, and fortified with tea and food, we ventured back out into the Autumn sunshine to watch the Anzac Day March!
World Restaurant and Bar is located at Shop 4, Building 2, Riverside Quay, Southbank