One thing I love about vibrant Melbourne suburbs such as Fitzroy and Brunswick, is that you never know what you may find.
We were heading back along Brunswick St, after checking out the Vegie Bar, and a window display caught my eye.
And of course, being curious, I went in to check it out…turns out it was a vintage/secondhand clothing shop with the curious name of "Larry"!
We got talking to Justine, who told us that Larry had only been opened for two months…which does explain why I hadn't noticed it before.
The shop is neatly set up with an ever changing mix of styles and colour.
But the strange thing about Larry is I can't find a website or even a Facebook page etc, so this shop is a bit of a mystery!
There were plenty of dresses…I naturally zoned into the colourful ones on the left…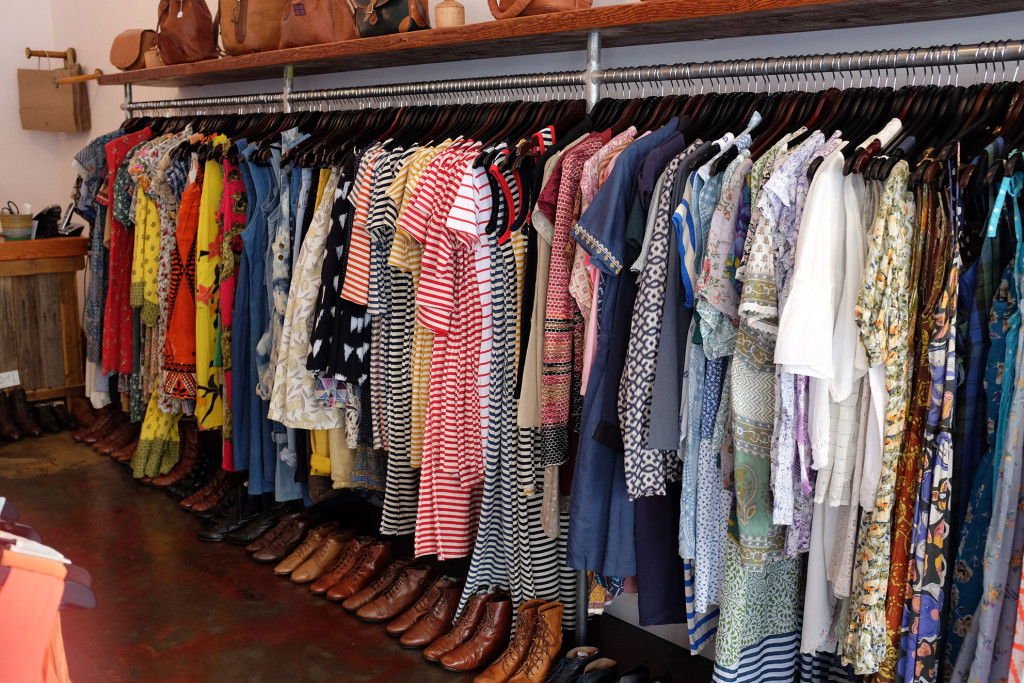 Shoes…although mainly in neutral colours…
Accessories such as hats, sunglasses, jewellery and bags….even wooden bowls…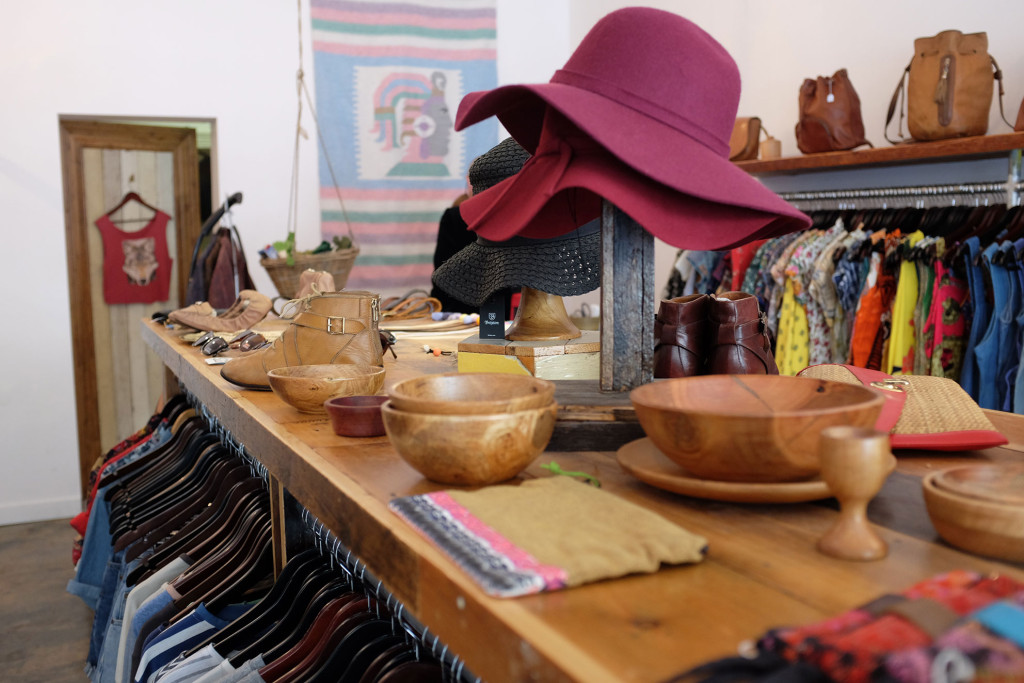 There were also plenty of shirts for the men…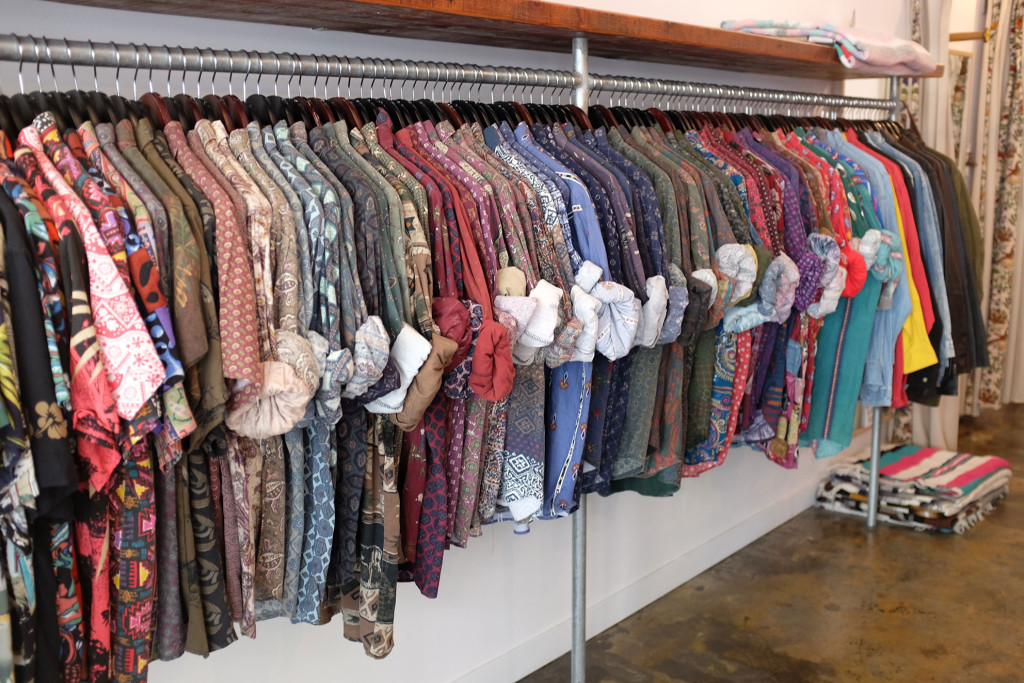 I regret not checking to see if these were my size…would go perfectly with an vintage outfit I have…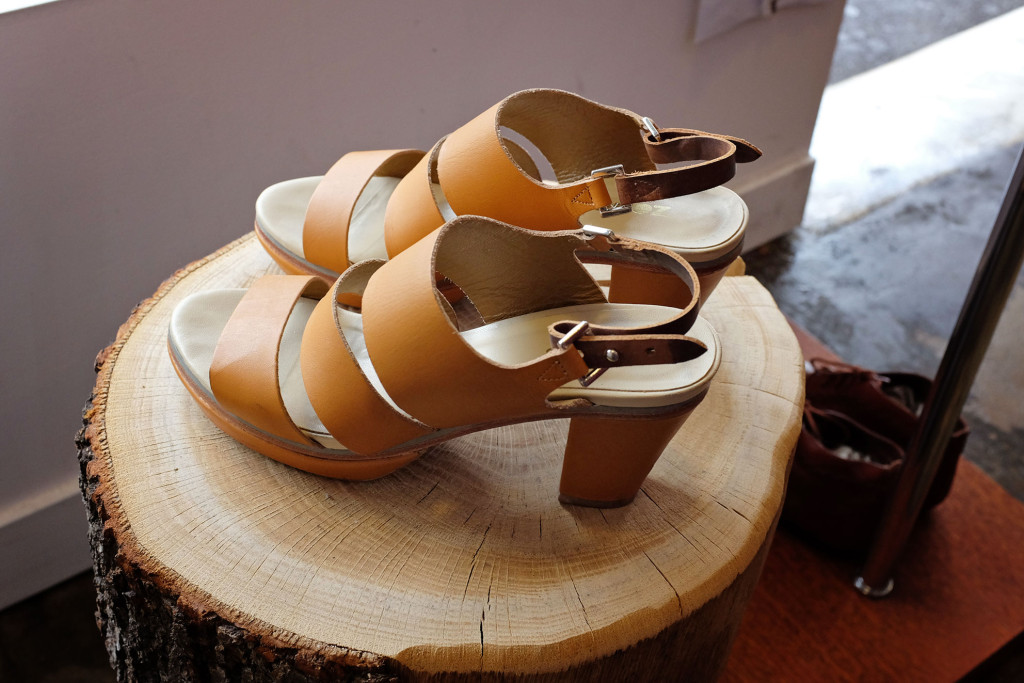 As you can see from the photos, the shop is neatly set up with an ever changing mix of styles and colour.
Justine said the stock comes from overseas, however I discovered that the dress I ended up purchasing was actually from Ishka…an Australian label.
But it is a lovely dress that caught my eye with it's glorious mix of patterns and colours, even little mirrors.
Sadly, I will need to do a little work before I can wear it as it is a little big for me, plus on closer inspection, I also discovered the colour has run in a few spots…but here is a sneak peak…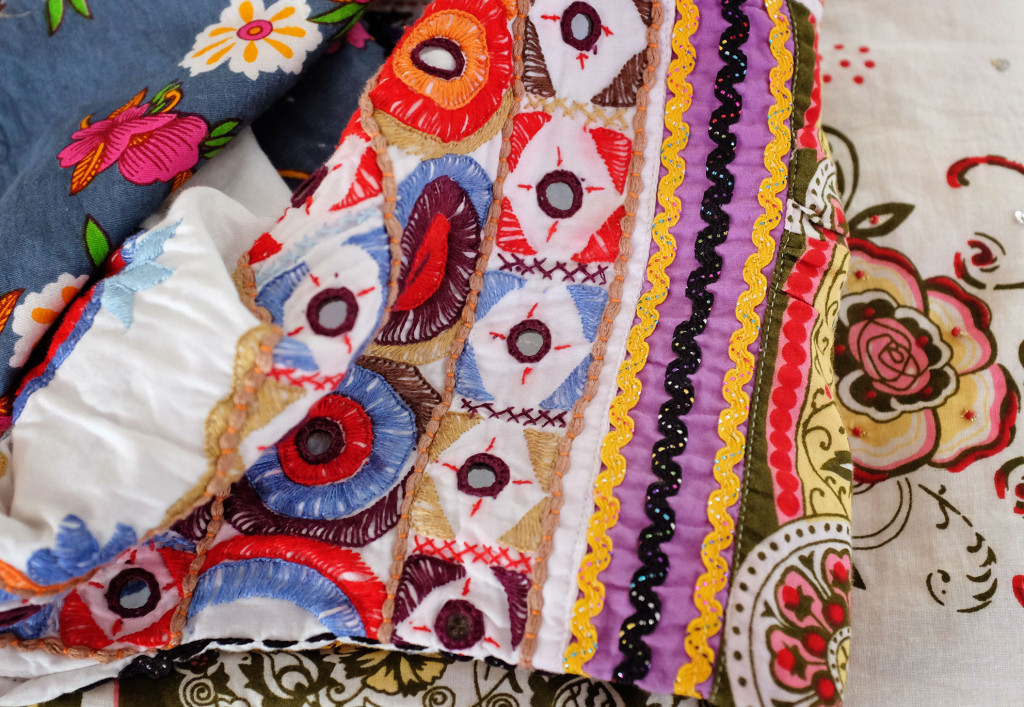 Lesson learned…don't get dazzled by colour, and check a little closer before buying from a shop I don't know!
And does anyone know how to carefully remove some small red dye stains?
But if you are heading along Brunswick Street, it is worth checking out this new kid on the block…and I will let you know if I find out any more about the story behind Larry!
Larry is located at 341 Brunswick Street, Fitzroy