Christmas has become so materialistic…everyone wanting the latest and the greatest, and yes, I am guilty of this too.
But I have discovered that there is an alternative place to shop, and not only do you save money, but you are supporting charities and helping to minimise waste!
Only a year or so ago, I wouldn't have even considered entering an op shop…visions of junk no one wants with wafts of that "old" smell.
But now I know better…treasure can be found within those walls and part of the fun of op shopping is to find that perfect bargain!
Although op shopping is about preloved goods, many items are actually brand new and never worn or used.
You can find everything from fashion and accessories….to home wares…to books…to children's toys.
You can find high end brands at bargain prices…you can even find vintage and collectors items if you are lucky!
And now, there is a perfect gift idea for the op shopper in your life, or perhaps you would love to introduce someone to the wonders of op shopping.
If you live Victoria (Australia), St Vincent de Paul Society…or as most people call it, Vinnies… offers gift cards, which you can purchase in store or online via their eBay store.
And the good news is that they have 20% off until 5pm Thursday 24th December 2015…for example, if you purchase a $100 gift card, you only pay $80!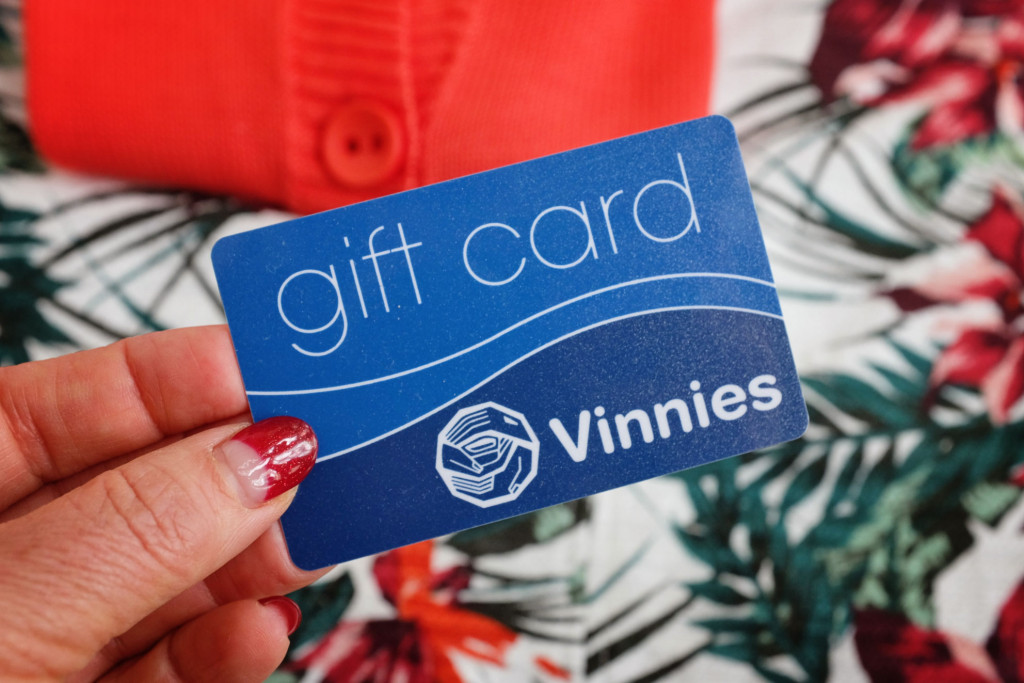 With this discount, it would be worth spoiling yourself as well by buying one for a future shopping trip!
By purchasing a gift card from Vinnies, you are not only supporting the charity as the money goes directly to those in need, but giving the potential for some amazing bargains to be found.
There are over 100 stores in Victoria, so there is bound to be one near your gift card recipient…they have 12 months to spend it and the gift card can be used across multiple transactions.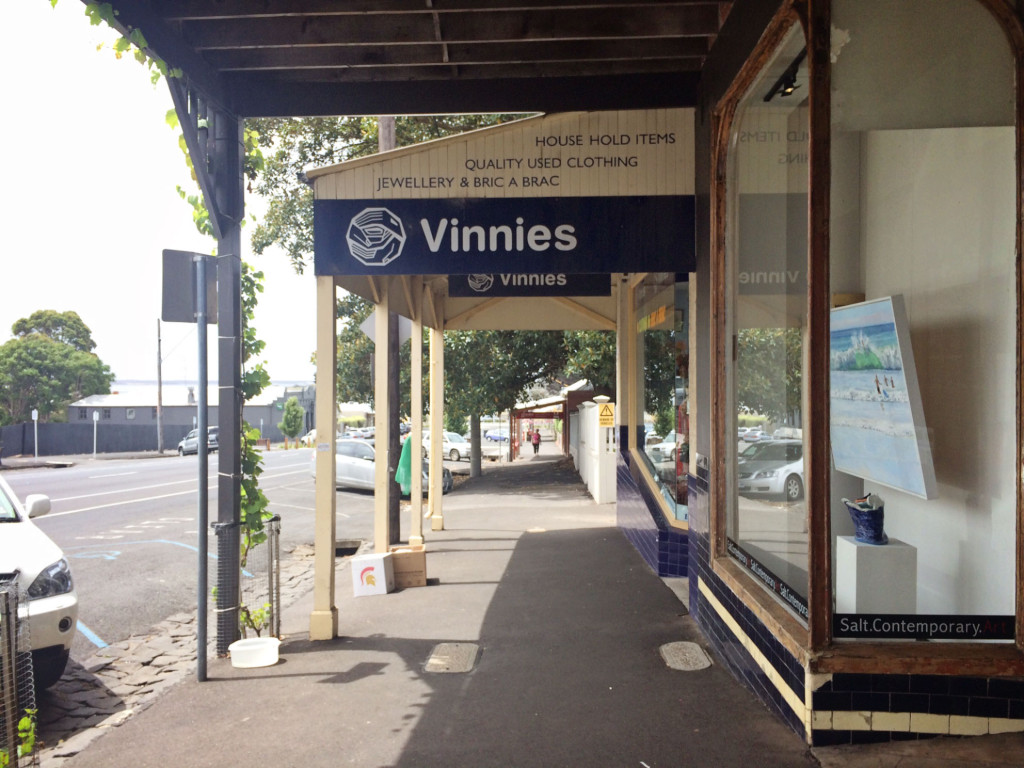 And remember that there are many people doing it tough during the festive season…a lovely idea would be to buy a gift card for someone in need, and give them some Christmas cheer.
Give the gift that gives again!
Click here to find your nearest Vinnies shop (Australia wide)
Click here to purchase a gift card online (Victorian stores only).
Please note: this is not a sponsored post! My opinions are, as always, totally my own!