After a very busy morning…first exploring Rod Laver Arena on a behind the scenes tour, then indulging my vintage obsession at the Strictly Vintage market….we were very much in need of some food and tea!
The market was held at the Northcote Town Hall, so we decided to wander along High Street to see what we could find, and luckily, we didn't have to brave the cold for too long!
Just a short walk from the hall is Urban Alice…a cafe that puts a urban twist on Alice in Wonderland!
As it was after 2pm by the time we arrived, we missed the lunch rush and the cafe was almost empty.
A friendly waitress greeted us, and we gratefully sat down in the warmth!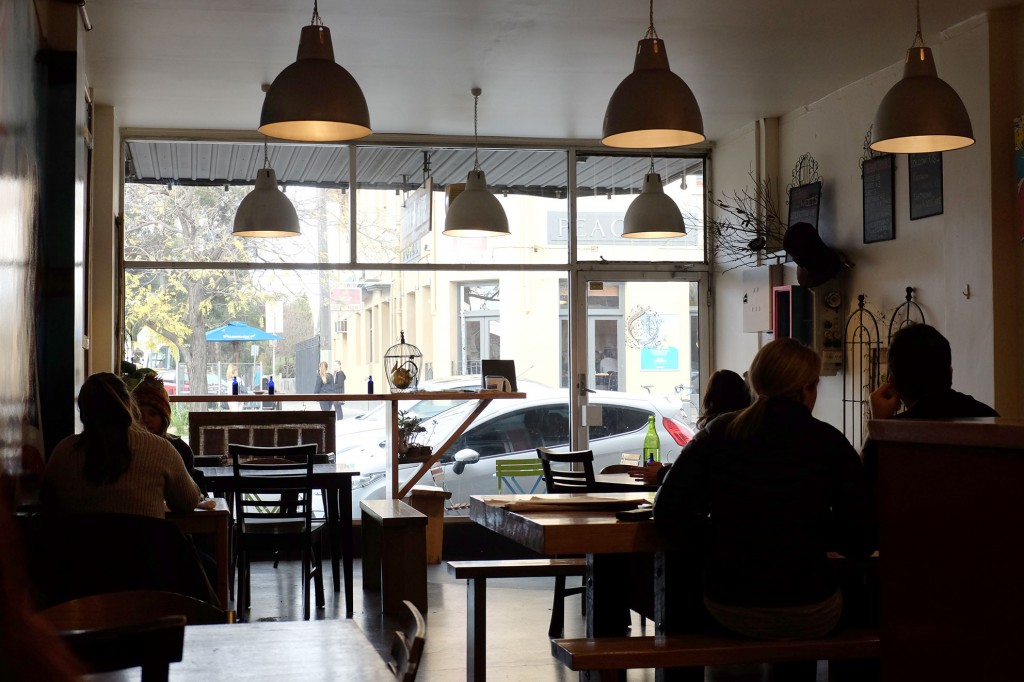 We quickly ordered some tea, and both had English Breakfast with soy…and we were pleasantly surprised to find that the teapots had been filled to the brim with hot water, allowing for more then one cup…you would be surprised how many cafes are stingy with hot water!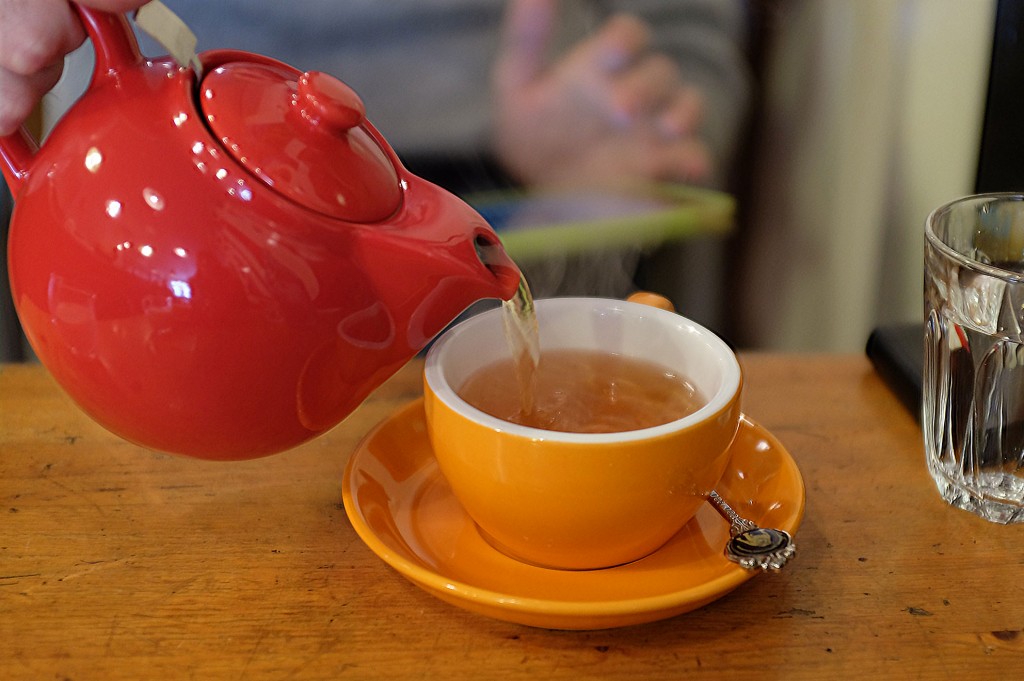 Loved the quirky touch of the retro spoons..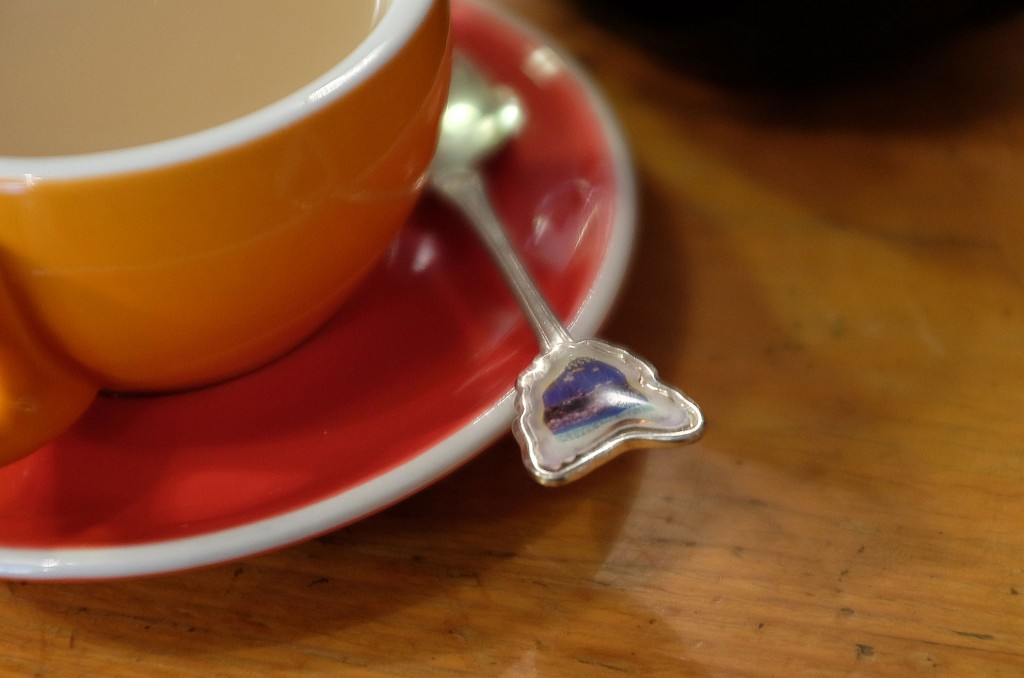 Even though it was well after lunch, we went for our usual brunch
The waitress was very helpful with my dietary requests, and checked everything with the chef…the  menu gives vegetarian, vegan and gluten free options, but not lactose free so I went vegan…with poached eggs!
Plus I braved some sour dough bread….and it was all delicious, with no after effects!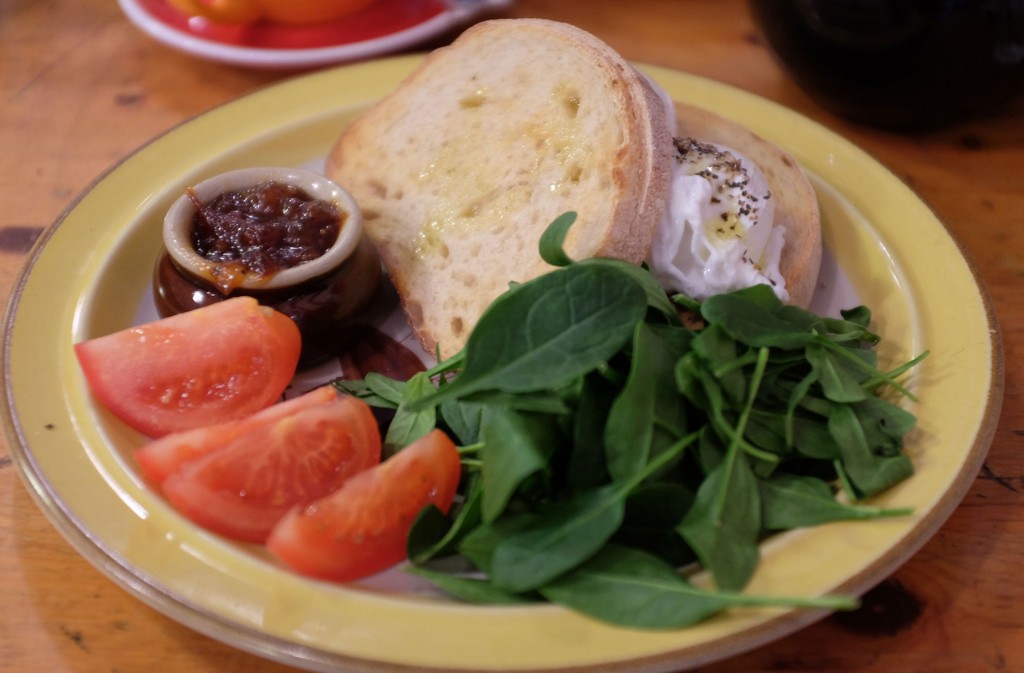 My husband had just scrambled eggs on toast….also yummy!
Love the plates…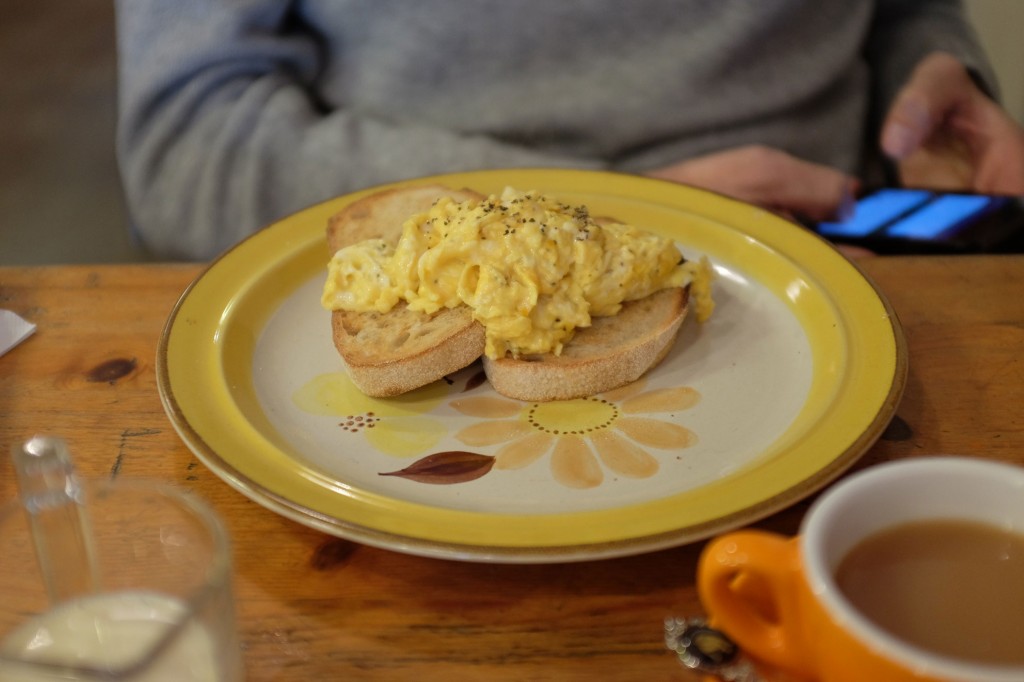 The decor is industrial in flavour, with various hints of Alice…
It was great to sit down, and get some warm food and hot tea after being out in the cold., and Urban Alice was the perfect location!
The atmosphere was relaxed, the tea was hot and the food was good!
Fortified, we reluctantly headed back to the car, and started the journey home!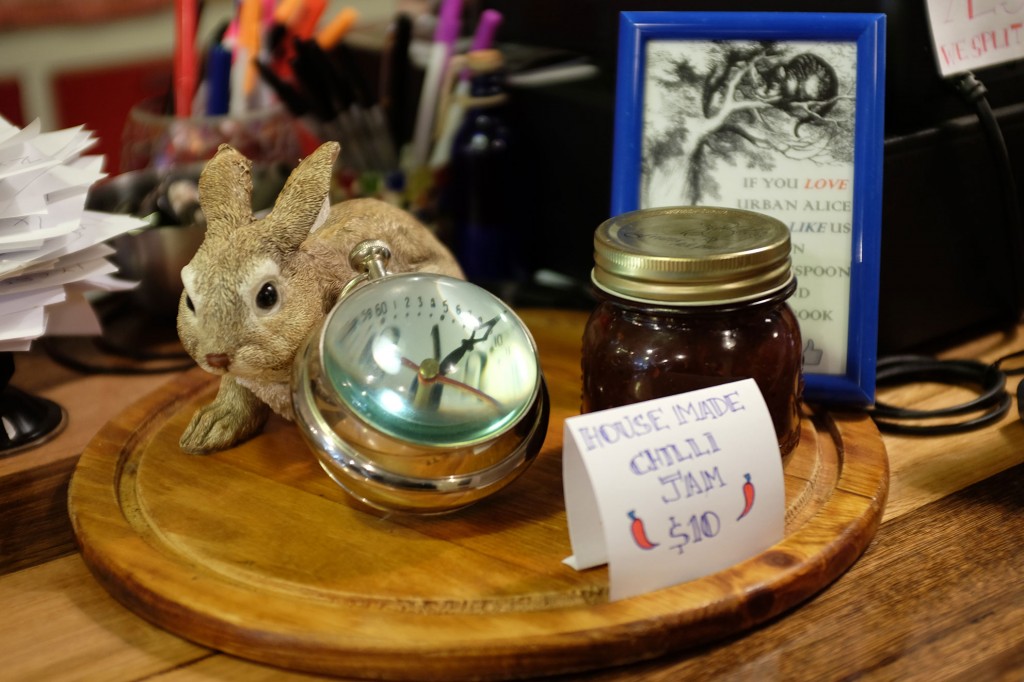 Urban Alice is located at 213 High Street, Northcote, VIC 3070
Click here to visit their Facebook page for more information!