Late last week, I received notification that Rod Laver Arena was offering "100 lucky Melburnians exclusive, behind-the-scenes access normally reserved for the biggest names in sport and entertainment"…and it was free!
So without hesitation, I jumped online and booked us two tickets for the 10am tour!
As it was today (ie a Sunday), we had a very quick trip into town and parked just around the corner from the arena…which meant we got there with about 20 mins to spare before the tour started.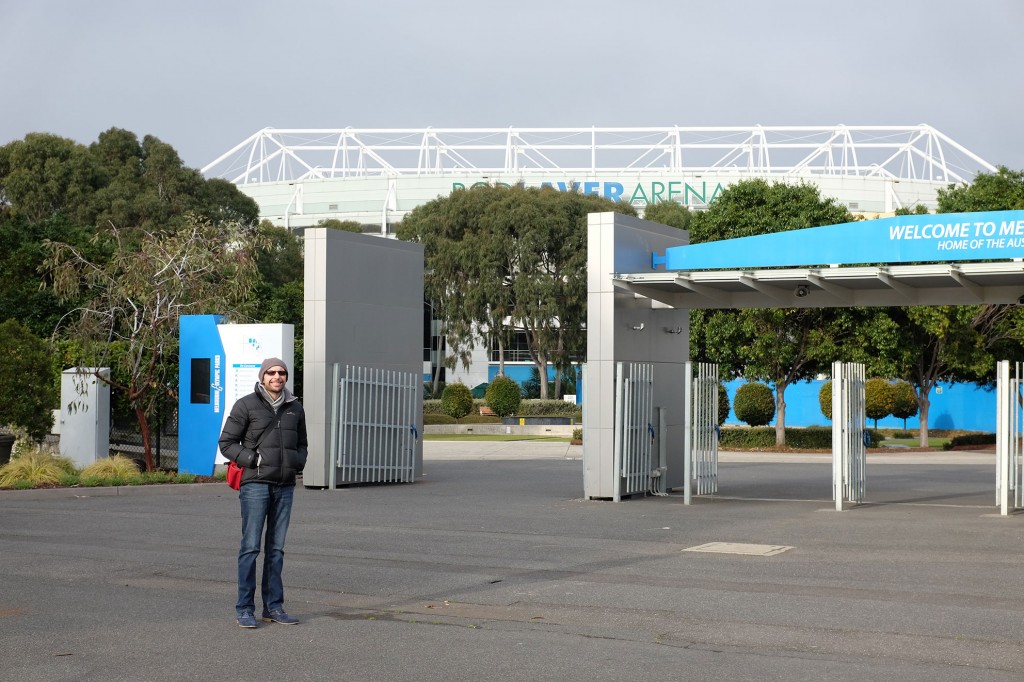 We therefore had time to go for a quick wander round the outside, as I hadn't ever been round the city side of Rod Laver…..it actually was a bit eerie as there was no one around…totally deserted..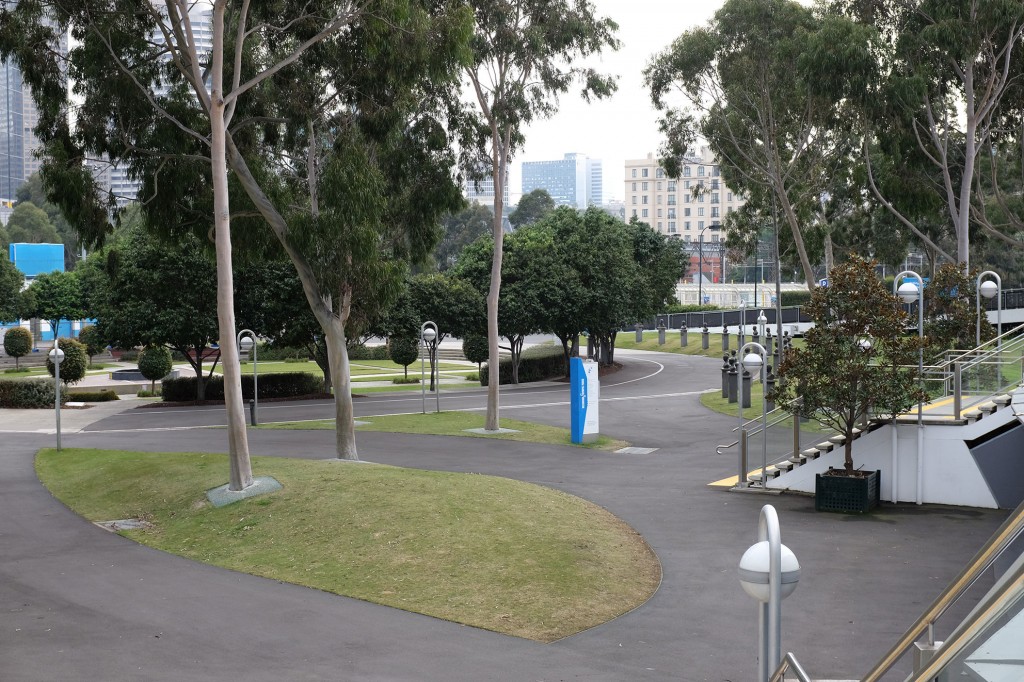 We are so lucky here in Melbourne to have such a great sports precinct so close to the city…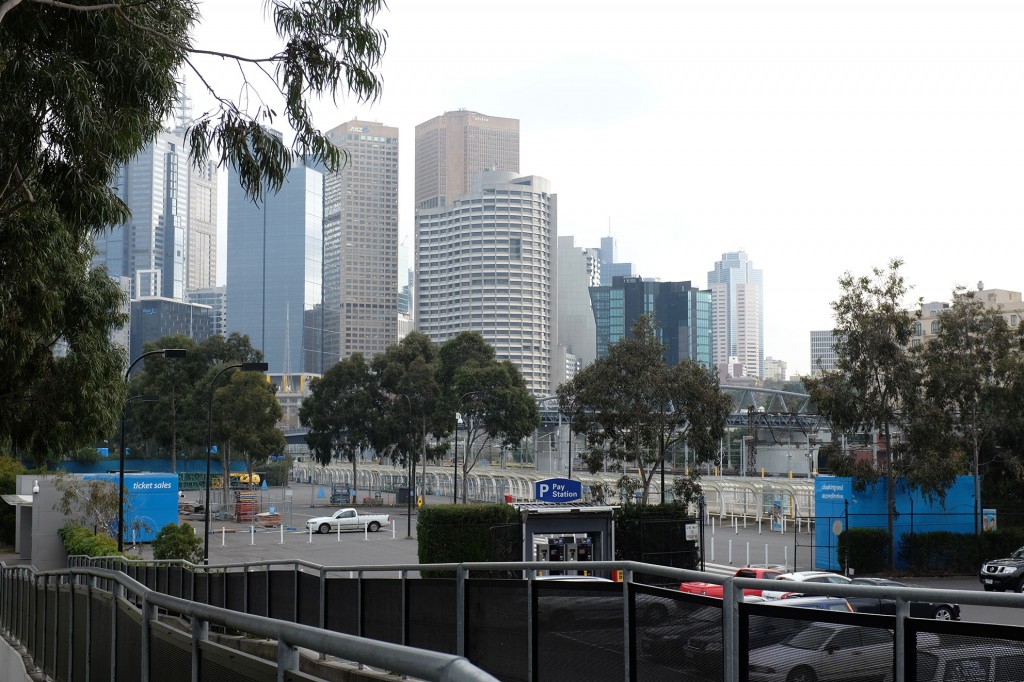 A precinct that includes the famous MCG…..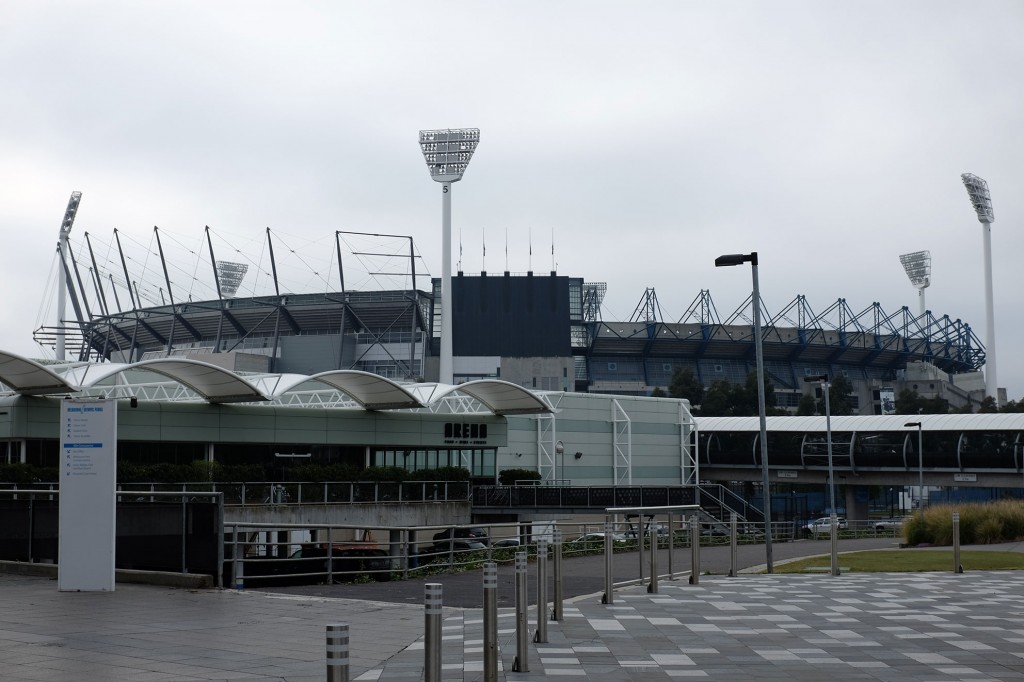 And it is so easy to get to via public transport…you can see one of our Metro trains going past behind me…and the tram line has stops right outside!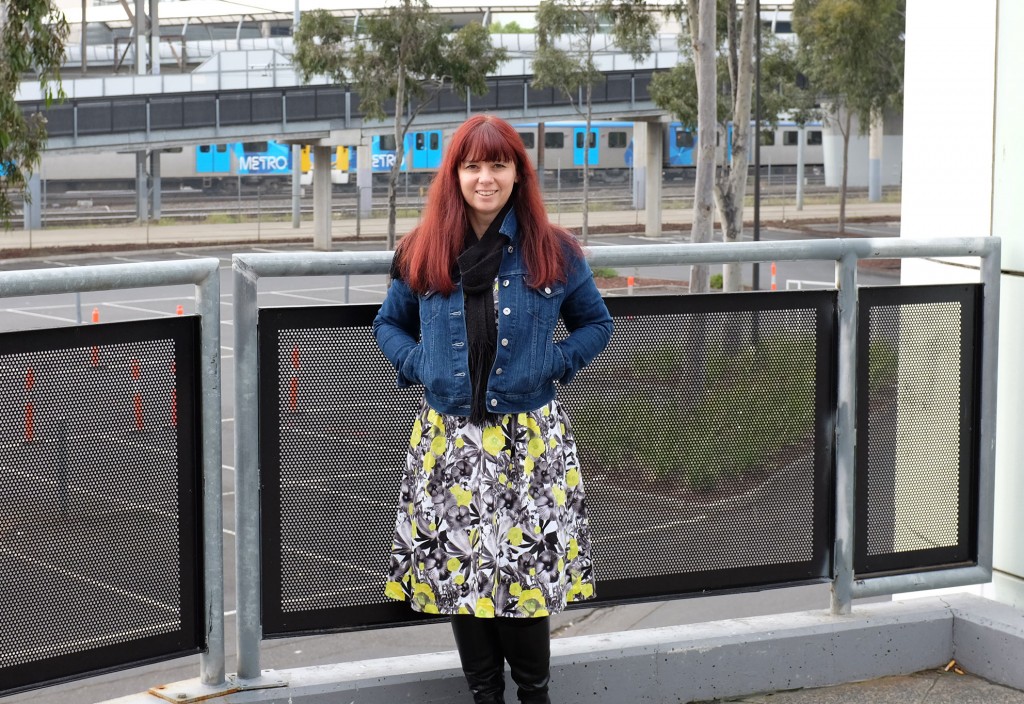 Finally 10am came around, and we met up with the other lucky people who got tickets to a tour!
Colin was our guide, and he did a fabulous tour, telling us some very interesting stories….and took us into areas the public usually never gets to see!
First, he showed us the secure entrance where the artists etc come into the venue….Pink has two columns near the door dedicated to her as she has done the most number of shows at this venue over the years.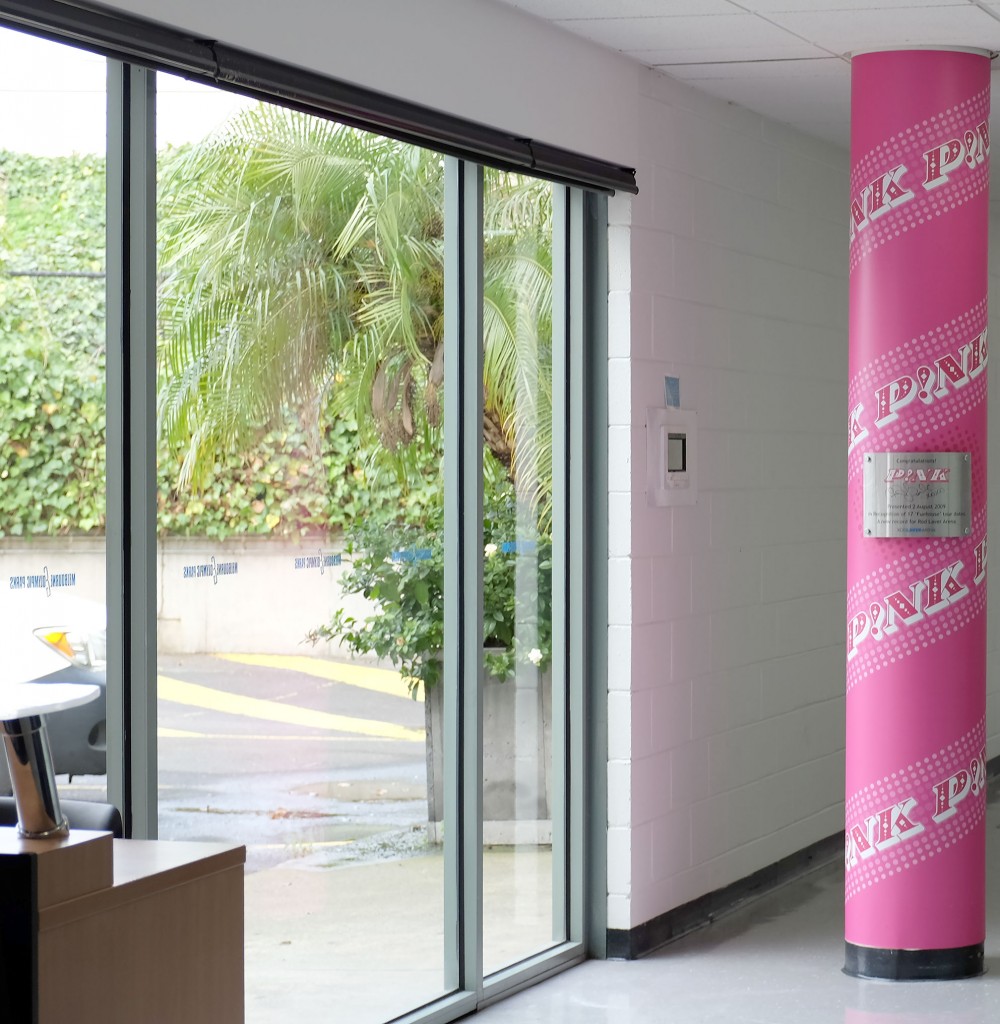 Almost opposite the entrance is the Farnham Room….this is where the musicians, dancers, backing singers etc hang out before and after a show.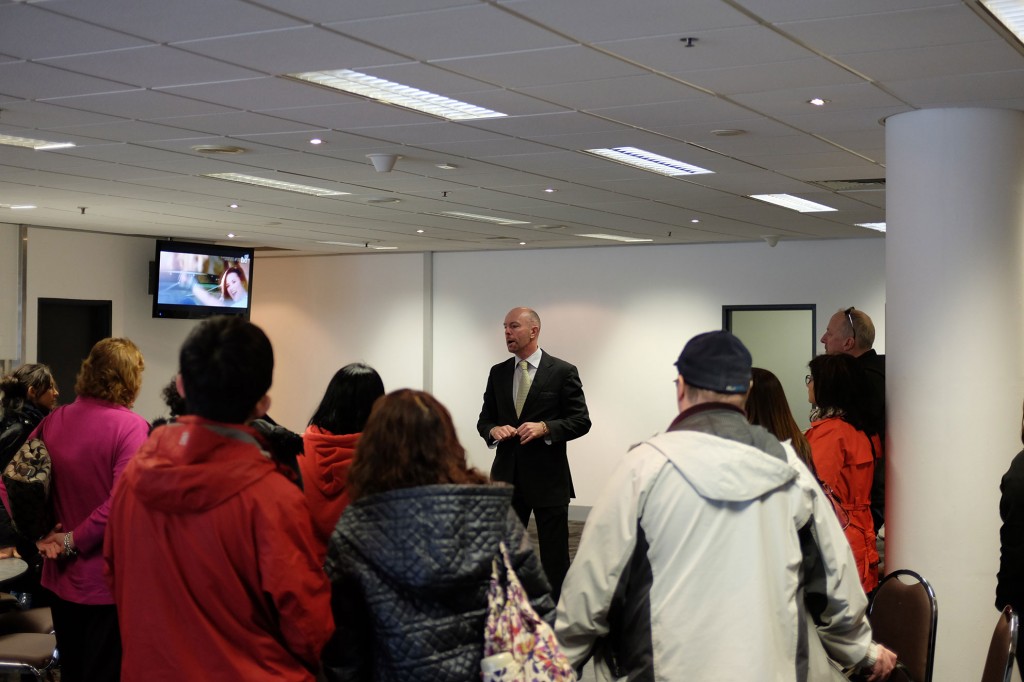 There is a kitchen which will provide meals, lounge areas, changing rooms etc…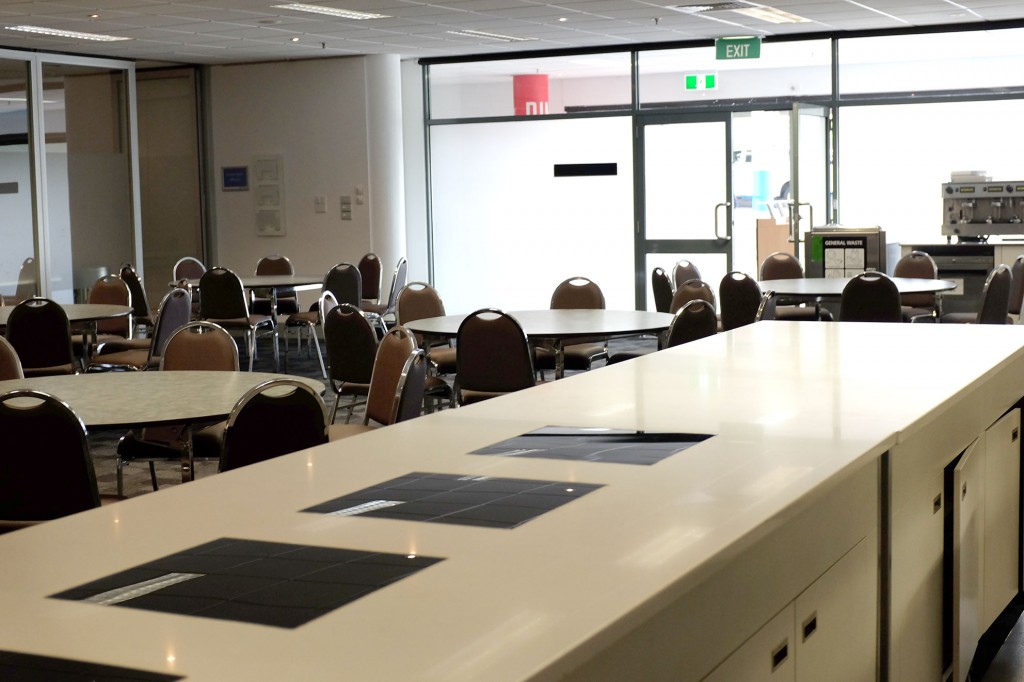 From there we went into the very inner sanctum…where the main artist or artists would be….you would need the highest clearance to get anywhere near this room!!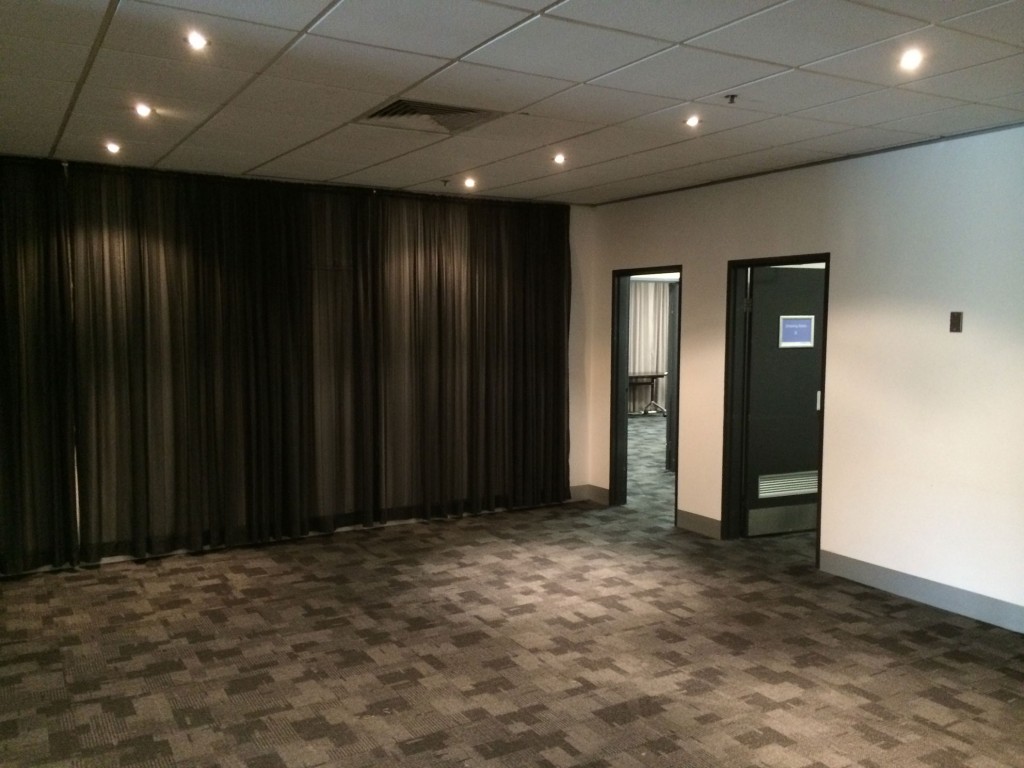 Funnily enough, as you can see from the photo above, it all looked very boring and "conference room" like….but when an artist/s is in residence, this room, and the dressing room…through the door on the left…gets all done up as per their requests.
Colin told us some very interesting things….but sadly didn't revealed who asked for them…
For example, one artist likes the whole dressing room to be white….floor, curtains, walls…everything!
Another doesn't like the full length mirror and it has to be hidden.
Another requests new towels….but they have to be washed first!
Another likes Evian water…but not how the bottles are labeled, so it has to be put in unlabeled bottles!
One band has a table tennis table which travels with them…after every performance, they play table tennis….sometimes till 3am or later, much to the staff's dismay as they have to wait till they are finished.
From this area, we were taken to the stage entrance….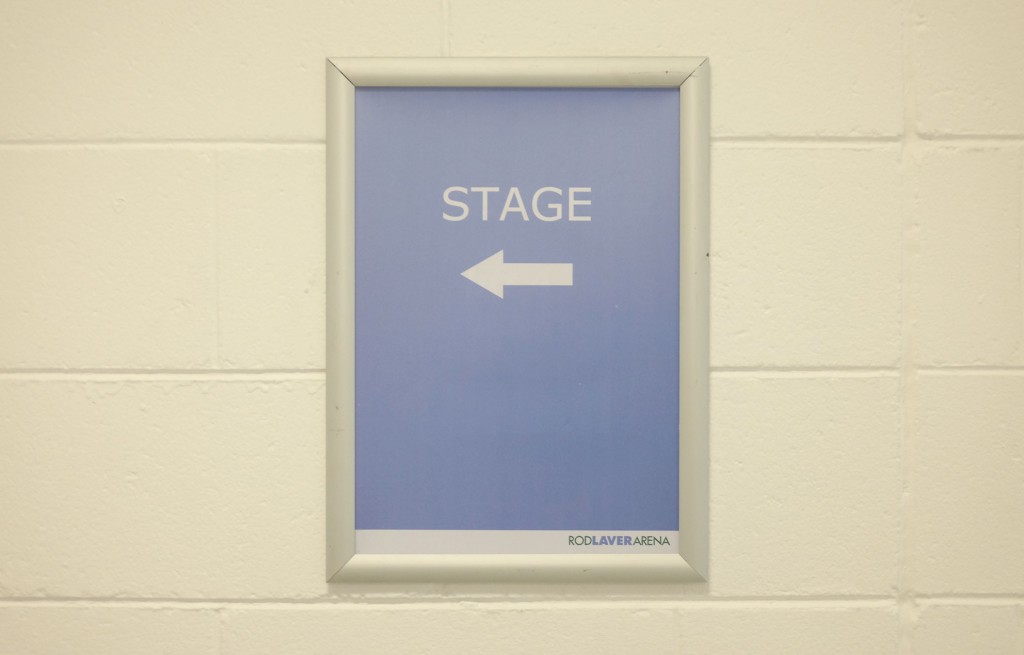 Unfortunately we weren't able to go through, as preparations are underway to install the ice hockey rink for the USA v Canada match on July 25….but at least we got to see where the artists hang out, and the corridors they would walk through to go to and from the stage….if only the walls could talk!
I can only image the feelings that an artist/s would get when they come to this door, and are about to perform for 1000s of people…
Colin said some artists will come straight off the stage, into their car and go back to the hotel…they would be gone before the audience had stopped clapping!
Others will stay…like the band with the table tennis table…for hours afterwards.
Some will mingle with their dancers, backing singers etc….others will keep totally separate.
We were then taken into where the action all happens during the Australian Tennis Open.
First stop was the media theatrette where the players hold their press conferences after they play.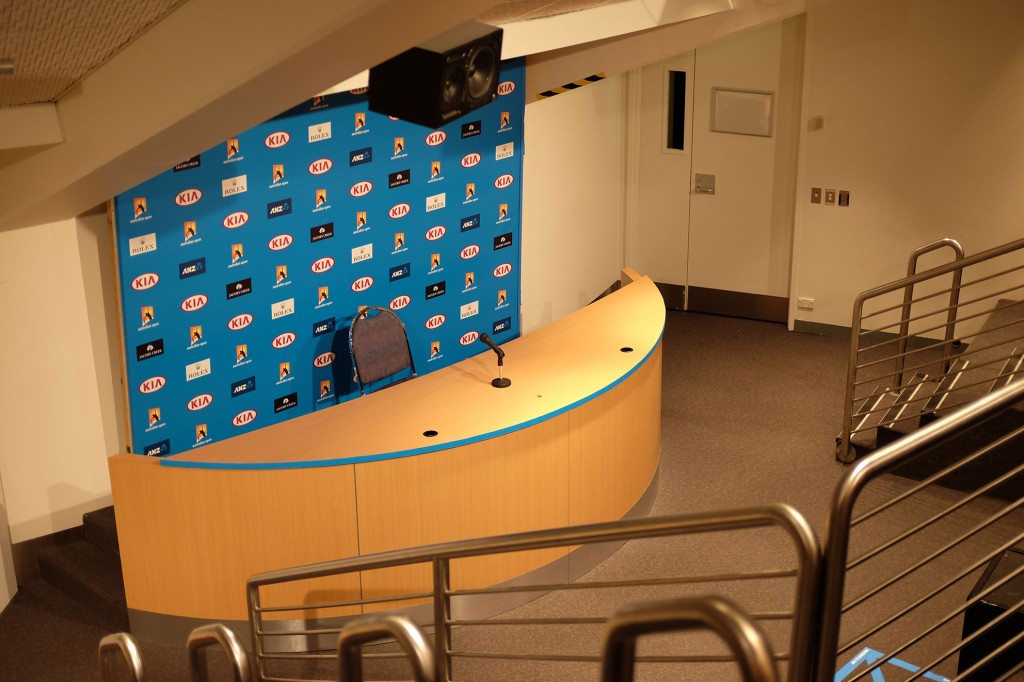 My husband was able to take the seat…and Colin proceeded to ask him questions as though he was Rafael Nadal…I now realise how daunting it must be to sit there and face a wall of media, lights and cameras….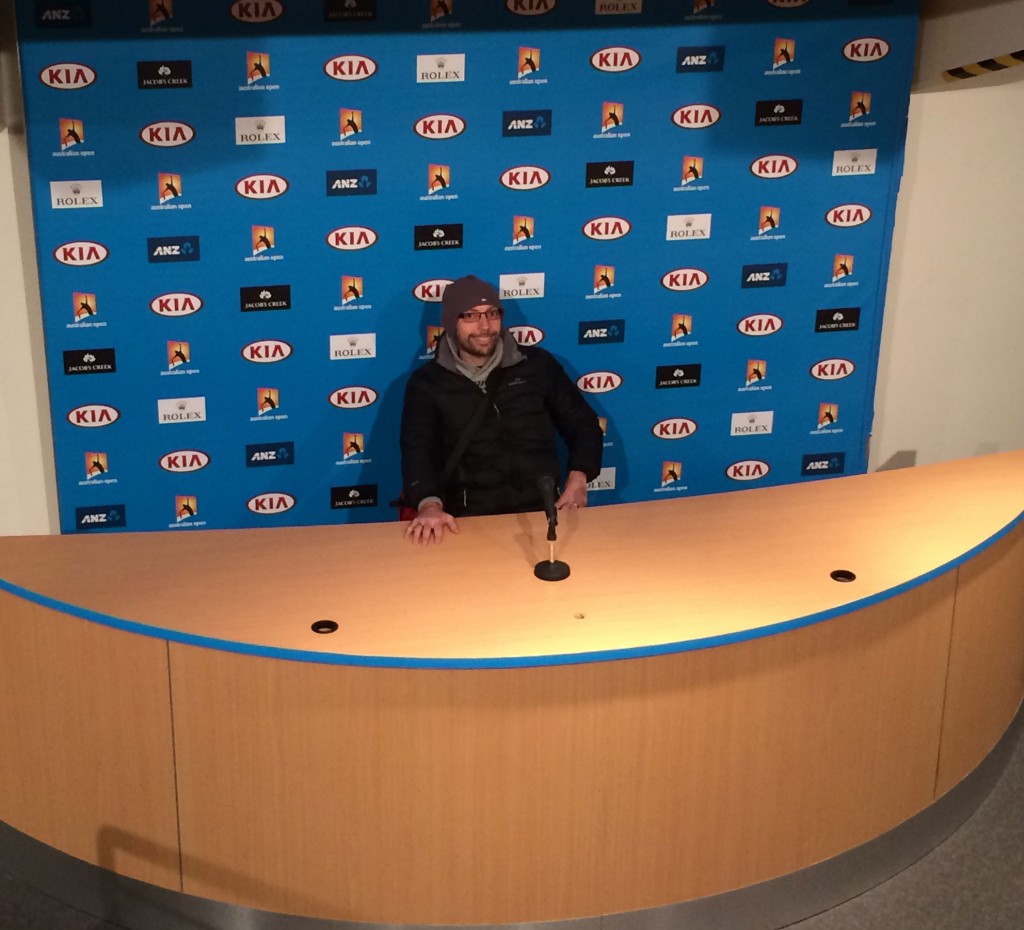 We were then taken through the maze of corridors, and got to go along the Champion's Walk…a sight which will be familiar to those who watch coverage of the tennis as this is where the players walk through to enter the arena….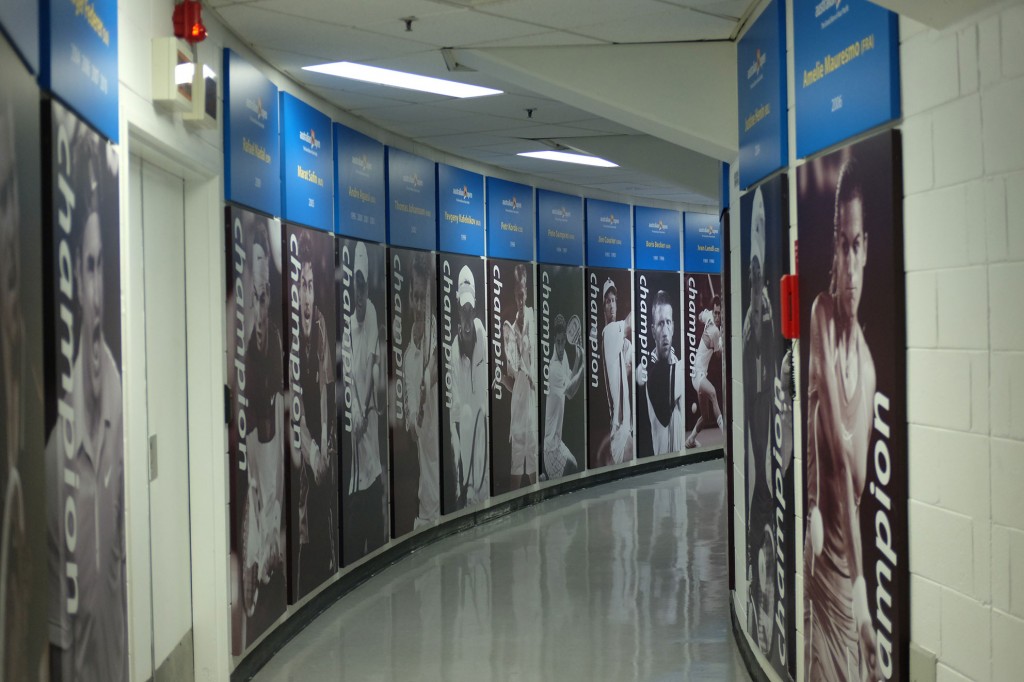 Colin told us that some players are quite relaxed before going out on court, others keep to themselves and are very focused.
The William sisters are always ten minutes late and keep their opponent waiting…the staff now allow for this…
We then got to go into the Mens changing room, where Colin listed which lockers some of the players prefer….champion players such as Nadal always like to have the same locker every year….and to practise on the same number court…it seems that there are a lot of superstitious players on the tennis circuit!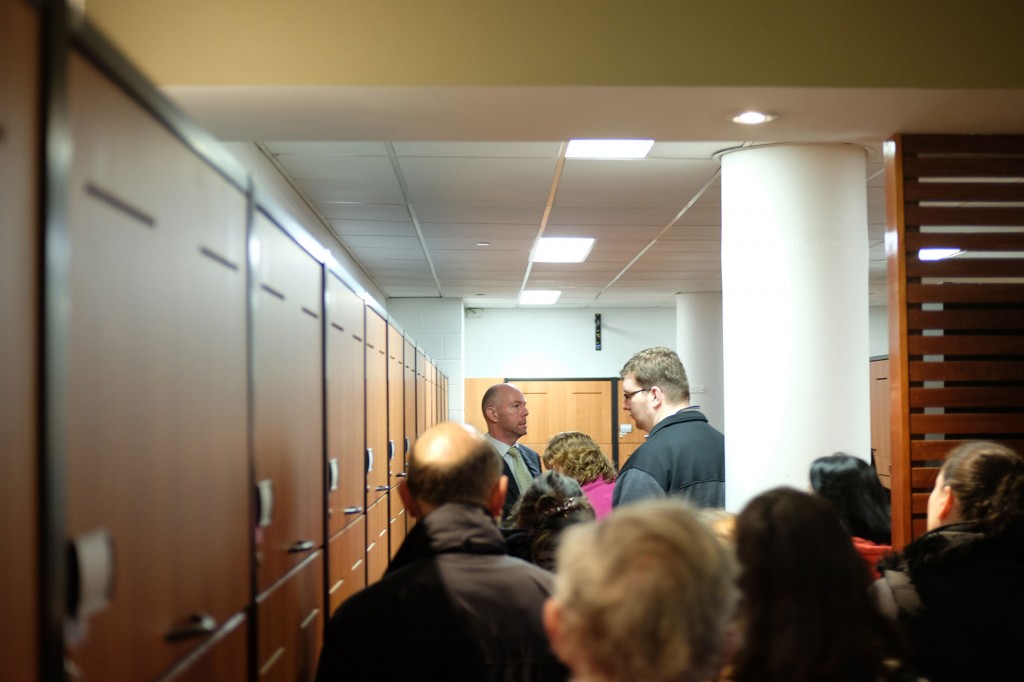 We then took a lift up a floor, and were able to go into Rod Laver Arena to see all the work being done to install the ice rink…apparently approx 130,000 litres of water will be pumped in and frozen….and then pumped out when it unfreezes after the match!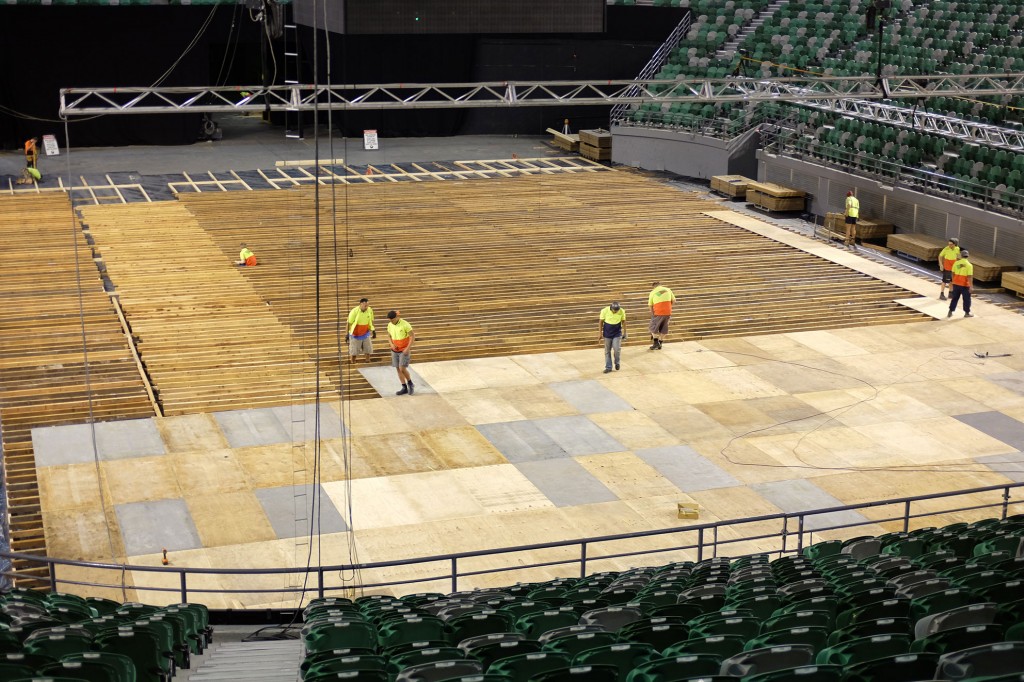 It was interesting to see the arena empty, as last time I was there was for the John Farnham/Lionel Richie concert…the stage is put where the seats are hidden.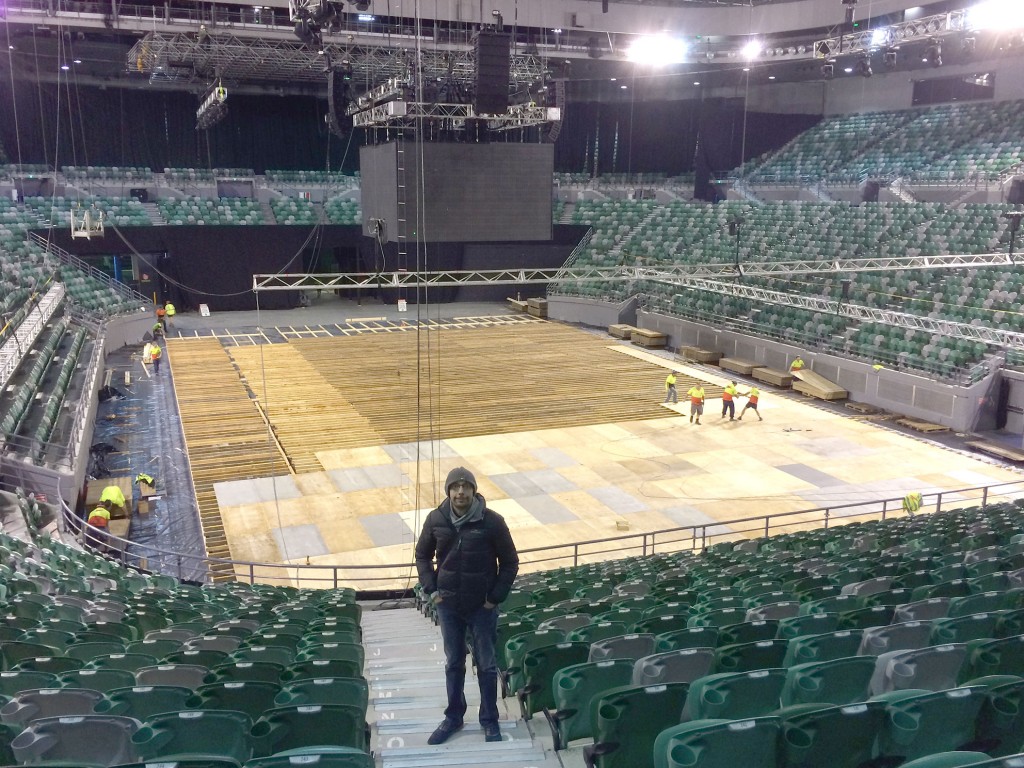 There is currently a lot of work going on at Rod Laver…making it an even better venue, not only for tennis, but for concerts etc….its going to make this precinct even more amazing!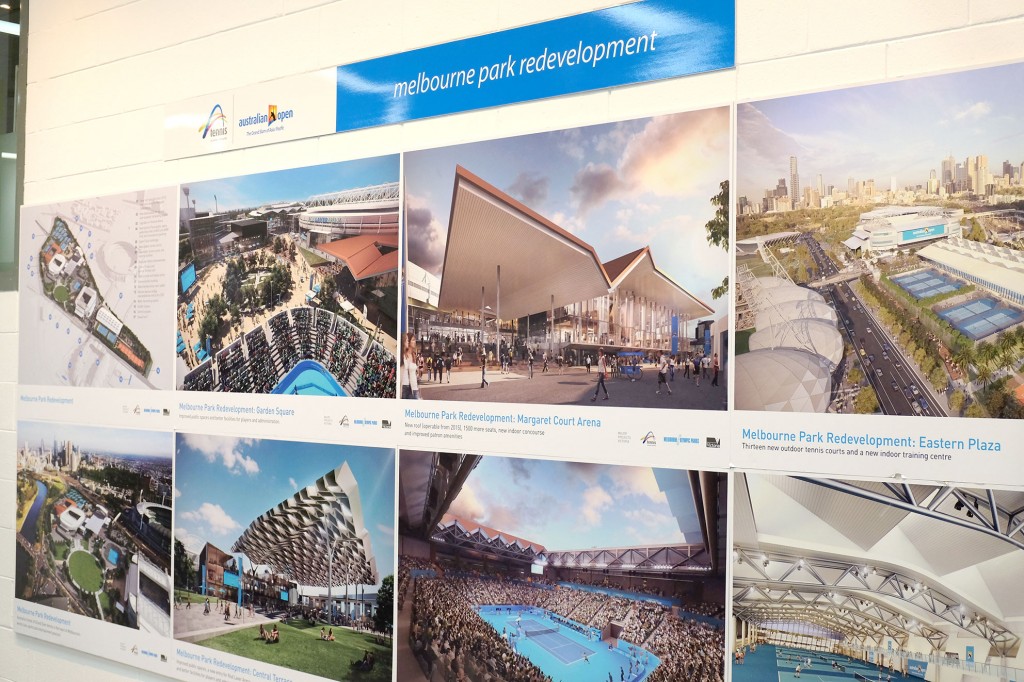 We were really glad that we got this chance to see behind the scenes at this venue…it was so interesting, and I admit that it was exciting to go into areas not normally open to the public!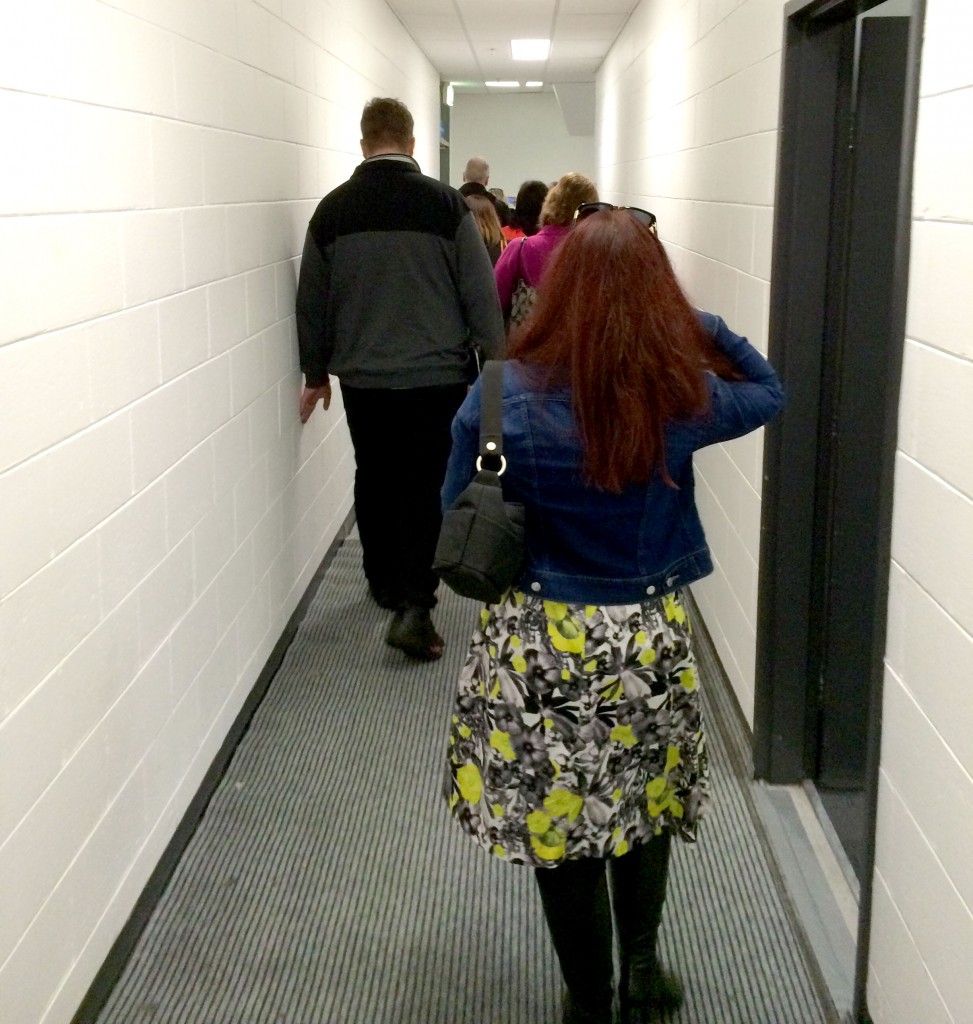 I have always wanted to know what it would be like backstage at a venue such as this….the chances of that ever happening are basically zero….unless any of you know someone who could help….pretty please….!
But now at least I know where the band will be when we see Queen perform at Rod Laver in August…I am wondering what their requests are…..
This is not a sponsored post….but a big thank you to Open House Melbourne for allowing us….and 98 other lucky people…the chance to "access all areas"!
Open House Melbourne is happening on the 26th and 27th July, with various other events happening throughout July. To find out more, click here to visit the website!