Twelve years ago today, I married my best friend…my soul mate…and boy, what a journey we have been on together!
Some of you may remember our wedding day…I can honestly say it was one of the best days of our lives!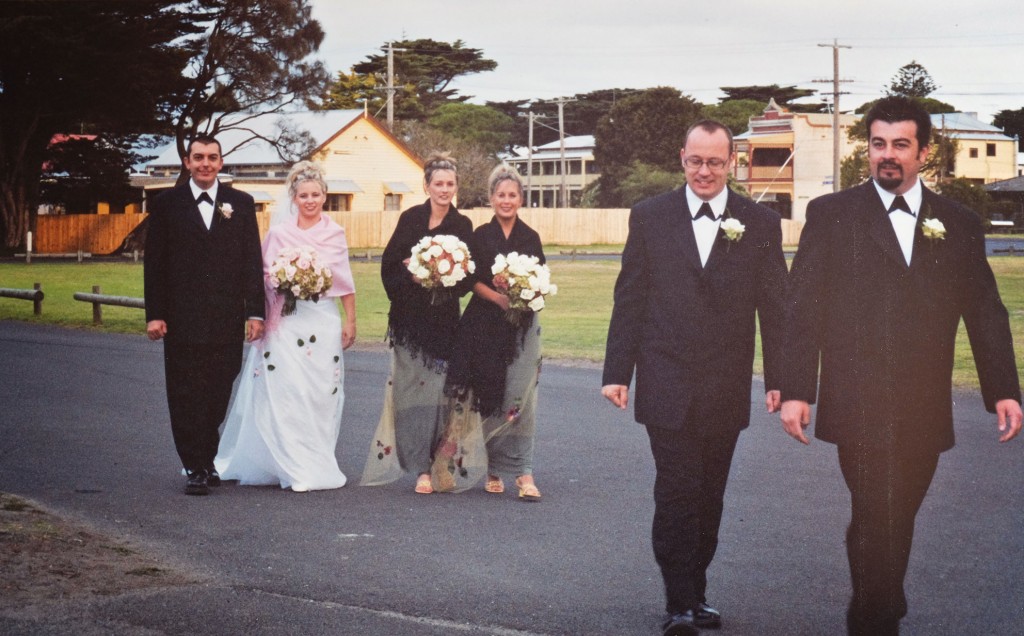 I was definitely not a bridezilla…I loved doing all the organising, and coming up with ideas for a wedding that would be a little different….I was in my element!
We were married on 6th April, 2002,  in a little coastal town called Queenscliff…my husband grew up in Geelong, and I spent many weekends and holidays in Point Lonsdale over the years.
The date had another significance…it was my Gran's birthday…and I must say it is a little sad to look back through the photos and see the people who have passed on since then…Nan, Gran, my grandfather "Skipper", my Great Uncle Sid, my uncle Jim, my mother in law Gina….all very much missed…
Our aim for the wedding was to make it fun..for everyone….no standing around wondering what to do next for us!
Guests were picked up from their accommodation by a big red double decker bus…..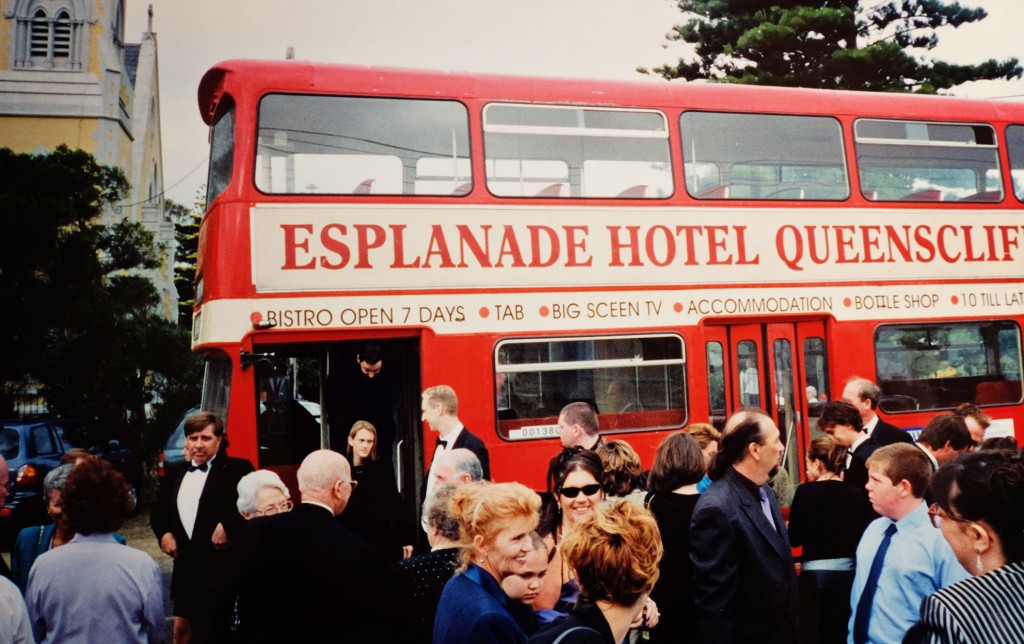 The ceremony was held in a gorgeous old church…not only for the religious side….but so we could have a brass band play…
Even the Reverend decided we needed to have an extra hymn during our ceremony so the band could play "Jerusalem"…which is my favourite hymn!
Having fantastic musicians as friends is quite handy….the music sounded gorgeous inside the church…so much so that when we came out after the ceremony, a bit of a crowd had gathered outside to listen!
We didn't leave our guests at a loose end while we snuck off for photos….we had something else planned……a leisurely stroll down to the train station….for a steam train ride to the reception venue!
I love the romance of steam trains, so was rather excited to be able to include a ride in the train on our day!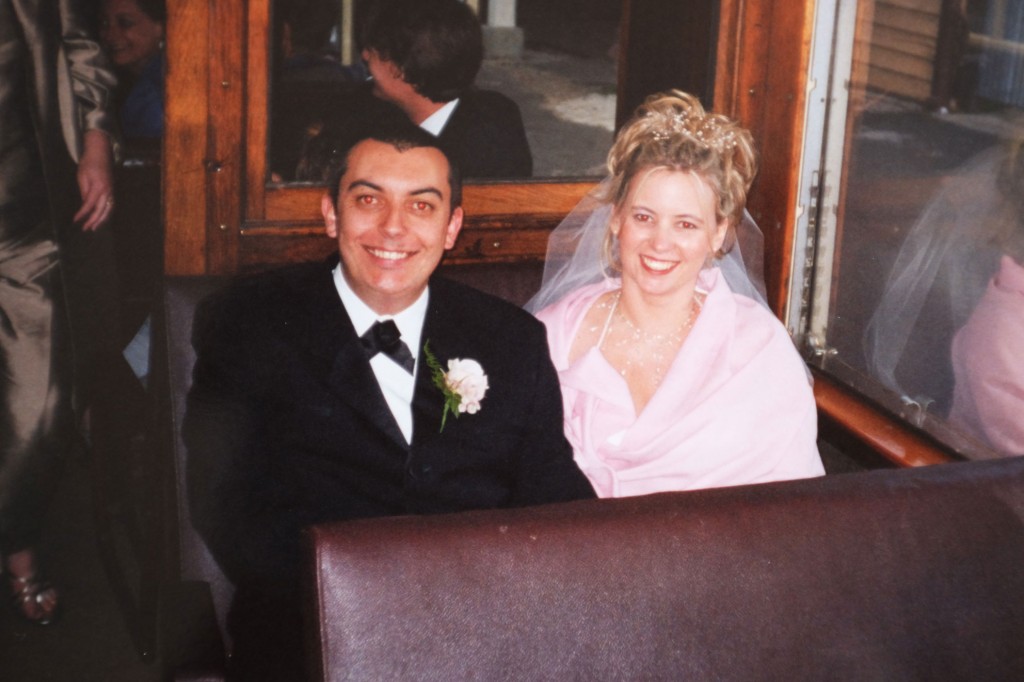 The reception was held at a gorgeous old home that sits on top of Marcus Hill, overlooking the coast….Suma Park.
We enjoyed every minute, and hope that our guests also enjoyed the day as much as we did….I know some people still talk about how much fun they had…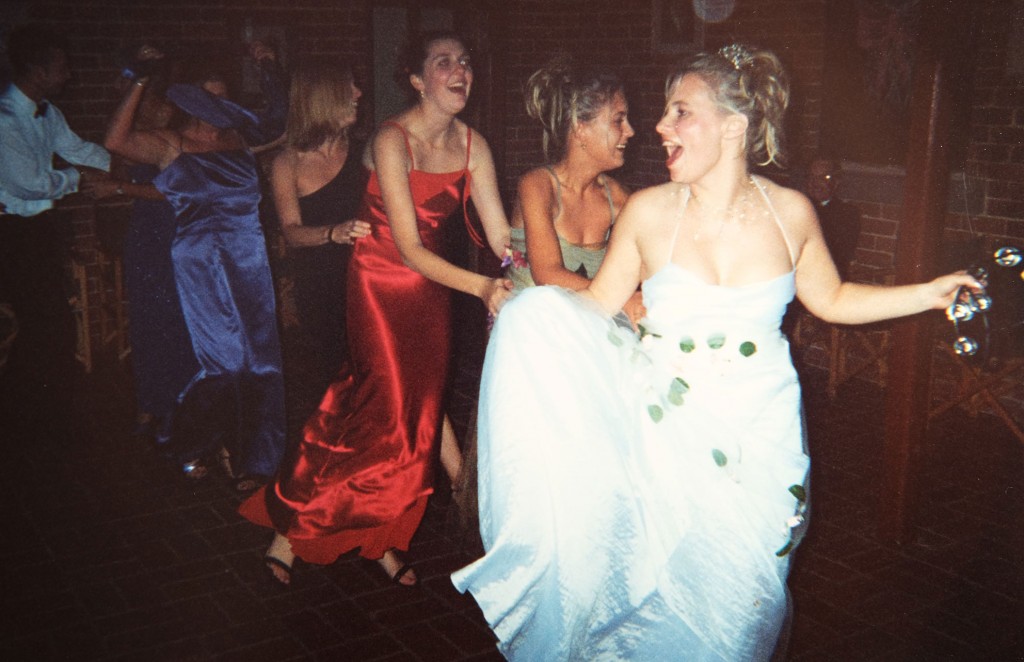 We even had a haka performed during the celebrations…
Its hard to believe its been twelve years!
And the good news we have survived some pretty tough times, and shared some experiences no-one should have to go through….and come out the other side still as a team…
We still second guess what the other will say…
I will often go to ring Jas, to find that he is already ringing me…
If we are out somewhere, and we wander off separately…we can always seem to be able to find each other…its like having an invisible connection…a sixth sense.
And how do we celebrate our anniversary….at a brass band rehearsal and concert…nothing has changed there…
Happy Anniversary my love….here's to an even better and brighter future, full of life, love and laughter!!