Like the belt bag I featured last week, the idea of a jumpsuit can bring to mind images of a 70s skin tight disco outfit.
But this fashion item has now actually re-emerged, and I have discovered that a jumpsuit can not only look great but is also comfy to wear.
So what exactly is a jumpsuit…the official definition is a top and bottom that is all in one piece…a onsie that you wear outside the house!
It was designed by Florentine Thayat back in 1919, and it quickly became popular with skydivers and aviators.
However, probably the earliest fashion appearance of the jumpsuit was when Elvis wore them.
Nowadays, they are something you would find in most fashionistas wardrobes…but not for the men anymore!
Sorry guys!
Like many pieces of clothing, the jumpsuit can come in many different styles, materials etc…they can be long sleeve, sleeveless…wide leg or skinny…and so on.
And you can find them in on trend retail shops through to vintage shops.
I actually own three now…this one was my first one…a 1960s vintage wide leg jumpsuit…love this bright print…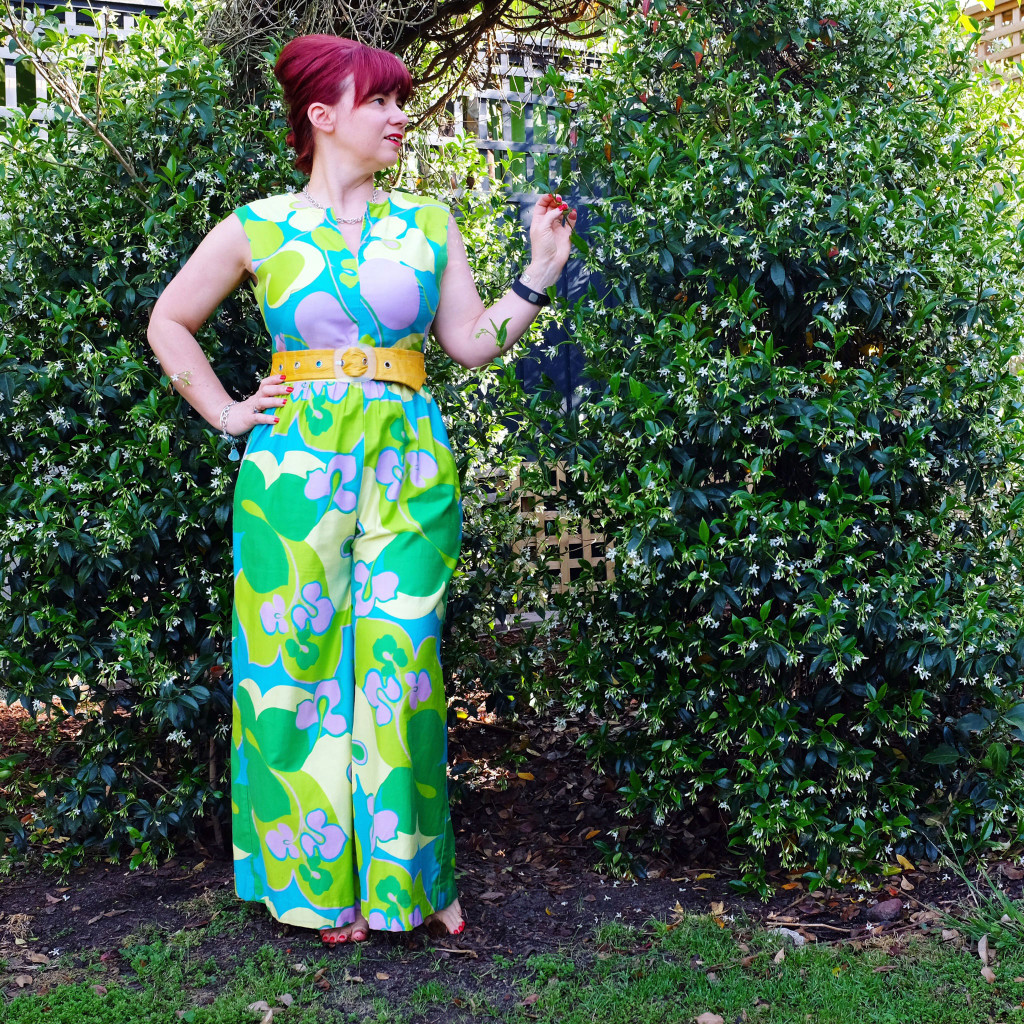 Then I got this one…also vintage, I am guessing maybe the late 70s/early 80s…I have added a cropped T-shirt underneath as an extra layer for work…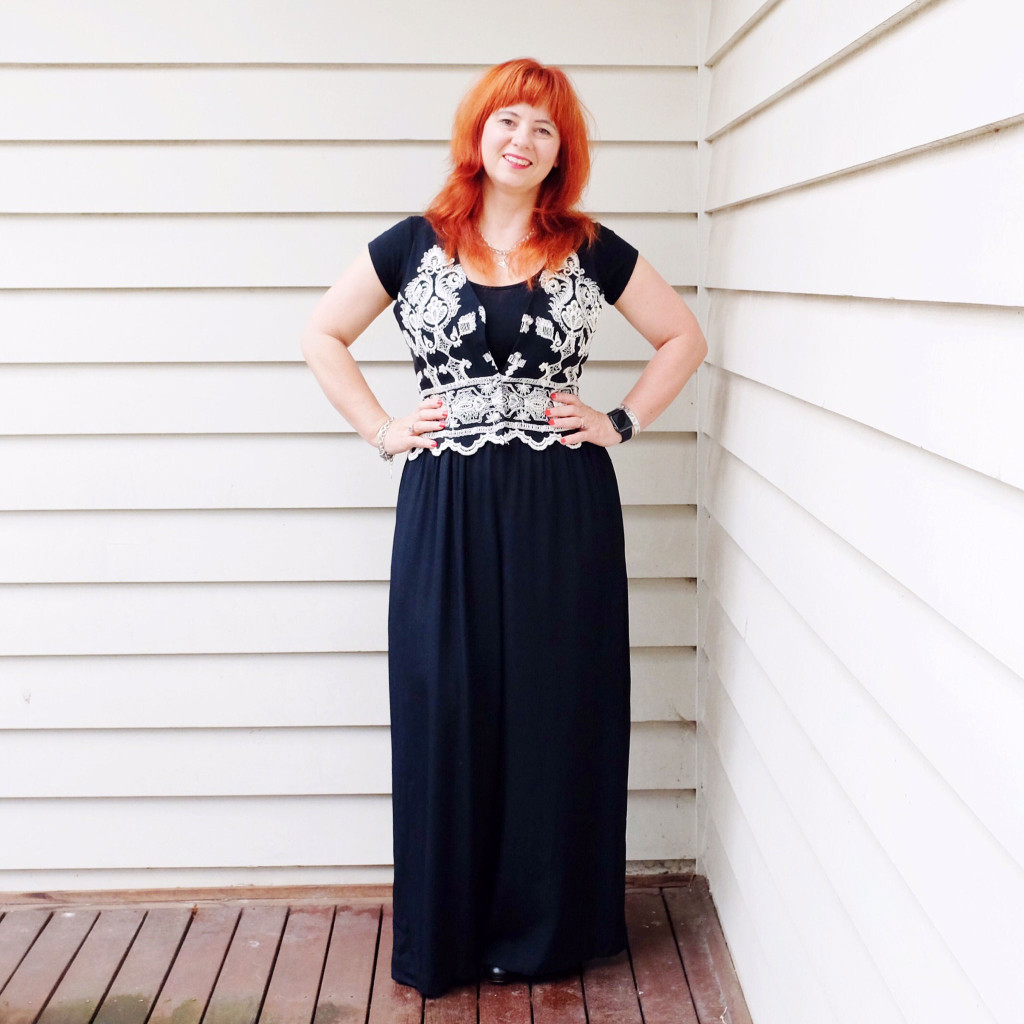 Lastly, I found this cheap and cheerful black jumpsuit that I picked up for $5 at an op shop…added a belt bag and high heels, and voila, a perfect outfight for a night out…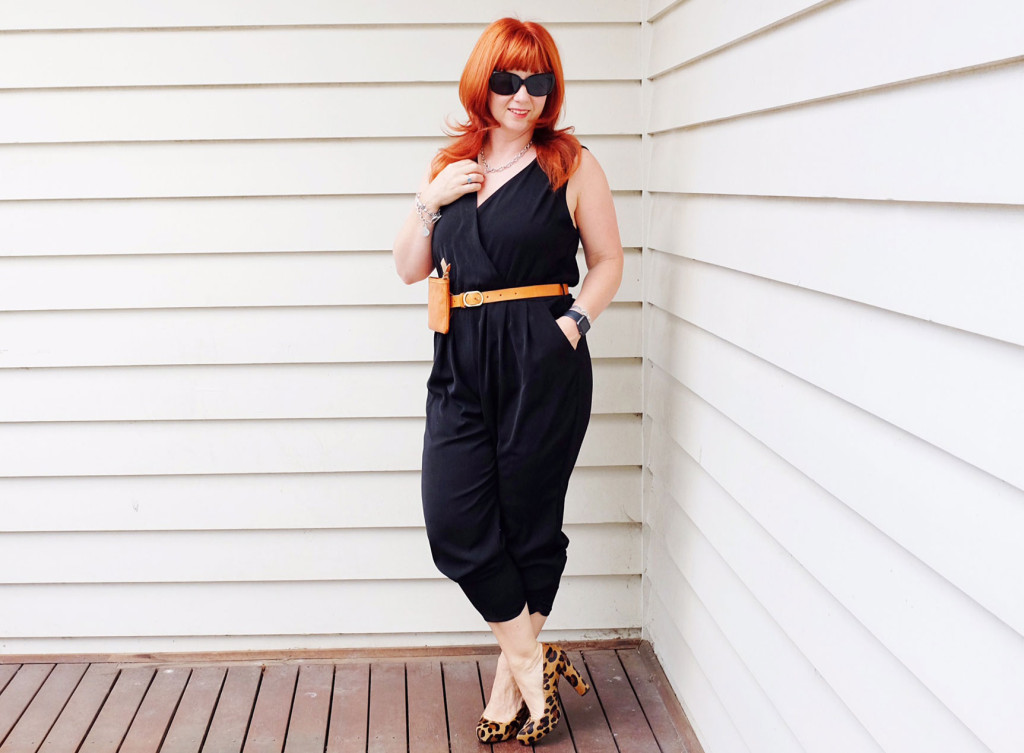 The trick with jumpsuits is that they aren't all designed the same…you really need to try them on to make sure they fit properly.
As you can see I have three jumpsuits from three different eras, with three different looks and fits.
Jumpsuits shouldn't be too tight, or too loose…and if you're short like me, then length is a factor you have to consider!
An important tip when buying a jumpsuit is to make sure you do a "sit" test when you try a jumpsuit on…you need to be able to be comfortable.
And there is the bathroom factor…you need to make sure you can easily get out of it otherwise you will have to have someone partly undress you so you can go to the toilet!
Look for front or side closings, or straps that can be easily slipped off your shoulders.
But don't let all that put you off…a jumpsuit is great to wear, and you can dress it up for a formal event or wear casually.
You can also wear them transeasonally too…just add layers such as a jacket or cardi for the cooler months!
So be brave and try a few jumpsuits on like I did…and not just modern ones, try some vintage ones too as there are some fabulous ones to be found.
You may pleasantly surprised at how comfy yet stylish they can be!
Have you discovered the jumpsuit? What do you love about wearing one?