What a week that was…started it with a new hair colour, and tried out a few different looks…here is what I wore!
What I Wore…Monday 15th February – Sunday 21st February
Monday was my first day at work as a gingertop…got heaps of compliments so was feeling pretty good!
To set off my new hair colour, I wore a navy Country Road dress that I have had for years with a new pair of wedges from Spendless…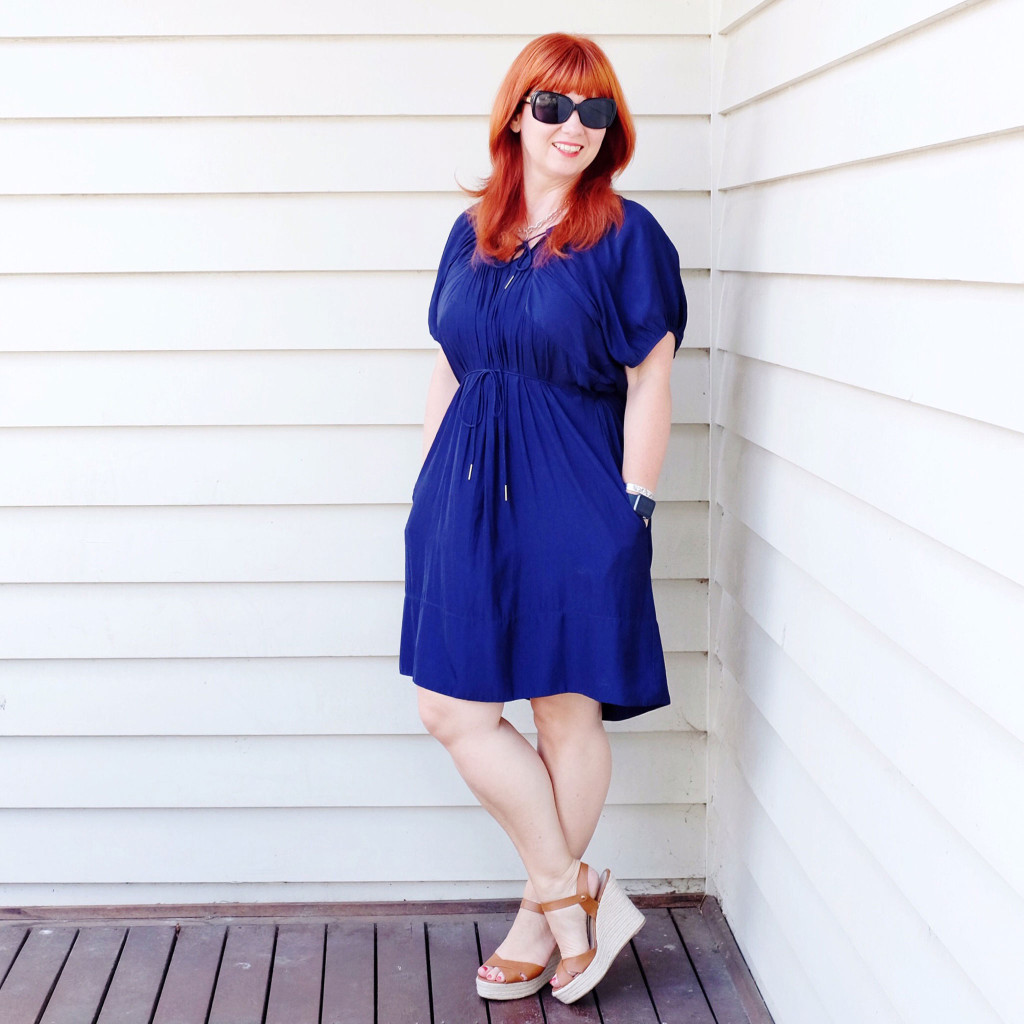 Tuesday was still a good hair day and I put together an outfit featuring some printed pants I found at a local op shop.
I rarely wear pants, unless they are vintage Palazzo or jeans, but I am liking these ones.
Worn with a black t-shirt, belt and high heels…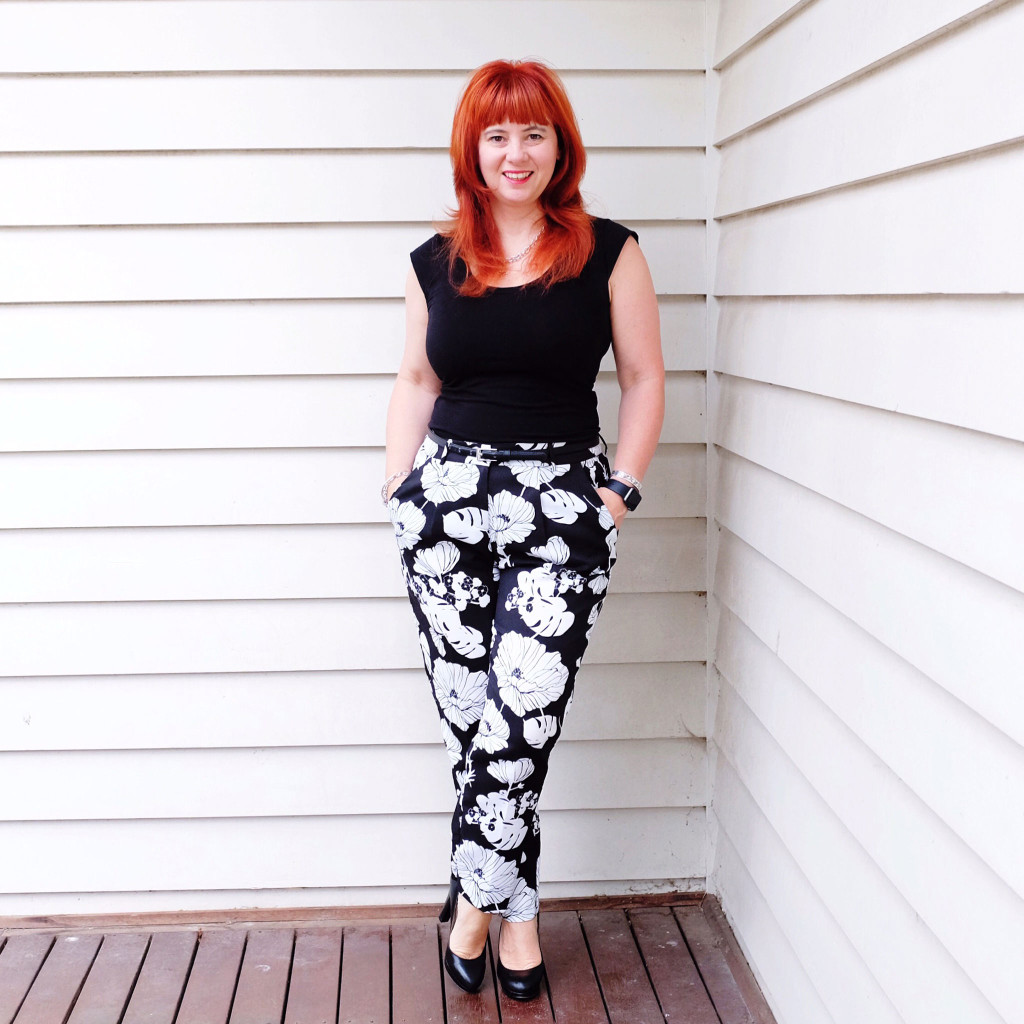 Wednesday, I wore a Dangerfield shift with a black cardigan, leggings and some fabulous lace up heels I got from Betts.
I am guessing I will be wearing them a lot during the cooler months!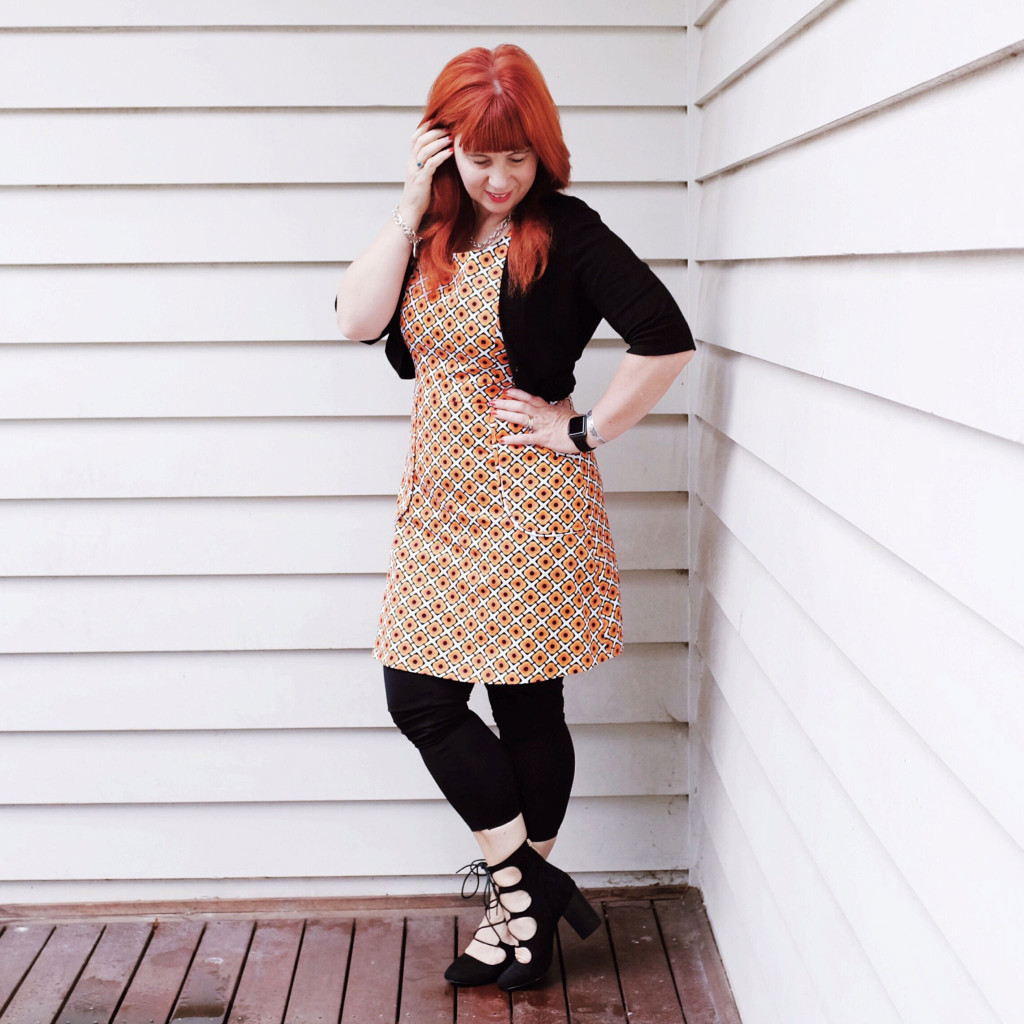 I had a few errands to run on Thursday before getting some work done at home.
Wore a Dannii Minogue for Target t-shirt with my favourite denim skirt and wedges that I rediscovered in my wardrobe!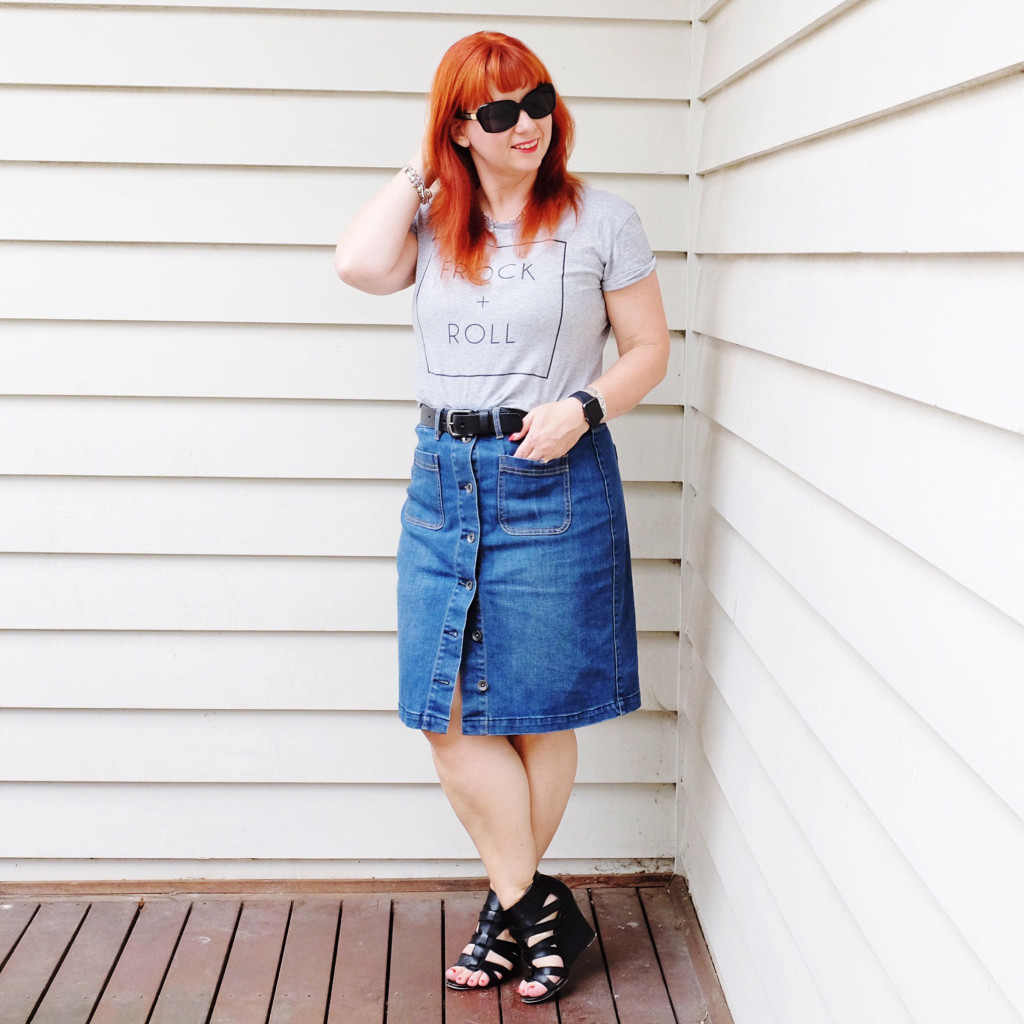 Friday was jumpsuit day!
I bought this vintage one ages ago, but hadn't had a chance to wear it yet.
I added a cropped black t-shirt underneath to add a little warmth as it is sleeveless…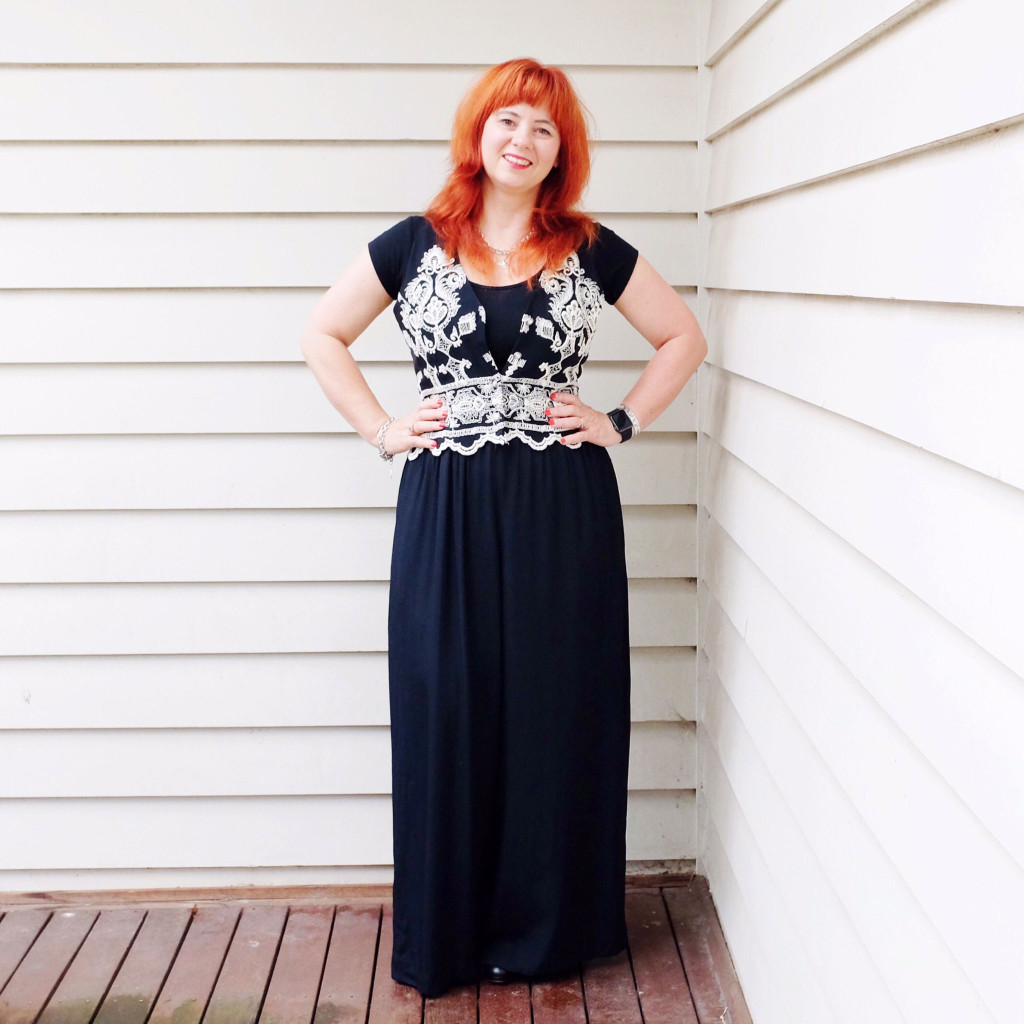 Saturday was a released day with fresh air and sunshine…once the clouds finally cleared!
I dressed accordingly in Target denim shorts and a retro t-shirt I picked up at a Sacred Heart op shop for just $1.
Bargain!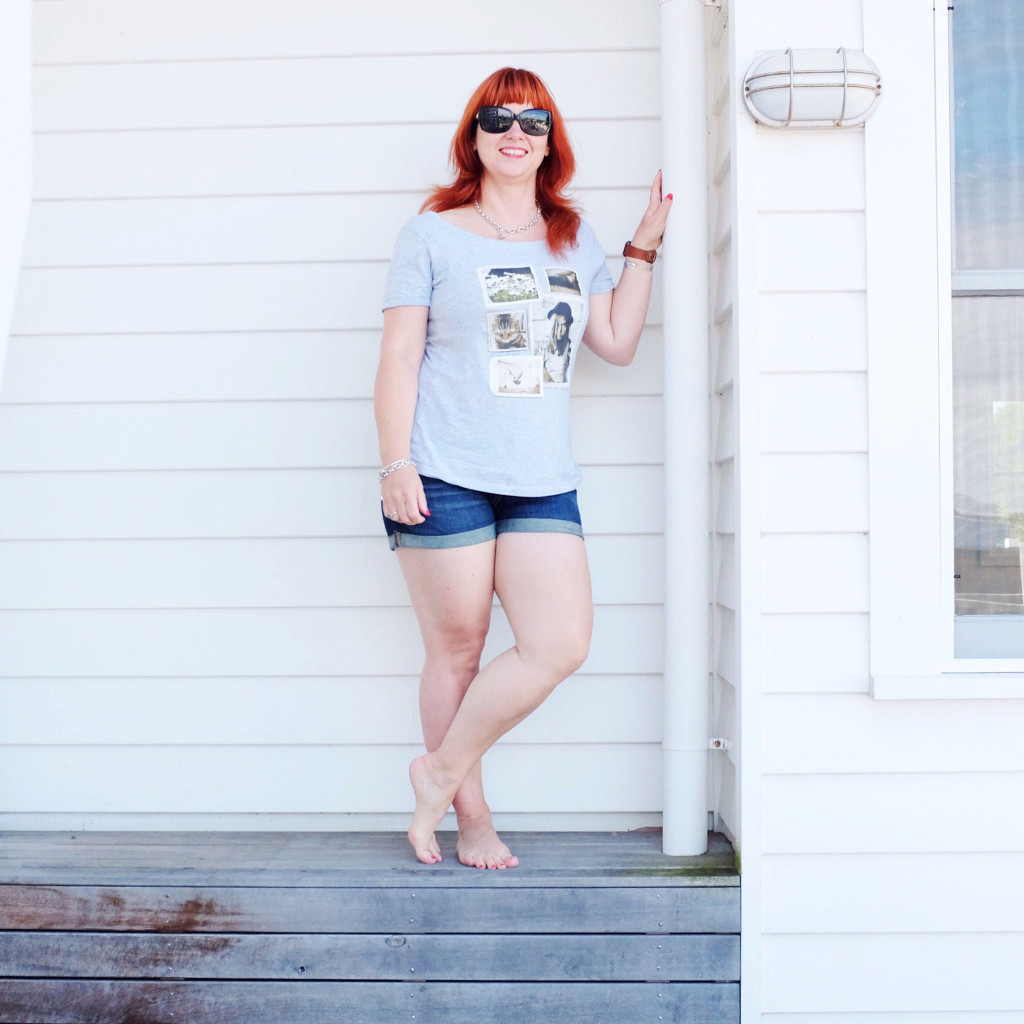 Sunday was one of those most perfect summer days….days that I wished we lived down the coast rather then the city.
I wore a vintage denim romper…something I never thought I would ever wear…and no shoes, because it was definitely a no shoes kind of day!
And this was the most liked outfit over on Instagram for the week…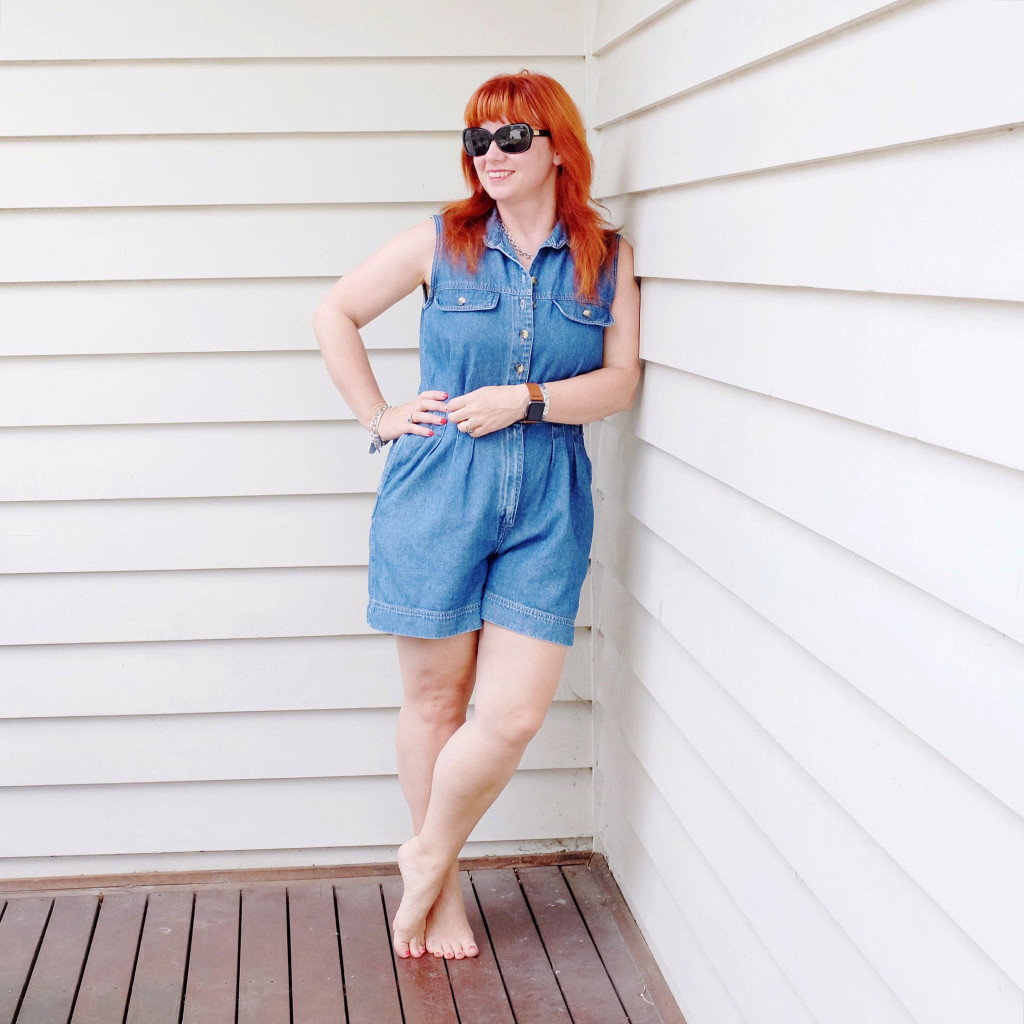 Please note: none of my outfits are sponsored or gifted.
What was your favourite outfit of this edition of What I Wore? Share in the comments below as I would love to know!