Please note: this is not a sponsored post! My opinions are, as always, totally my own!
Today's trend spotlight is on the belt bag…also known as a bum bag, waist bag or the dreadful sounding fanny pack.
I have probably caused you to shudder at the thought, but I am here to tell you there are belt bags out there which are not only very handy, but stylish as well.
The concept itself is brilliant…hands free yet everything within reach…but historically, the look left much to be desired!
But take this one for example…a leather belt bag from the Australian label, Surafina….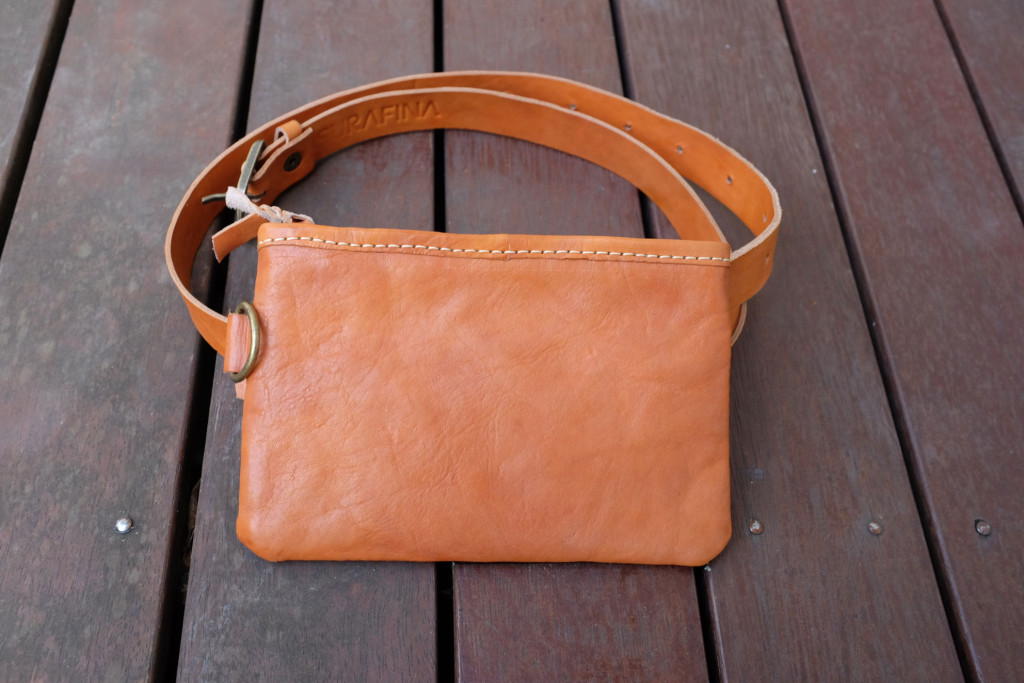 I first came across it on Instagram, and saw how great it looked so decided to get one and see if it would work for me and my style.
And I can report that, it does!
The beauty of this particular belt bag, is that it can actually be used two ways…around the waist as a belt, or as a clutch with a wrist strap…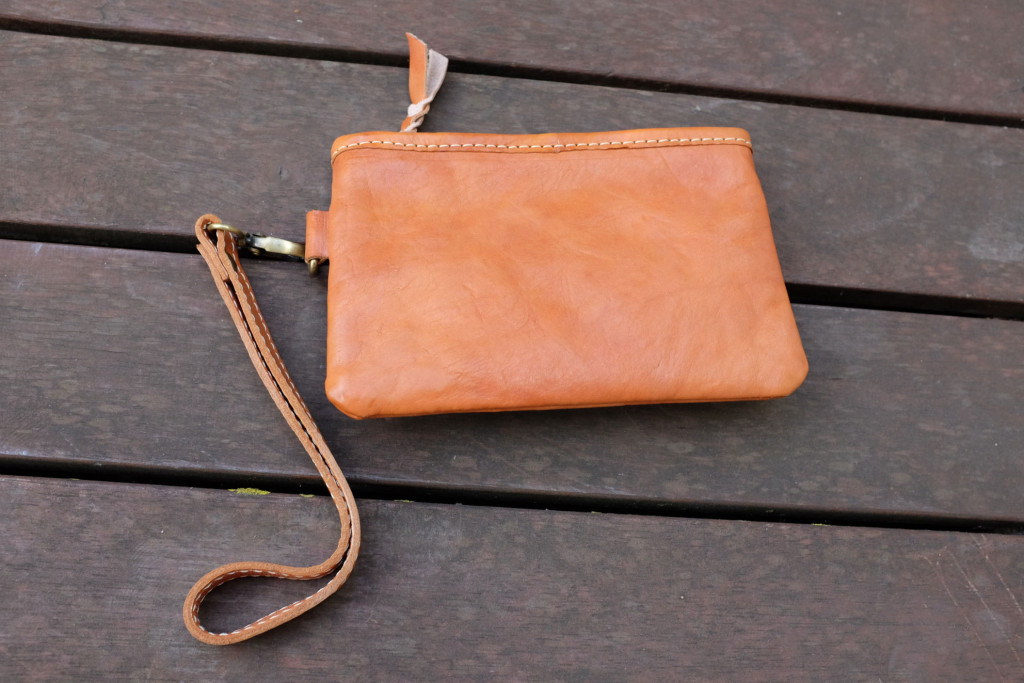 I particularly like this one as it has a zipped up pocket inside, something many others don't have…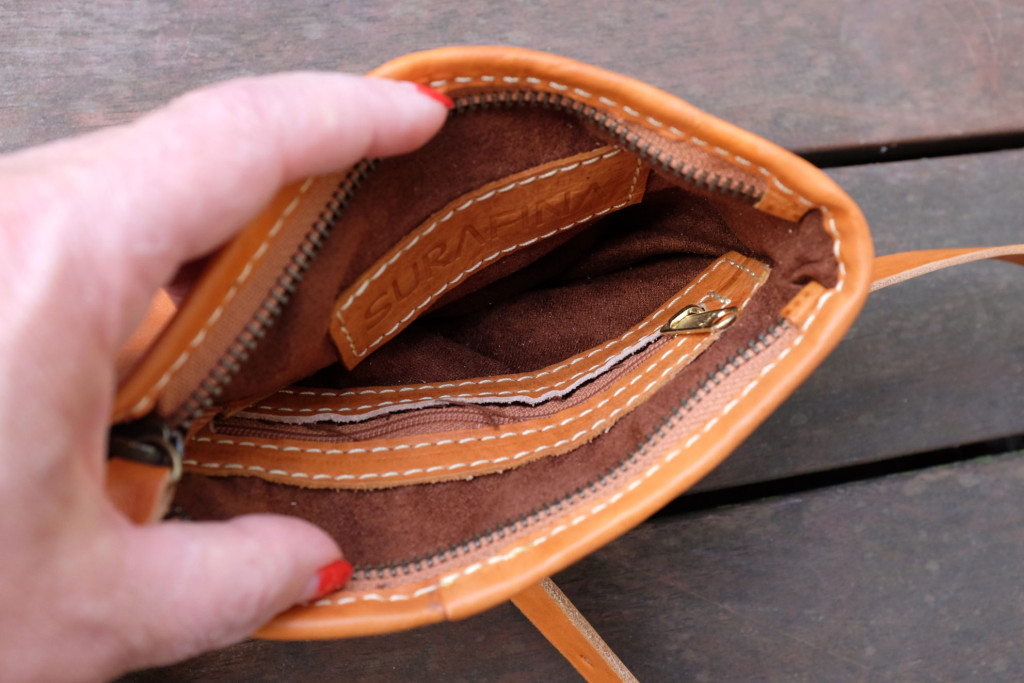 Anyway, how does it look to wear?
I have put together a couple of examples to see if I can convince you that this is actually a fashion item, not a throwback to the 90s.
You can wear it as a belt around a shift dress such as this…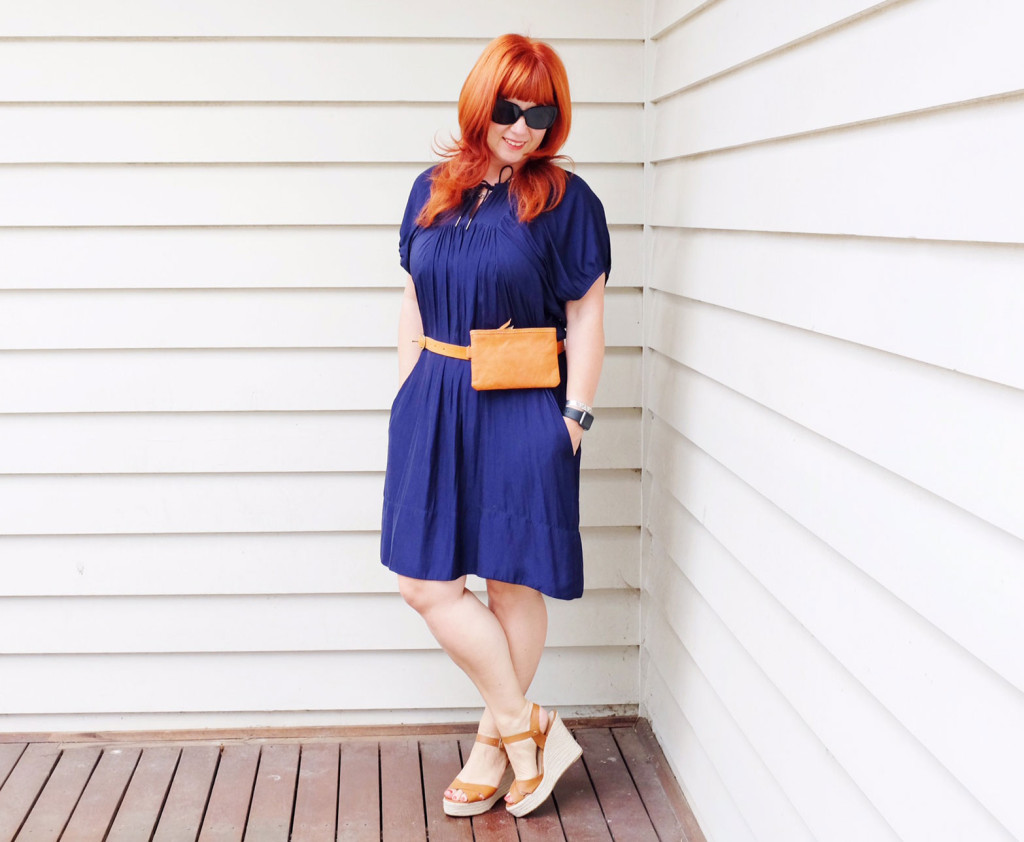 Or wear it with a jumpsuit…perfect for a night out…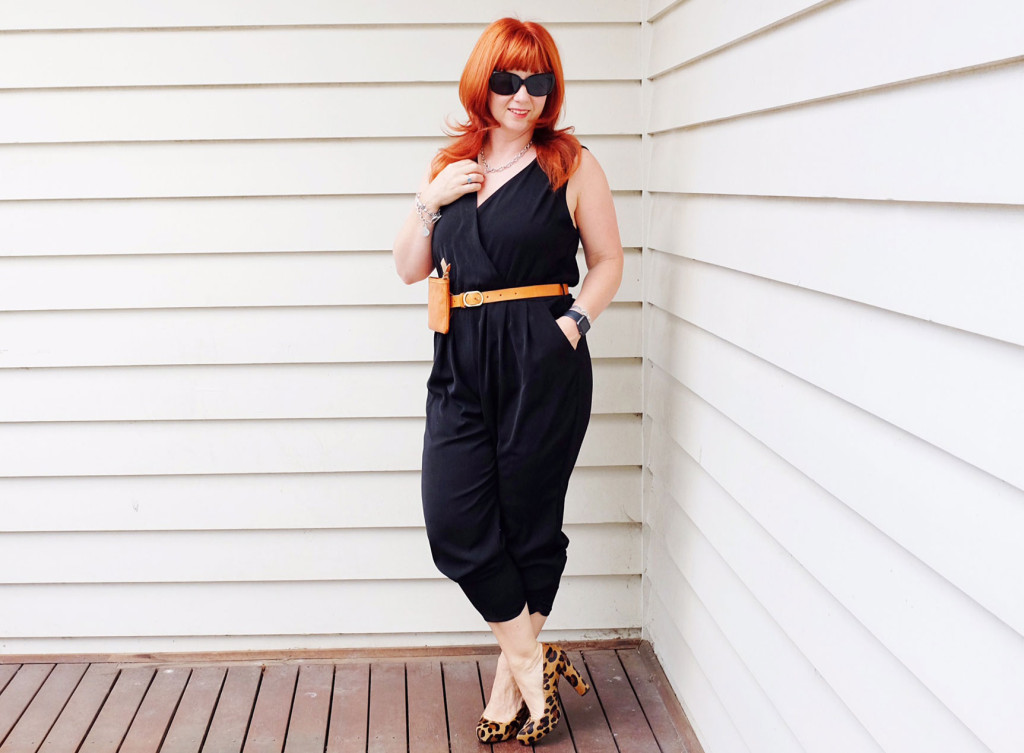 And it works for casual wear as well…like with this vintage denim romper…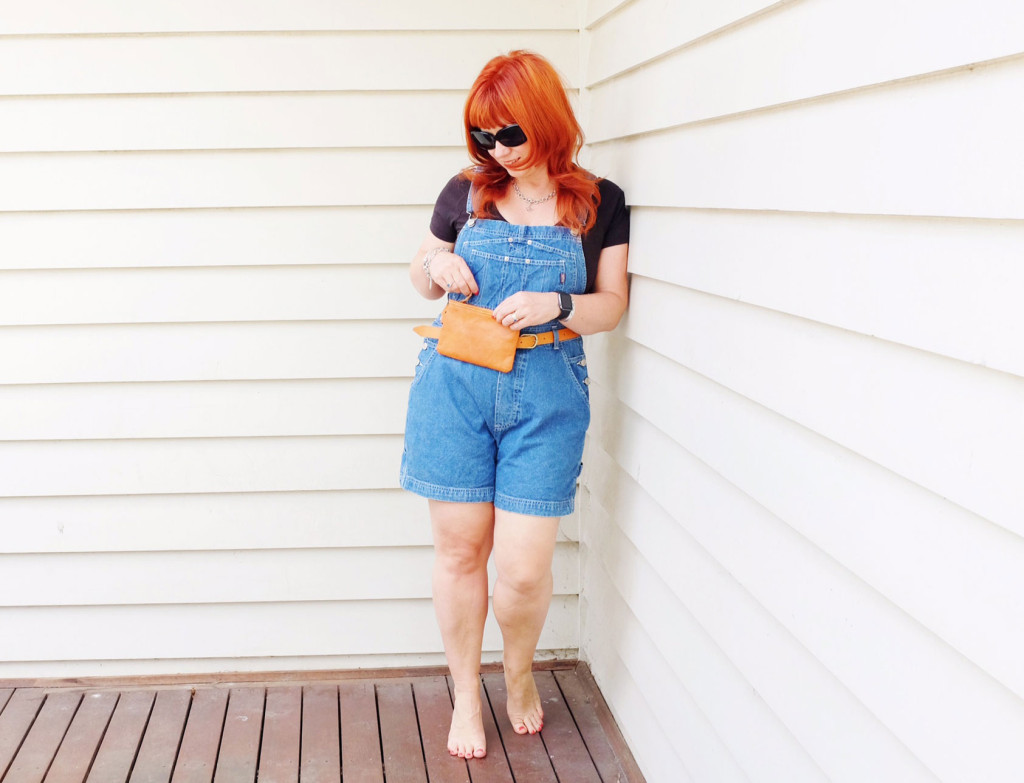 The trick with belt bags is to avoid the traditional daggy bum bag look..instead look for a slim design and one made in anything but polyester!
And make sure the belt is long enough to comfortable wear around your waist, or if you prefer, slung lower on your hips.
Granted, this trend won't work for everyone, but if you already wear belts, then this is definitely worth considering, especially when you only need to carry your essentials such as keys and phone with you!
The featured belt bag is called the Mureno Clutch with Belt and comes from Surafina…click here to find out more and how to purchase!
Please note: this is not a sponsored post! My opinions are, as always, totally my own!