What a week…started as a red head and finished ginger…and I am loving my new hair colour!
Here is what I wore…
What I Wore…Monday 8th February – Sunday 14th February
Started the week feeling really average…I won't lie, Monday was a real struggle.
I dressed for comfort in some Morrison wide pants I found at a local Salvos op shop, with a loose top from Mister Zimi.
Black wedges are from Wittner..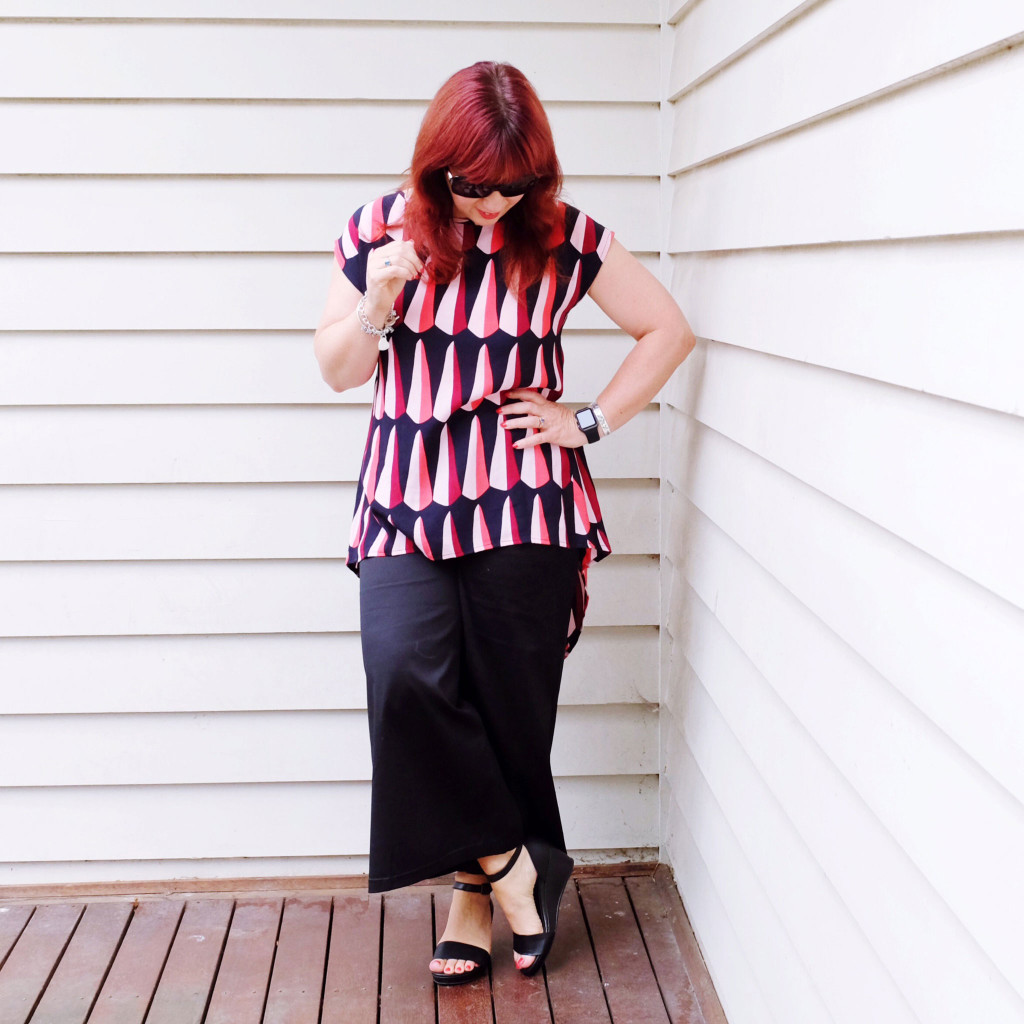 I was feeling a little better on Tuesday, thank goodness!
Decided to brighten up things with a dress I found at a local Vinnies op shop, with yellow high heels from Jo Mercer (last season)…love the pop of yellow…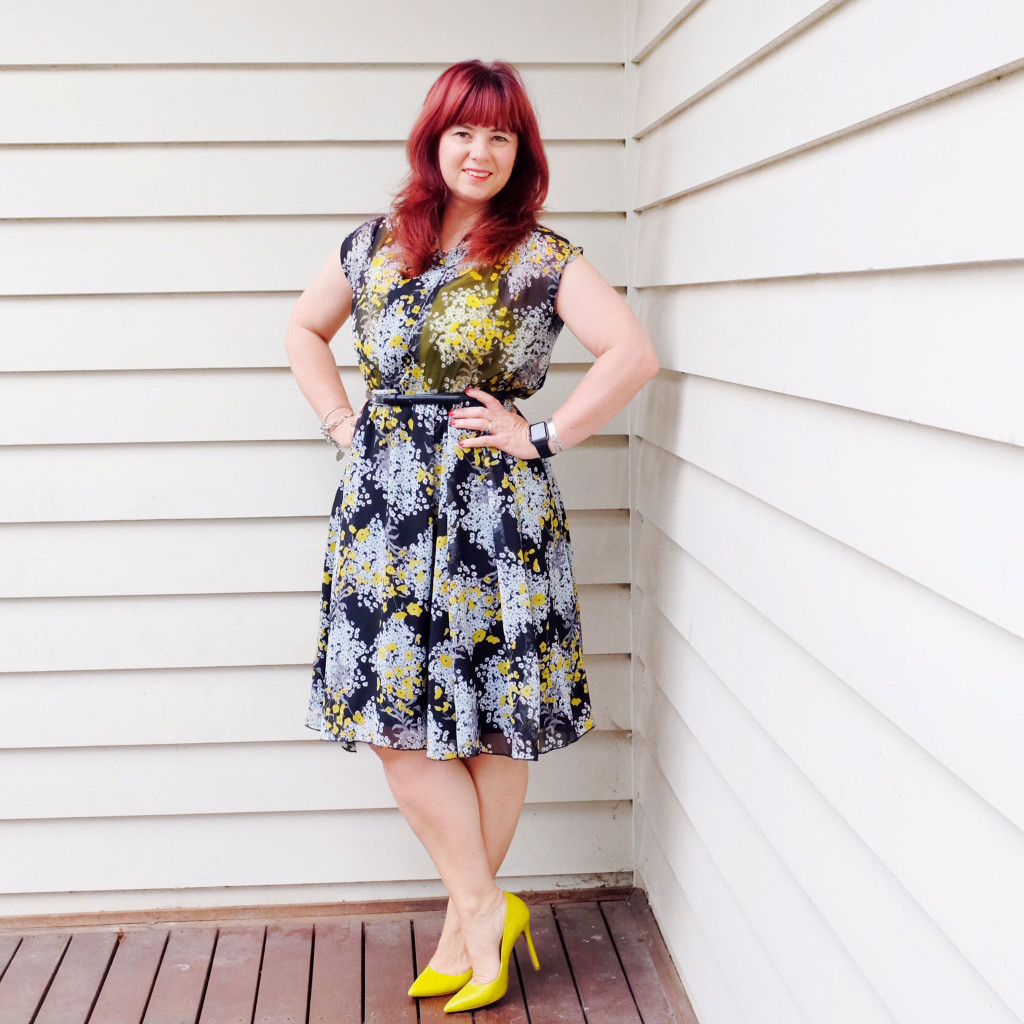 Wednesday consisted of yet another trip to the doctors, but all good…just working our way through various checkups and tests.
Wore a Laura Ashley dress that I have had for years and had forgotten about, with white Spendless heels.
This one was the most popular outfit for the week over on Instagram…might ave to wear it more often!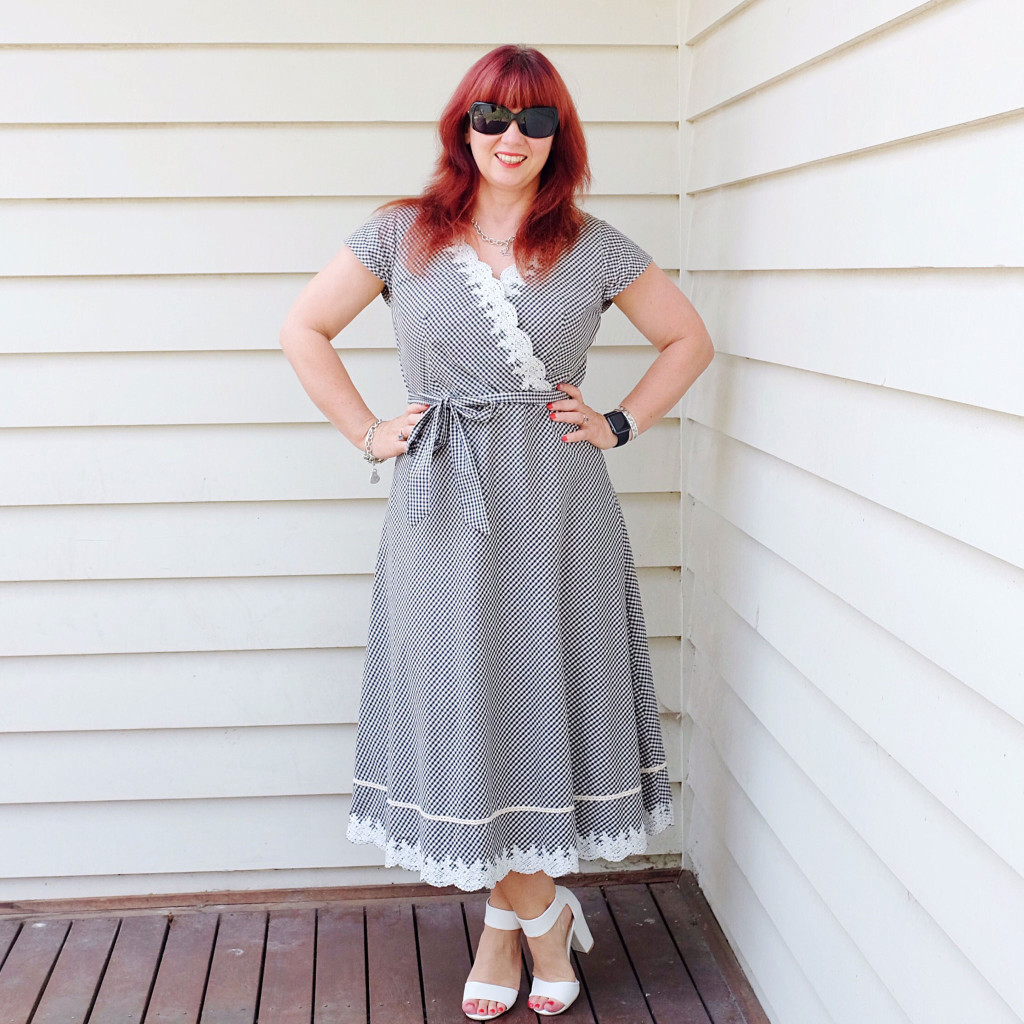 Thursday consisted of a quick trip out to do some errands, and then hours spent in front of the computer.
However, it was a gorgeous sunny day so wore a vintage skirt I found at OTC, with a cropped t-shirt and denim waistcoat.
And those white heels again…they are fast becoming my heels of choice during the warmer weather…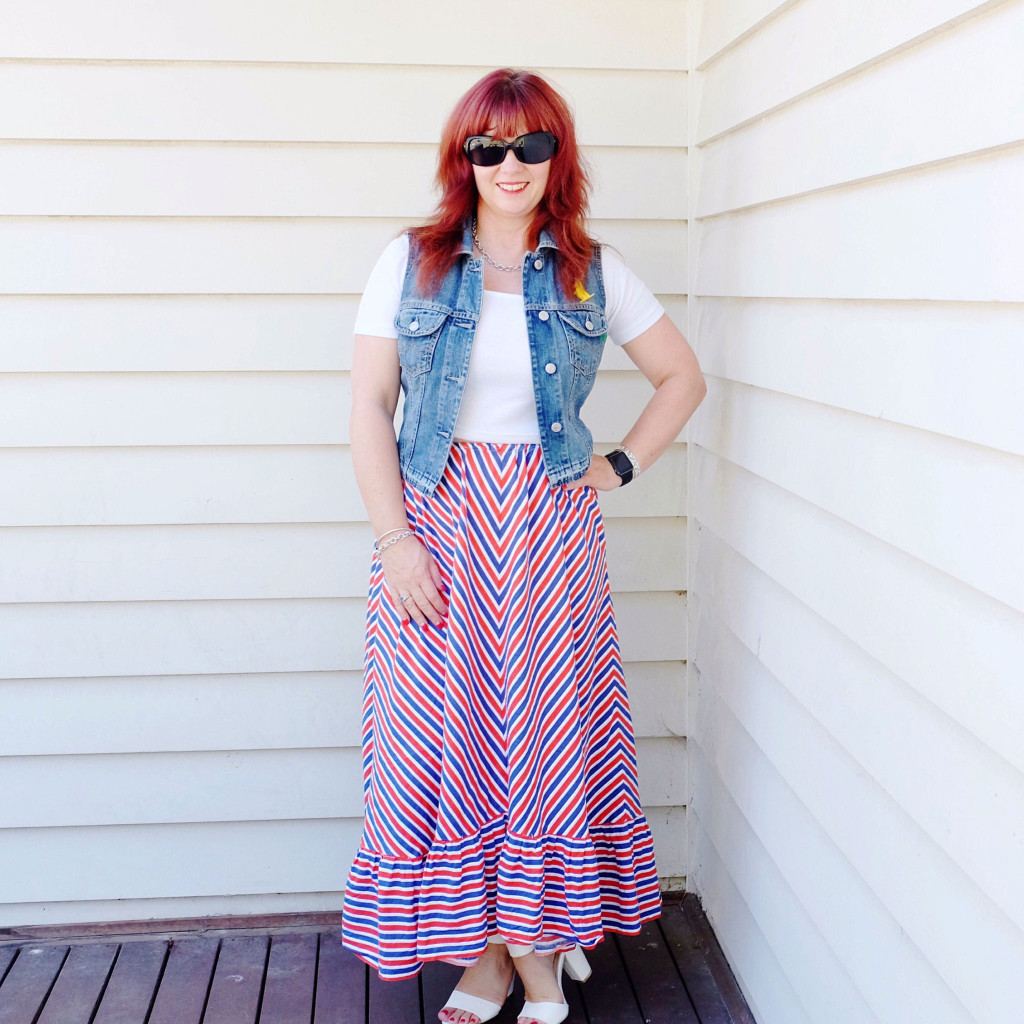 Friday, I went with my husband to a talk he did at a school about organ donation and his transplant story.
So I dressed accordingly…a Katies dress and those white heels.
I later added a black shirt dress over the top to create a different look…it even has pockets!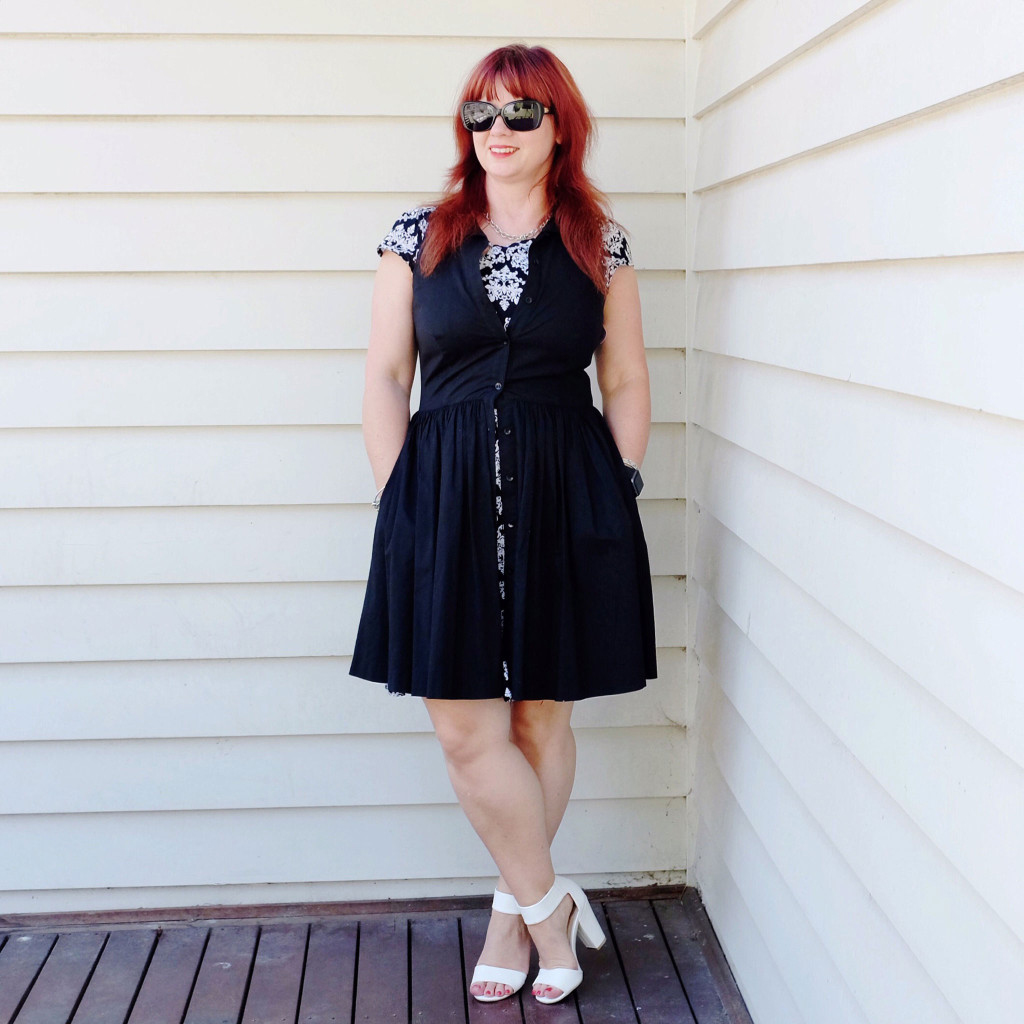 Saturday was the big hair appointment, which meant a trip down the highway to Geelong.
I actually had a couple of outfit changes, but this was the best one…a vintage dress that showed off my freshly done copper hair…
Love how I can have my hair done and do a spot of vintage shopping at the same place!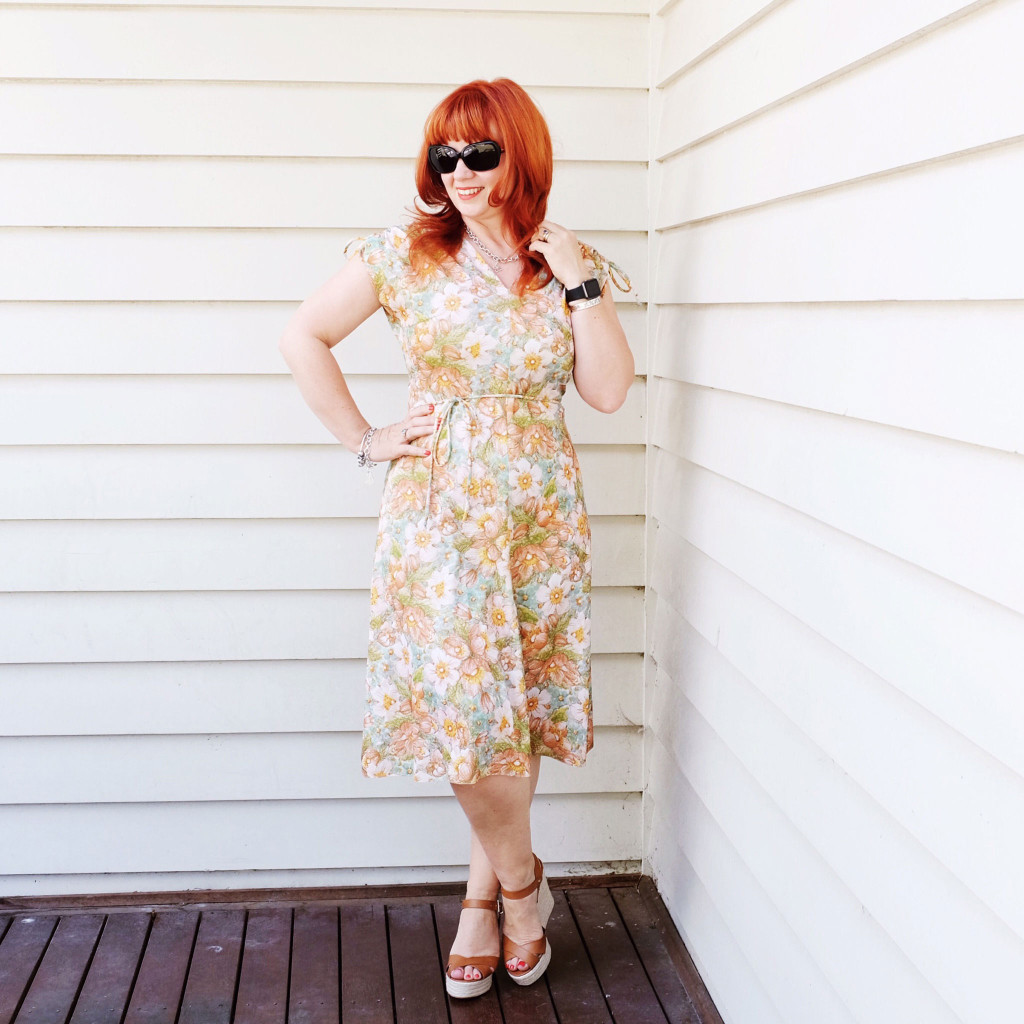 Sunday was Valentine's Day but we didn't do anything special…we did do a little retail shopping and then I had a nice long snooze!
Wore a skirt and shoes I found at a local Salvos op shop with a black t-shirt and belt…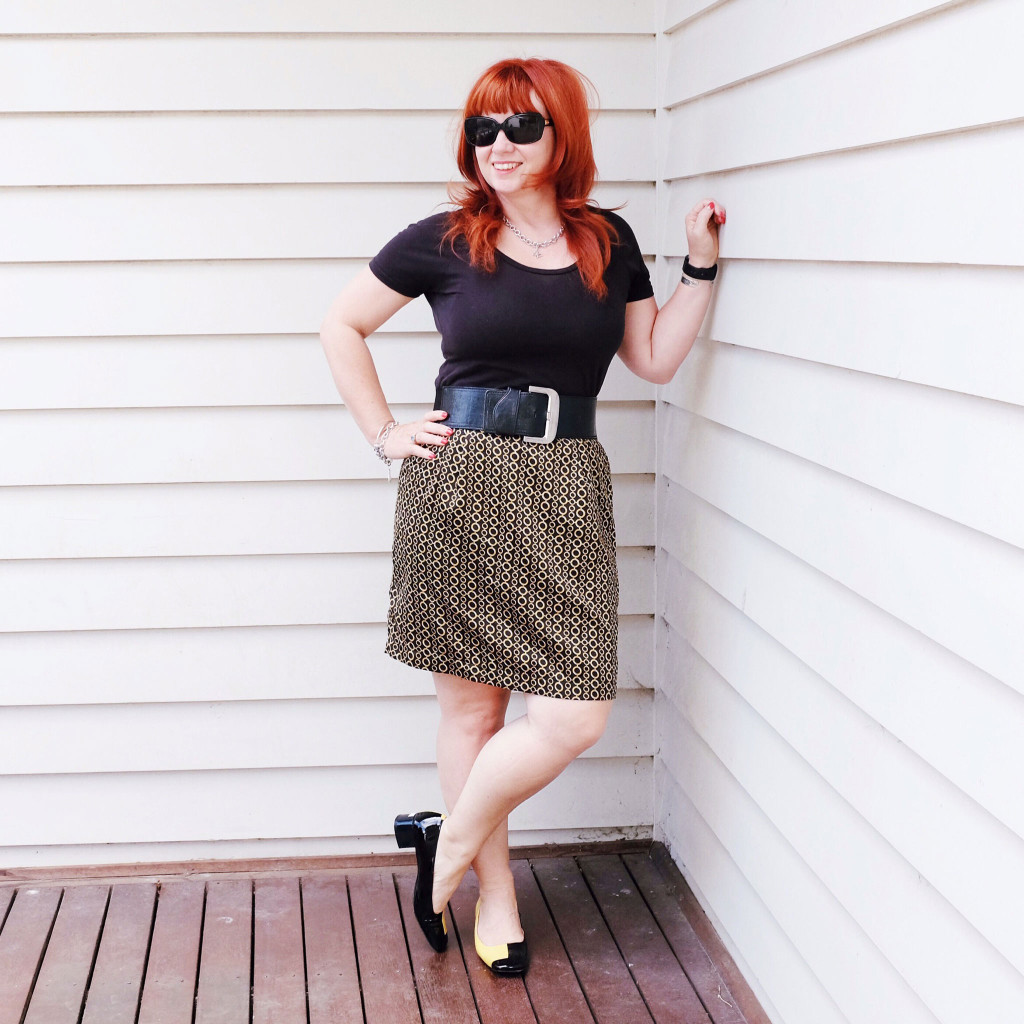 Please note: none of my outfits are sponsored or gifted.
What was your favourite outfit of this edition of What I Wore? Share in the comments below as I would love to know!