We have a Kris Kringle/Secret Santa at work every year…we are a small group which makes it easier to have some idea what to buy the person whose name you draw out from the hat!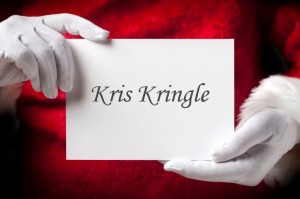 So I always find it interesting to see what I get….I think that it is a sort of an indication of what others think of you!
This year I received something very quirky…and I am actually not sure who it was who gave it to me!
Its a tiny hard back book…on ghosts! Its called "100 Ghosts – A Gallery of Harmless Haunts" by Doogie Horner.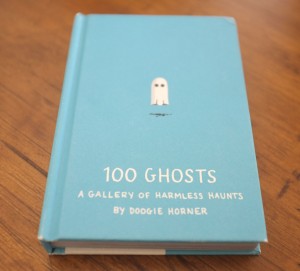 At first glance, I did wonder what it was about, but after reading through a few pages, it is actually quite humorous!
The author asks why are people afraid of ghosts…his rationale is that "ghosts are just dead people, and most people are nice"…and I must say, he does have a valid point!!
Sure, there is bound to be the usual crazies, but the author assures us that the majority of ghosts are most helpful, and if you come across a ghost, you are more likely to find him checking his iphone!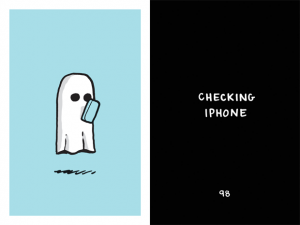 Source
As the title says, there are one hundred ghosts listed in the book….and some of them made me laugh out loud…in particular, the fake ghost, the lazy ghost, and the dead ghost….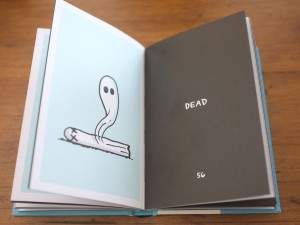 As you can see, it is definitely a bit left of centre, but if you are stuck for a present, it is suitable for children as well as adults!
So my Secret Santa got a couple of things perfectly right with my present….I do have a very quirky sense of humour and I love books!
And I wouldn't mind having a friendly ghost around the place…might come in handy!