Many of you may have seen the latest way to get your website reviewed…if you haven't, its called Peek by User Testing!
And surprisingly in this day and age…it is free to use!
You can even submit your site up to three times a month..yes…for free!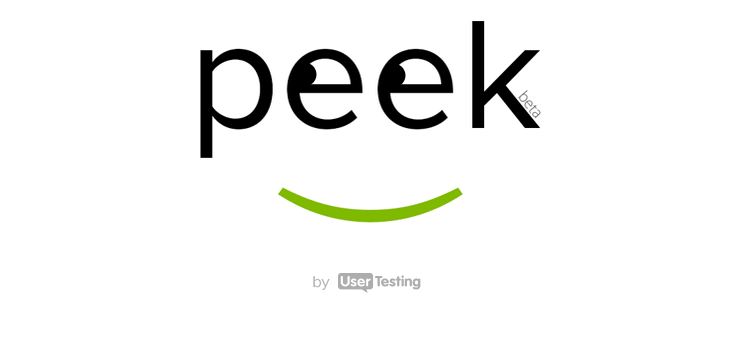 Peek provides usability testing…by real people….and is the result of an idea from one of the co-founders…who interestingly was a manager at Apple.com!
Basically you just go to the website, enter your URL, then your email address…and that's it!
In a few days, an email will land in your inbox with a link to your very own 5 minute "Peek" review of your website.
I am not sure who the testers are, but reports seem to say that they are spread over the UK and the US going only by the accents….but that is only a guess.
I must admit I was a little apprehensive when entering my website address…I have only been blogging a relatively few months…and I am a very, very small fish in a very enormous pond.
Would the reviewer "get" my site…would they feel welcome…would they like the decor?
But I decided to brave, and entered the details and it was done.
Then a couple of days later, my email arrived with the subject  "Your Peek Test is Ready"…and once again I was all nervous again!
Finally got the courage to press "play"….would you like to see it too?
Click here or on the image below to have a peek!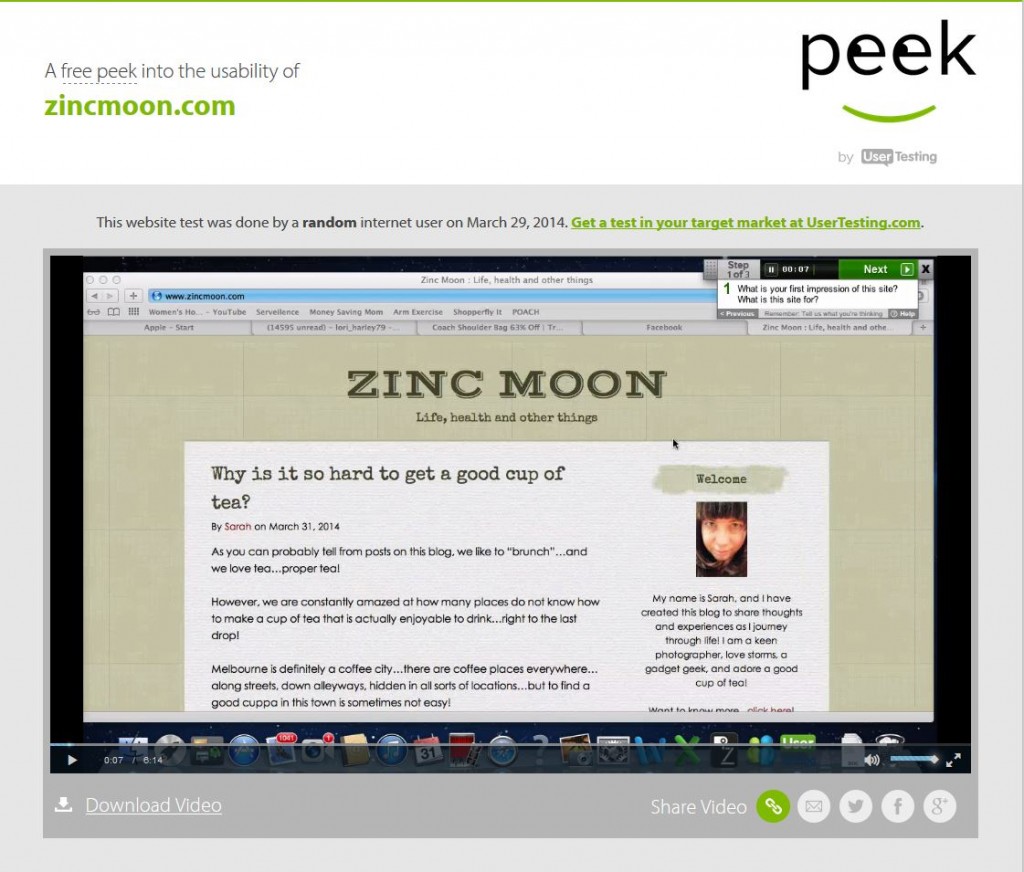 If you viewed my "Peek Test" you will understand that I was very happy..and very relieved! A random tester, with an American accent, loved my site!
She loved the layout, the info about me, the topics…and she loved the name Zinc Moon and how I came up with it!
Plus Zinc Moon would be a site that she would like to visit again!
After feeling a little downhearted at how things were going in terms of getting my blog "heard" in the big wide world, now I feel that if a totally random viewer can declare that they love it after only a few minutes on my blog, maybe I am doing ok!
I am not ashamed to admit that I crave positive feedback and reassurance when it comes to my blogging..this certainly has given me a little boost even though it is only one reviewer who was on my blog for a total of 5 minutes!
So thank you Peek…I am so glad you enjoyed your visit, and I look forward to inviting you in again in the future…and see what you think!
Have you used Peek…what did your reviewer say?
Please note: this is not a sponsored post – I decided to try Peek User Testing out of curiosity!