Even though I was born in the 70's, I am definately an 80's girl!
My ipod is full of 80s hits and very few current ones…they just don't seem to write songs like they used to!
So here's my  five favourite 80s songs…at this moment…I do tend to play songs to death, then rediscover new favourites….
And funnily enough, these probably weren't my favourites back in the 80's, however they do bring back memories…
So turn up the speakers, put your dancing shoes on, and enjoy….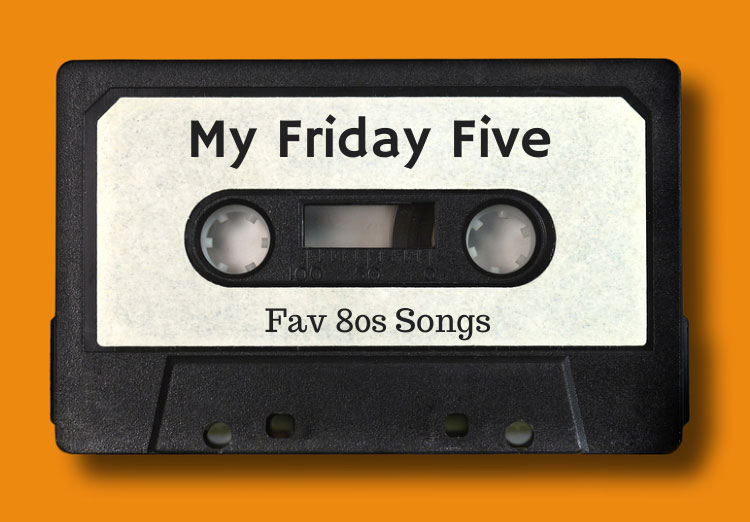 You're the Voice – John Farnham

This one has definitely made it up my playlist lately after I saw John Farnham perform live a few weeks ago.
"You're the Voice" was released in September, 1986 and I first saw Farnham perform in 1987 during his "Age of Reason" tour…and I have to say after seeing him again in 2014,  he has lost nothing over the years…
This song performed live, with thousands of people singing along…complete with bagpipes…is an amazing experience!
And just to prove how this song crosses all generations, check out this performance Coldplay for Sound Relief in Sydney…guessing there wasn't a single person in that crowd not singing along!
Tainted Love – Soft Cell
Soft Cell are an English synthpop duo who came to prominence in the early 1980s…and I think this was their only major hit!
Released in 1981, Soft Cell's "Tainted Love" was a No. 1 hit in 17 countries, including the United Kingdom! It also went on to set a Guinness World Record at the time for the longest consecutive stay (43 weeks) on the US Billboard top 100 Charts!
But unfortunately because Soft Cell didn't actually write this hit, they missed out on all the royalties…
Below is the clip that I remember which was done in 1991…
http://www.youtube.com/watch?v=yDT0yn9jk7M
Come Said the Boy – Mondo Rock
Mondo Rock were an Australian rock band formed in November 1976 by  Ross Wilson of Daddy Cool fame.
"Come Said the Boy" was released in December 1983, and was banned by many radio stations at the time because of the lyrics!
However, the notoriety didn't stop it from becoming Mondo Rock's most successful single…but it only made it to no 2 on the charts!
Apparently it was stopped going to no 1 by the song "Islands in the Stream' by Kenny Rodgers and Dolly Parton!
Summer of 69 – Bryan Adams
This song was as released in June 1985 and was the fourth single from the album "Reckless".
Its a song that just seems to represent summer, and memories of the days of being young and carefree…
It is still very popular around the world..and I know it will get me up dancing without fail!
Dirty Diana – Michael Jackson
This is one of my favourite Michale Jackson's songs…I just love the bass riff in it…can't help myself!
It was released in April, 1988 and was the fifth single from the album "Bad"….and for any musicians out there, it is in the key of G minor!
Not surprisingly, "Dirty Diana" was the album's fifth consecutive single to peak at number one on the US Billboards Hot 100!
http://www.youtube.com/watch?v=L3-f6_E0Lvo
Video Sources: Youtube/Information Sources: Wikipedia
Are you an 80's fan? Whats your favs?