June has been much more pleasant in terms of health issues compared to May, however I am not completely back to 100% yet.
A visit to a Neurologist on Friday has confirmed that its very unlikely that what causing my face pain and headaches is particularly nasty….ie cancer….but there is no clear reason why its happening. He feels it could be an ongoing migraine that is just not going away….
I was glad he was a nice guy, and I feel confident that he will get to the bottom of all this.
He even took us though the CT scan I had during my visit to emergency showed to give us comfort there was nothing nasty there…who knew we had so many sinuses in our heads!
So the next step is to have an MRI which is booked in for next Wednesday…oh joy….plus a strong dose of anti inflammatory meds for 7 days…hopefully that will stop it all in its tracks!
However, it's now time for Taking Stock for this month….this is me, at this point in time!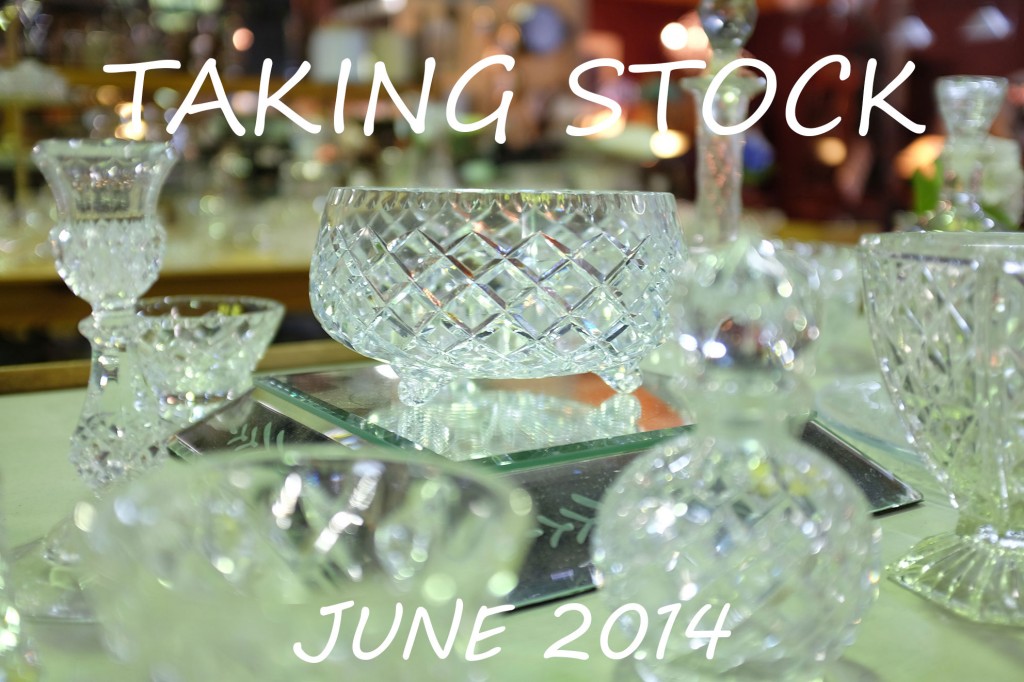 Please note that I have made a few changes to the list this month….just because I can!
Making : time to relax….or at least trying to. I can't seem to actually sit still and do nothing….
Cooking : nothing…yet…am going to attempt something soon as we now own a very fancy food processor!
Drinking : a warming Chai at Storm in a Teacup…perfect on these cold days!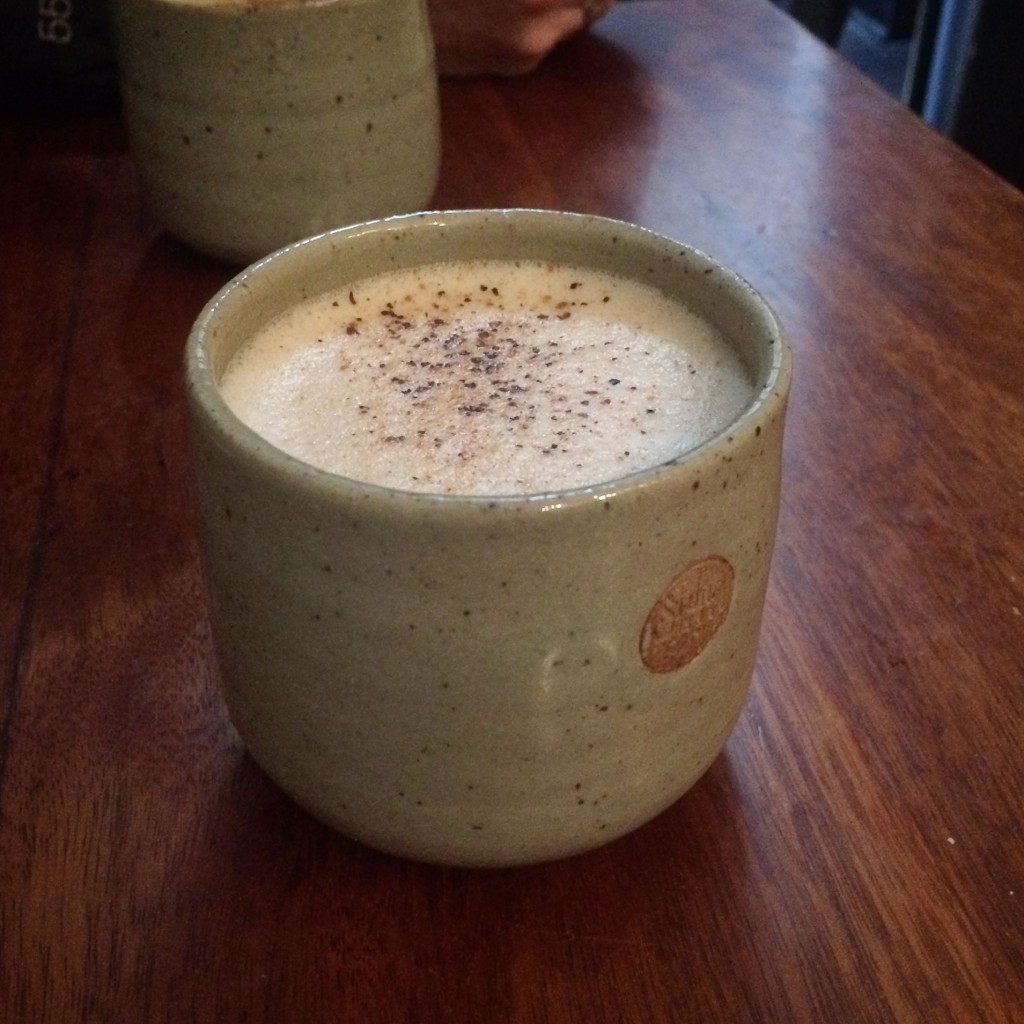 Reading: The Silkworm…latest book from Robert Galbraith aka JK Rowling!
Wanting: that 50mm lense….probably don't need but so want….
Looking: spiffy…or so I was told the other day….will take that as a compliment!
Playing: with my brand new igadgets….it was like my birthday…a new iphone and a new ipad in one day!
Deciding: to use my new iphone's camera more
Wishing: the weeds in our garden wouldn't quickly….can't keep up!
Enjoying: the thrill of new vintage finds….yep…a little addicted right now!
Waiting: for a pile of new magazines that I have ordered to arrive!
Liking: our new very bright LED lights in our house….we can see now! Such a difference!
Wondering: if I will ever be satisfied with the cases for my igadgets….just can't seem to find the right ones…how did I get so fussy?
Loving: my shiny nails done with Bio Sculpture!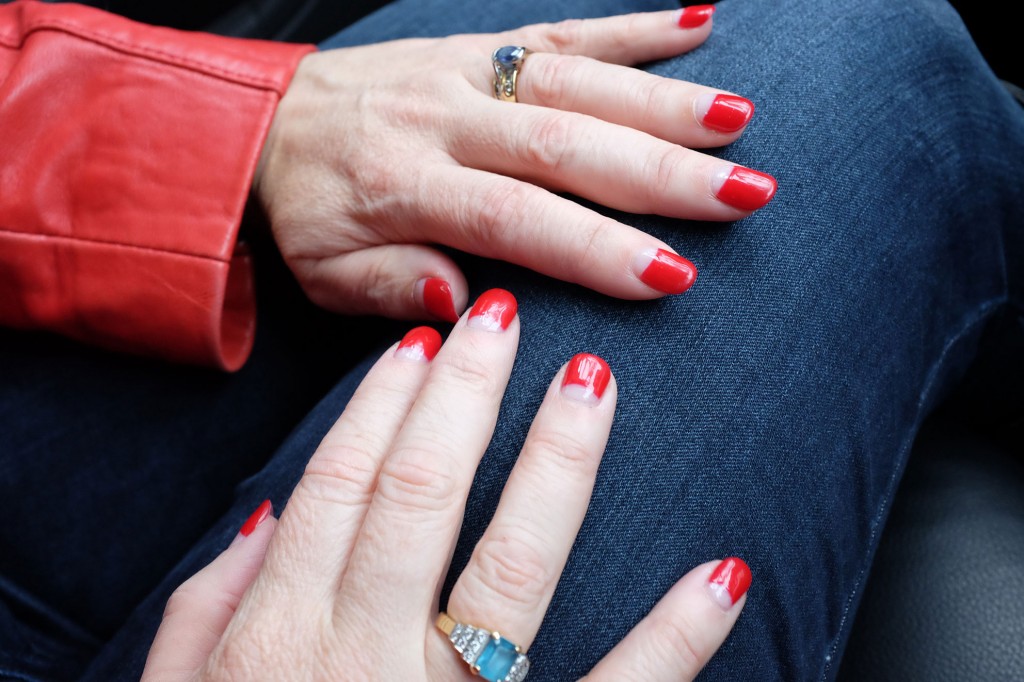 Pondering: whether it is worth the expense…and hassle….of getting my nails done every three weeks….it is rather expensive to look this good!
Considering: doing the Beautiful Mess Blog Life Course….loved doing the Blog with Pip one a few months ago!
Watching: Soccer…football…not through choice….I have a sport addicted husband!

Hoping: that the MRI next week will show what is causing my headaches and face pain…
Marvelling: at how quickly the two years since my husband had his liver transplant has gone, and how well he is now!
Needing: more stockings to get through winter.…
Smelling: the gorgeous perfume of the Daphne that is now flowering outside my window…divine!
Wearing: a pair of boots that I have had for years…I am very happy as I haven't been able to wear them because of putting on weight! Now I am back on the thinner side, I can wear them again…bonus!! I knew I kept them for some reason!
Thinking: I probably should stop finding all these wonderful shops for a little while….my credit card is suffering….but its so much fun!
Admiring: those with natural style and who don't care what others think!
Sorting: through my wardrobe…having a big clean out as many things are now too big for me!
Buying: a very funky long leather coat from Lost and Found Market!
Getting: nervous about the decision to appear as a model in the Melbourne Craft Show…stay tuned for that one!
Bookmarking: any useful information about Blogging…I am like a sponge soaking everything up!
Disliking: people who think they are so much better then everyone else, and just use people to get what they want…sad, very sad…
Opening: a very much anticipated parcel from Hamburg, Germany…will reveal all very soon!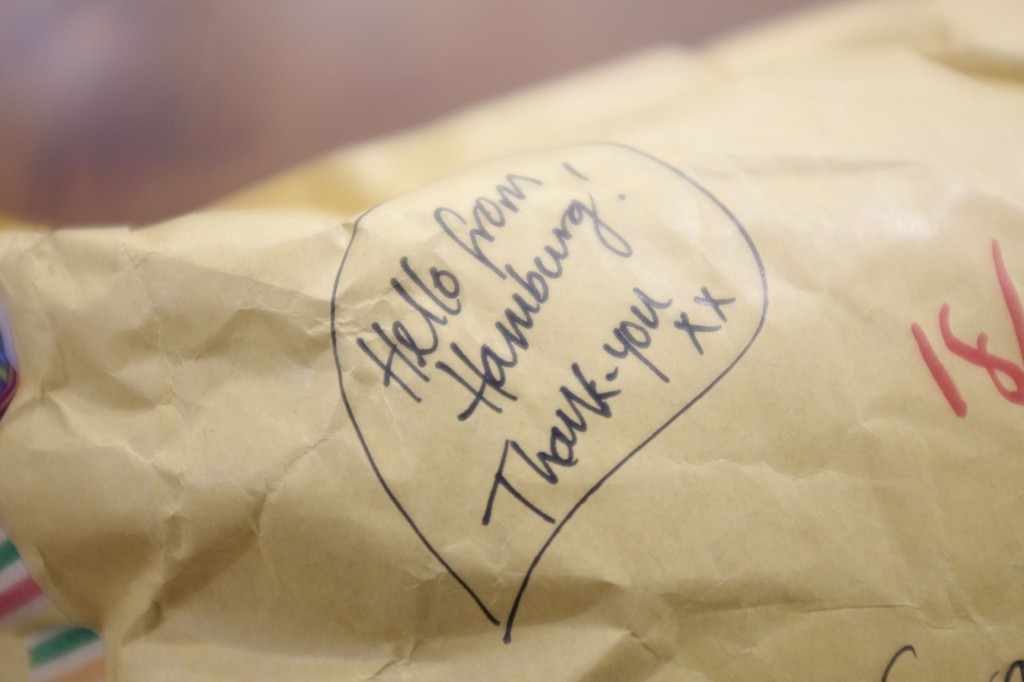 Giggling: at our youngest furkid…I am sure she has a sense of humour and likes to make us laugh! This was her view on life the other day…everything looks better upside down!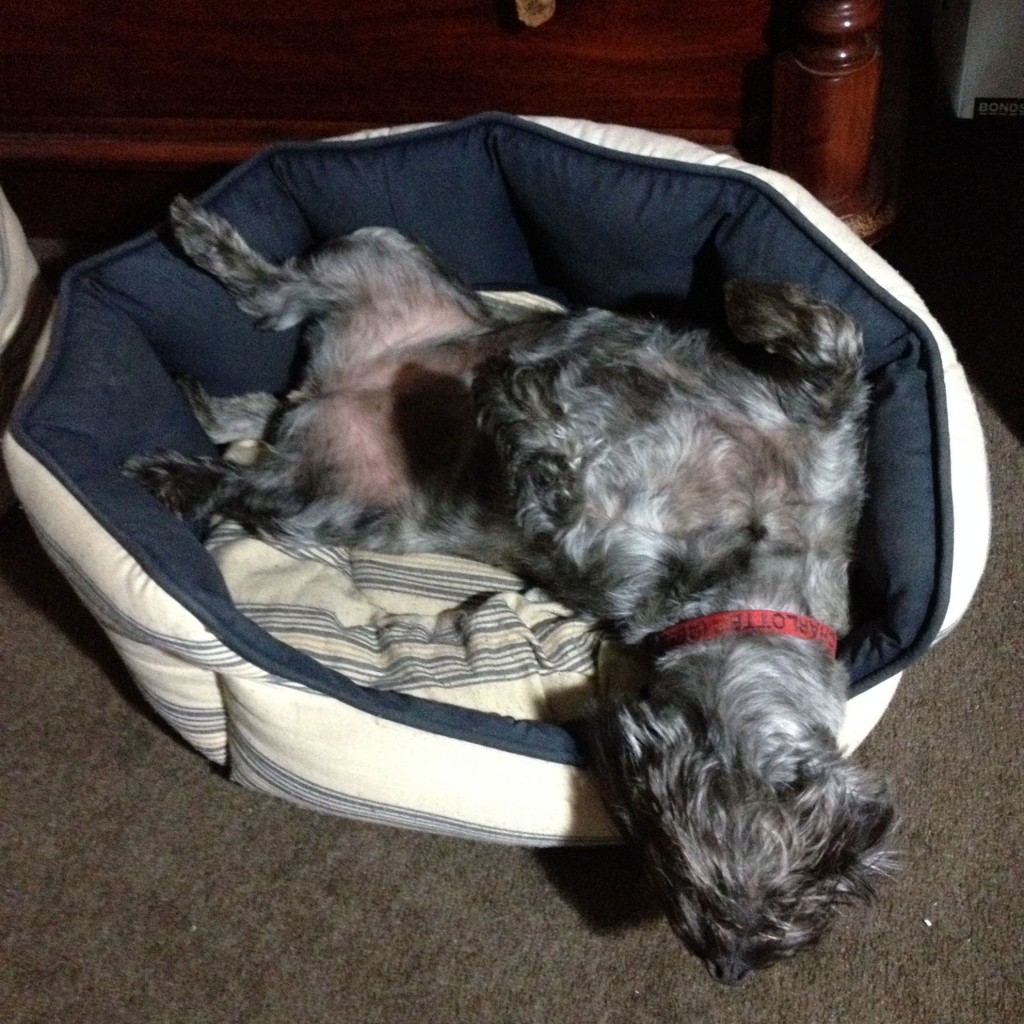 Feeling: lucky….won a competition for the first time ever…and got a gorgeous bag as a prize! Will share soon….
Hearing: music from The Phantom of the Opera…went and saw a local production and it was AMAZING…a professional performance! The cast were all fantastic…so much talent! I don't particularly like this musical, but I absolutely loved this!
And that's Taking Stock for another month done and dusted!