I am guessing for many of you, Frankie has been on your shopping list for years…but I have to admit that I was a bit slow in discovering this magazine!
My excuse is that I stopped buying magazines for a few years as I didn't have the time to read them AND I was sick of all the usual slick, glossy publications.
But now, I am definitely a regular reader!
If you haven't discovered Frankie yet, it is a Australian bi-monthly magazine which prides itself on being different from any other magazine.
The founders of Frankie love to spend their days op shopping and drinking tea…sounds like my kind of people! A plan was put together, and Frankie was born, and it continues to grow, issue by issue!
And the latest edition marks their ten year anniversary!
Frankie is not full of the usual fluffy carry on you find in some other publications.
The contributors write about things as they are….they tell it how it is…and I like it!
And I like the fact that everything is a little out of left field…you can "expect the unexpected" when you open the cover of every issue!
Topics are varied…from photography to fashion to art and craft….even vintage gets a mention!
The current issue has the most gorgeous cover…mind you every issue is beautifully presented and printed!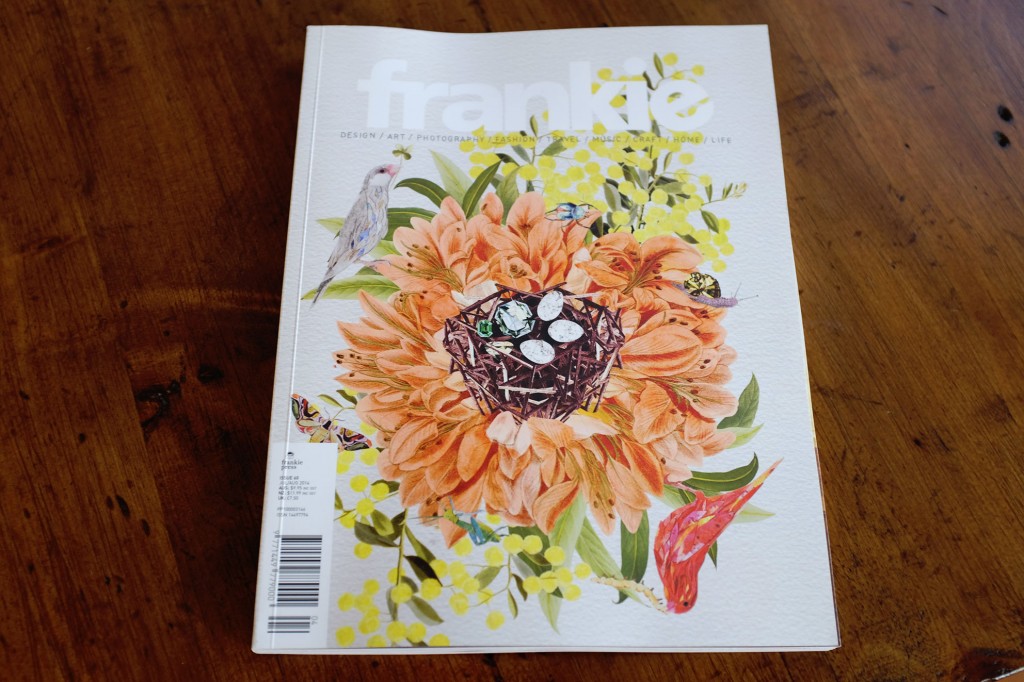 Even the ads are well designed and appropriately selected!
So…what can you find inside this 10 year anniversary issue?
Well, I am not going to give too much away but you will find everything from an article about a pet cemetery….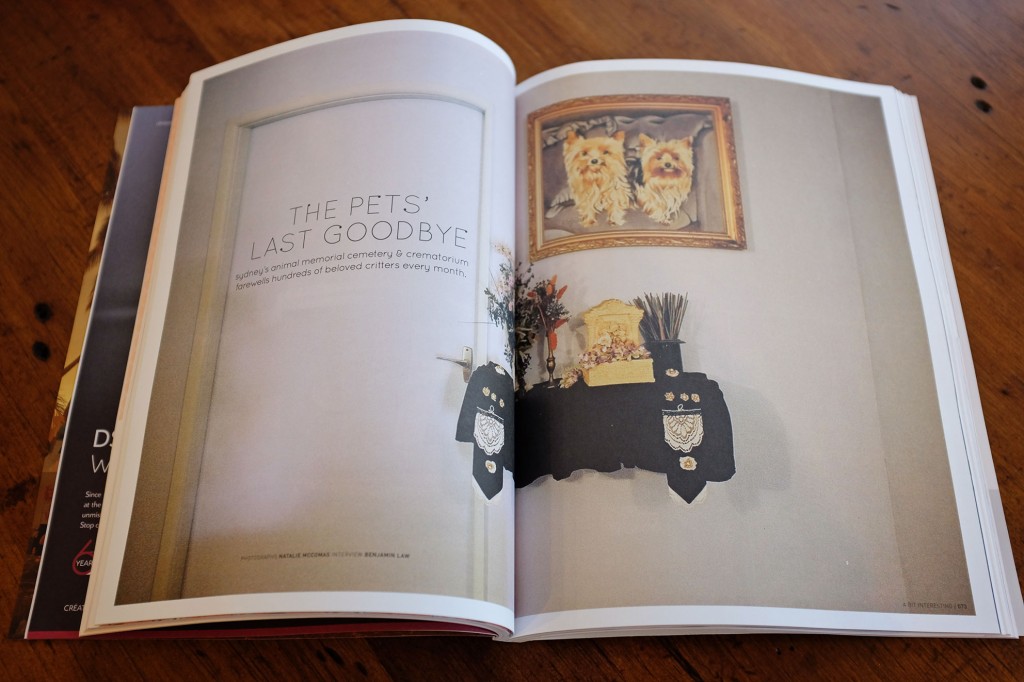 To recipes….so wish I could eat this cheesecake..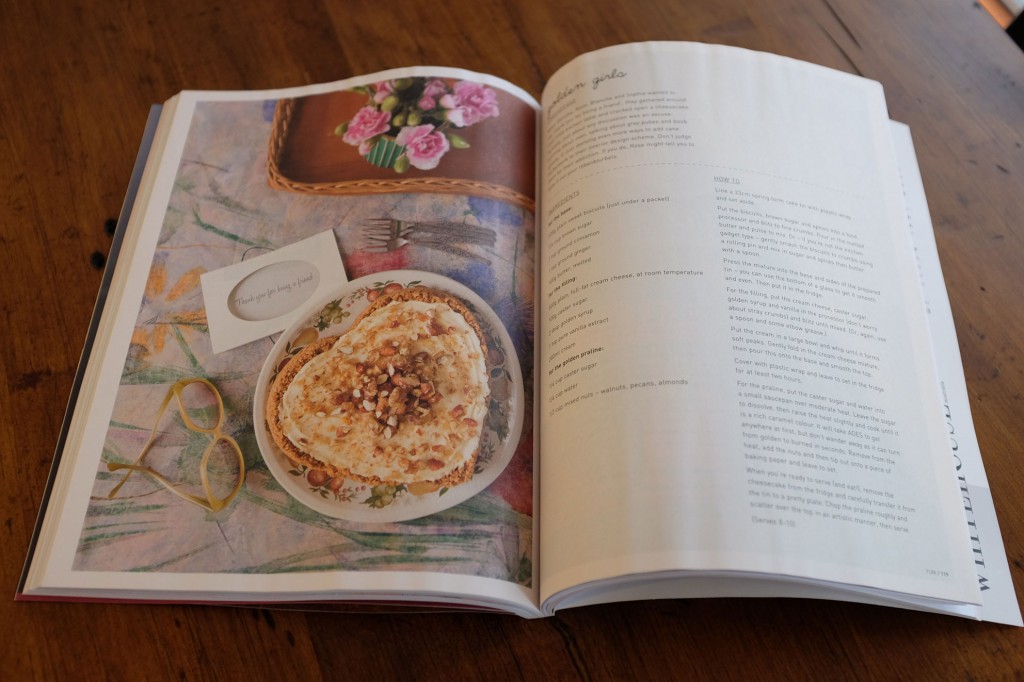 To a sock rug…yep, who knew such a thing existed!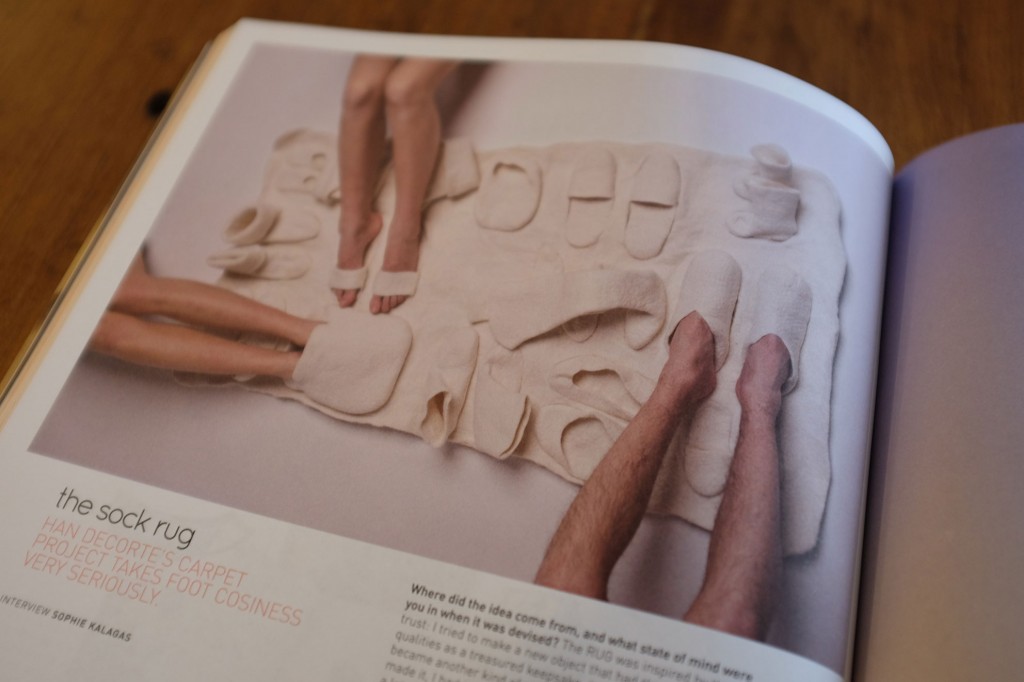 There is even a crafty project by Pip Lincolne of Meet Me at Mikes, and who also runs the fabulous Blog with Pip course I did earlier in the year….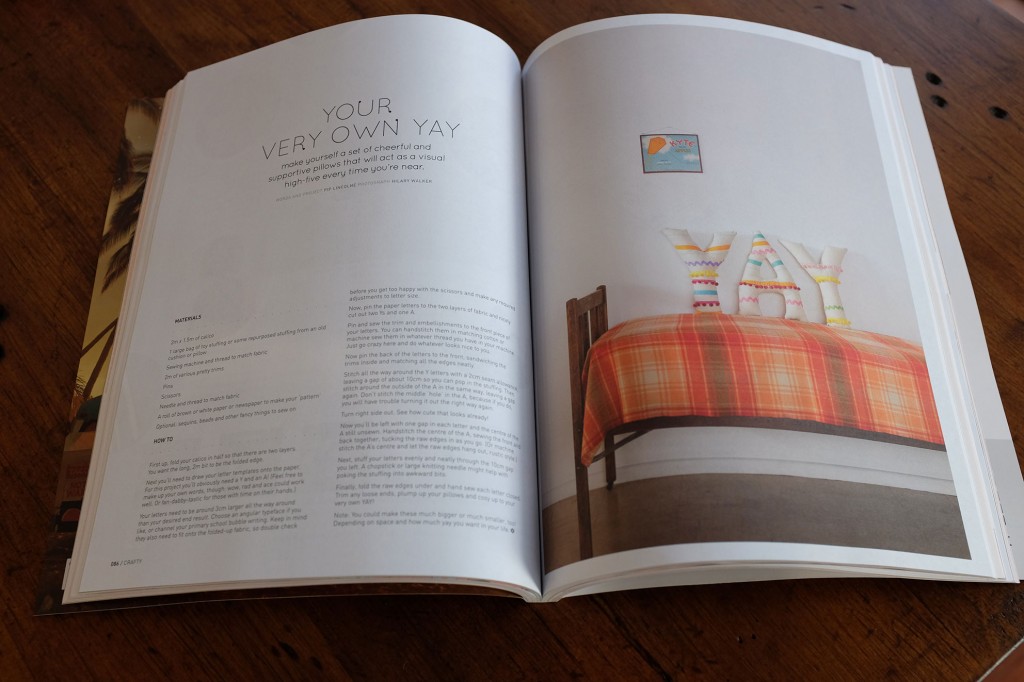 And there is much,much more…over 170 pages worth to be exact!
One day I would like to be good enough to submit a piece to Frankie. But I have a long way to go…and a lot to learn…before I would be worthy of having my words appear within!
But in the meantime, I will continue to rush to my local newsagent as soon as a new issue is released!
To find out more about Frankie, click here to visit the website!