Last weekend saw us head up the highway to Ballarat to attend the Victorian State Brass Championships.
The house where we stayed last year was booked so we went back to the Lake Wendouree Luxury Apartments where we stayed a few years ago…and realised that we had forgotten just how great this place is!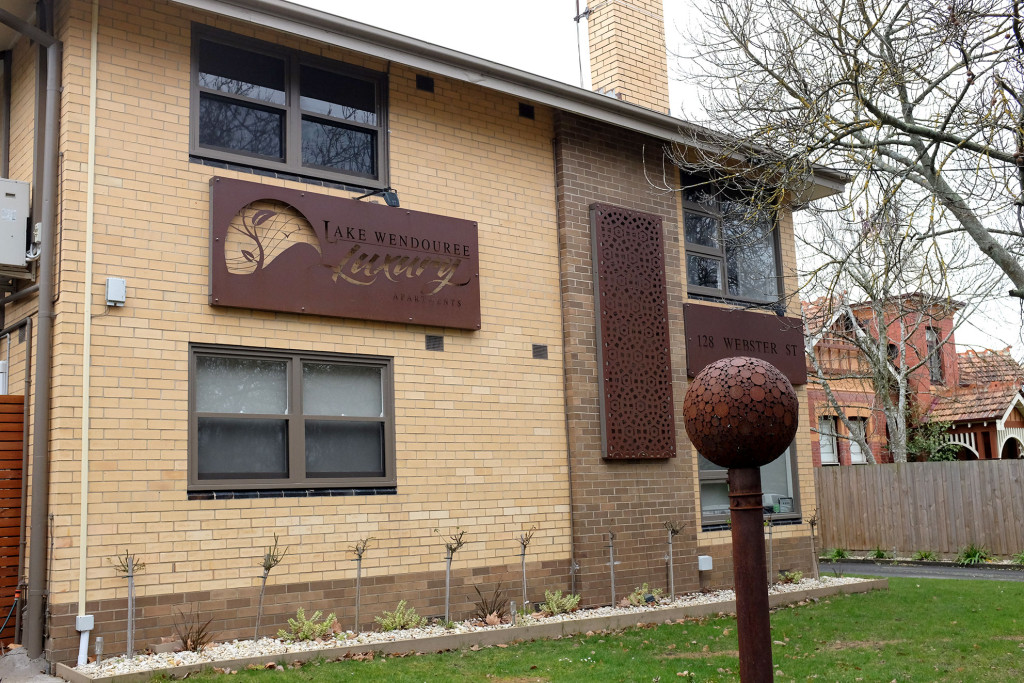 These two bedroom 100sqm apartments are located in Webster Street, which is where we would love to live as it is a tree-lined avenue with the most gorgeous homes, and is only about 150m from Lake Wendouree.
If you love walking and/or running, I can recommend doing the lap around the lake…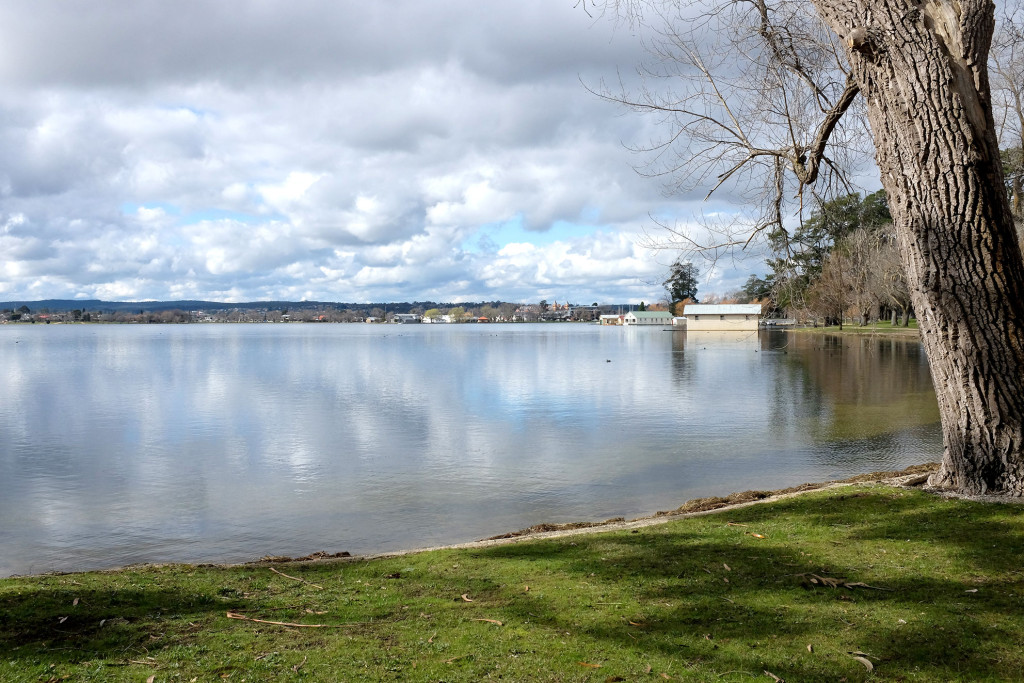 There are six apartments, beautifully decorated and each has a living area, bathroom (with shower over the bath) and modern kitchen…sorry, forgot to take a picture before we settled in…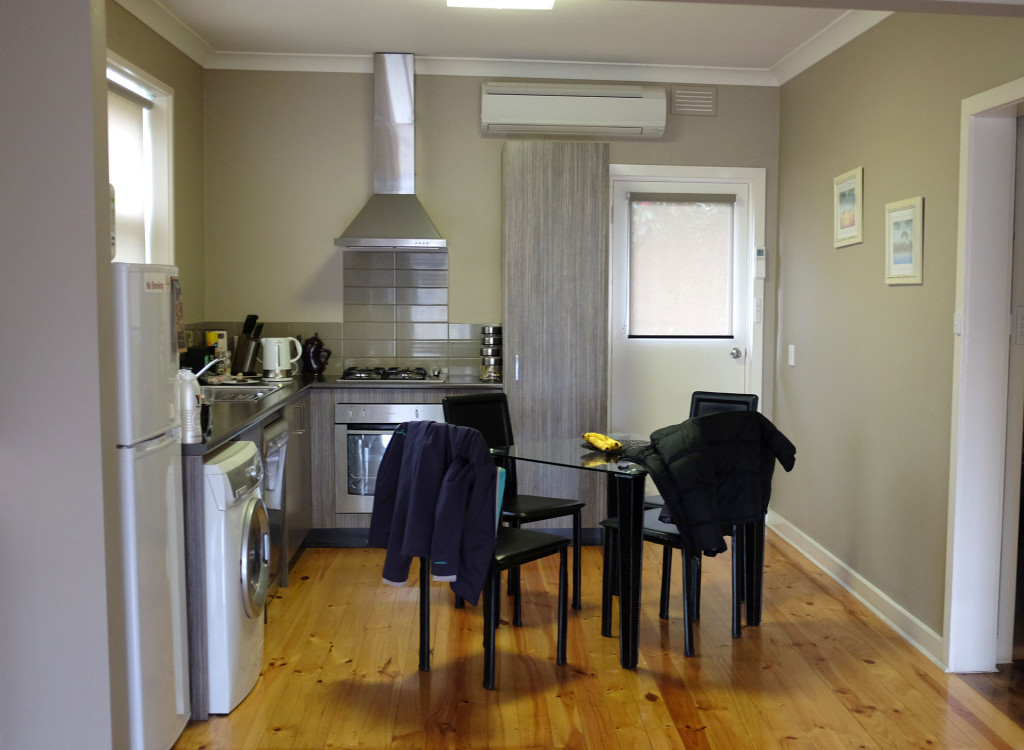 One bedroom has a king sized bed…it's huge….the other also has a king sized bed plus a single…electric blankets are also provided…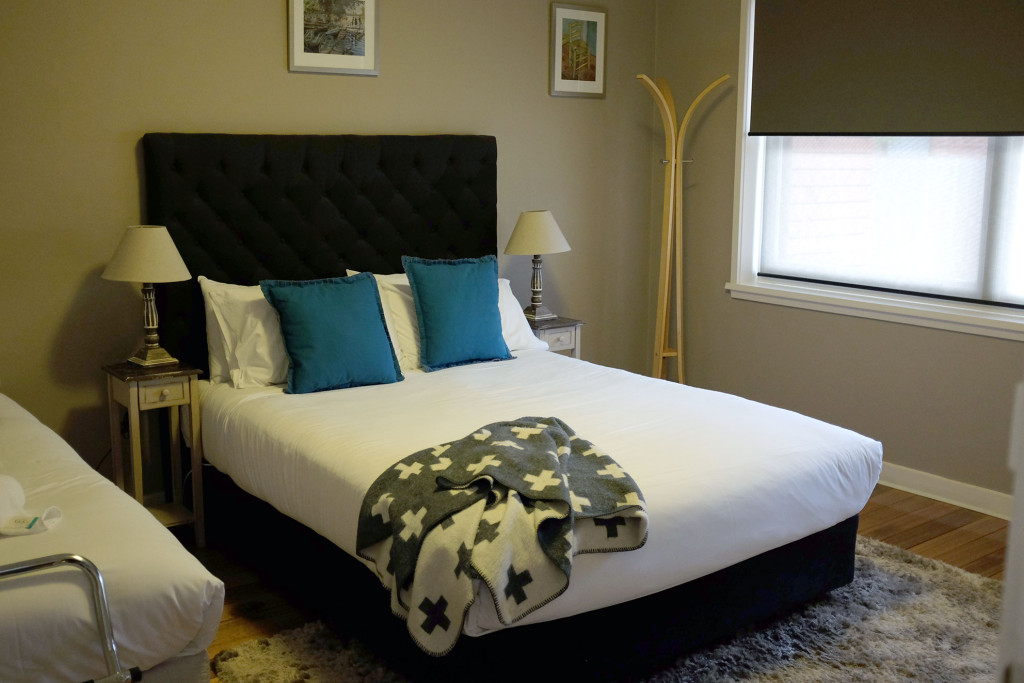 The ground floor apartments have private courtyards while first floor apartments have east-facing balconies.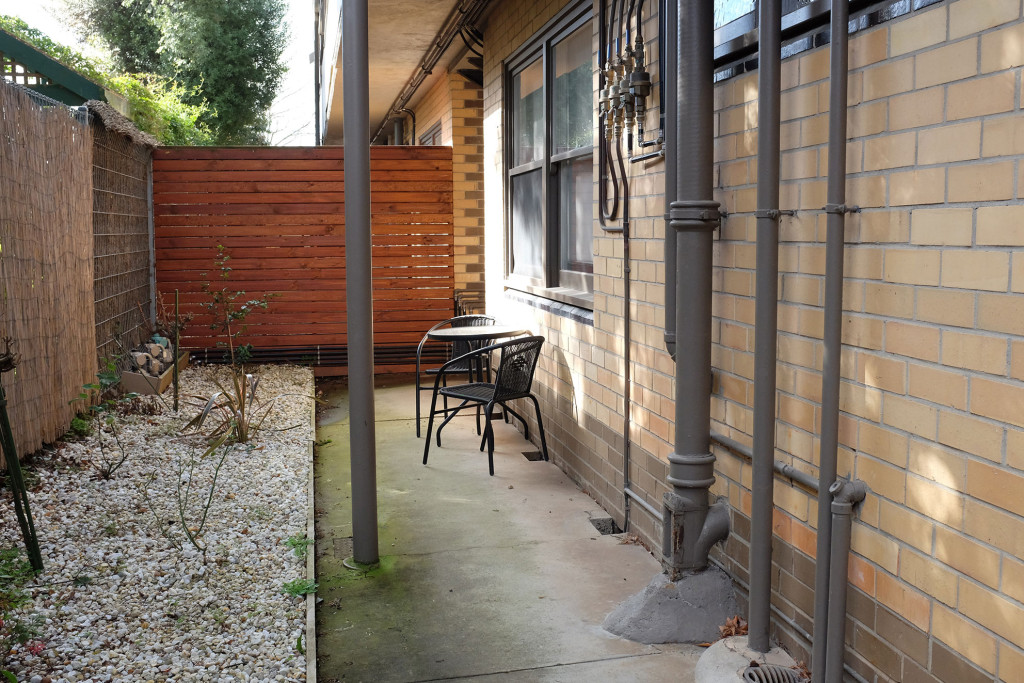 Previously, we stayed in one of the upstairs apartments, but on this visit, we had Apartment 4 which is on the ground floor at the very front of the building.
The benefit of this apartment is that there are no stairs to climb, you can unload directly from your car, and there are large windows to let in more light.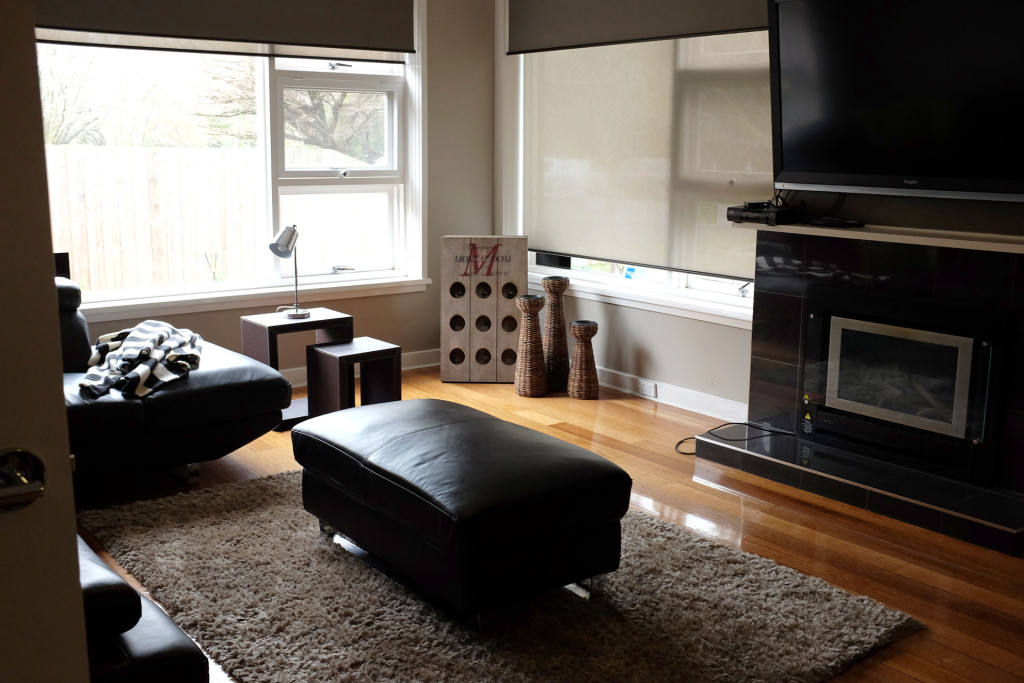 On the downside, you do look out over the street so it's not quite as private as the other apartments, but there are privacy blinds to stop people seeing right in!
Although the weather was quite mild for winter in this area, we loved having the roaring gas log fire to keep us warm at night.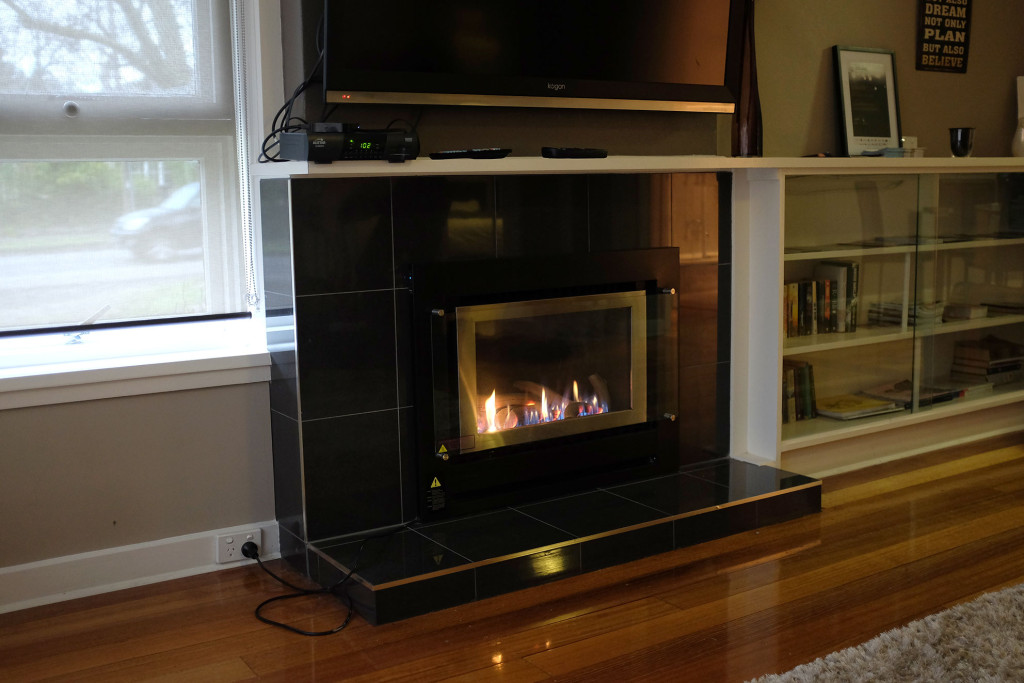 The apartment had a large TV screen, Austar, Apple TV and even better….free wifi…a big plus for a travelling blogger!
There is off street, undercover parking available at the back of the building, accessed by a narrow driveway…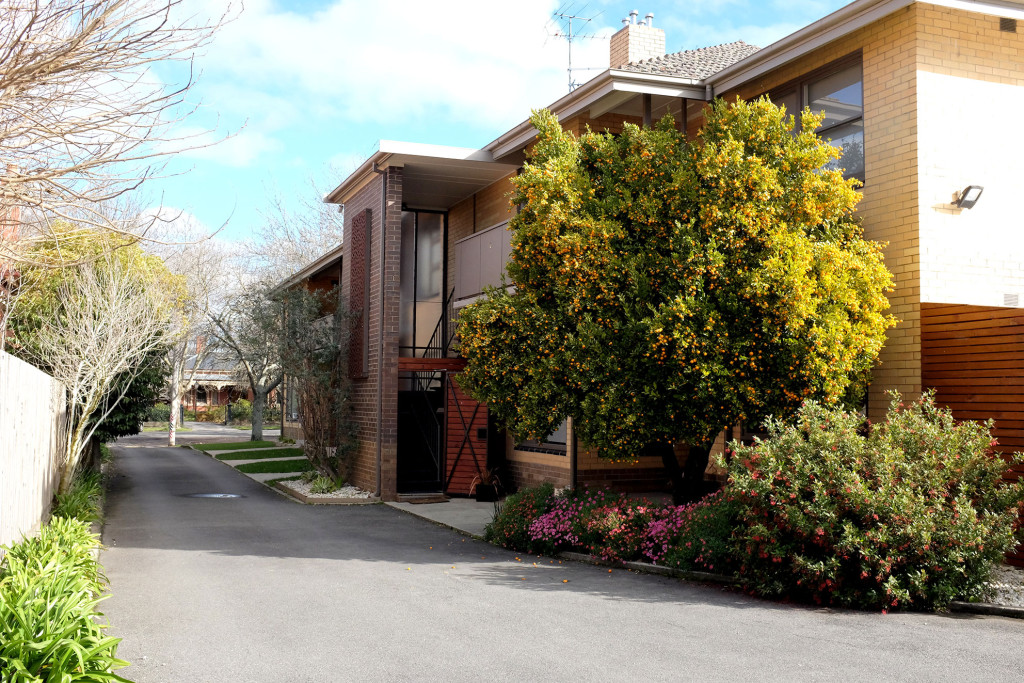 We can highly recommend a stay at these apartments…the owners are friendly and very helpful, and you will have everything you will need in a great location.
I think you will find us back here same time next year, as we love the apartment and love being so close to the lake, especially when you can see sunsets like this!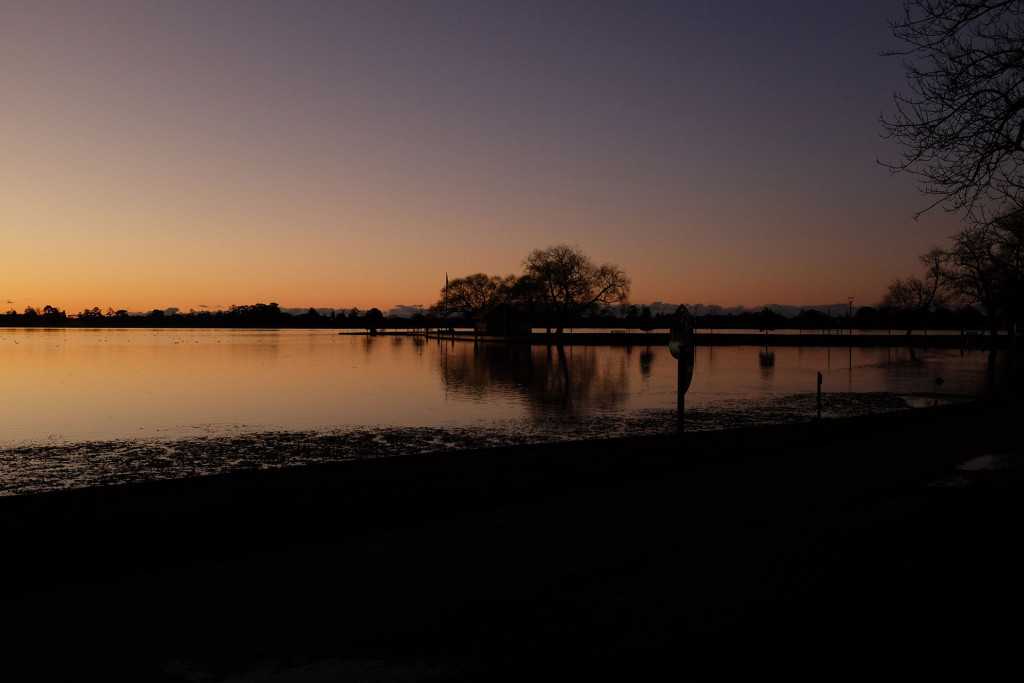 The Lake Wendouree Luxury Apartments are located at 128 Webster St Lake Wendouree, Lake Wendouree, Ballarat, Victoria 3350.
For more information, click here to visit their website.
Please note: this is not a sponsored post! My opinions are, as always, totally my own!