I am slowly discovering a love for vintage…both replica and the real thing..and in my travels, I came across the quirky vintage store, "Frocks and Slacks"!
The owner, Tracey, had posted an SOS on Facebook, as business has became very tough and she needs help…ie lots of customers…to survive!
So on Sunday afternoon, we made the trip to Barkly St in St Kilda to meet Tracey, and see if we can help in a small way by spreading the word about her shop!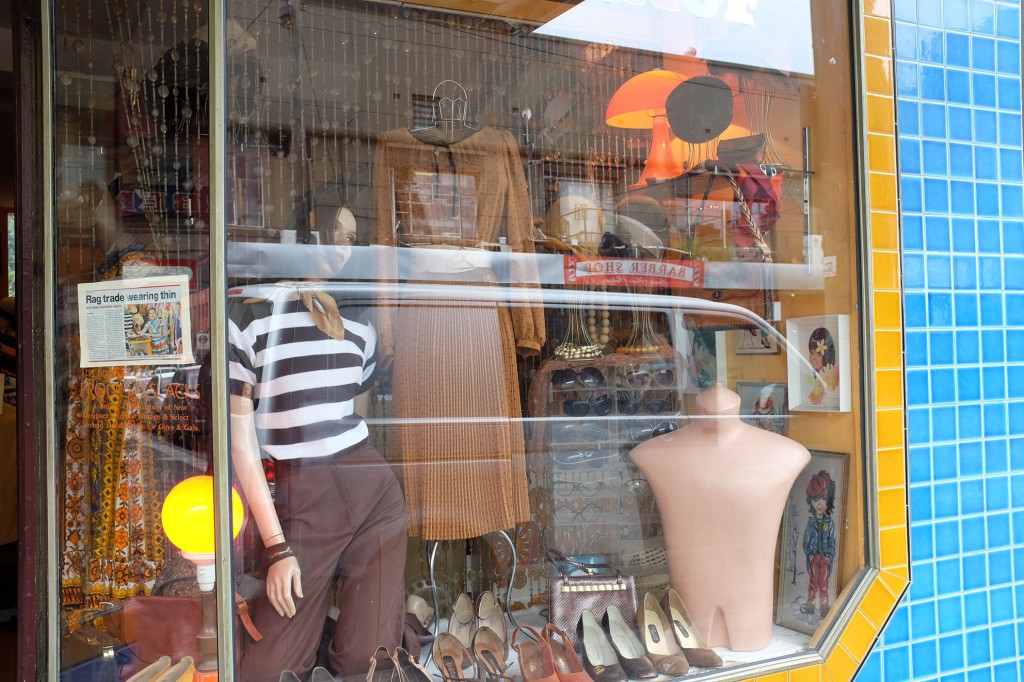 Tracy has had Frocks and Slacks for approx 15 years, and over this time, has seen the area totally change. Her shop is now the only clothing shop in this section, and is surrounded by nail salons, an Irish bar, hair dresser…with the promise of a beer with every haircut…Coles and a pharmacy.
The sad reality of the times means that she can go days without a single customer, yet there is a stream of people going past and into into other businesses nearby.
Tracey is a dynamo…its nice to meet someone who talks as much as me! She has a fabulous eye for fashion, and is quick to pull out items that will suit….if you visit the store, just tell Tracy what you are looking for, and she will find some perfect options for you!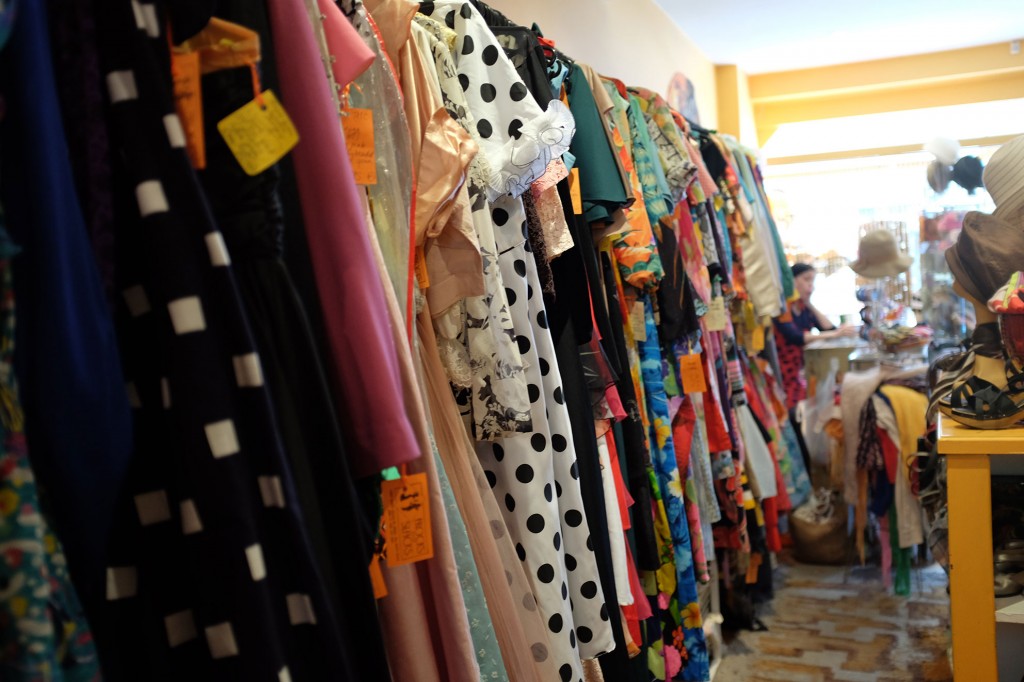 She was raised by her grandparents, and has inherited her grandmother's knack for always being immaculately presented….she never goes out unless "properly" dressed…something I wish I was better at!
The business came about through a love of op and vintage shopping…and is wall to wall with dresses, tops, jackets….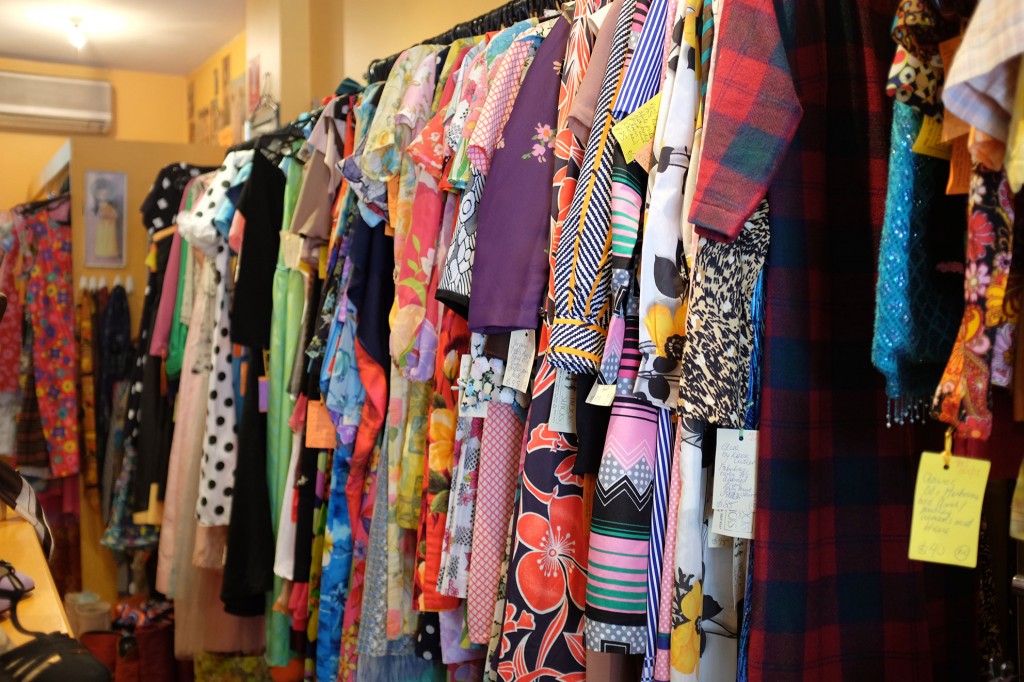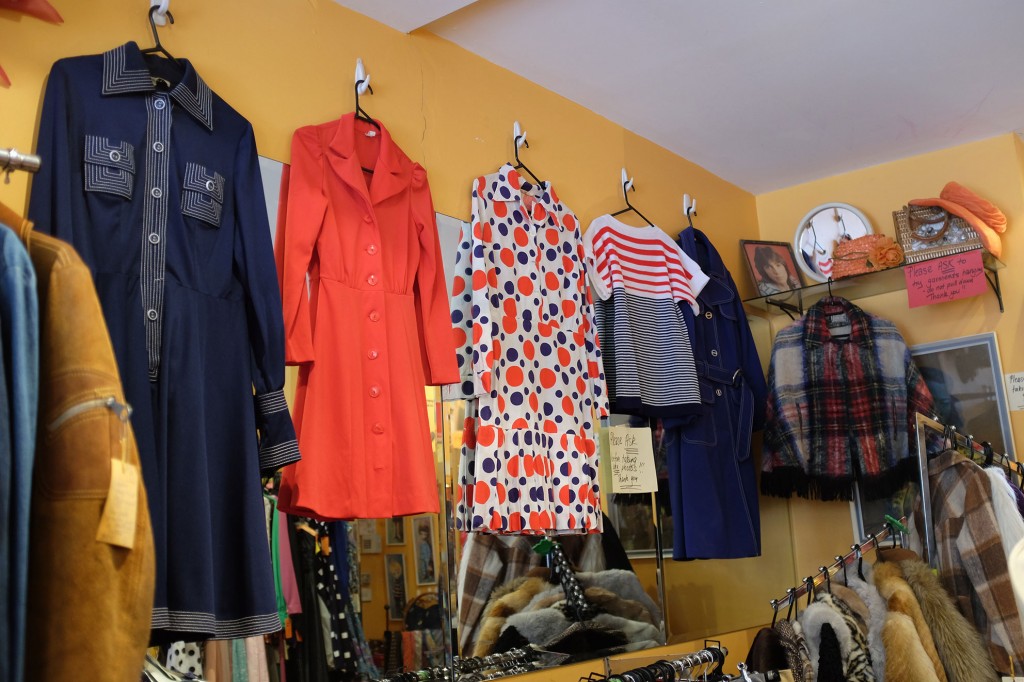 There are heaps of shoes, scarves, hats, belts…even some sunglasses…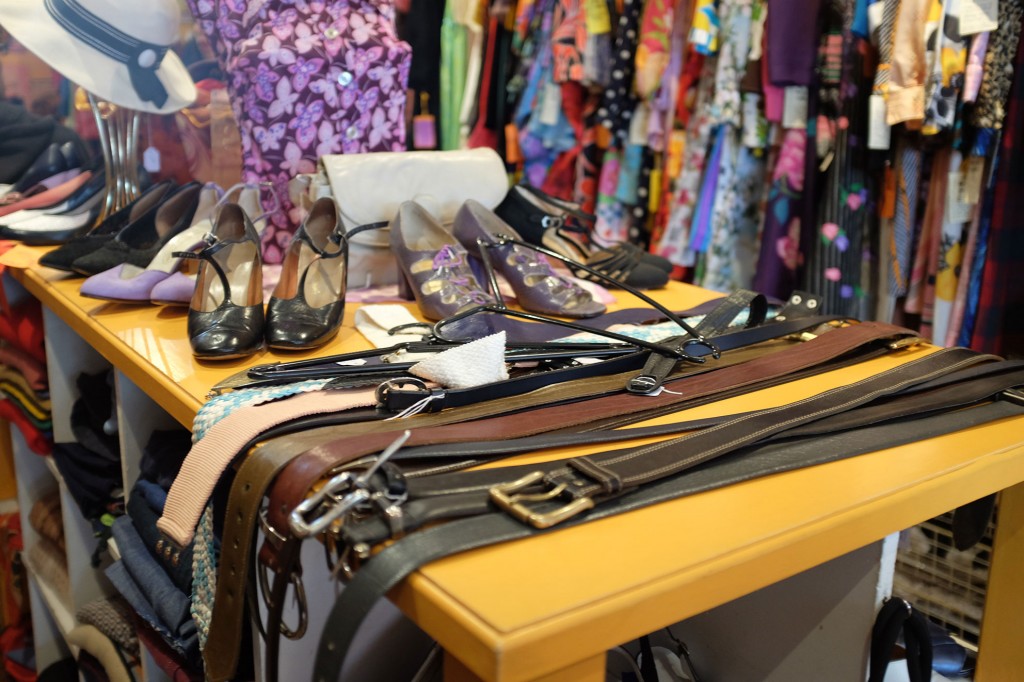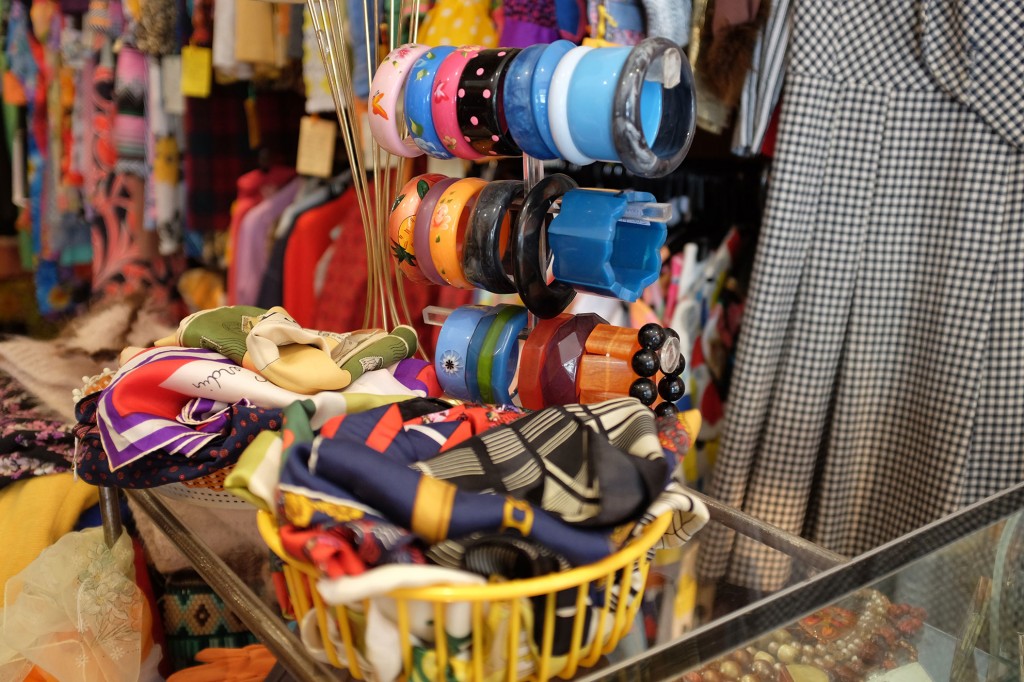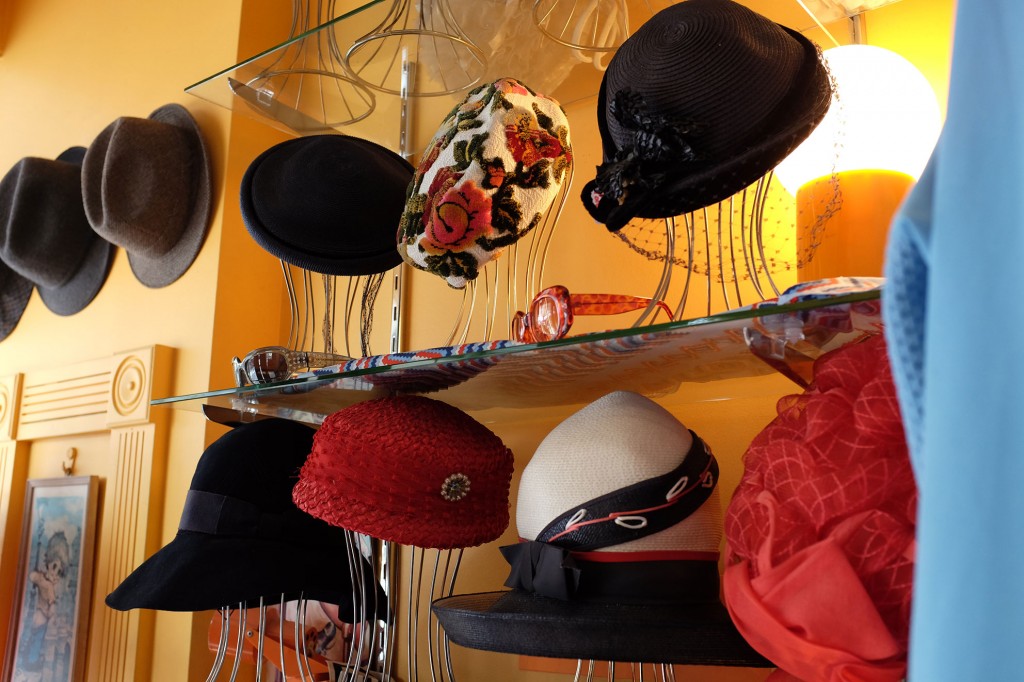 I was very impressed with the peices Tracey dug out for me…and I ended up with a gorgeous long sixties skirt…and a crinoline dress that will need to be taken in, but is a perfect style for my hour glass figure! Will take some pictures when I get them sorted!
Even my husband found some sport zip up jumpers, perfect for wearing to the gym.
And because she was having a promotion, we now also have a $50 voucher to go back in May and see what other treasures Tracey will find for us!
So if you are into vintage, or maybe just want to find an outfit you won't find in any mainstream store, make sure you add Frocks and Slacks to your shopping destinations…Tracey would love to see you!
Frocks and Slacks is located at 188E Barkly St, St Kilda, 3182
UPDATE : 20/8/2104 – Frocks and Slacks has now moved to Level 1, 115 Acland Street, St Kilda, 3182
Check out the Facebook page for more info regarding opening hours etc.