On Saturday, we went to see Queen and Adam Lambert perform at Rod Laver Arena in Melbourne!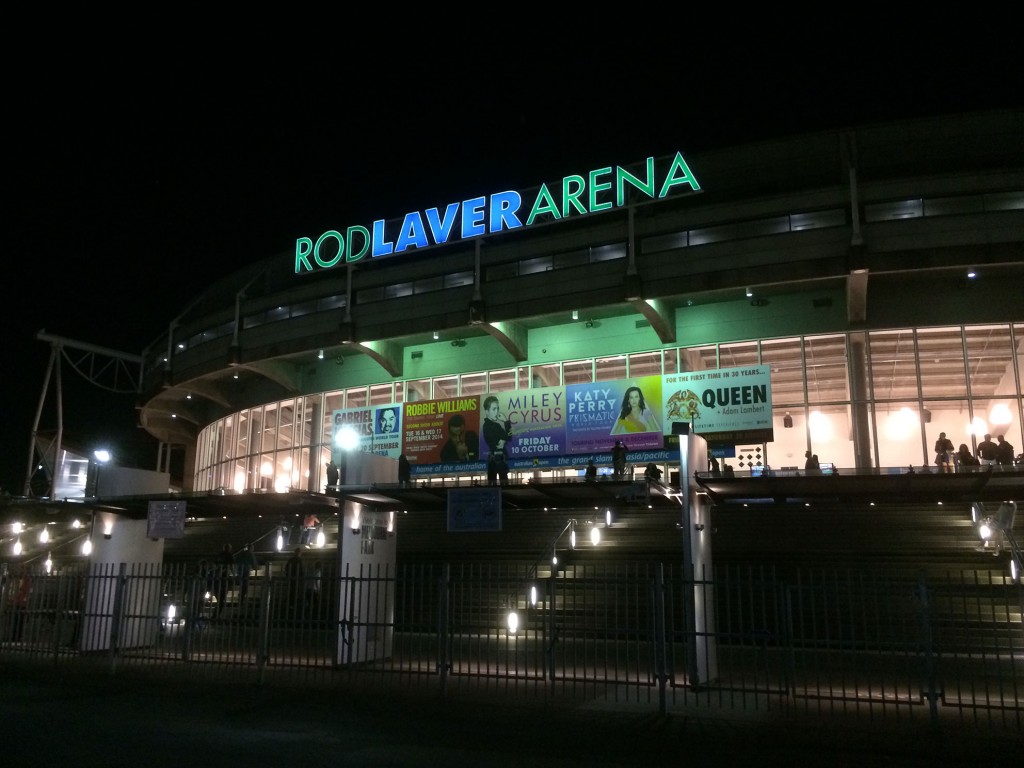 And I have to say it was so fantastic to see a group thoroughly enjoying performing on stage…they are doing what they love best!
It has been 29 years since Queen toured Australia, and there are now only two of the original band remaining as "Queen"…..Freddie Mercury died in 1991, and the bass player, John Deacon, retired from the band in 1997.
Can't believe Brian May, or should I say Dr May… is 66 and Rodger Taylor is 64…..but I have to say I think they have improved with age!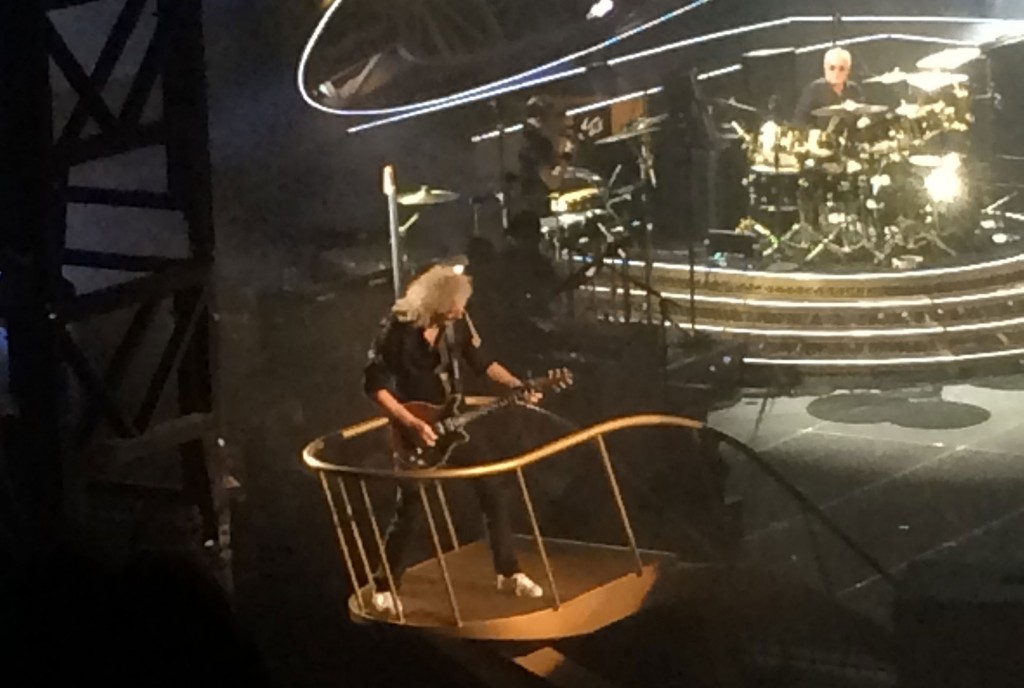 There were three other members making up the band for this tour….a fantastic bass player, a keyboard player, and another percussionist/drummer….who turned out to Taylor' son, Rufus!
One of the highlights of the night was watching father and son having a "drum duel"…..awesome!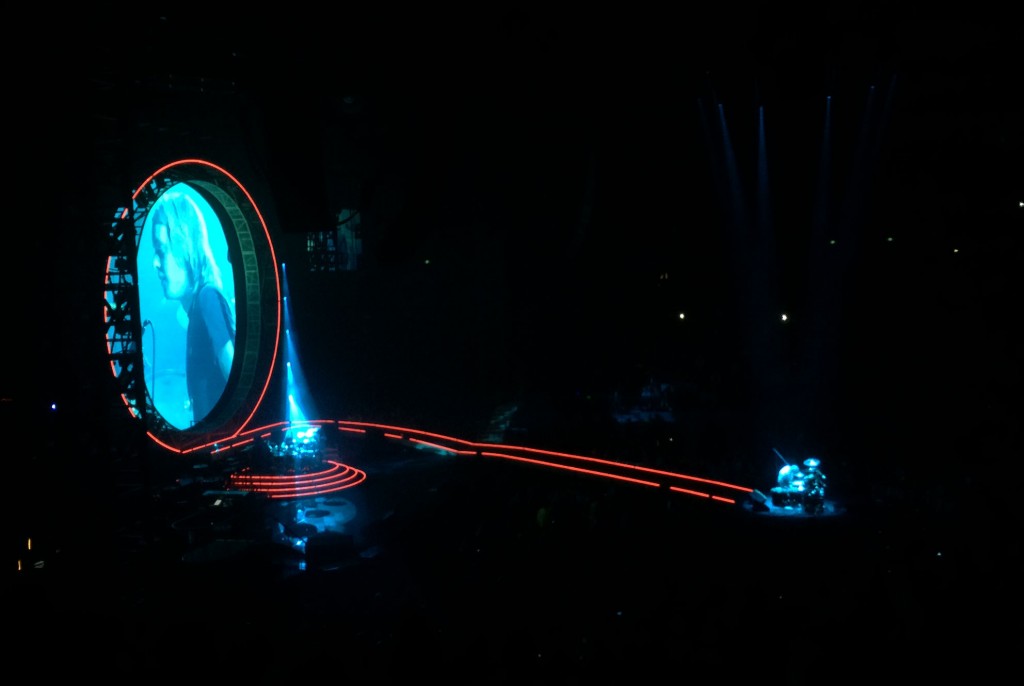 Queen purists have been up on arms over having Lambert and some reviewers have been quite critical…. but I have no worries about it at all….if we want to see Queen perform again, they need a singer such as Lambert to bring the music alive again!
Sadly, Freddie is not with us any more, nothing can change that, but by keeping the legacy he created going, new fans can join the legions of the die hard fans.
And Lambert was not trying to be Freddie….he is bold and charismatic, and is totally comfortable on stage….his natural presence confirms in my mind that he is the perfect match with the band!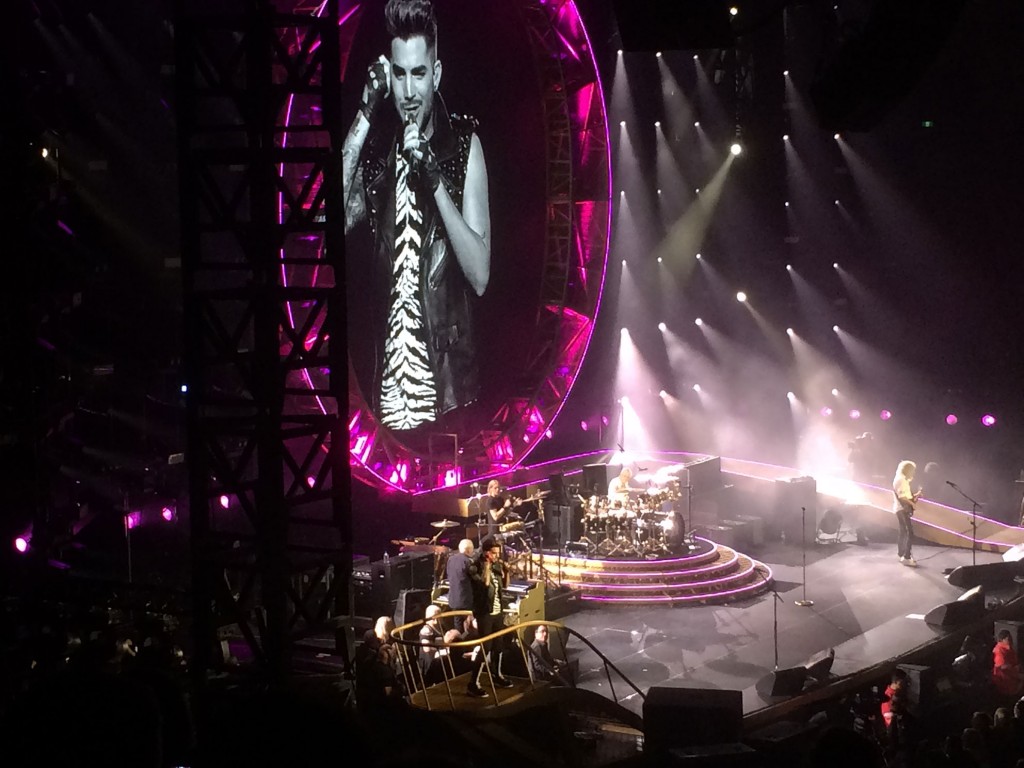 Plus, this man can sing…seeing him perform in this concert, it is hard to believe that he was the runner up in American Idol in 2009…not the winner!
It did cross my mind during the night, how many people were there to see Queen…and how many people were there to see Lambert perform with Queen?
I have to admit I only knew about half the song list…but they did do many of my favourites, including Fat Bottomed Girls, Bohemian Rhapsody, We are the Champions, I Want It All, and Radio Gaga…
Freddie Mercury was there in spirit…his image was often up on the big screen, and in a couple of songs, they even incorporated his voice…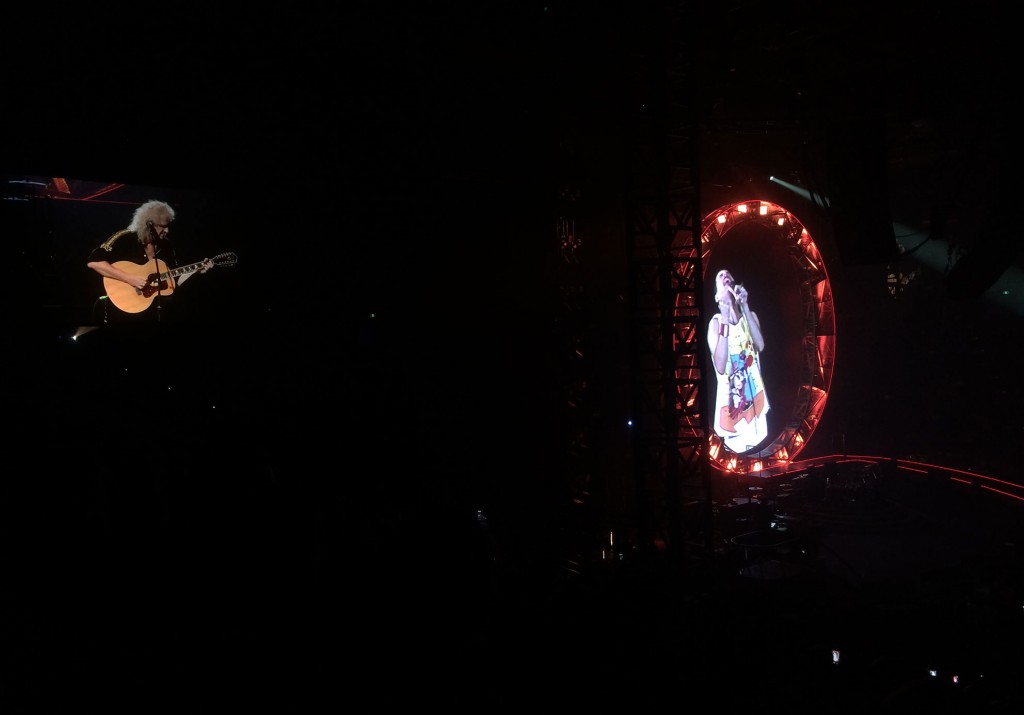 When they did Bohemian Rhapsody, the band left the stage for part of the performance, and the well known video was played on the big screen….it was rather spine tingling!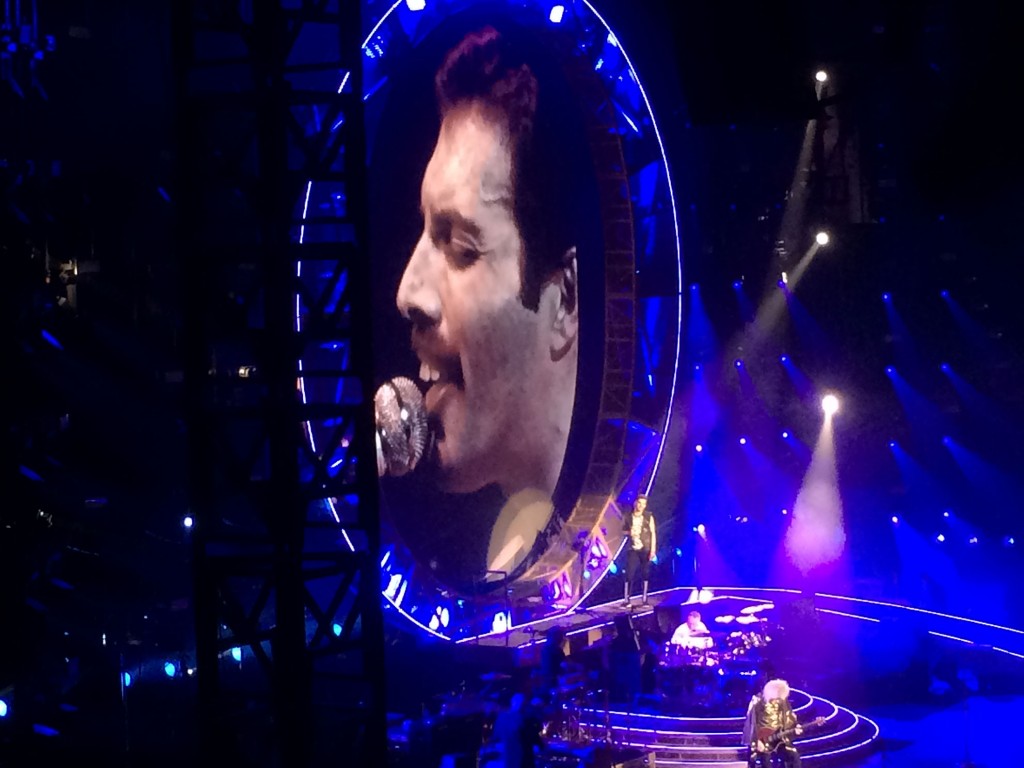 The lighting effect were amazing, although I have to say I am really not a fan of strobe lights. But I loved the disco ball which came down from above….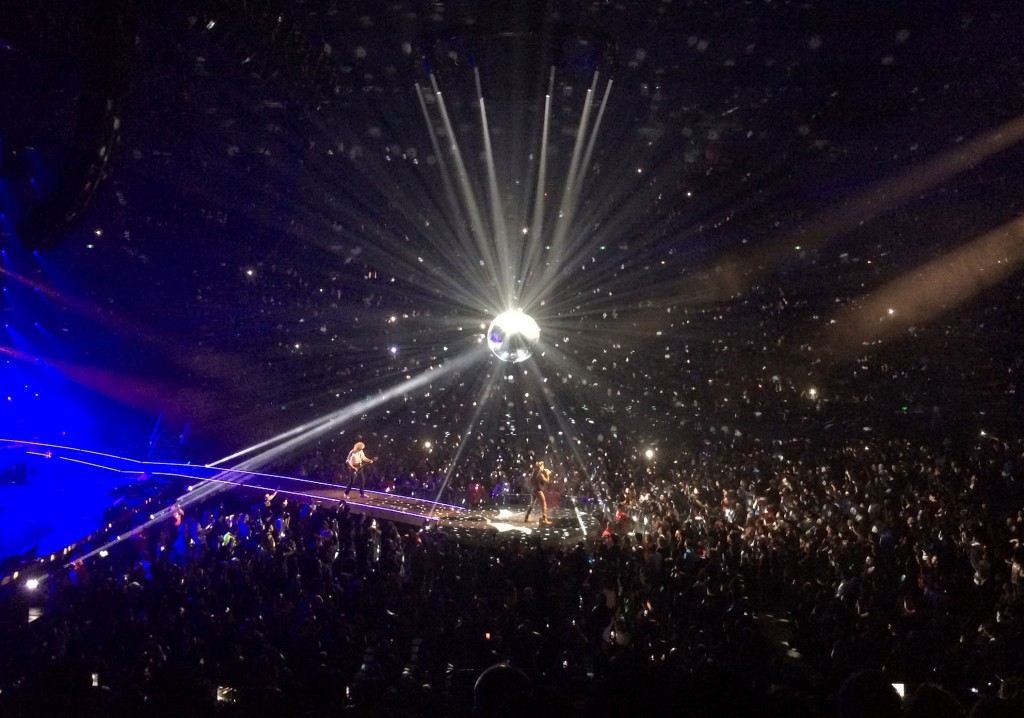 And the effect at the end with the gold glitter being sprayed up into the air…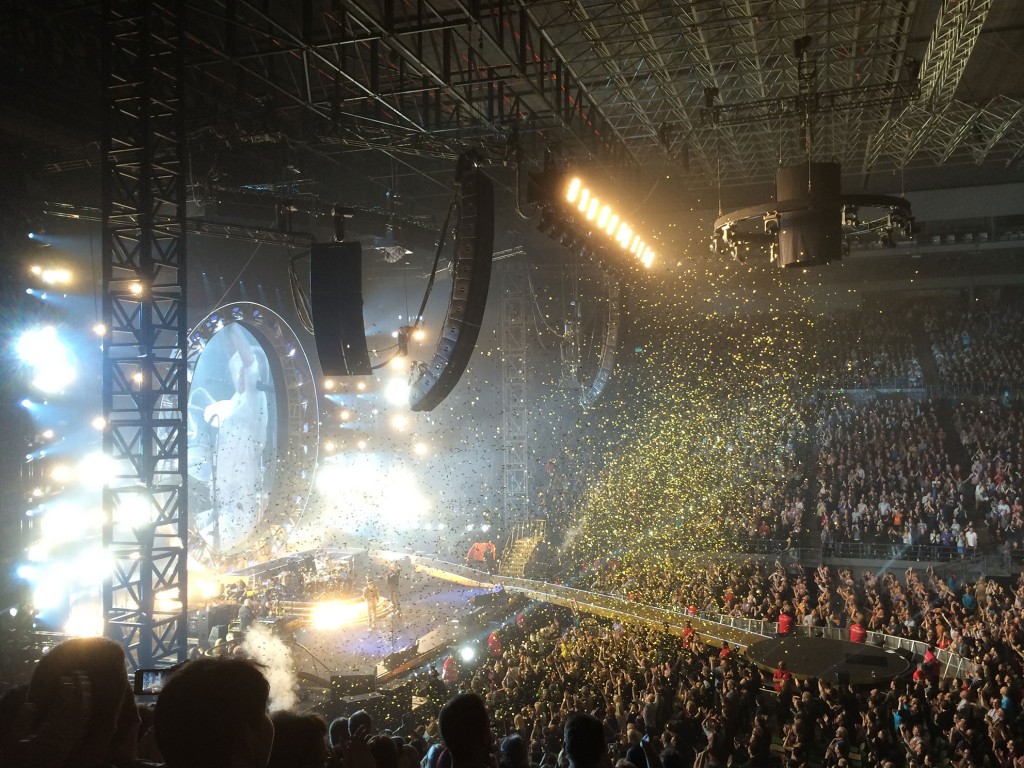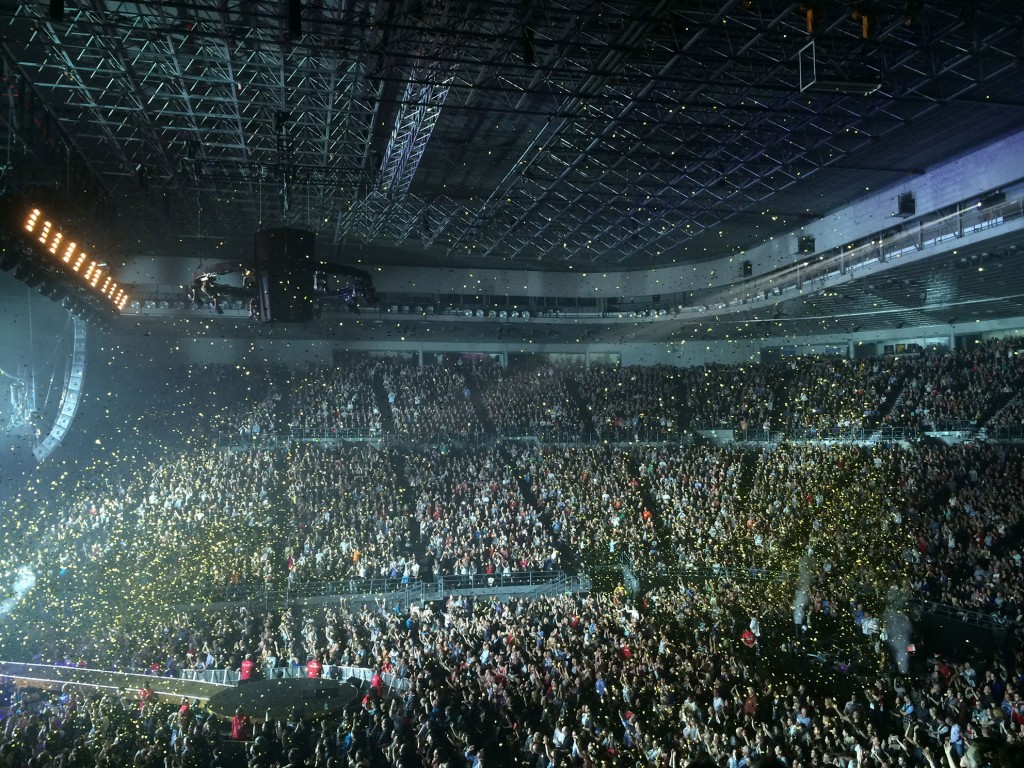 Our seats were great….in fact, I think that is the closest I have ever been to the stage!

We could clearly see the main screen, the stage setup…which I only realised later was actually a Q…..and one of the large screens to the side.
There was no one behind us as we were in front of a door, and I was on the end of the row so could take photos….and I took so many, my poor iphone almost had a meltdown!
The photographer in me couldn't help but try and capture as many snapshots as I could…I kept having to remind myself to put the phone down, and live in the moment.
But I have to say, I am now enjoying going back through my images and videos and reliving it all!
I still have on my bucket list, the wish to sneak backstage at a concert such as this….to see first hand, the emotions that musicians such as these experience when performing on stage to a huge audience!
But on Saturday night, I was close enough to see the excitement on the band member's faces….the sheer enjoyment…these weren't old rockers trying to regain their youth of days past…they are still living it!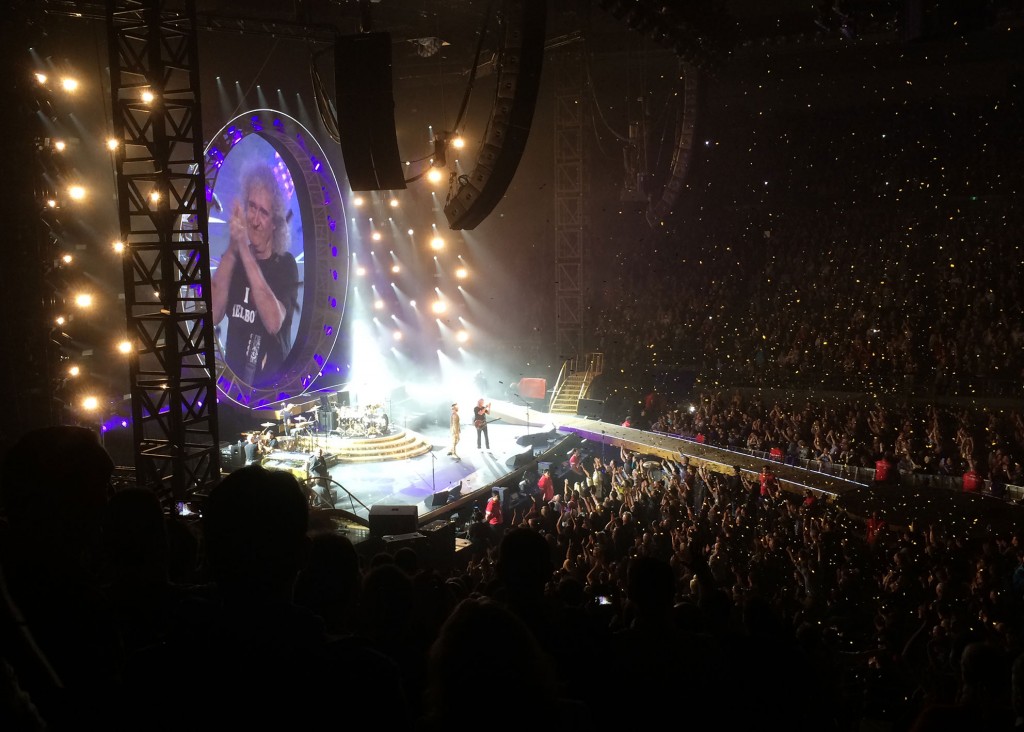 And by adding Lambert and the other extra band members, the magic of Queen still lives on, and I am so happy we had this opportunity to see them perform live!