If you have been following me on social media, you will know that we are currently up in Far North Queensland…Port Douglas to be exact.
I thought I would show you some of what you can see in this tropical town, starting with the beach…Four Mile Beach to be exact.
This beach is one of the most popular in far North Queensland…it seems to stretch on forever….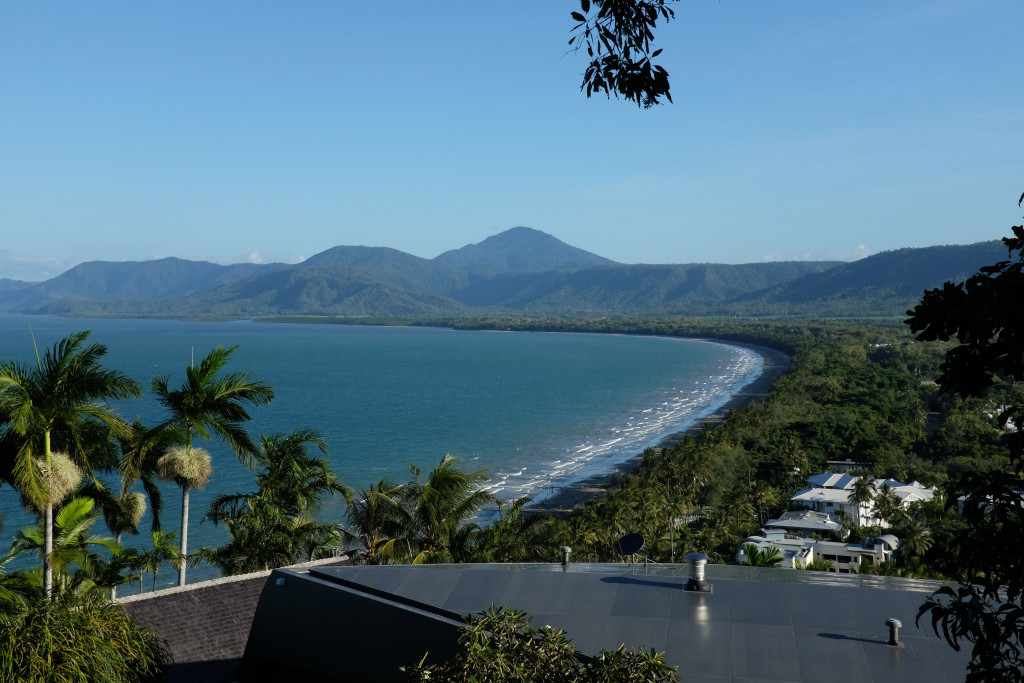 I have tried to find out how long it is exactly is but I have been unable to find a confirmed distance.
But no matter what length it is, this beach is probably my favourite beach to walk along…the sand is firm underfoot when the tide is out, and you have the sparkling sea on one side, and tropical palm trees on the other.
Thankfully, building restrictions mean that there are no structures built higher then the trees, which gives the feeling that you are on a tropical island somewhere…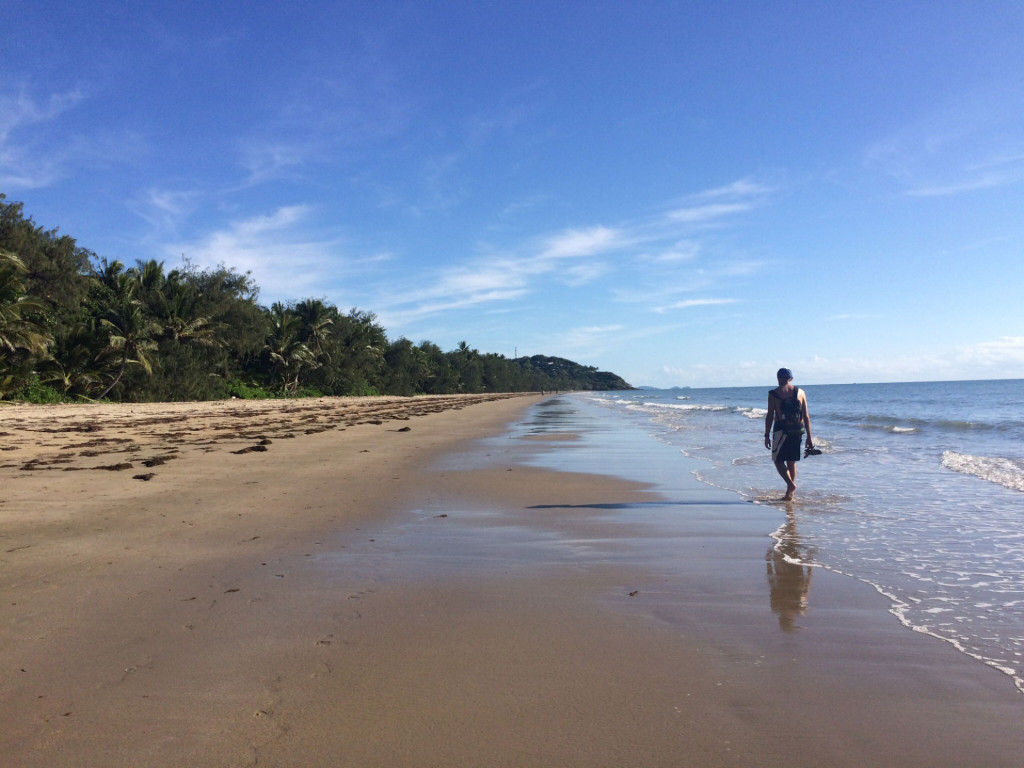 Our morning routine is to head to the beach before it gets too hot and humid, and walk as far as along as we can…and by the time we get back to where we started, we are in dire need of a swim.
However, despite the vast length of the beach, in stinger season…which is from October to May…the only place you can swim without fear of getting stung is at the northern end where there is a stinger net.
This area is also the only patrolled part of the beach with lifeguards keeping watch.
And if you are wondering what I mean by stingers, I am referring to Box Jellyfish…the most poisonous and deadly jelly fish in the world…and Irukanji, the smallest member of the Box Jellyfish family.
And because the Irukanji are tiny, the stinger net isn't totally foolproof..however the lifeguards drag the net everyday to make sure it is safe.
In past holidays here, we have mainly swam in pools, as there has tended to be a stiff breeze blowing onto the beach, making it rather unpleasant.
But this year, we have been blessed with hot, still days so far…and have discovered that the water temperature is 30C.
It is like a warm bath…so different from the heart stopping cold water we are used to!
So we have braved the stinger net and had heaps of swims…it is so salty too which means you can just lie back and float.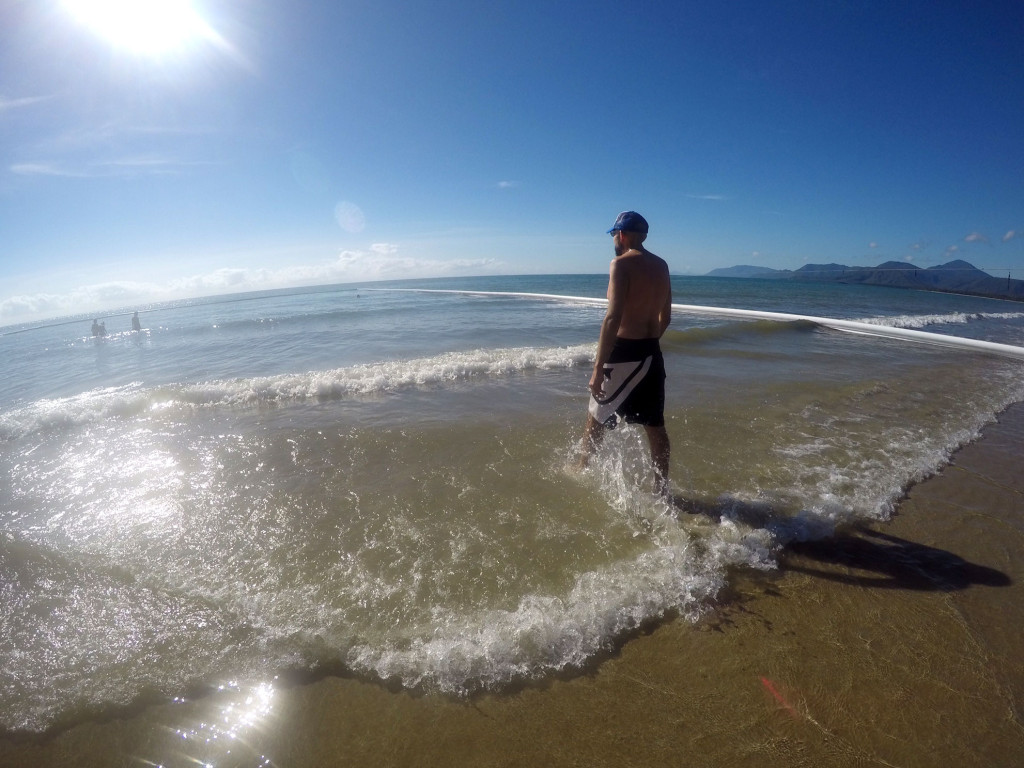 It's a good time of year because most holidaymakers don't head up this way until around the middle of the year when the weather isn't as hot and humid.
However, that's just the way we like it!
Have you been to Port Douglas? Did you love the beach?