Another short working week, and my last before holidays!
The weather is finally transitioning into Autumn, and as a result, I am rediscovering my cooler weather wardrobe!
This is what I wore…
What I Wore…Monday 21st March – Sunday 27th March
Started the week in an old Jaqui E maxi dress that I found in the back of my wardrobe…and one I have never worn!
I discovered the colour goes really well with my copper hair….and I love a maxi…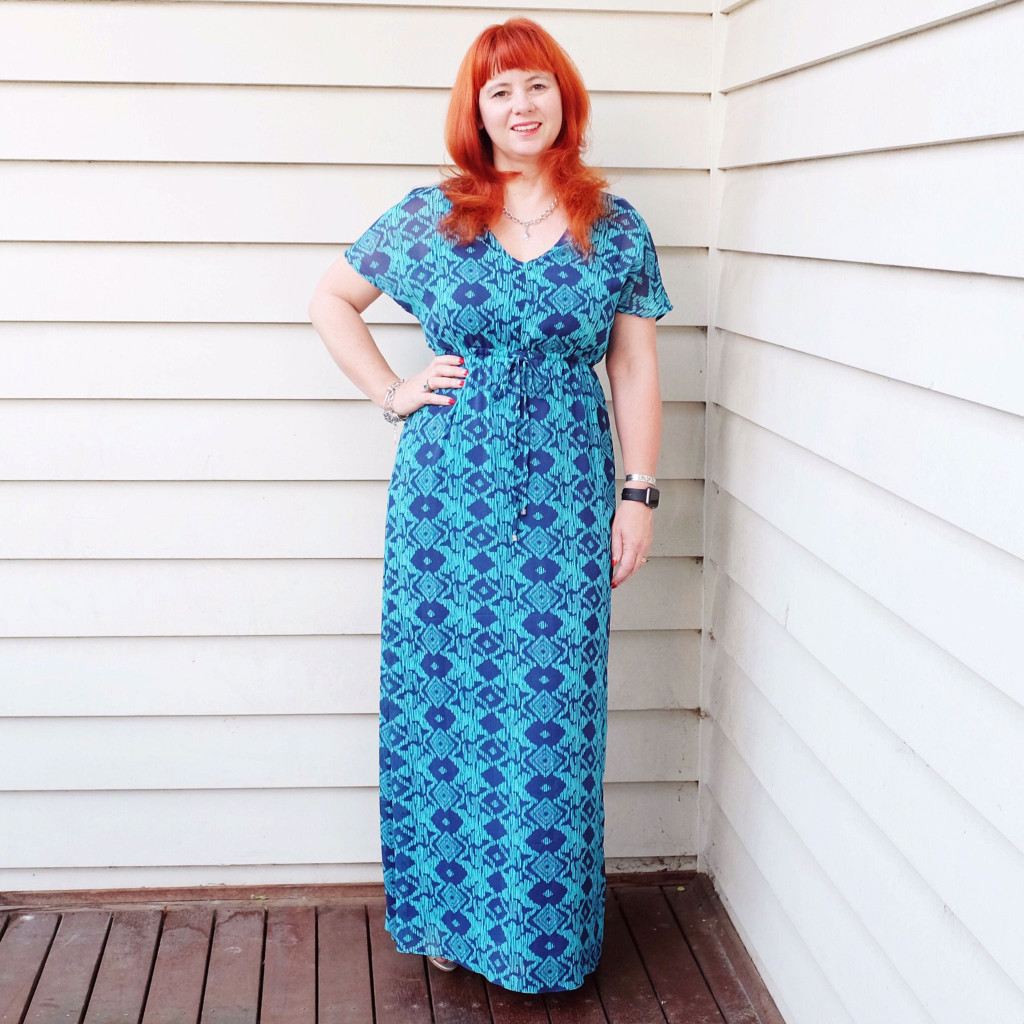 Tuesday, I decided to wear one of my all time favourite dresses….a vintage tablecloth that has been made into a dress, over a black shift with a black belt and heels.
This is one dress that never fails to get compliments!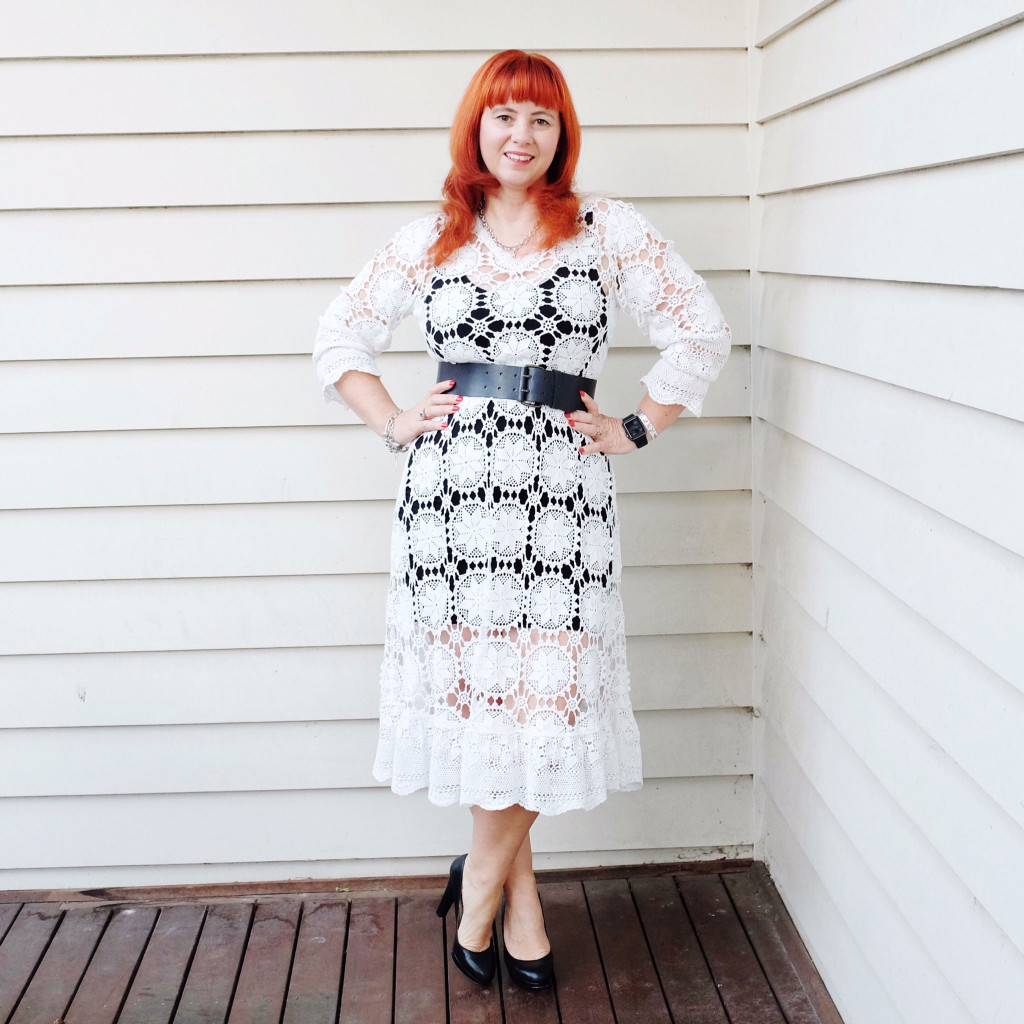 Wednesday, I ramped up the colour and wore another favourite vintage dress….just love the gorgeous vibrant print…and for more colour, I added my favourite op shop find orange heels.
Not surprisingly, this one was the most liked outfit over on Instagram for the week!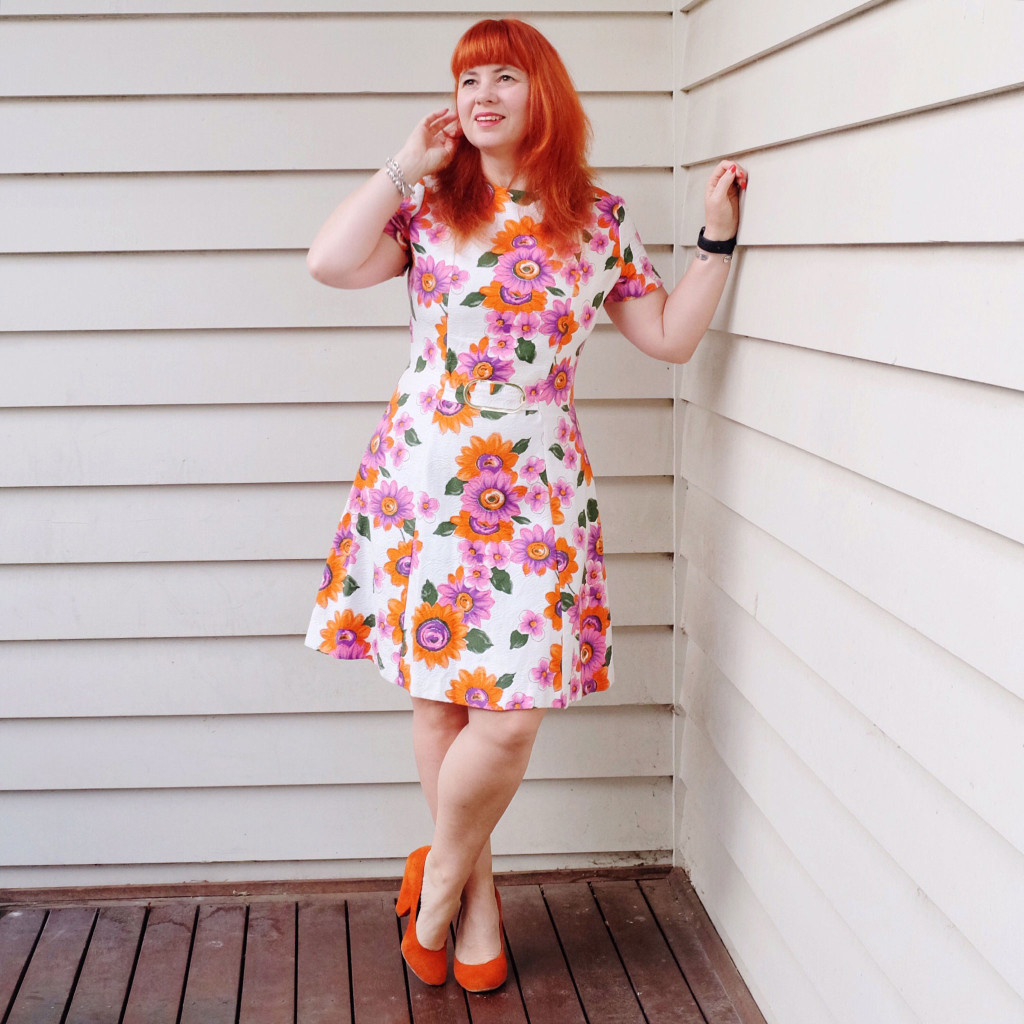 Thursday was a casual day…wore my new Rockmans jeans with a Espirit t-shirt which has a very appropriate image on it.
Also wore my very shiny Ted Baker silver sneakers which I found on sale at their factory outlet…love a bit of bling…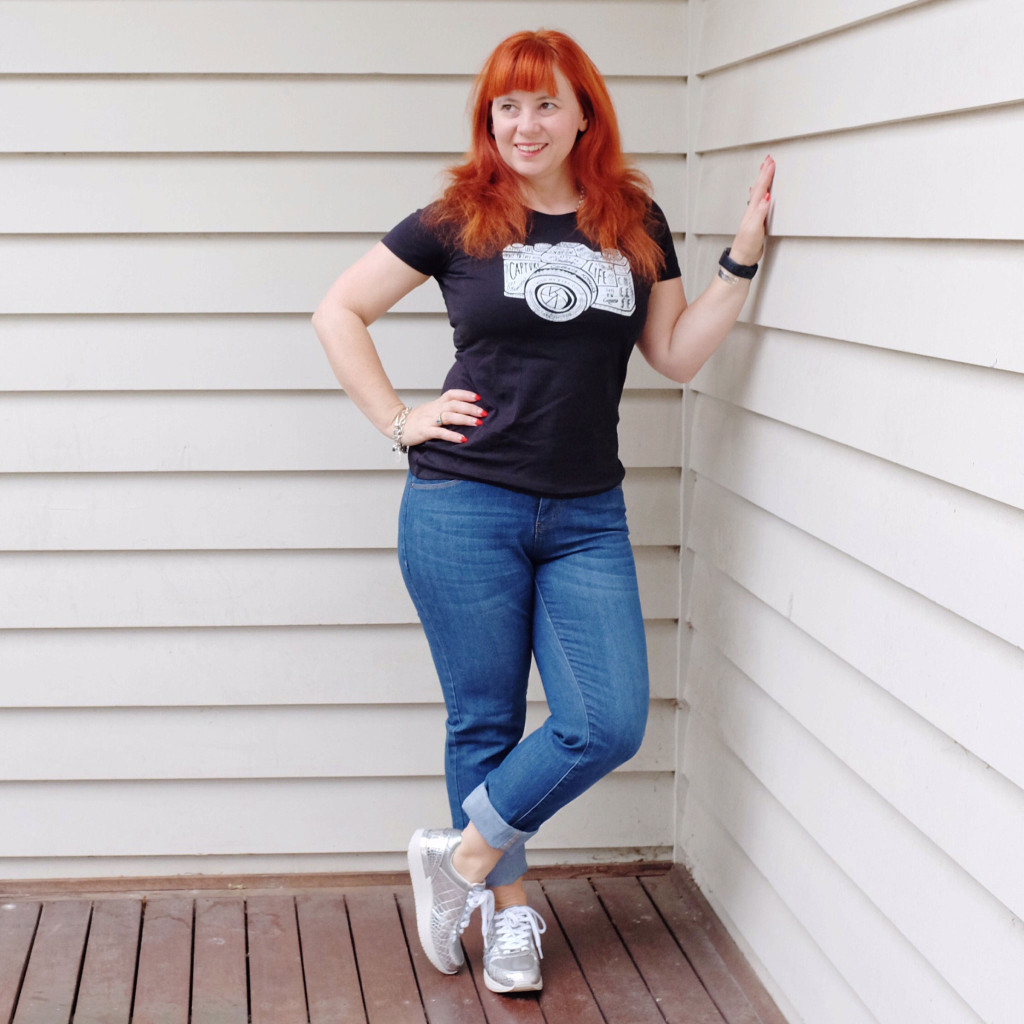 Friday was the start of the Easter holidays…had a quiet day, catching up with family and getting ready for our trip, but broke out this fabulous vintage dress found at Vintage Garage…just love the sleeves!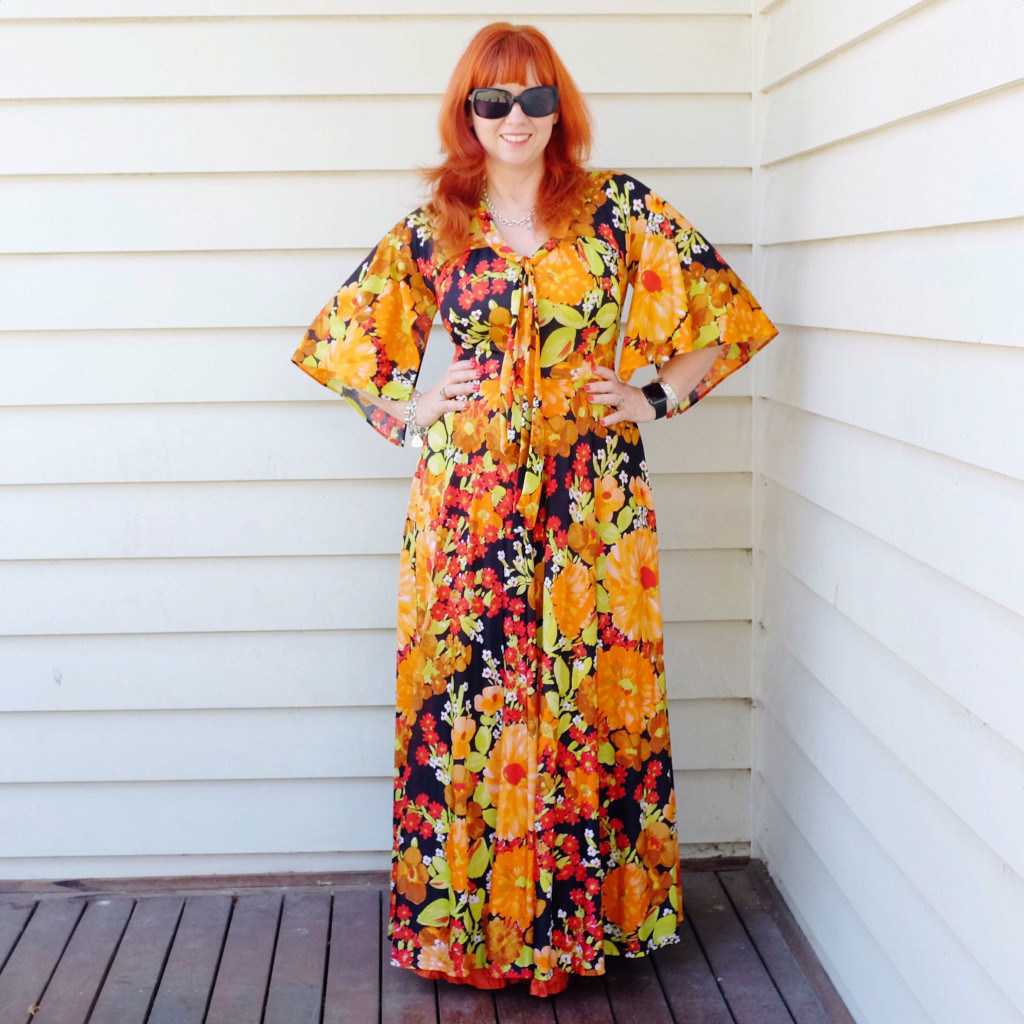 Saturday we headed into the city and explored some more laneways…wore my Rockmans jeans with a Throttle Dolls leather jacket that I bought ages ago…finally the weather was cool enough to wear it!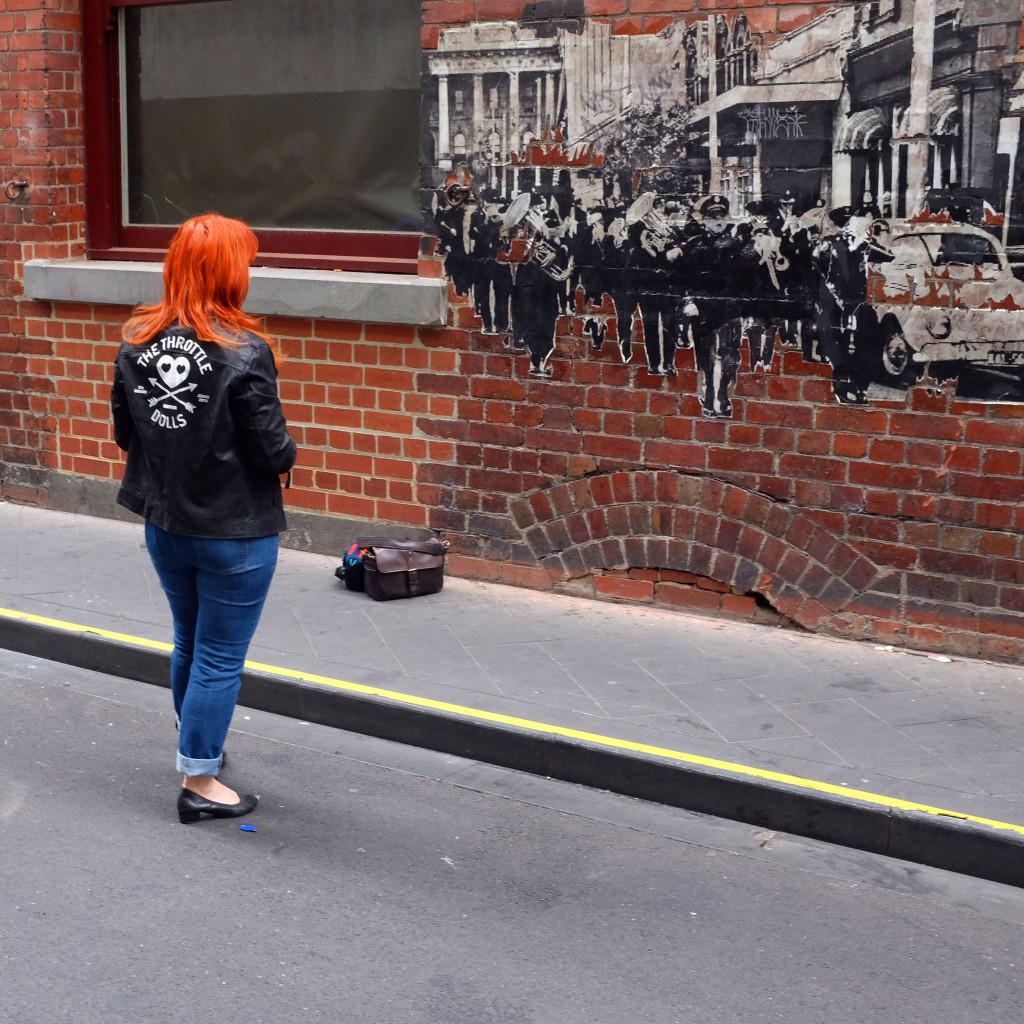 Sunday, we ended up back in the city to get a few things…I wore a dress I picked up for $1 at a local Sacred Heart op shop, with black leggings and a cardi…the dress is a little big for me, but is so comfy to wear…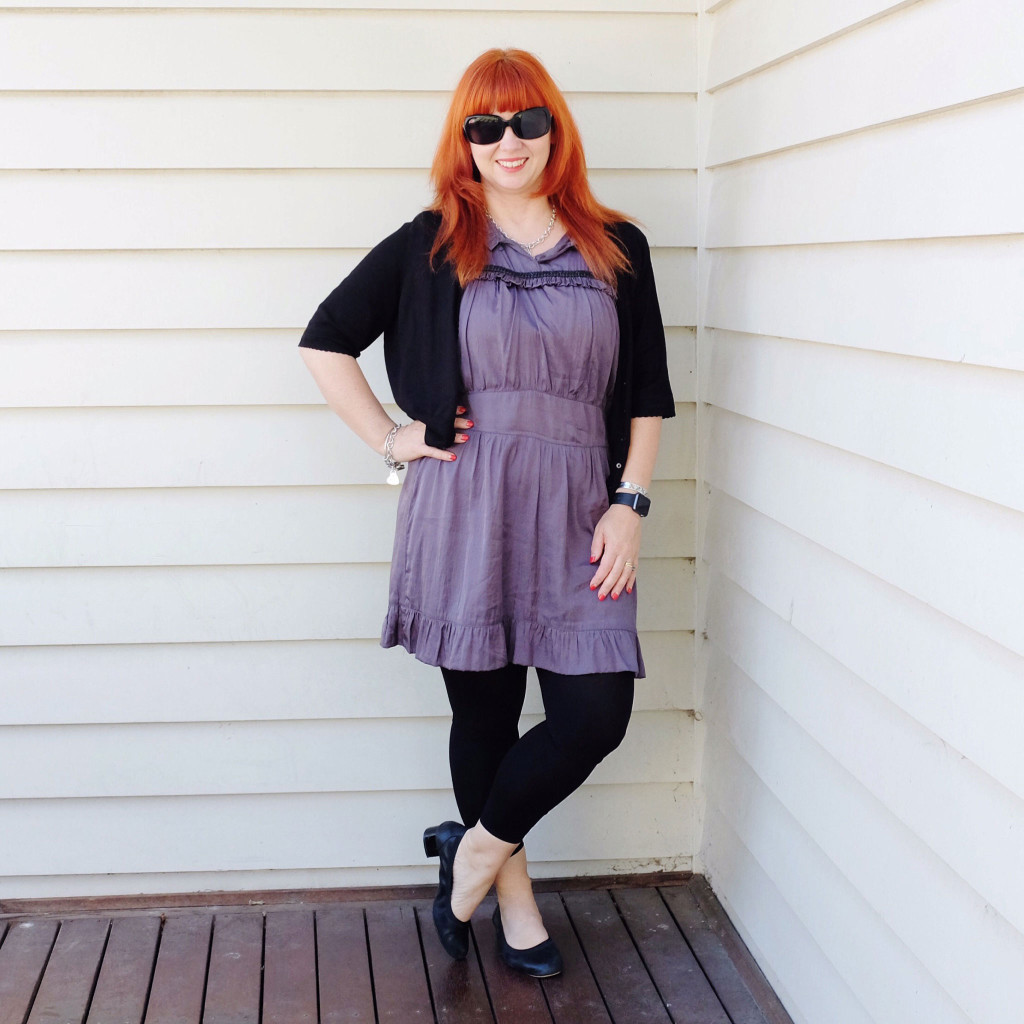 Please note: none of my outfits are sponsored or gifted unless specified.
What was your favourite outfit of this edition of What I Wore? Share in the comments below as I would love to know!