Do you still have your favourite childhood toy?
I do!
I wasn't one for dolls…I much preferred soft toys, something which has lasted into adulthood, where I went through a phase of making teddy bears.
I even won a few blue ribbons at local shows with my unique bear design…I can't sew but I can make a pretty good bear!
But I digress…my favourite toy that has lasted the years and is still with me today is this…meet Septimus…or as he was known to his friends, Seppie…I have no idea how he got that name though…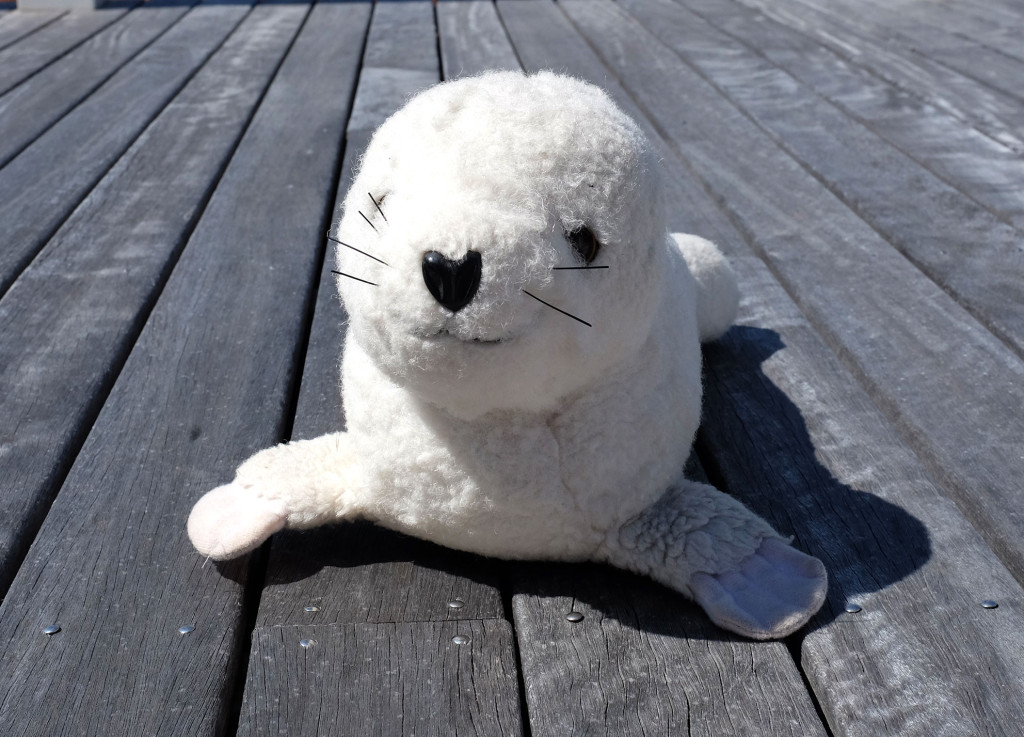 He is a white fur seal pup and he came from Myer in Doncaster…Mum told me she had him delivered as it was during a petrol strike and she wasn't able to go get him as she needed to save petrol for the school pick ups.
I remember quite clearly that he came in a clear plastic box…no idea why I remember that as my memory is really bad at the best of times….but I do.
And from the moment I took him out of that box, he went everywhere with me, tucked under my arm.
He is well travelled…I took him on planes, with him sitting carefully on my lap.
Strangely, we can only find one photo of me with him as a kid….I think I am about 5 or 6 in this picture….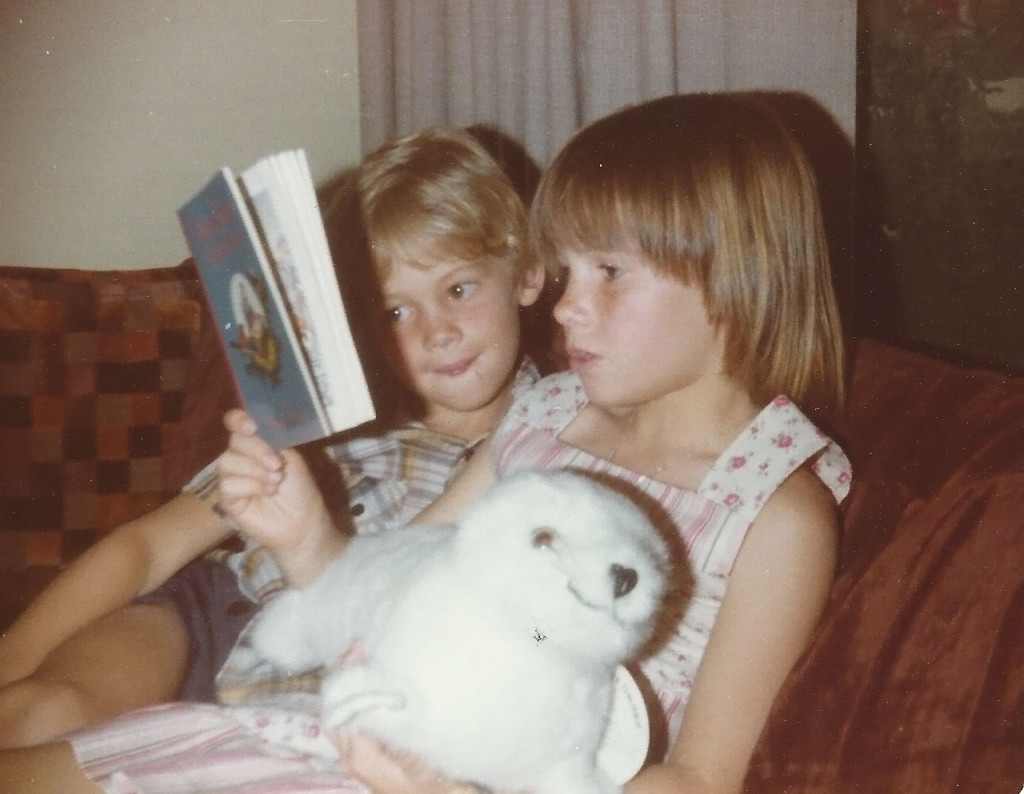 Now, he sits peacefully in retirement on our bed at my parent's place…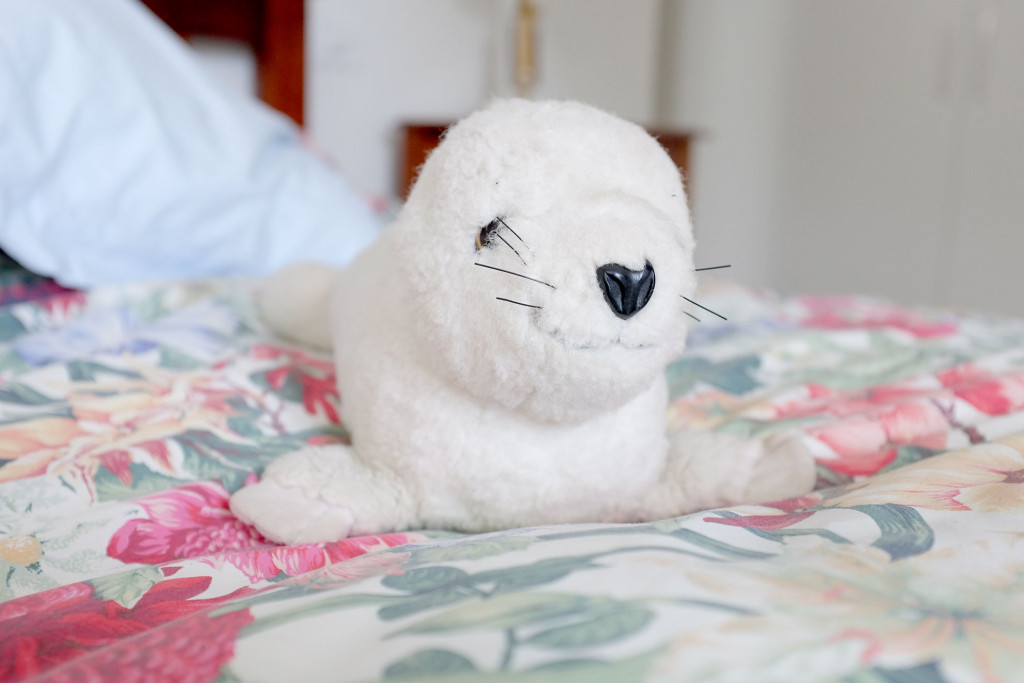 I have to safely put him out of a certain furkid's reach when we go down there…she also loves soft toys, but they don't last long when she is around!
I nearly had a heart attack the day she ran past me with Seppie in her mouth…luckily bribery works every time!
Amazingly, Seppie still remains almost as white as when I got him, although he has been through the wash more than once…then hung up on the line by his flippers to dry off!
I tried to find out a bit more about the company who made him…Real Soft Toys…but doesn't seem to be much to be found.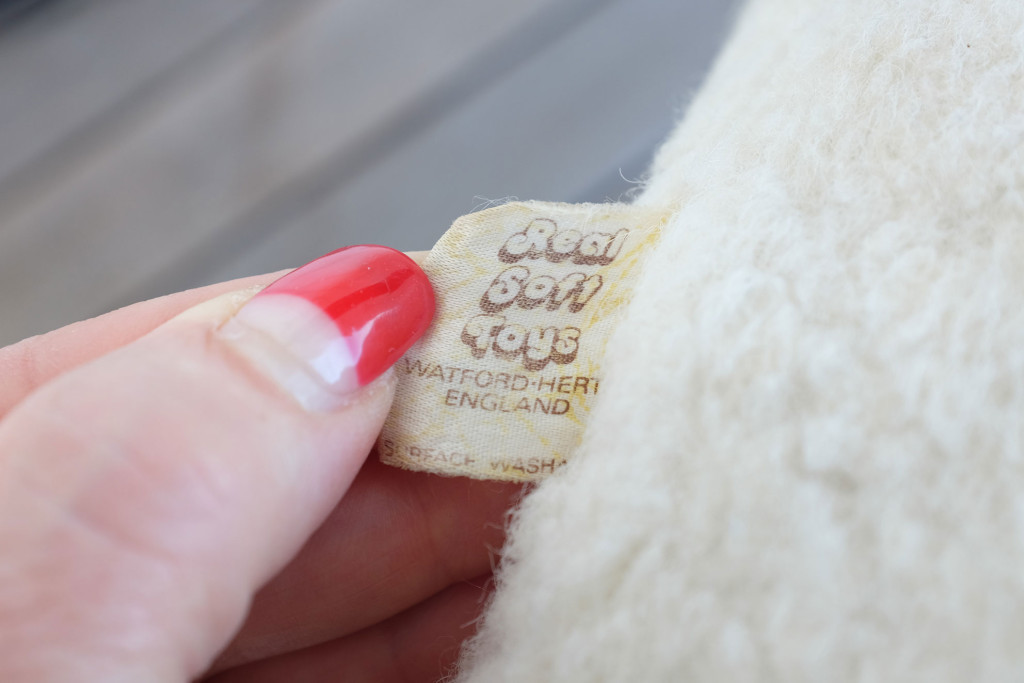 Apparently, the firm was founded in 1969 by R. M. Francis & Son, and they were based in an industrial estate in Watford, England.
They made cats, dogs, bears and obviously some other animals…like seal pups!

In 1980, Real Soft Toys were taken over by Lefray, so any soft toys with the Real Soft Toys label are from the 1970s or earlier.
I tried to find another seal pup like Seppie on the internet, but he seems to be unique…couldn't find any reference at all!
If anyone knows any more about Real Soft Toys, let me know!
Do you still have your favourite childhood toy? Share in the comments below!