Have you ever wondered how to connect to all your favourite blogs in an easy to use format…and also have the ability to find new blogs of interest?
I have a solution…it's called Bloglovin, and it does all of the above and more…plus it's free!
Bloglovin allows you to add any blog…and I mean any blog, not just those registered with Bloglovin. You then will see any new posts to your feed as your favourites are updated.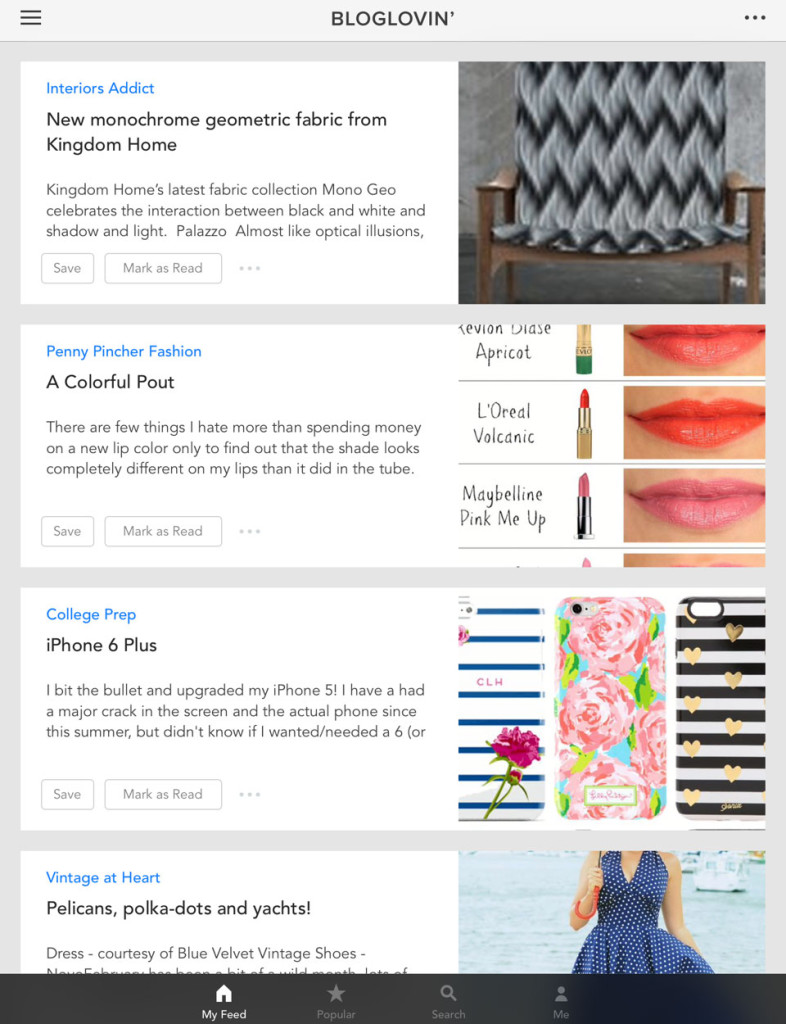 You can find new interesting blogs to follow, or just have a random browse through the latest and most popular posts.
And you can "save" any post of interest for future reference!
There are various categories to browse through, including Lifestyle, Fashion, Home Decor and DIY & Crafts.
I discovered Bloglovin about a year and a half ago, when I first delved into the blogging world, but it has actually been around for a while…since 2007 to be exact!
The developer's aim was to create a platform that readers could have all their favourite blogs in one place, as well as sending traffic back to the bloggers they were following.
And according to the description in iTunes, over 20 million people are now using it!
I did initially find the app on my ipad to be a bit buggy…would sometimes take ages to load, and would frustratingly often crash.
But to Bloglovin's credit, there has been quite a few updates, and the latest version (3.2.1 released Feb 17th 2015)  is running like a dream!
If you are a blogger, you should claim your blog via Bloglovin…that will enable you to create a button that you can add to your website, which allows your readers to easily follow you using their Bloglovin feeds.
You can then check out who is following you…sadly, my little blog doesn't have much love as I only have 38 followers, but it's better then no followers at all!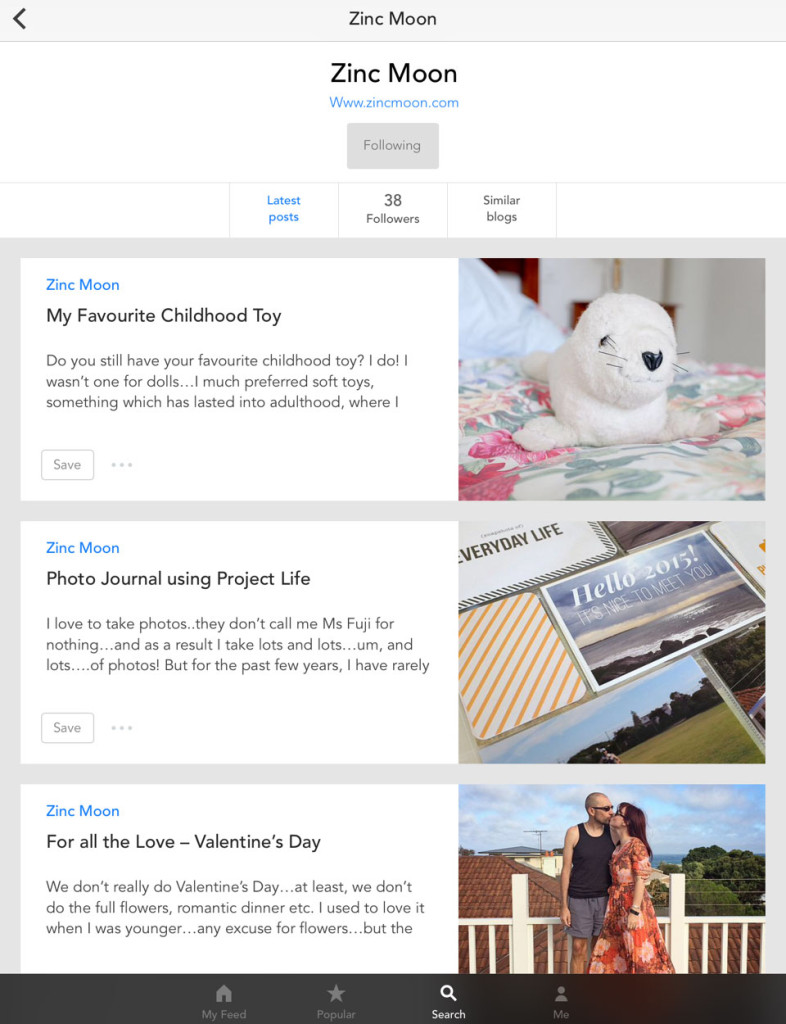 I use it on my ipad, but Bloglovin is available also for Andriod, or via your web browser on your computer.
It is easy to use…just sign up and start following blogs!
There are two ways to view the posts…either within the Bloglovin "frame", or as the post appears on the actual blog.
I have to admit I don't read "magazine" or "news"websites anymore…I just open Bloglovin, and check out what has been happening!
As a blogger, I am not sure it will guarantee to bring more traffic to your site, but as a blog reader, I find it really useful!
Click here to find out more about Bloglovin!
Do you use Bloglovin…follow me using the button over in the right column of this blog…or search for Zinc Moon in Bloglovin!
If you are a blogger, let me know your blog so I can find and follow you!