I first heard about this new initiative via a Facebook blogging group I belong to, and was intrigued…Australian based Soul Republic is a social enterprise for profit that is dedicated to changing the lives of children living in extreme poverty.
And the first product is the Moeloco inspirational flip flops, or what us Aussies call thongs!
The concept is based on the business model of parallel giving…with every purchase, Soul Republic will provide a pair of shoes directly to orphans in Calcutta, who are supported by the Hope Foundation.
By providing shoes, it will enable the kids to attend school and avoid the issues such as injury caused by having no shoes to wear..something as simple as having footwear, can change a kid's life forever.
The name "Moeloco"is a combination of the Hawaiian word Moehani, meaning dream and Loco is the Latin word for crazy.
The woman behind Soul Republic and the Moeloco flip flops is Sydney local, Kathy Wong. Her own life experiences has led her to want to do something on a grand scale, that would give back and make a difference, with particular focus on the welfare of children living in poverty.
The flip flops/thongs are bright and colourful…there are four unique designs, and each one has a different message inscribed into the soles, so when you walk on the beach, you leave behind an inspiring message behind in the sand…how clever is that?
I went for the "I'm Happy" design as I love orange…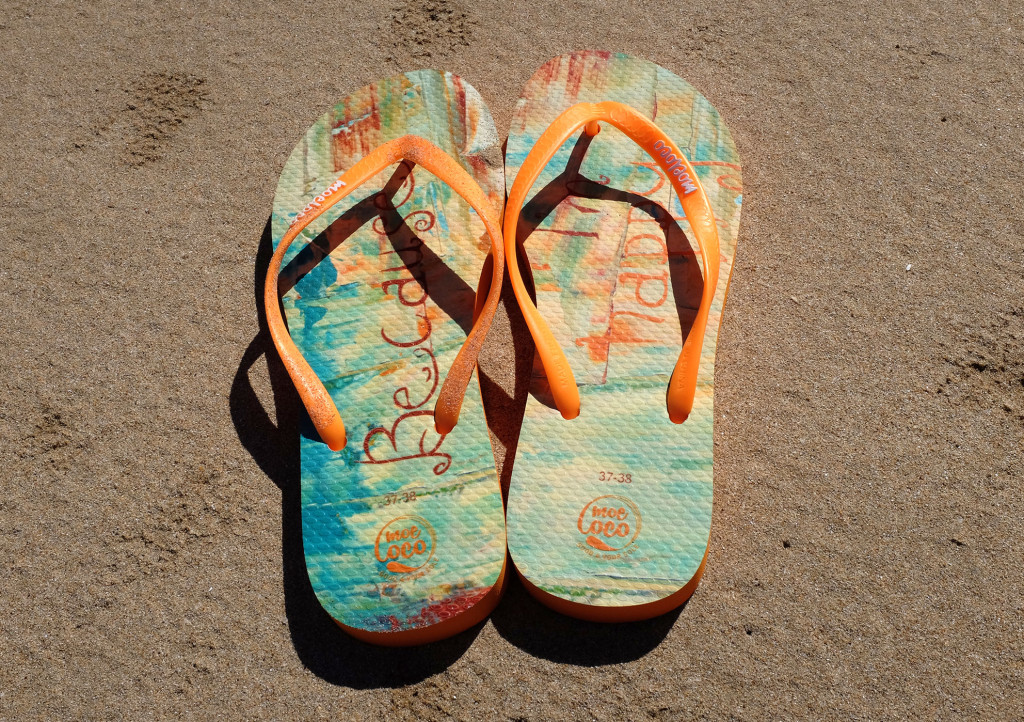 On the soles is "Be Happy"….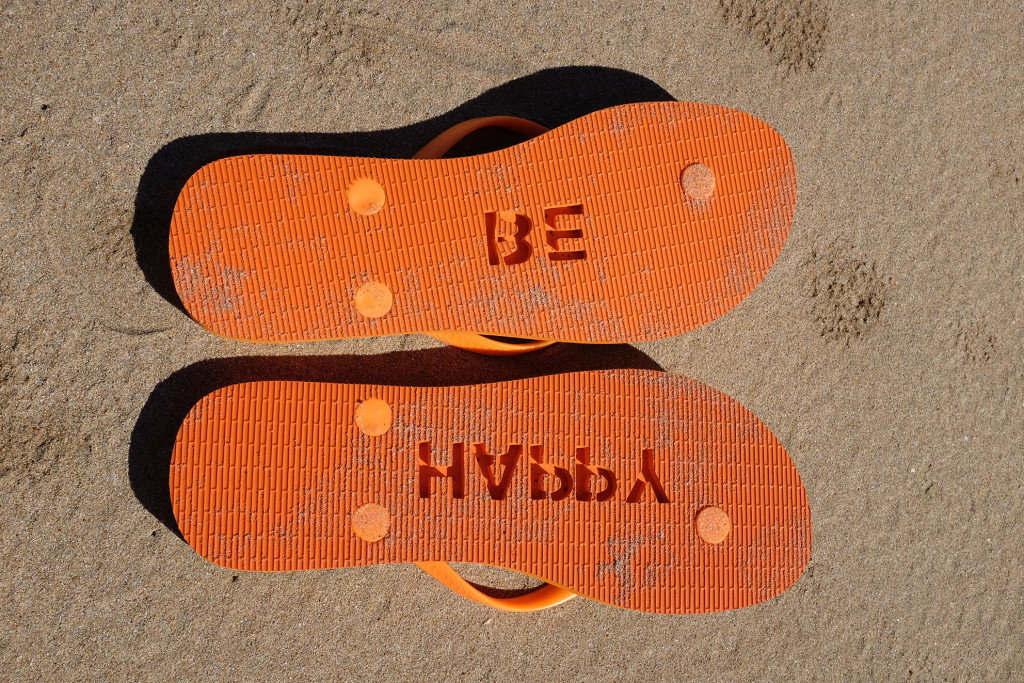 At the time of writing this post, 400 pairs of shoes have been donated and delivered with another donation underway…that's 400 children who can now attend school, with their brand new footwear!
What Kathy Wong has created is heartwarming, and her dedication to the project is inspiring. And by buying one of the fabulous Moeloco designs, you get a stylish pair of flip flops/thongs, and you are helping change a kid's life forever…it's a win-win situation!
The flip flops/thongs are $35 plus delivery and are available online or at select retailers.
To find out more, click here to visit the Moeloco website!