As you can probably tell from posts on this blog, we like to "brunch"…and we love tea…proper tea!
However, we are constantly amazed at how many places do not know how to make a cup of tea that is actually enjoyable to drink…right to the last drop!
Melbourne is definitely a coffee city…there are coffee places everywhere…along streets, down alleyways, hidden in all sorts of locations…but to find a good cuppa in this town is sometimes not easy!
Because when we go and visit cafes in various locations around this city, and further afield, we find that tea seems to come a big second to coffee…and in some cases, a very obvious afterthought!
So cafe and restaurant owners, please take note….
Make an effort to serve tea with the same care that you serve coffees….drinking tea can be a wonderful experience and presentation can play a big part in that…use a gorgeous teapot…have cups that aren't styled for coffee…look at this gorgeous teapot at Gypsey and  Musquito..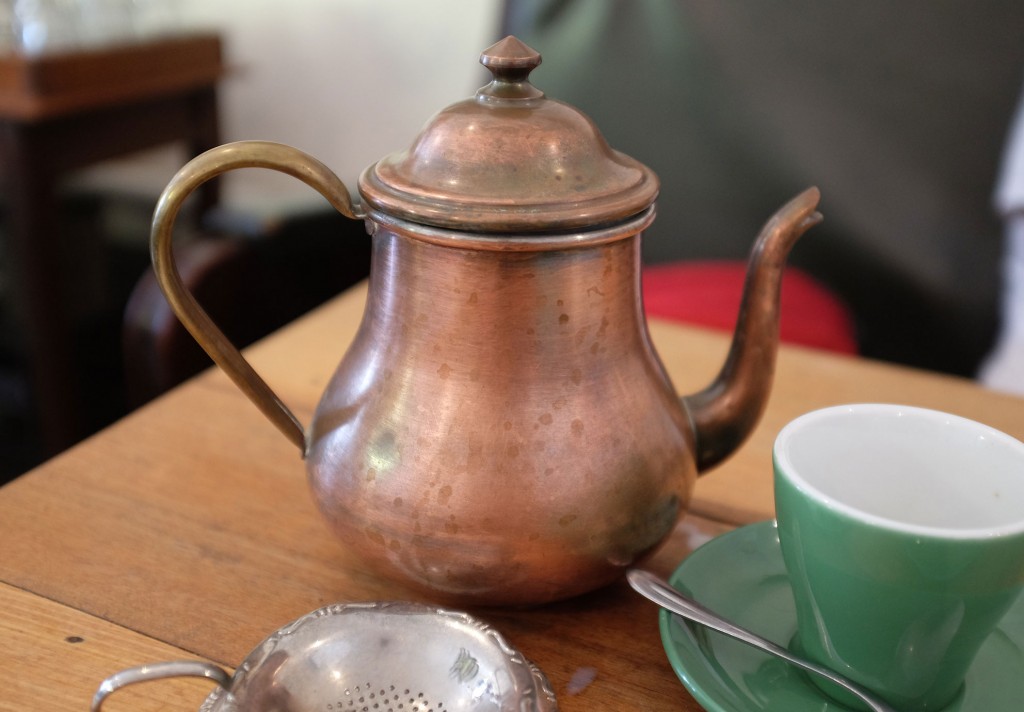 Do not make a tea for an order, and then leave the teabag sitting in the pot while waiting for it to be served…it means it ends up being totally over steeped by the time the customer gets it, and in some cases, almost undrinkable! Same goes for tea leaves...Fussy Pots always gets it right with tea being quickly served….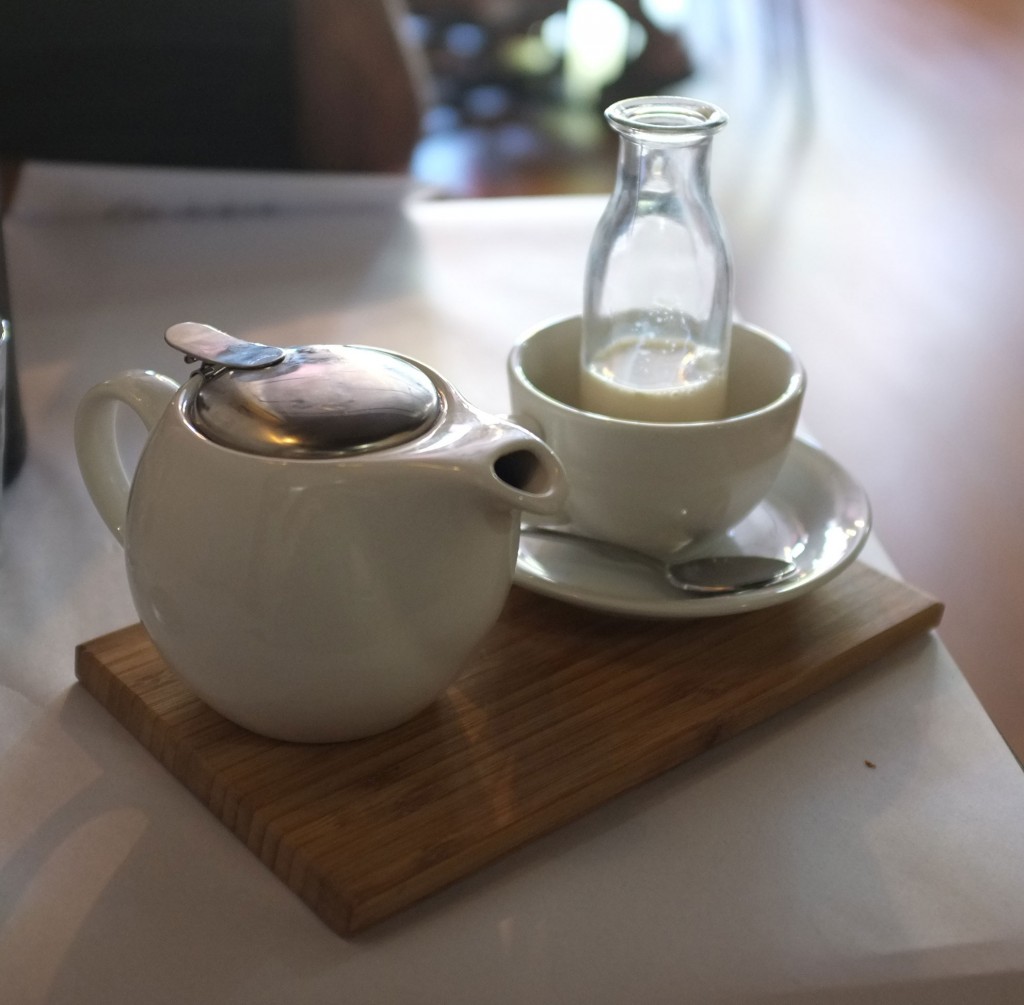 Actually learn how to make tea…you may be surprised…for example not all tea should be served with boiling water….
Make an effort to have a good quality tea available…and stored properly….yes, you can taste the difference…
Educate your staff so when they get asked about teas, they have some idea what they are talking about…bet they know all about the coffees….we had a waitress give us a strange spiel about the chai tea leaves they had..that they were "thicker" then usual…so I decided not to risk it being lactose intolerant…we found out later it was the same tea leaves that we have had at other places..so no problem!
If you are going to charge a top price for a pot or cup of tea, make it worthwhile…..some are quite happy to charge a fortune for a tea bag thrown in a cup…and not even provide enough hot water!
And get with the times and offer a proper chai tea…not using the powdered version…use chai tea leaves, and the milk infused. If you are lactose intolerant like me, you can't have the powdered version so its nice to be able to enjoy a real chai…like this one at Hawk & Hunter…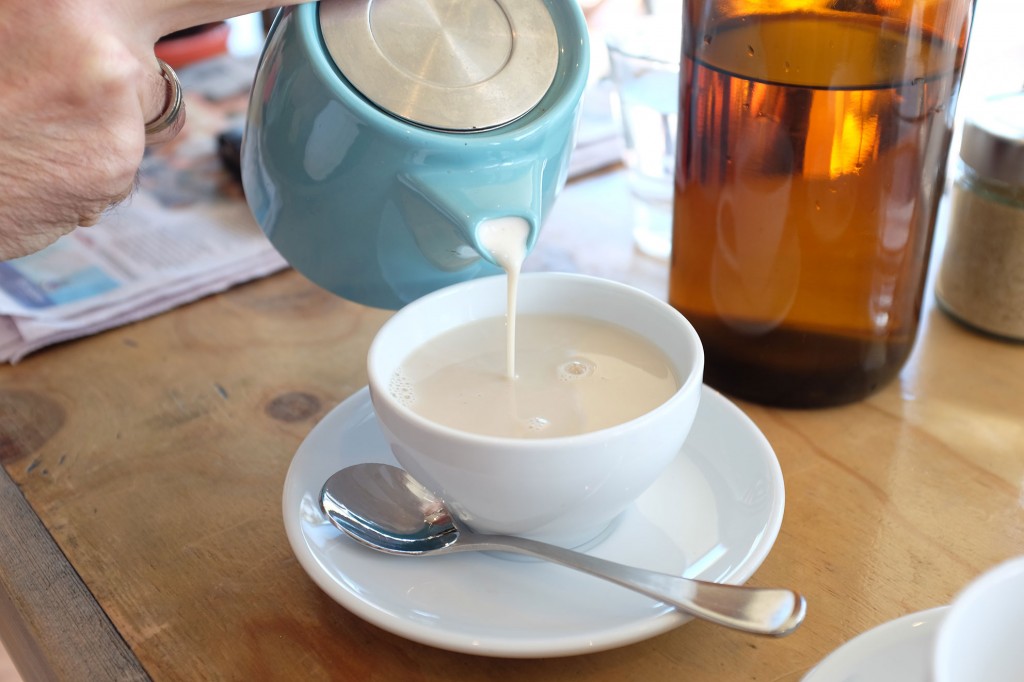 We are regular customers of two tea houses…Storm in a Teacup in Collingwood, and Travelling Samovar in Carlton North…both worth a visit if you want to know what real tea is about.
It doesn't take much but us tea drinkers will thank you…and be back for more!
Can you recommend any cafes or restaurants that take as much care for their tea drinkers, as they do for the coffee drinkers?
Let me know!