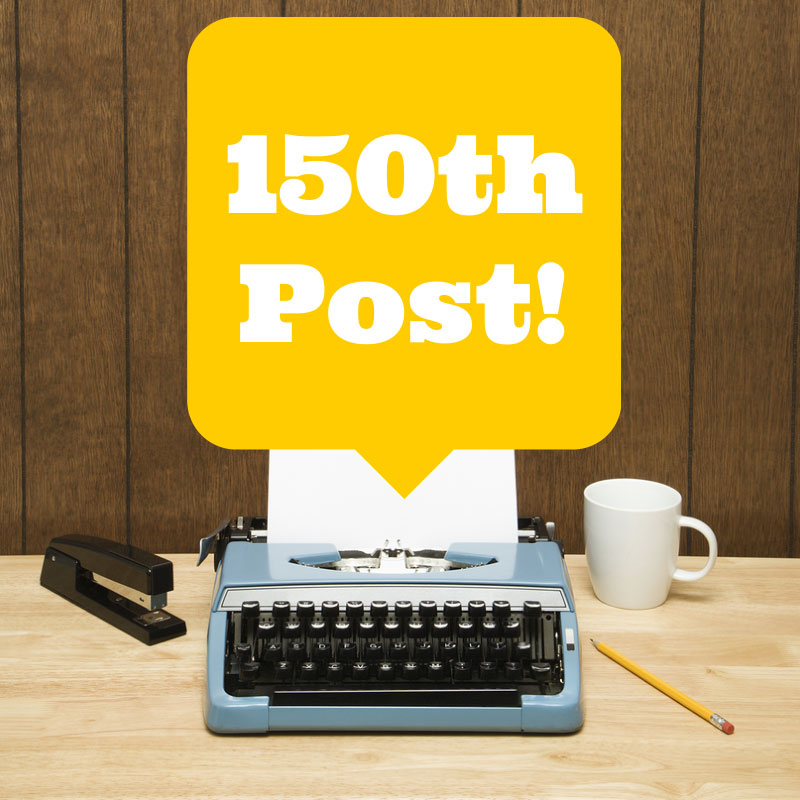 Welcome to my 150th post!
That means 150 days of researching, planning, writing and taking photographs..and I have loved every minute!
But sometimes what I am calling my "blogging insecurities" start creeping in…is anyone reading what I write…and if they are, do they find it interesting…is it too boring…too wordy…it goes on and on.
I was becoming obsessed with watching the stats of the blog and became rather despondent when the numbers weren't rising…
As a relative newbie to blogging, I raised this with my fellow "Blog with Pip" students…some of them are new to blogging, some are old hands at it.
And I am so glad I did, because as I read through all their lovely and supportive comments, I remembered why I am doing this in the first place!
The main reason that Zinc Moon came into existence was as a sort of therapy…for me.
I find writing about things I love, and topics I am interested about, very soothing…I really enjoy writing about our various health challenges in the hope that it helps others going along similar journeys.
I am determined to keep my little corner of the internet as my space to write about what I want to write about…and not become hand tied to "having" to do reviews etc.
The way I come up with places to visit, cafes to eat at etc, is totally random. We often pick an area of this wonderful city we live, and just wander to see what we can find.
And so far, its been absolutely wonderful!
We have met some gorgeous people such as Kristy at Fussy Pots, Jules at the Lunar Store, Amy at Minette's Vintage and Tracy at Frocks and Slacks plus many more…
Not mention discovering our two favourite tea houses…Storm in a Teacup and Travelling Samovar!
But I do have a guilty secret…although I am doing this for me, I SO want to have a "successful" blogs…to be recognised as someone who has created something worthwhile…and interesting!
Yes, deep down I do want to have 1000s of visitors, who wait with anticipation for my next post.
And it would be heaven to raise enough funds from blogging to be able to concentrate on my writing, and be able to spend more time being a "blogger"!
However, I am a realist..there are millions of blogs out there…with thousands of new ones starting up each day.
Our lives are busier then ever, and there is so much information being broadcast…continuously….24/7.
Zinc Moon probably would fall in the "lifestyle" category and this type of blog is the hardest to "promote" as it is very individualised…plus I don't do crafty projects…and definitely no parenting advice…..
But I am now proud of my own "voice" and hopefully will develop it further as time goes on.
And as the script on this pendent so rightly says…"Be yourself, everyone else is already taken"!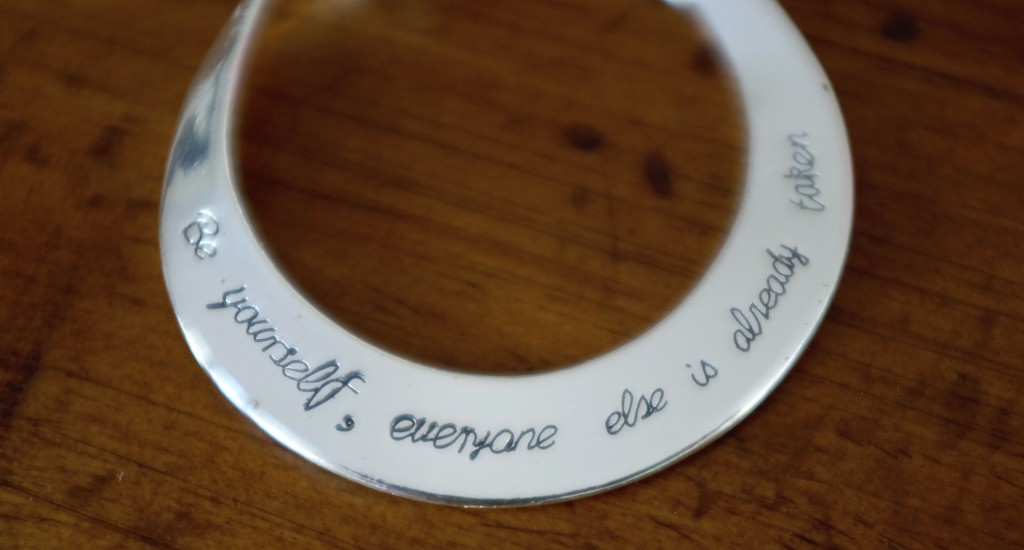 If you like this blog, please let me know…I would love to hear from you and it would really make my day!
And if you are feeling so inclined, please follow Zinc Moon on your favourite social media platform….thank you from a very grateful blogger!