With the music of Les Miserables still ringing in our ears from the performance we went to yesterday, we decided to head back into the city to go to the Victor Hugo: Les Miserables – From Page to Stage exhibition!
We are lucky that this world first exhibition is being held in the State Library of Victoria, right here in Melbourne!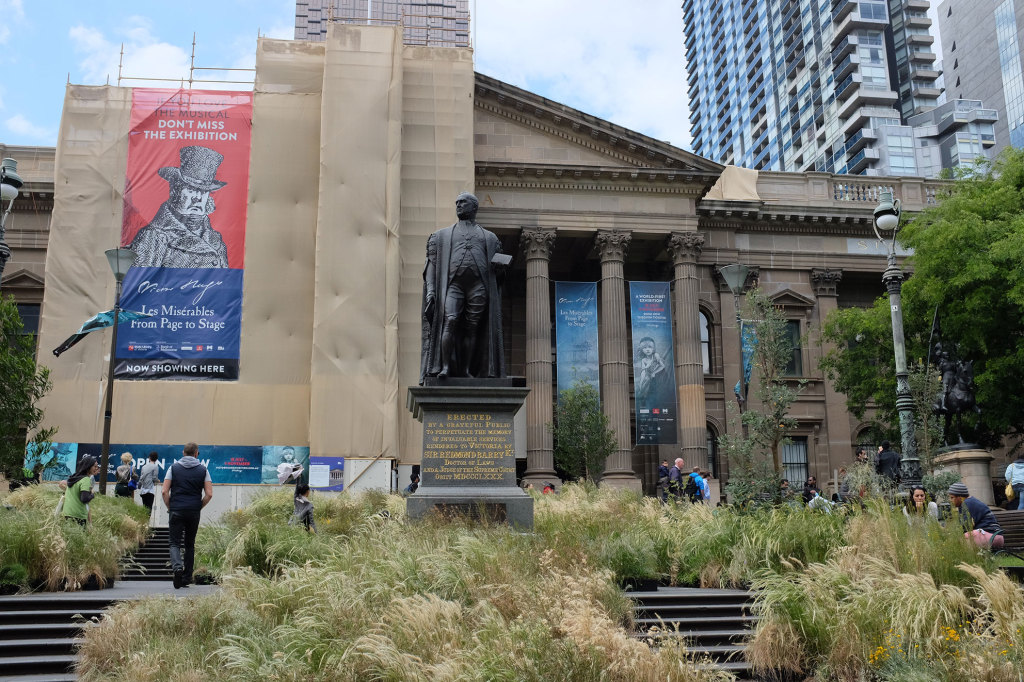 Les Miserables was first published in 1862, and it is almost 30 years since the musical was first performed in Australia…and I am proud to say I saw the original production twice!
However, many people, including me, don't know much about Victor Hugo, and the history behind the story…this exhibitions traces how Les Miserables went from being one of the great international novels of the 19th Century, to being one of the most loved musicals of all time.
The exhibition has been made possible through various loans and collaborations, and even includes Hugo's original handwritten manuscript on loan from the Bibliotheque national de France…and is the first time the manuscript has left Europe!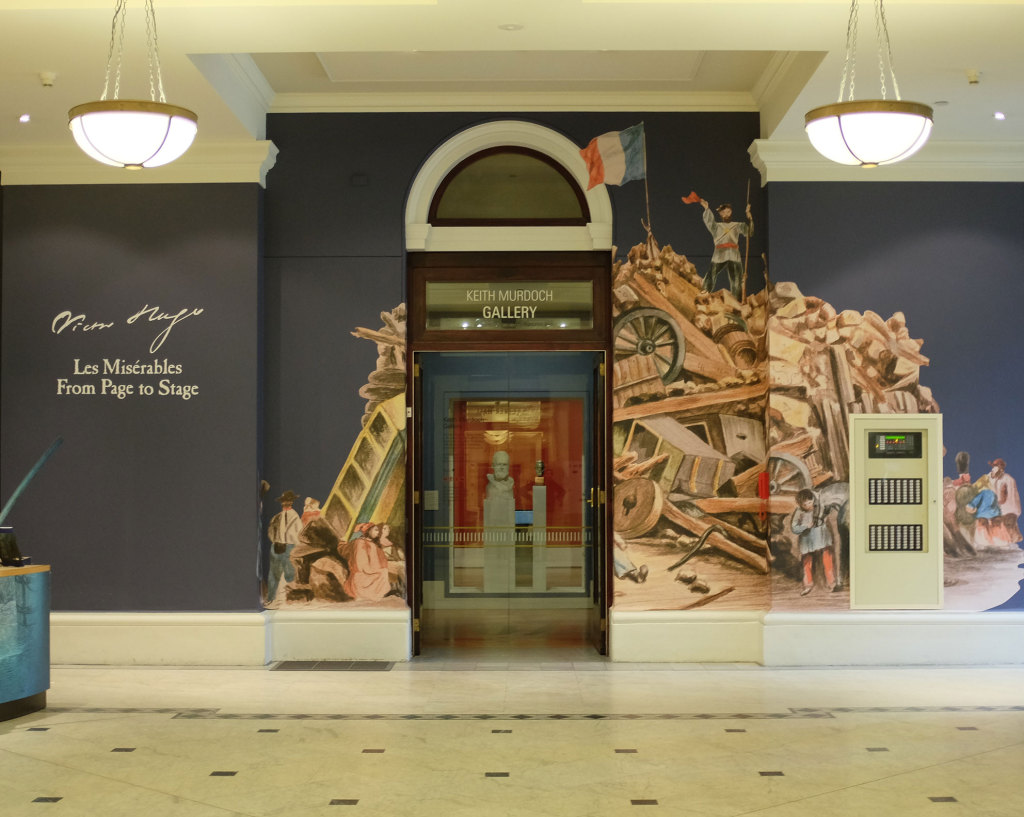 As we walked through the first section of the exhibition, which includes various artworks of Hugo's, it struck me how dark and somewhat depressing the images were….a stark reminder of the difficult and turbulent time he lived in.
The second part of the exhibition looks at the various forms the book has taken over the years, from being translated into many languages, to being illustrated, and being put on stage and onto the big screen….and being brought to life in a musical.
The transition to a musical actually began in 1978, when Alain Boubil, a music publisher and lyricist, combined with composer Claude-Michel Schonberg, and they spent two years condensing the 1500 pages into a fabulous stage show!
The last section of the exhibition focuses on Les Miserables as we know and love today…including interviews with the cast of the current production.
It is a large area, set up with a stage and a large screen, which incidentally was showing my favourite Jean Valjean, Colm Wilkinson, performing in the 25th Anniversary concert.
I quite happily stopped and watched for a while…..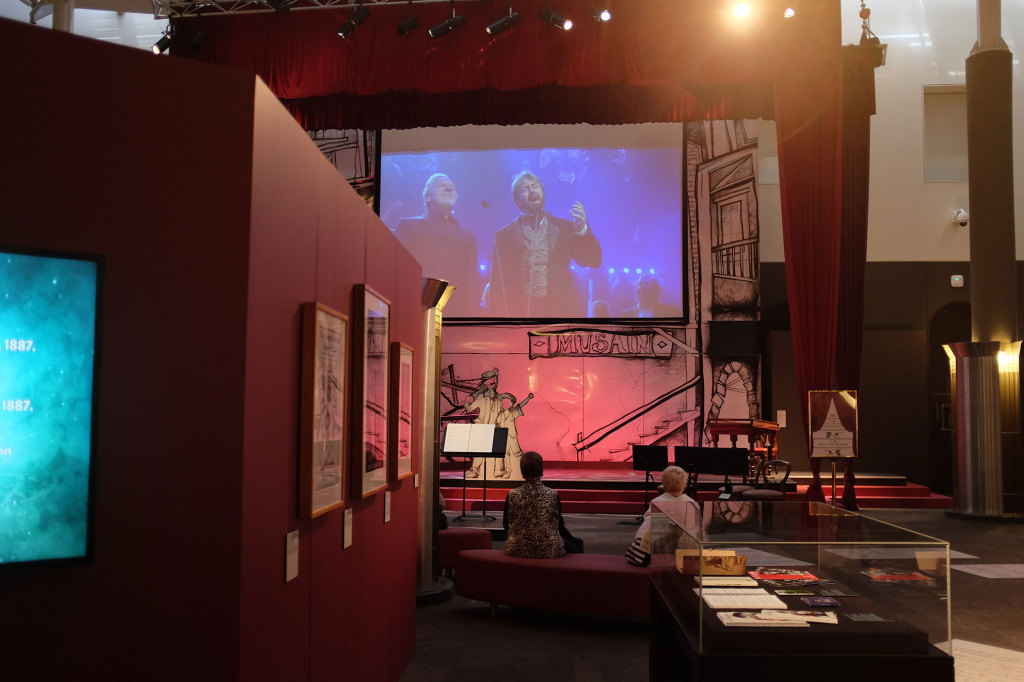 They also had the full score of the concert on a stand, which my musician/conductor husband checked out!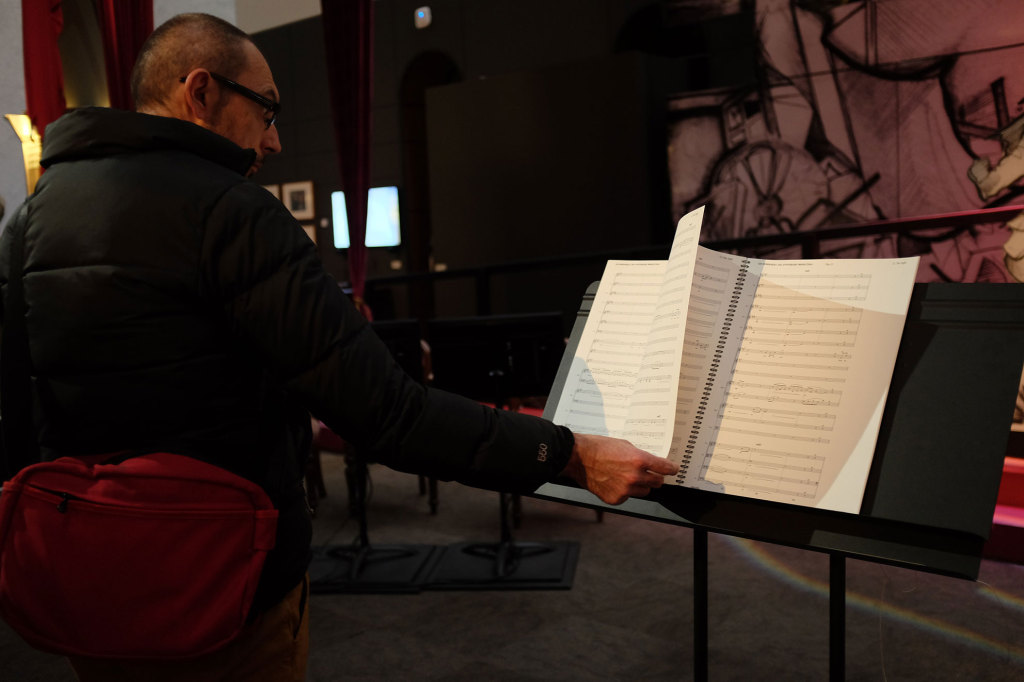 If you love the musical, then I highly recommend getting along to this exhibition, as it really does give a fascinating insight into Les Miserables, and the journey it has been on!
And I suggest grabbing the catalogue…which has now been reduced in price in the pop up shop….it is a great souvenir of the exhibition, full of information and illustrations!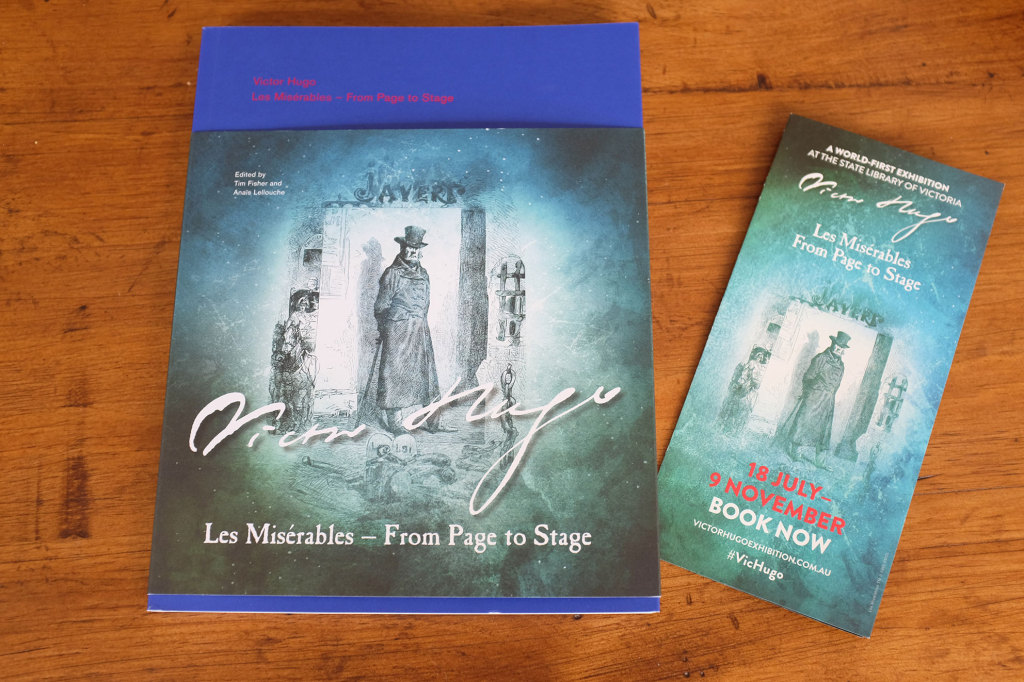 However, you will need to be quick to see this exhibition….it finishes in Melbourne on November 9th!
For more information, click here to visit the Les Miserables – From Page to Stage website!