I came across the Karton Group via an ad in my favourite magazine, and was intrigued….furniture made of cardboard?
Wouldn't it be flimsy…how can it be strong enough…
But its true, the Karton Group does furniture with a difference…the designs are made out of cardboard…a super high-grade corrugated paper board…but cardboard none the less!
The products come flat packed and are mainly from Germany.
And according to the instructions, can be assembled in minutes…by folding…no allen keys or missing screws….
The furniture designs available include a bed…complete with bedside tables, AND underneath storage…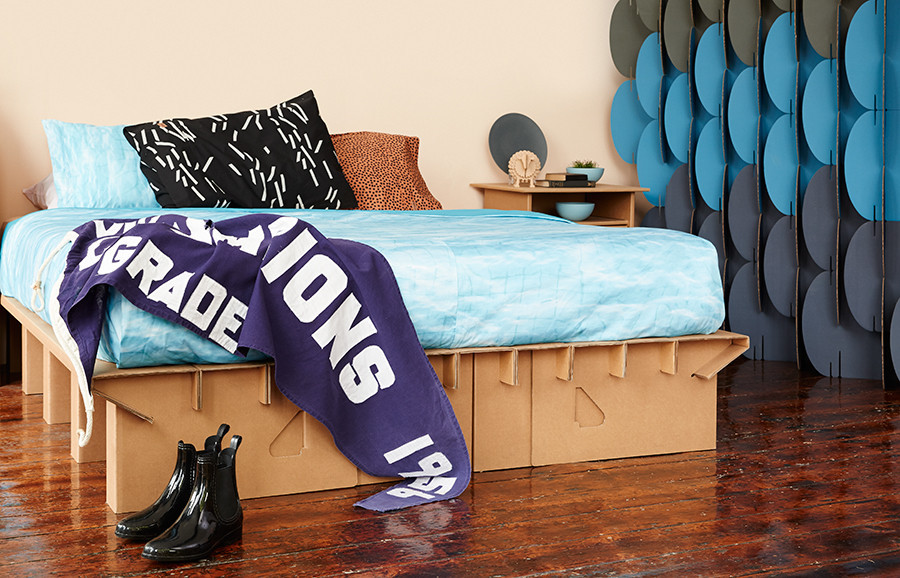 To stools…..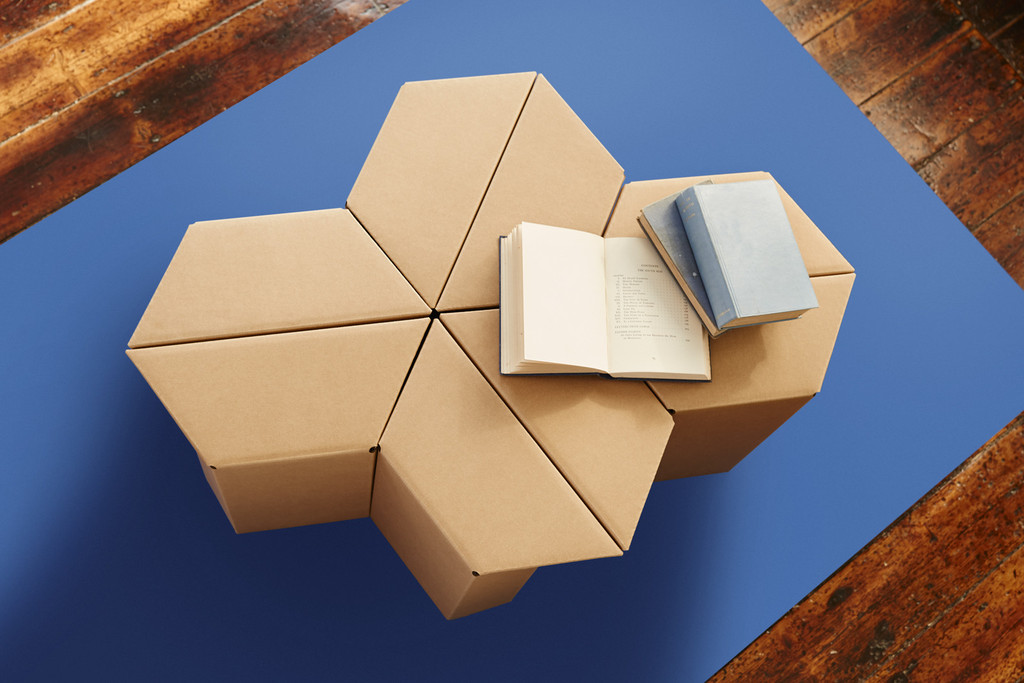 A table…that is also a desk…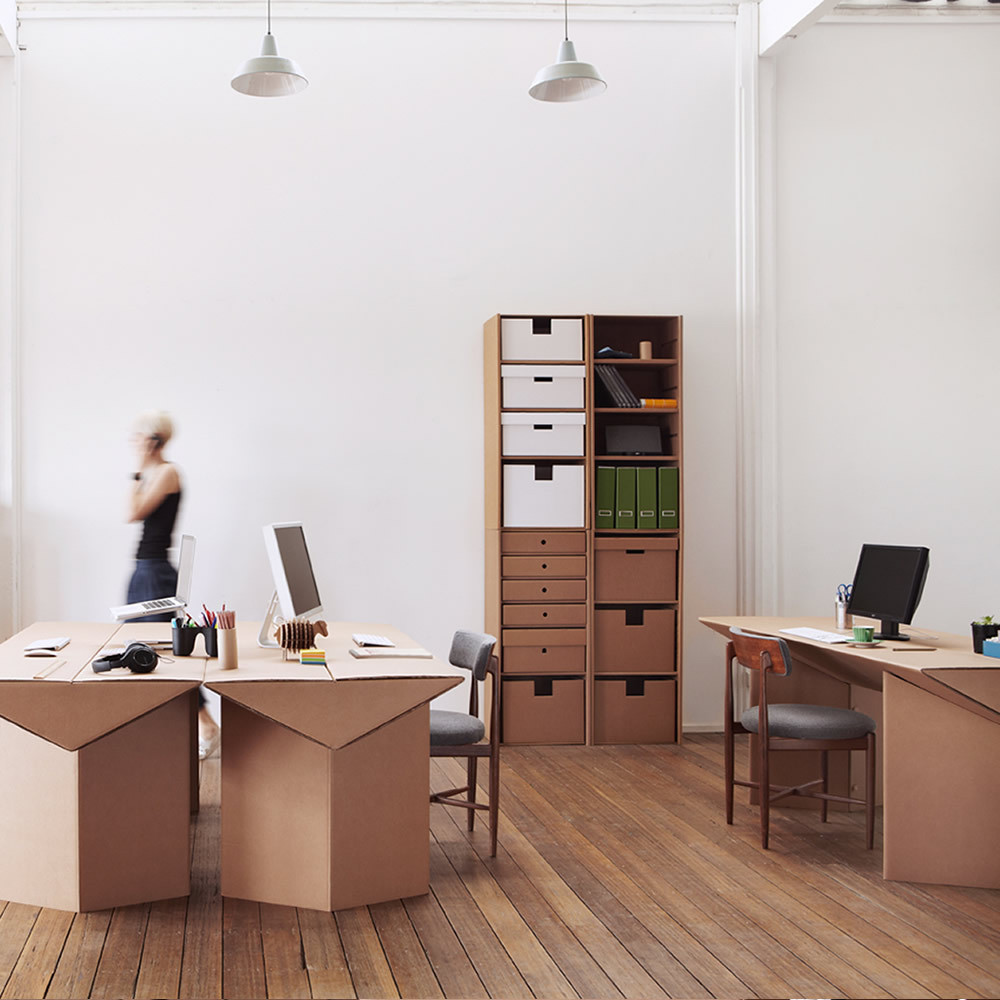 A TV unit that also can be a coffee table…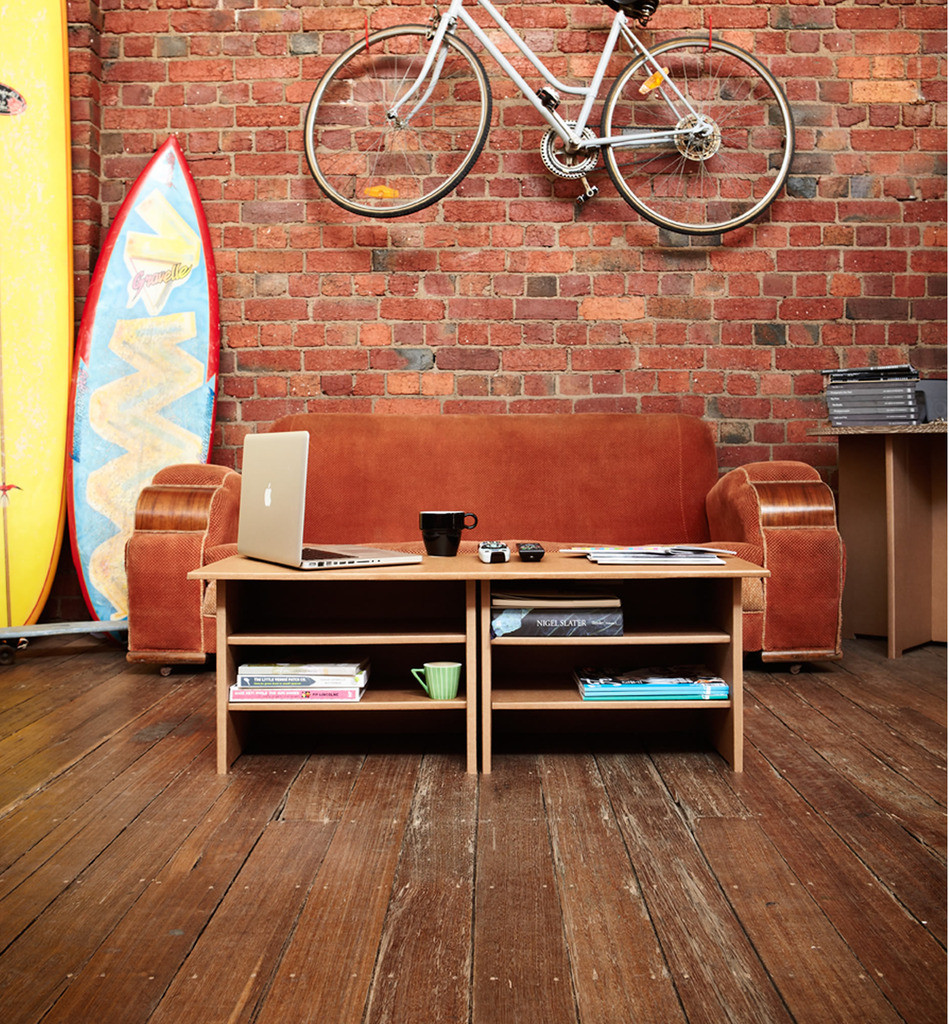 Even a chest of drawers…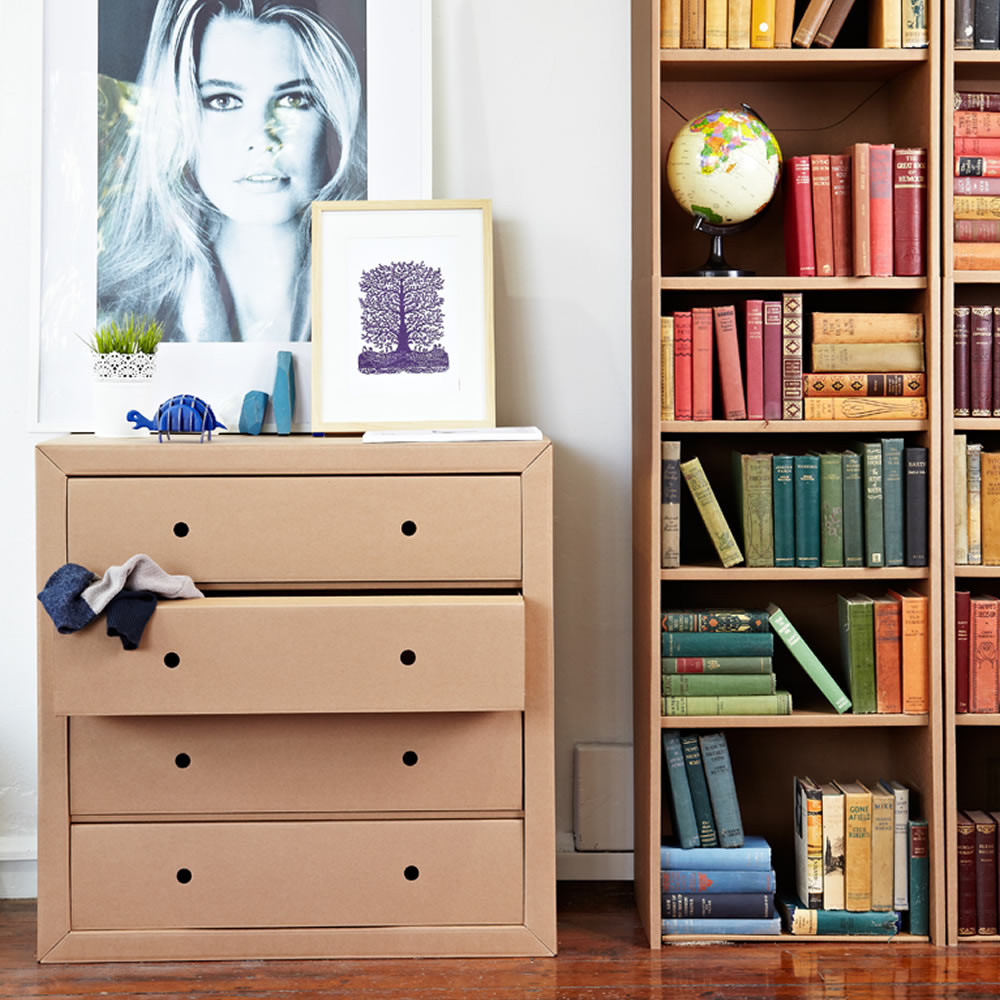 The  list goes on…there are even kids toys, such as a "Little Kitchen" ….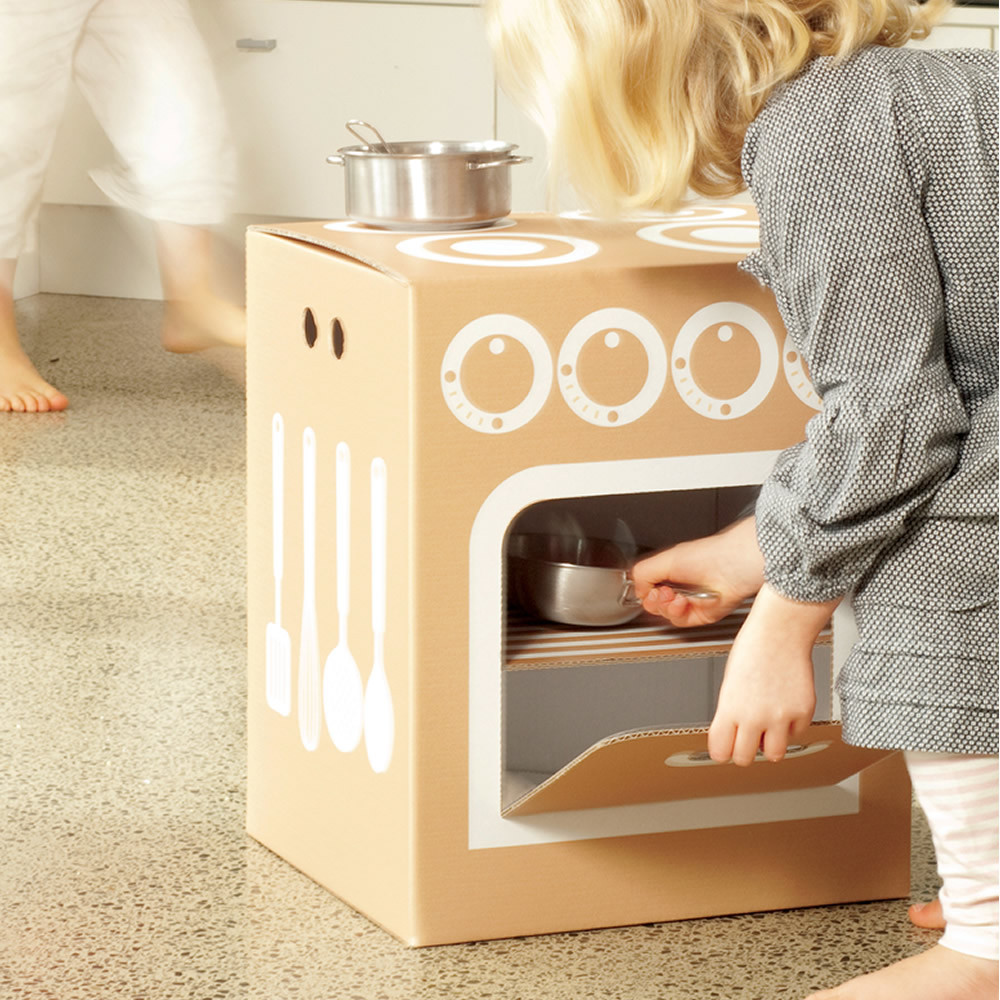 The only thing I can see that is missing is a cardboard sofa…not sure how that could work…
And if you don't think these products would be strong enough…they are…for example the Paperpedic Bed has a load capacity of close to a ton, and can sleep 1-10 comfortably…and here is the Karton Group's image to prove it!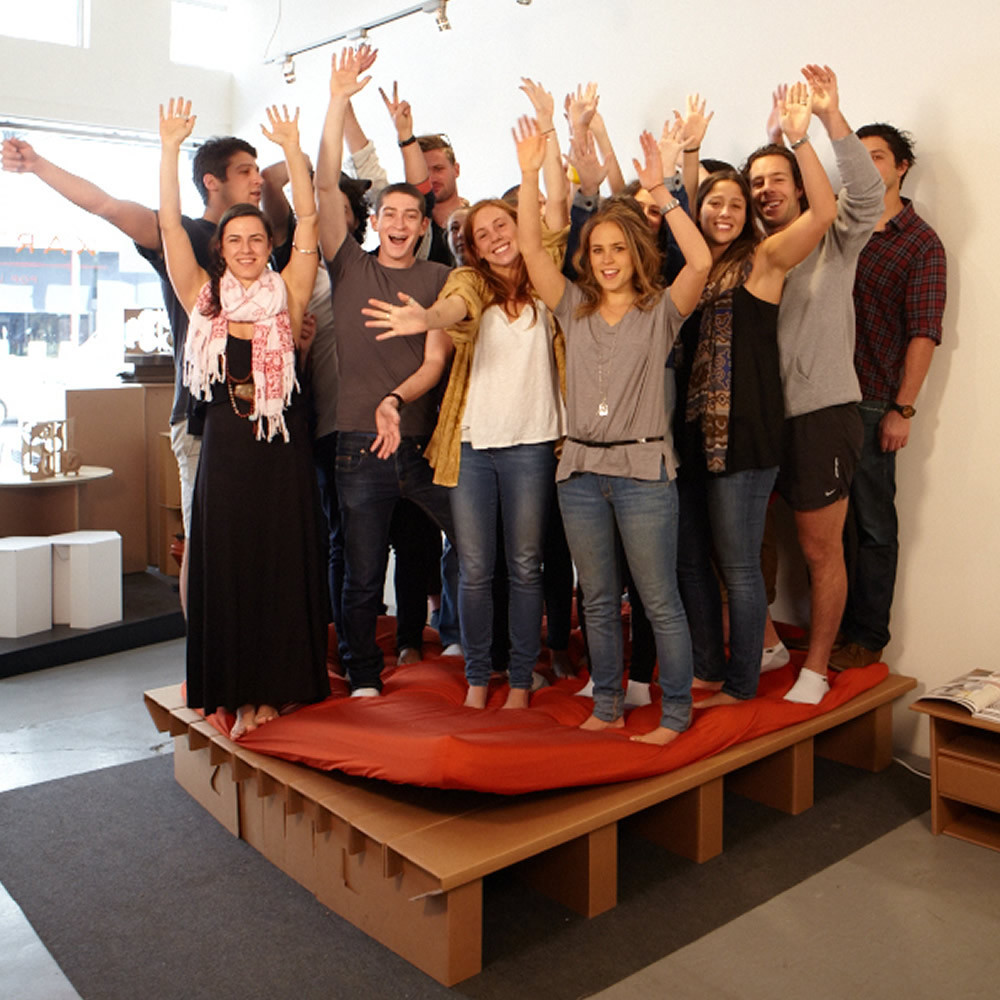 And the beauty of the products being made from paper board is they are kind to the environment! The paper board is made from a mix of virgin and recycled paper plus all the products are 100% recyclable!
Its like the adult version of playing with cardboard boxes…except this time you can sleep on it, sit on it, work on it….and then recycle it when you don't need it any more….genius!
Plus, if you want to decorate, you can bring out your inner artist by using water-based polyurethane and paints to brighten up your furniture!
So who could use something like this…….basically anyone who needs temporary furniture for whatever reason…furniture that should last for as long as needed, but that can be folded away to be  moved, stored or recycled when required!
For example, say you are waiting for new furniture to be delivered..and the wait is months…this could be the solution.
Also would be good if you move a lot…I can speak from experience that a house full of regular, heavy furniture is not easy to move quickly…safe to say I never want to move again…ever…
I actually like the look of the desk/table…only trouble is I don't think it is terrier proof…
Unfortunately, the Karton Group currently have no actual store where you can view all their products, so I haven't actually seen the larger items in real life….but you can see a select range at various stockists or you can order online via their website.
Click here to find out more about the Karton Group and purchase their products!
All images courtesy of Karton Group
Please note: this is not a sponsored post! I am just fascinated with the innovative idea of cardboard furniture!