As some readers will know, both my husband and I have had health issues over the last couple of years…my husband had a liver transplant about 17 months ago, and I have been recently diagnosed with Thyroid Cancer and had to have my thyroid totally removed.
One thing that we have learnt is how much you appreciate the little things!
We all lead busy lives and can sometimes forget that a small gesture such as sending a card, flowers or even just a text message can mean so much…it can really brighten a day that previously seemed so dark and hopeless.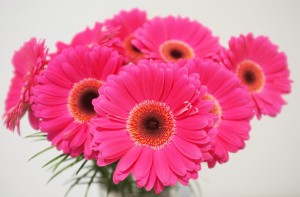 During my husband's illness and subsequent transplant, every message of support was very much appreciated and valued.
It helped us get through the tough times. It gave us strength and comfort that we were not alone.
These messages are so precious that we have saved them all in a book to look back on.
Then when I got diagnosed with cancer and had surgery, I was totally overwhelmed by the number of cards, messages and flowers I received. I had been a carer for so long, with all focus on my husband, that I was unprepared for just how many lovely people took the time to wish me well.
A friend dropped of soup for me to eat when I had trouble swallowing due to surgery…another brought a bag of crime DVDs (my favourite) to watch while I was recovering.
The joy of going to the letter box, and finding cards had arrived…I still love getting "snail mail"!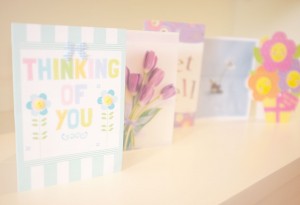 And all the gorgeous flowers…!!
And I can honestly say that the messages, cards, flowers etc made facing the fact that I had cancer a little less scary.
And I feel very loved!
On my birthday, a friend braved bad traffic and weather to bring me a beautiful flower pot and card…that means so much.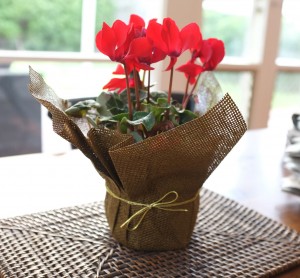 We are both really touched that our friends and family are thinking of us as we work our way over the hurdles that life seems to like throwing in our way!
A sincere thank you to each and every one of you!
So from someone who has been there, if you have a friend, a family member, neighbour or a work colleague who is going through a tough time, take time to send them a card or message, or even some flowers…it will make their day and maybe help to make things a bit easier for them.
It's the little things that count…and can mean so much more then you will ever know!