Another new experience for us today….we headed out to Sandown Racecourse to go to GreazeFest…Kustom Kulture Festival!
So what is GreazeFest?
It is a festival that is held on two weekends in August…one in Brisbane and one in Melbourne…it is all about cool cars, rockabilly music, fashion and pinups, vintage bikes, lowrider cycles, low brow art, pinstripers, tattoos, markets plus heaps more!
We have never been to anything like this so were a little unsure of what to expect…but it was great fun…and great for "people" watching!
There were some amazing outfits to be seen amoungst the crowd, and such a mixture of styles…everything from pinup and vintage…to country and western…to those who look like they have just got off their Harleys….which they probably had!
I love cars so I was immediately distracted by the rows of shining vehicles of all shapes and colours as we entered the racecourse….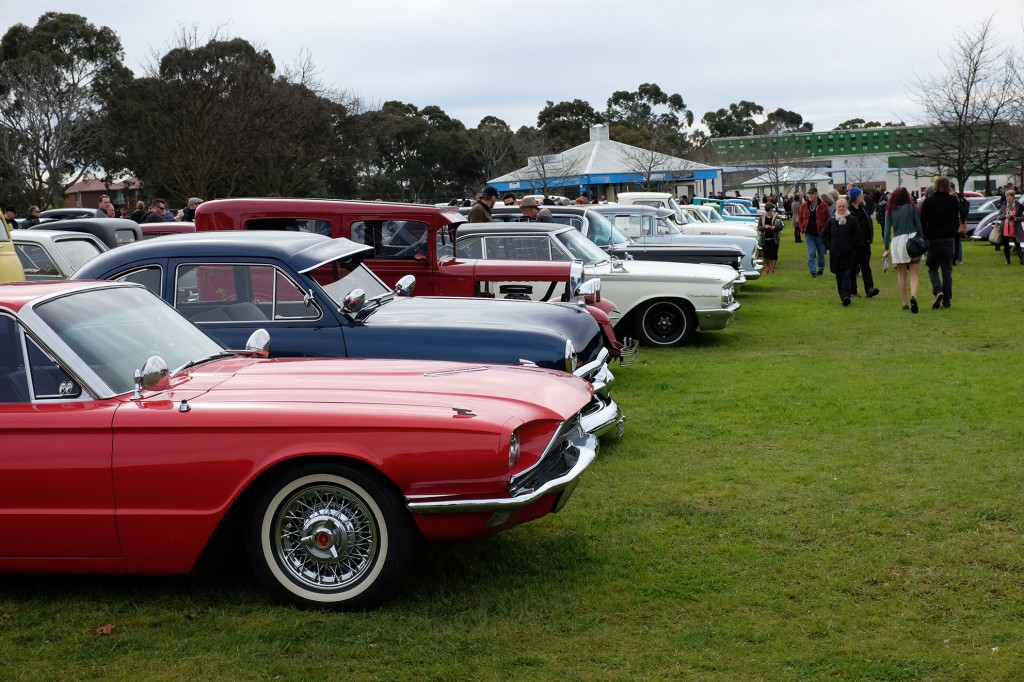 I could have quite happily spent an hour or two inspecting all the cars, but it was freezing outside…at least it wasn't raining!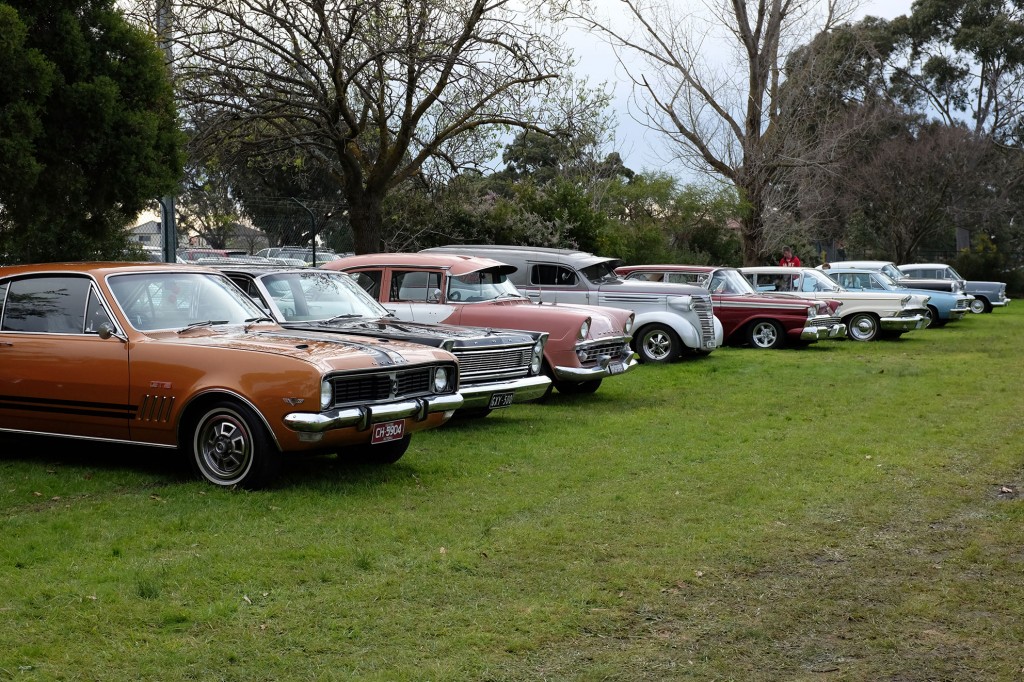 Here is a selection of ones that caught my eye…and I would be happy to take any of these home!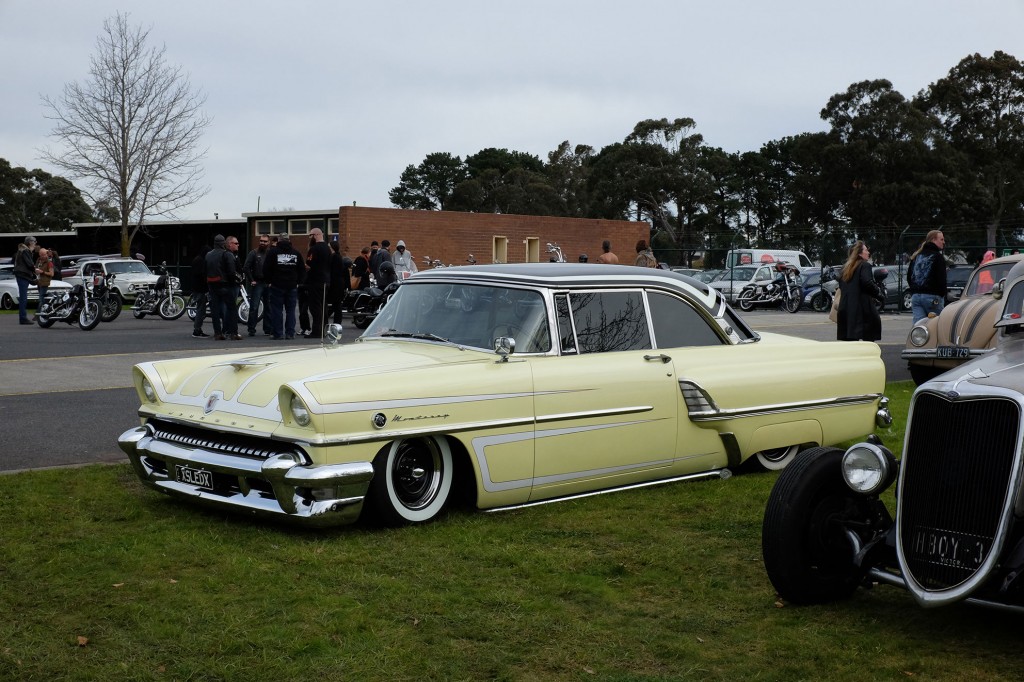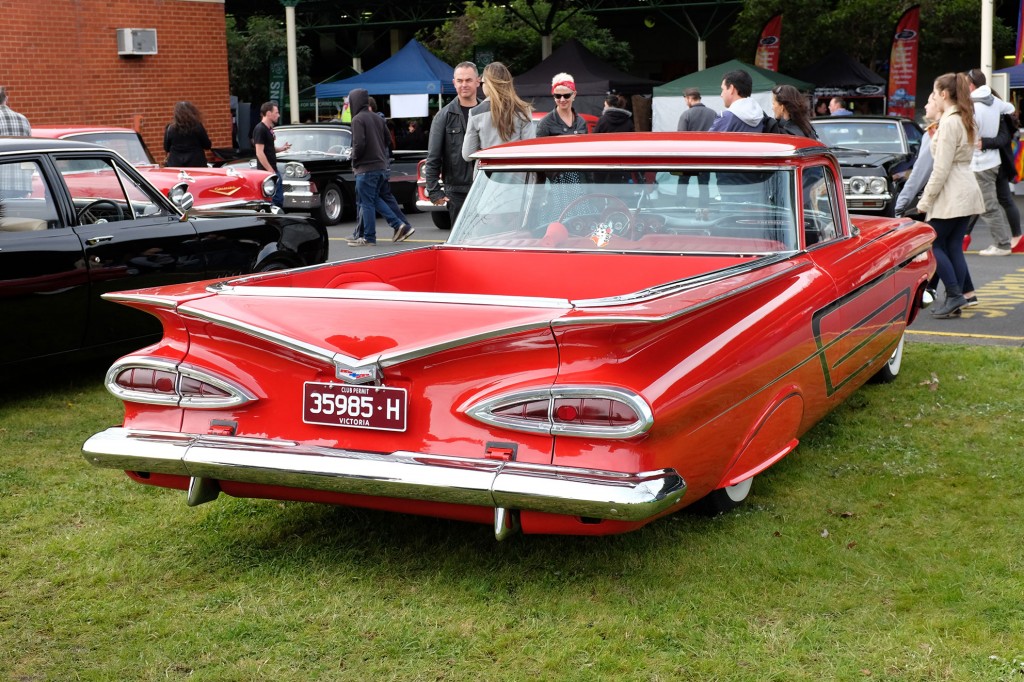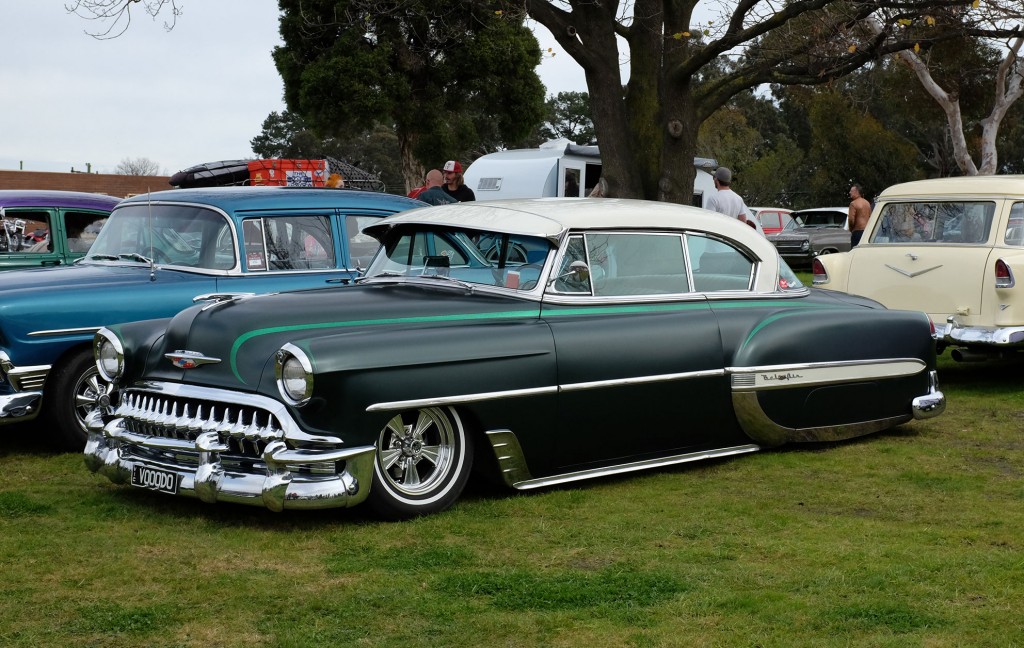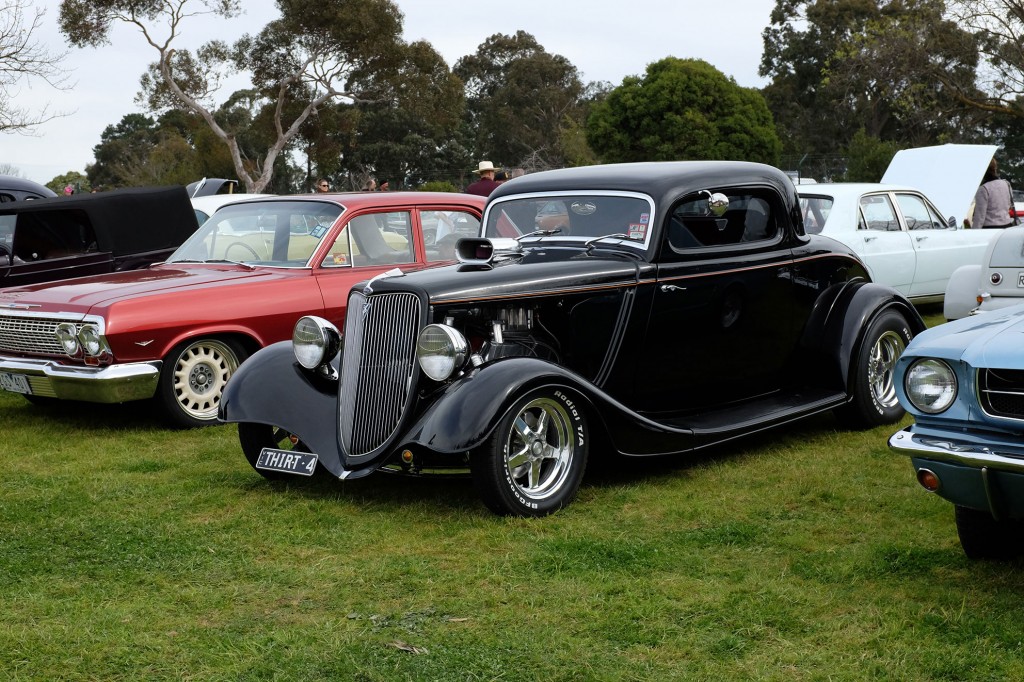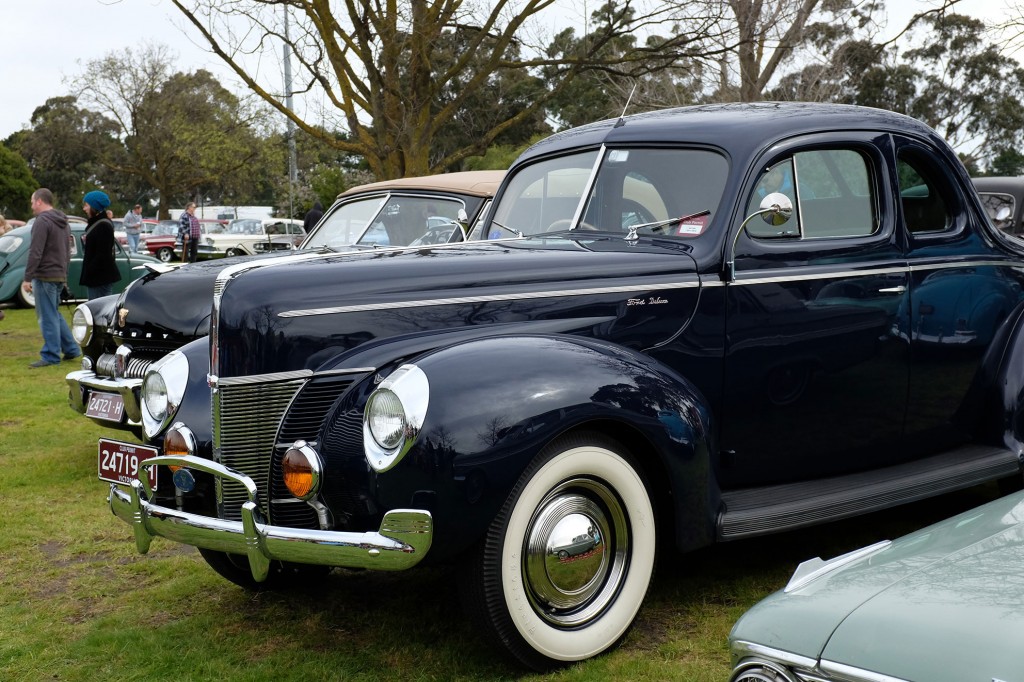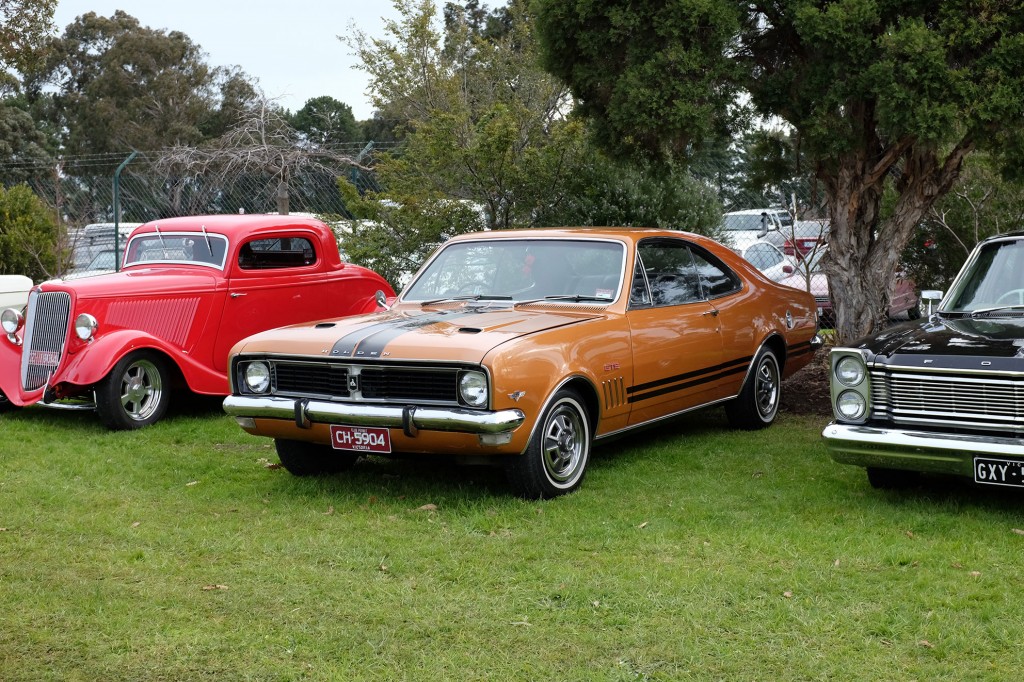 When we got too cold, we headed undercover to the market, where there were over 80 stalls plus food/drink…I love these airstream caravans….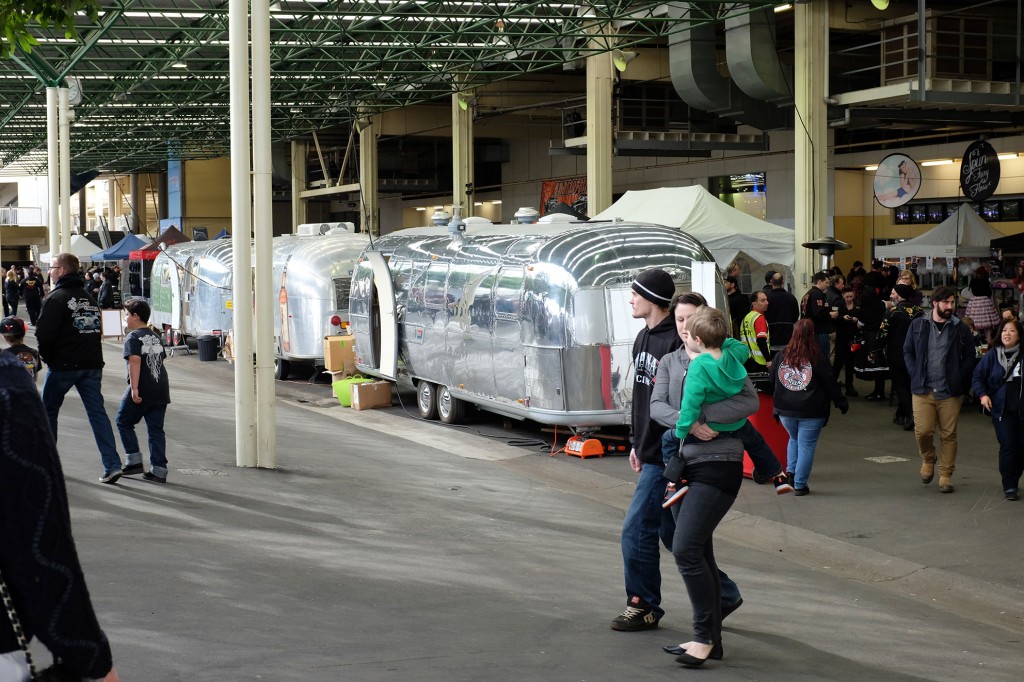 You could get a tattoo…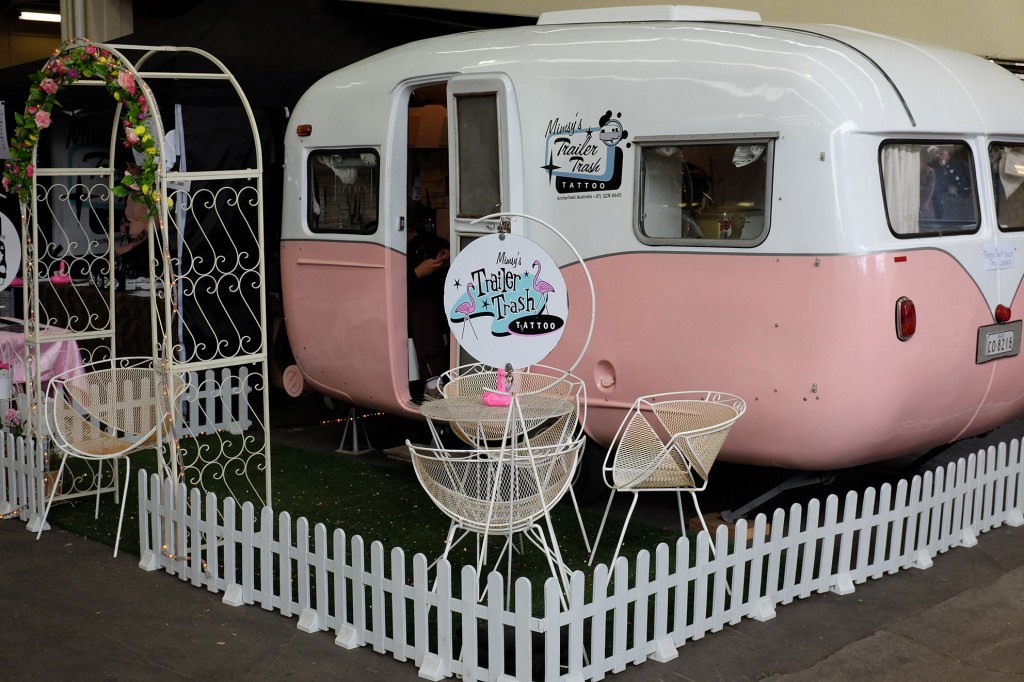 Even get a hair cut…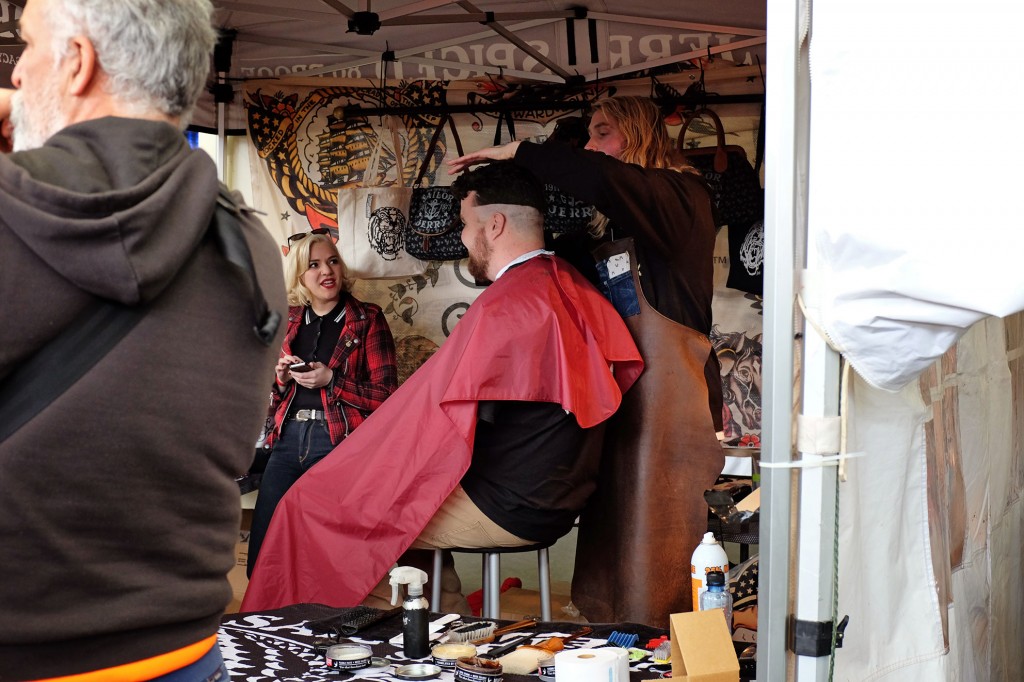 I found this gorgeous 1930s handbag at one of the vintage sellers….but it was way out of my budget….
We managed to grab some seats so sat and warmed up with a cup of tea, and listened to a band performing on the main stage…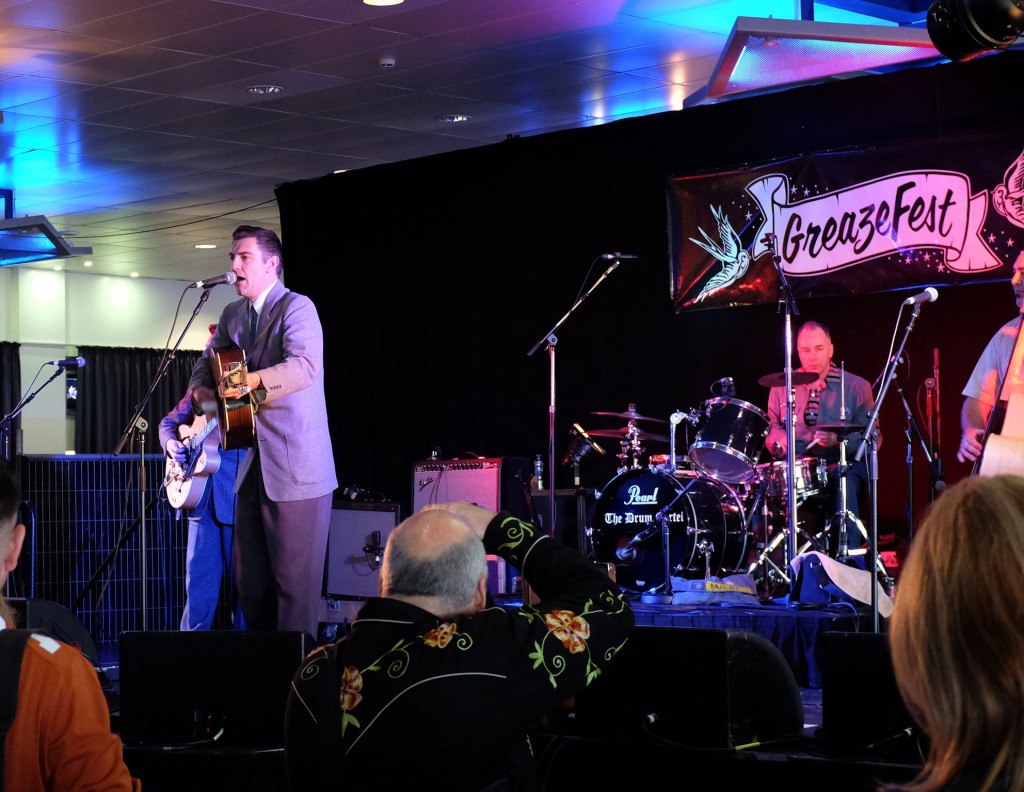 Great to see so many people…and kids…up dancing and having fun…I was very tempted but it has been a long time since I did any dancing like this…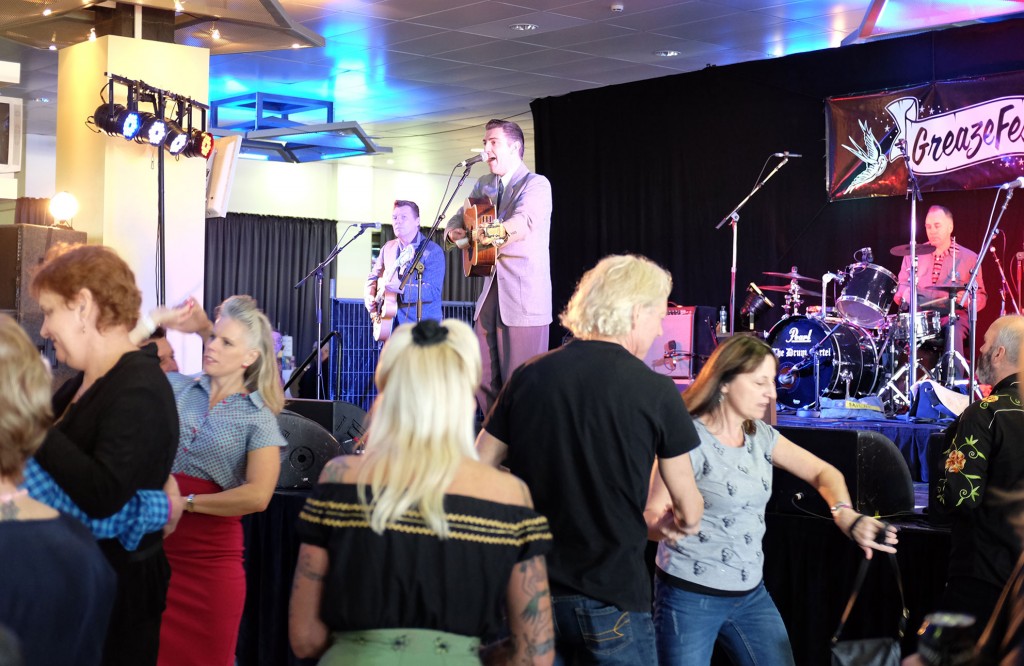 We then headed back out into the cold, to continue checking out the cars….my husband loved the old utes…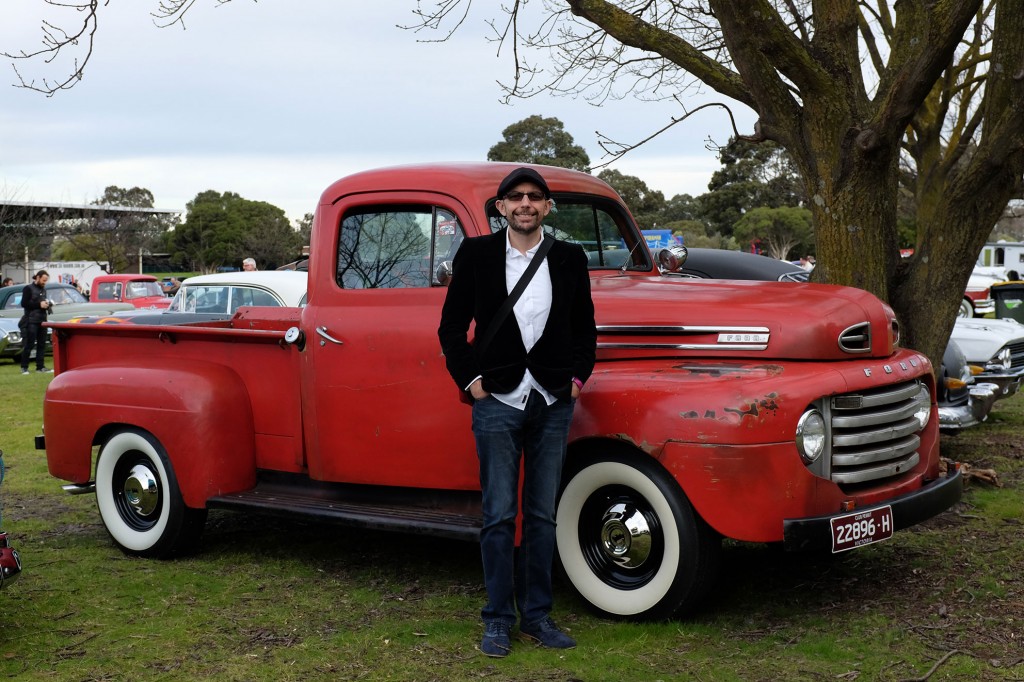 And to prove I was there, here I am….the heels weren't the best idea, but my Faster Pussycat coat was beautifully warm..however, I really need to learn to relax when I am having my photo taken….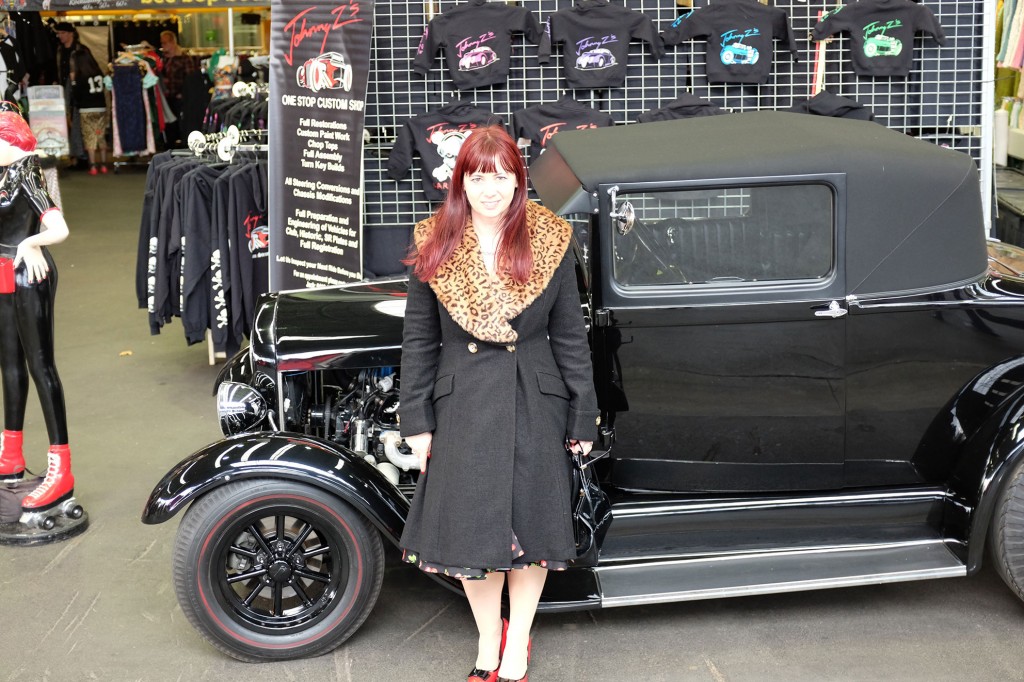 It was then time to head home….but even out in the general car park, there were some more treasures to be seen…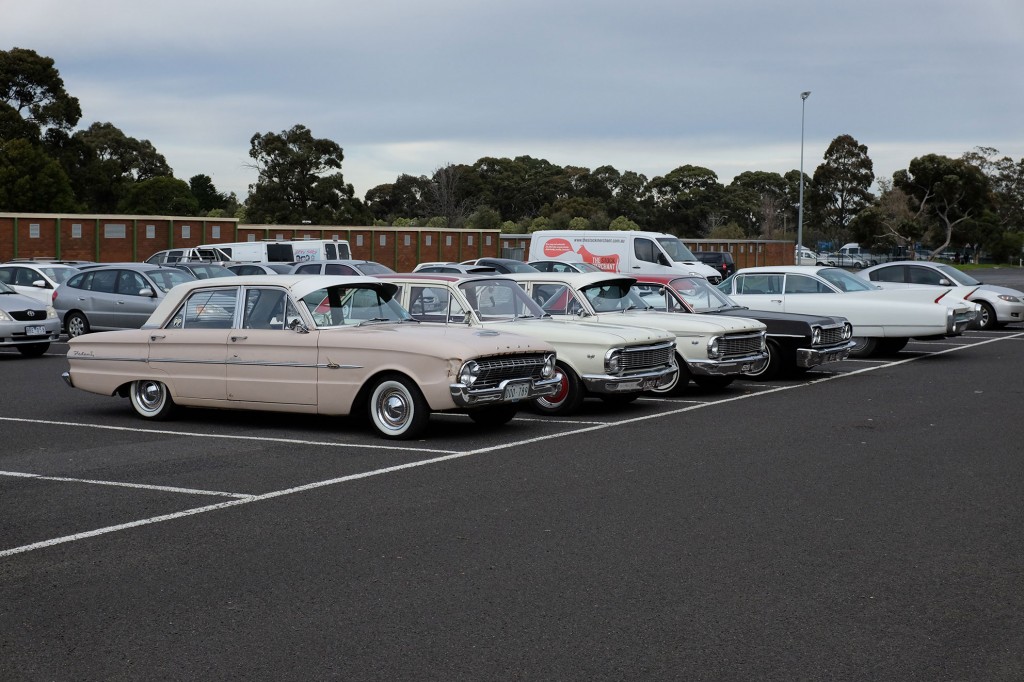 We thoroughly enjoyed our first GreazeFest…however, next time I won't wear heels…and add a few more layers!
If you have nothing planned for tomorrow, perhaps take a trip out to Sandown!
GreazeFest is being held at Sandown Racecourse this weekend (8- 10 August)…click here to go to the website for more information!
This is not a sponsored post…we bought our own tickets!