Today I did something I have been meaning to do for ages….go to our local library and sign up!
As a kid, my mum regularly took me to our local library to stock up on books for the month….at one stage, we regularly went to two libraries…one near home and one near school.
And in an ironic twist, the library I joined today is part of the same council as those libraries I visited as a child!
I was a very keen reader….still am but I admit I forget to find the time to sit down and actually read!
Although I love buying books, it becomes a problem….new ones are expensive, and then where do you put them all?
I plan to become a regular visitor to my library, with occasional splashing out to buy books that I want to own….or that family and friends want to read after me!
So, I made the effort to stop on the way home and go in to sign up. The librarian was lovely,and very helpful in showing me all the available services and resources…our library has recently been renovated so the facilities are great!
Within 10 mins or so, I was a signed up member, and with two books under my arm…I am working my way through the Miss Phryne Fisher series…..I happily headed home!
So what are the benefits of joining your local library?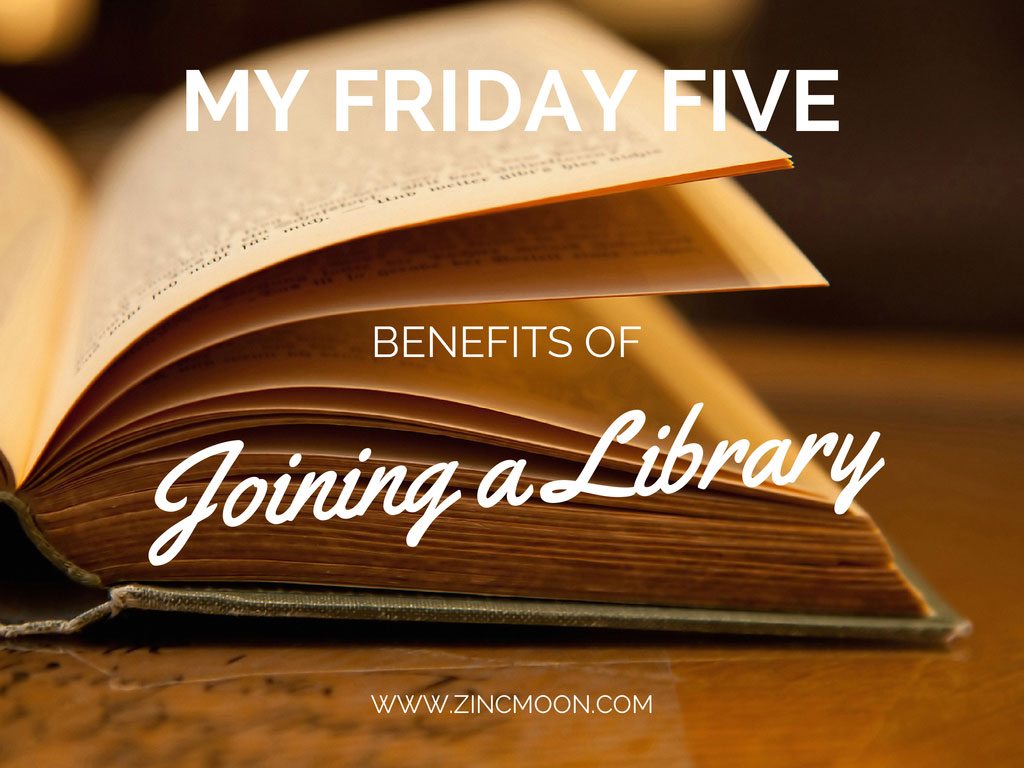 Its free!
To sign up, you will have to produce ID with your address on it, but if you are just visiting an area, for example on holidays, often you can sign up for a visitor membership….each library is different but it is always worth asking!
If you don't like a book, return it!
One thing I hate about actually buying books, is that if I don't like it, I feel obligated to plough on and finish it, because I paid for it! At the library, I can be a bit more adventurous in what I borrow…if I don't like a book, shut the cover and return it!
Don't have to expand your house!

As I mentioned above, one problem with buying books, either new or second hand, is then you have to store them somewhere.
There are only a few books that once read, I would ever want to read again…
And when you have gone through the pain of packing everything up to move, you become very aware of "less is more" and "quality over quantity", especially when it comes to books!
Libraries are more then just books….
Many libraries now have CDs, DVDs, magazines, newspapers, maps……you may be surprised what is available.  I am interested in local history, and would love to know more about the street where we now live…was a little excited to find out that the library had some fascinating old photos stored in their archives.
Broaden your horizons…learn something new!
I am always wanting to learn….I have a very curious brain, which is probably the reason why I have three degrees to my name! I don't have the patience for studying seriously nowdays, but I love learning new things.
The library gives me access to information so I can research about whatever takes my fancy…and did I mention, it is free!
Are you a member of your local library…if not, why not!