Update 31st August 2015 – sadly, this store is closing soon so please refer to their website for more info!
After discovering the world of retro inspired clothing over the last few months, I was keen to find places in Melbourne where I could indulge in a dress, some shoes…
So imagine my delight when I came across Faster Pussycat on one of our favourite shopping streets – Gertrude St in Fitzroy!
Usually I wouldn't have even looked twice at such a store, let alone go in…I would have assumed that there would be nothing that would fit me, let alone suit my style…whatever that was!
But now I know better…retro styled fashion is perfect for my hourglass figure…joy!
I was on the lookout for some items to add to my wardrobe, so I dragged my very patient husband straight in the door!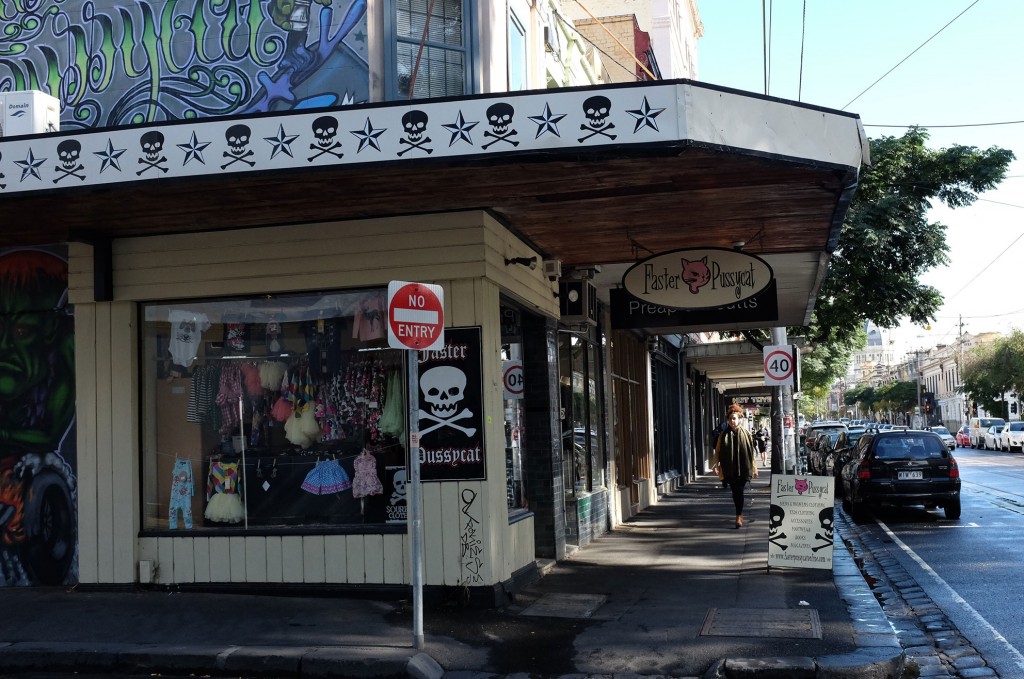 Faster Pussycat was established in 1996, and imports the best brands from the UK, the US, Europe & Mexico, plus also supporting smaller local Australian & New Zealand designers!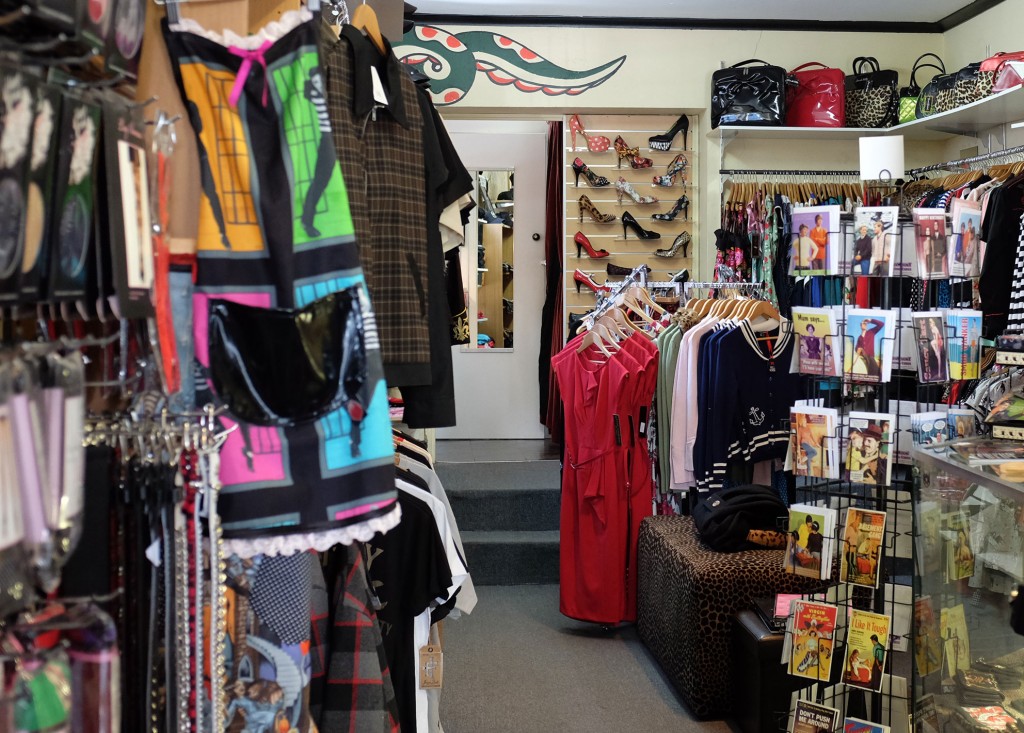 You can put together a full outfit…or two…at Faster Pussycat…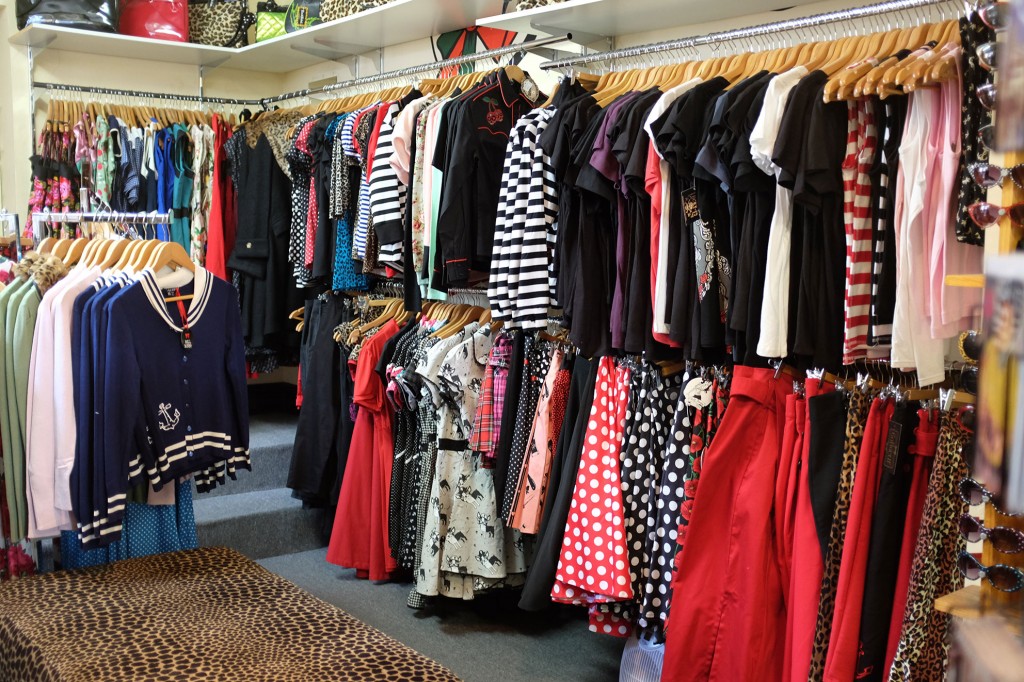 Complete with sunglasses..
And stockings…and belts…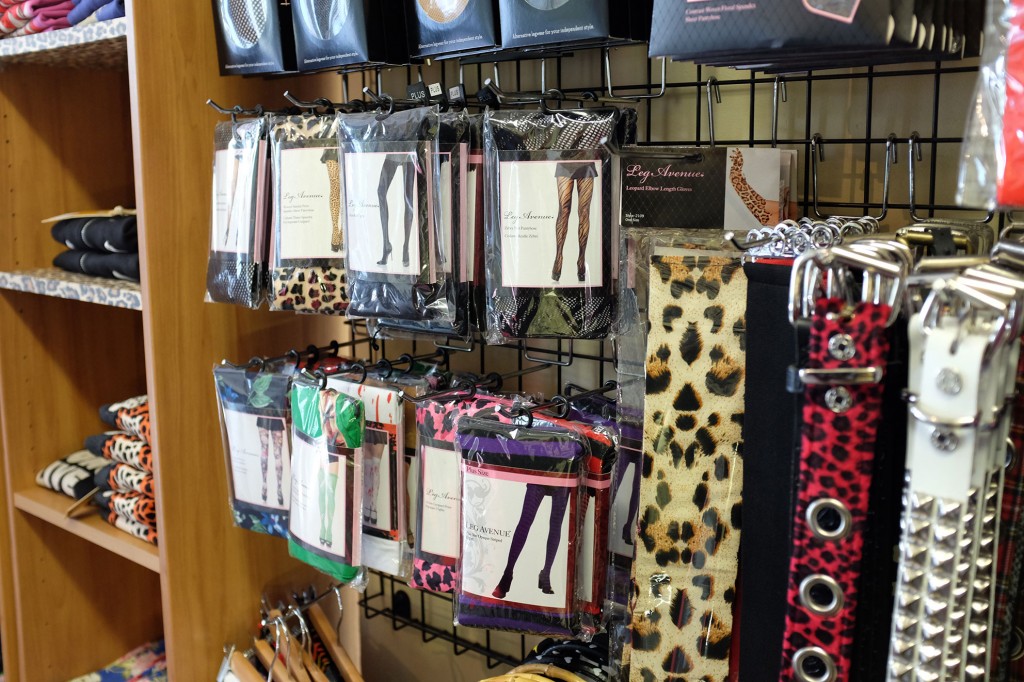 Even books and magazines for some inspiration!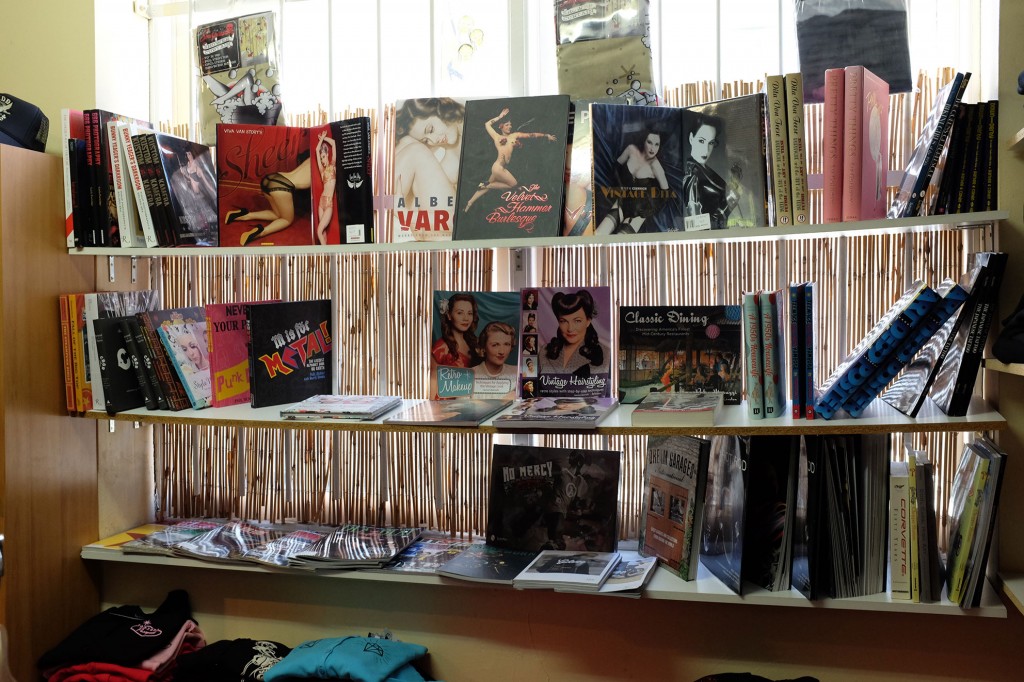 And the boys are not forgotten..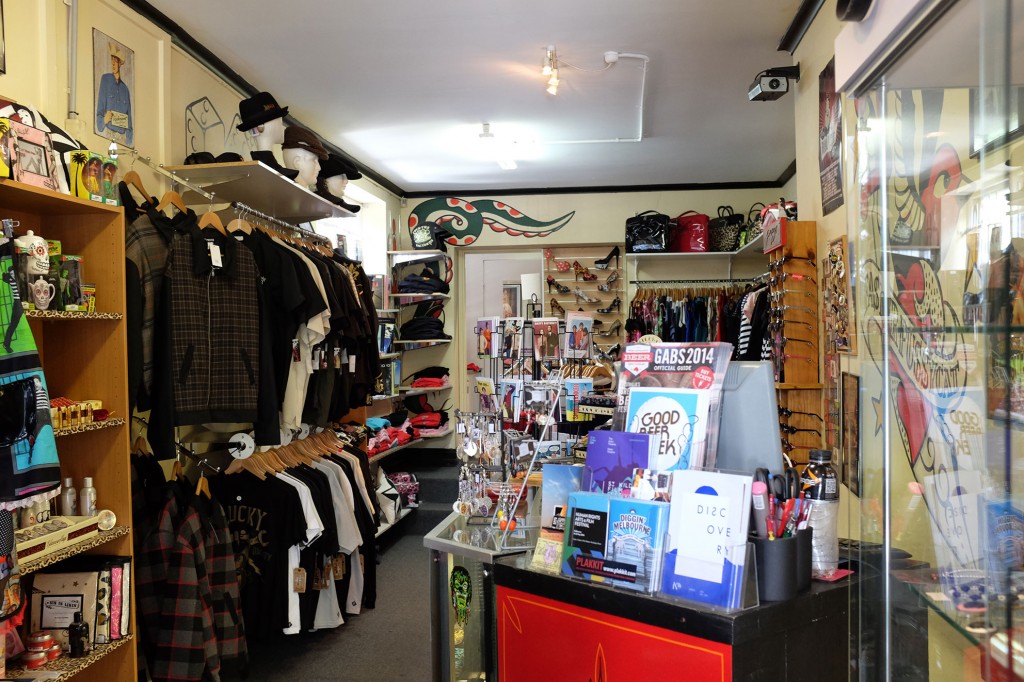 Or the kids…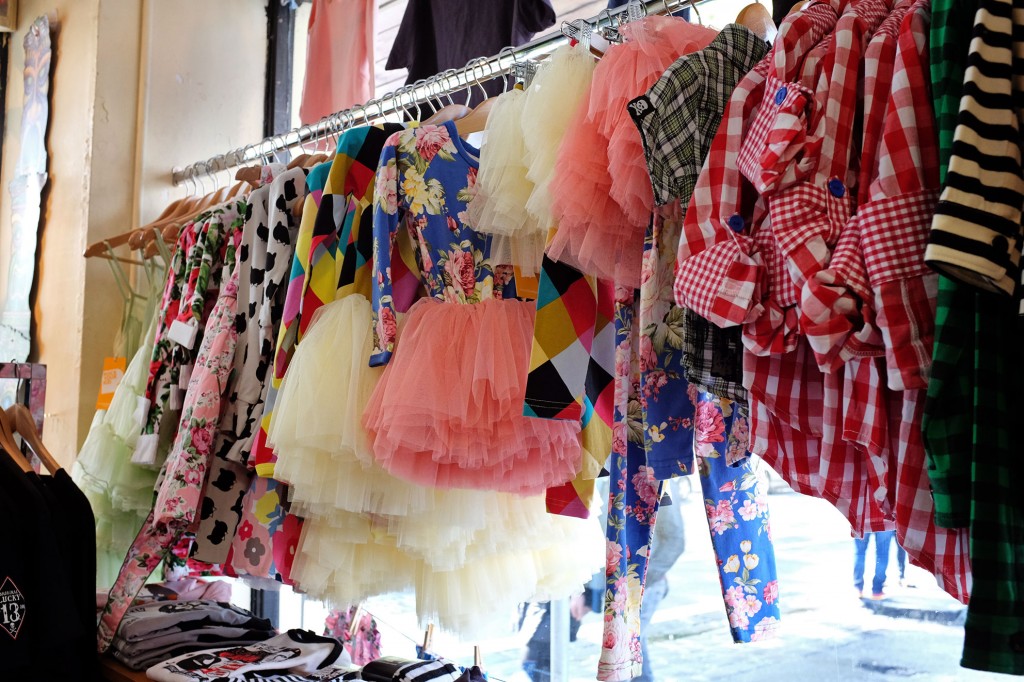 Lois looked after us beautifully….she assisted in finding a cardigan that suited me, and hunted down my size in some rather fabulous heels…
Then my eye fell on the most divine coat…complete with a faux leopard detachable collar…can you see it…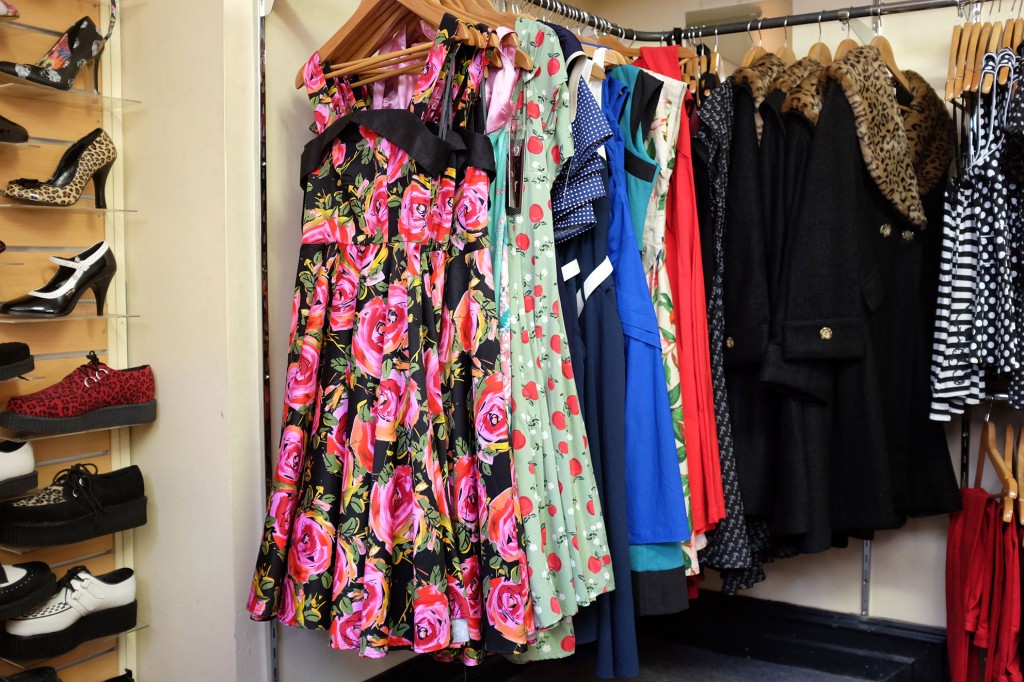 I definitely don't need another coat, but I am afraid I had to have this one the moment I tried it on…OMG…
Here is a pict of me wearing it on the weekend…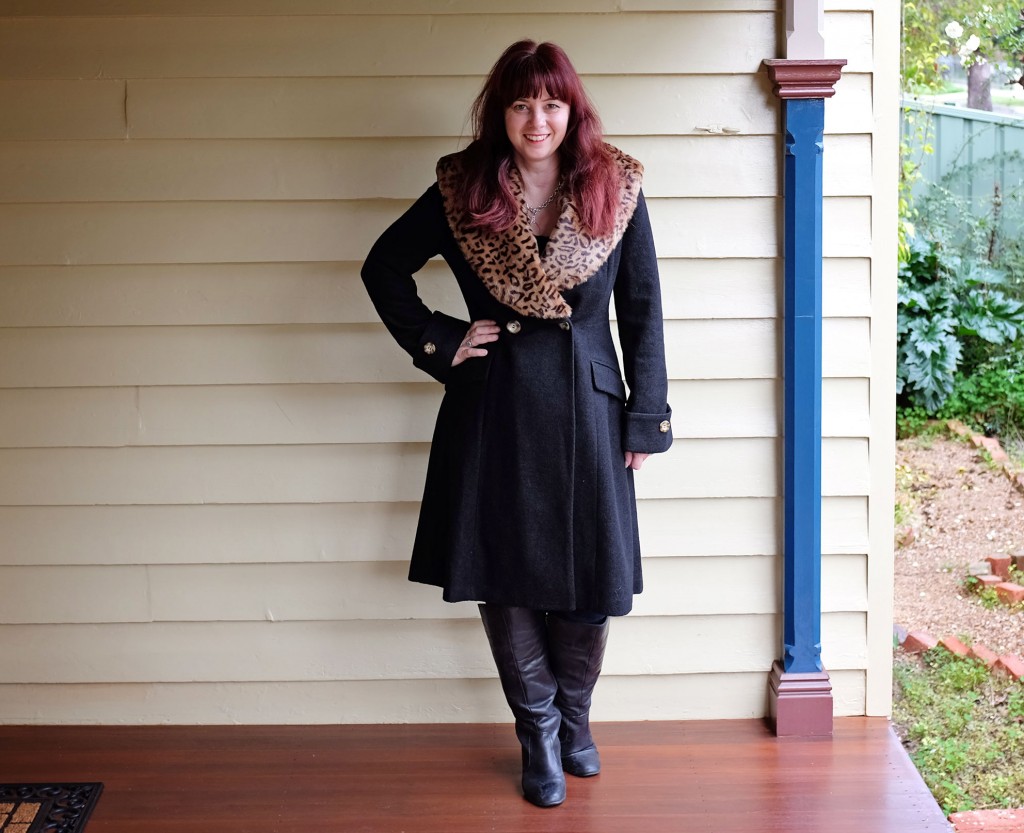 Now I have to wait for our balmy Autumn weather to end so it is cold enough to wear it!
Faster Pussycat is located at 120 Gertrude St, Fitzroy…there is also a store in Sydney!
You can also shop online…click here to visit the website for more info!