In case you didn't know, there is more than just the usual footy games being held in Melbourne over the next few weeks….the AFL International Cup is being held in this wonderful city of ours from Aug 9th to 23rd!
The International Cup is held every three years, and the inaugural one was held in Ireland in 2002 when 11 teams competed…the winners that year…Ireland!
There are 18 mens teams and womens teams competing! In fact, the IC14 competition is bringing the best 900 players from 18 countries!
The teams are comprised solely of amateurs who must be nationals of the country they represent. …all players must have lived the majority of the years aged between 10 and 16 as a citizen of their nation.
The countries represented are Canada, China, Fiji, Finland, France, Indonesia, Ireland, Great Britain, India, Japan, Nauru, New Zealand, Pakistan, Papua New Guinea, South Africa, Sweden, Tonga and USA!
And who are we supporting?
We are behind Team Canada as we have two family members playing! My cousin is in the women's team, Canada Midnight Suns, and her partner is in the mens Canadian team!
Unfortunately, we weren't able to see my cousin's match live….I watched it on the live stream…and they won comprehensively against Tonga.
But we did brave Melbourne's freezing weather, and head out to Royal Park to watch the Canada v China game in the afternoon…
We caught the end of the game played by the other Canadian womens team, the Northern Lights….and they also won…against the USA!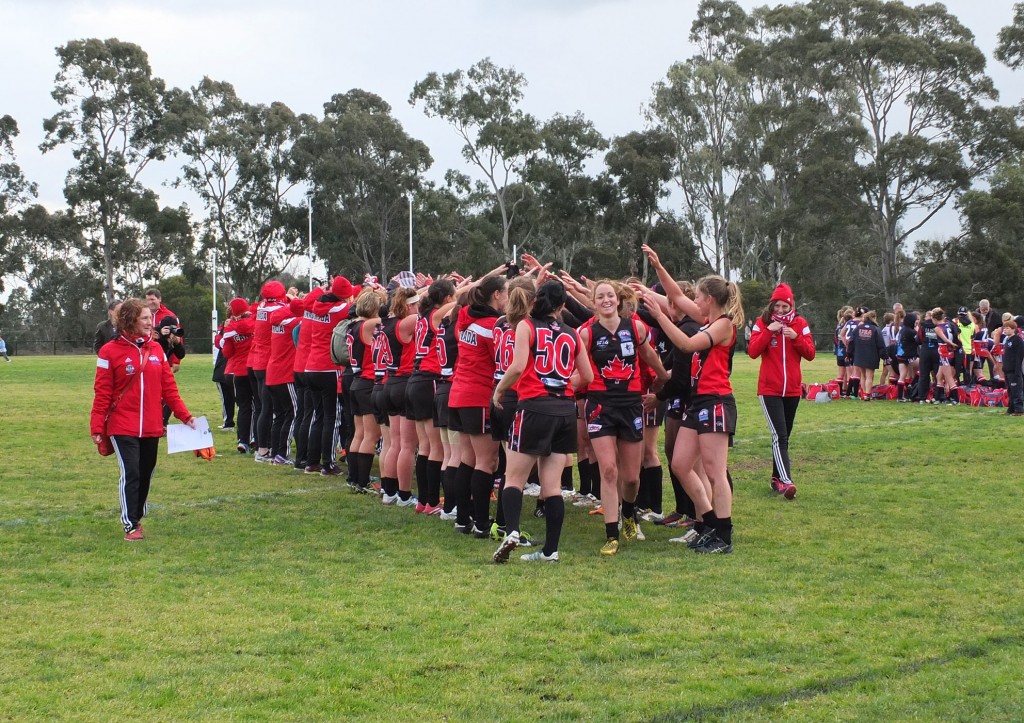 The mens game started with the National Anthems for Canada and China…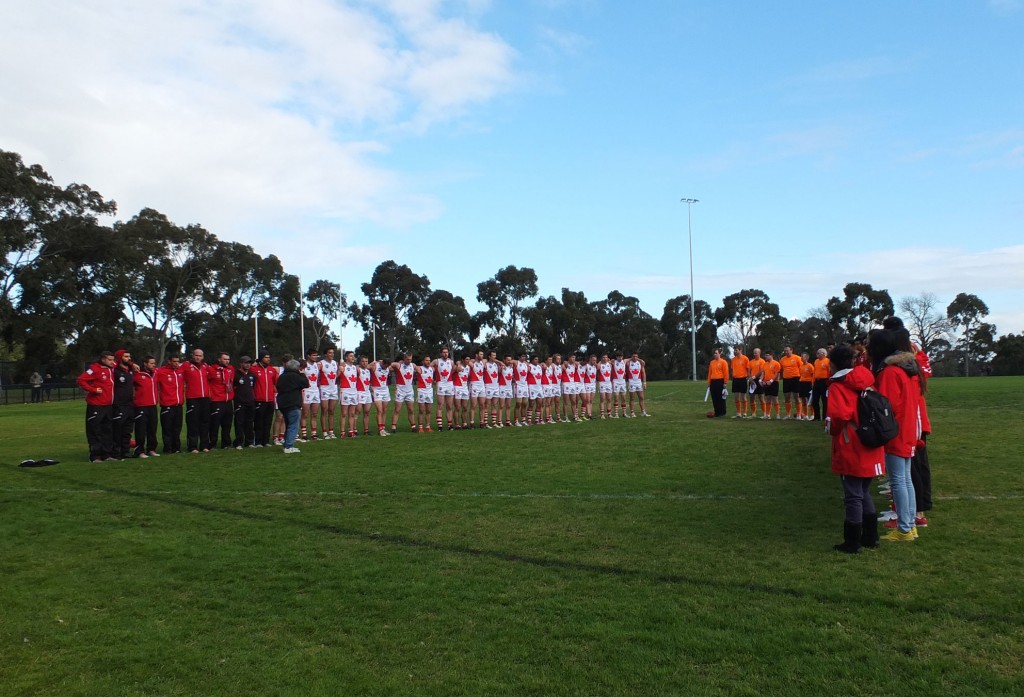 Then it was game on….and the Chinese team didn't stand a chance against the big Canadian guys….but they gave it their all…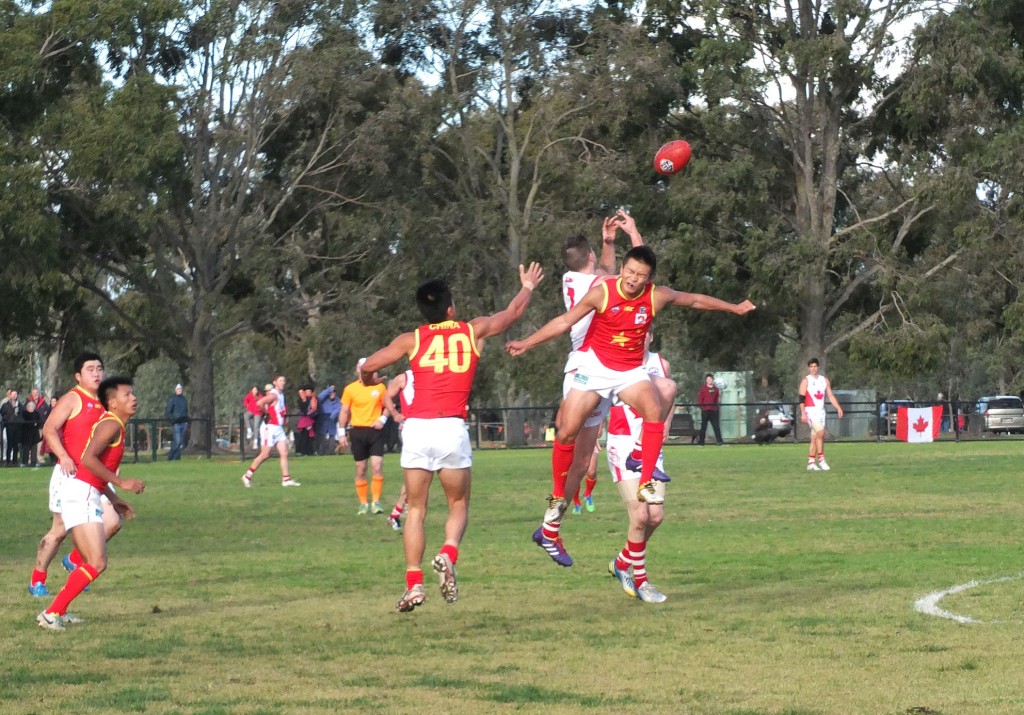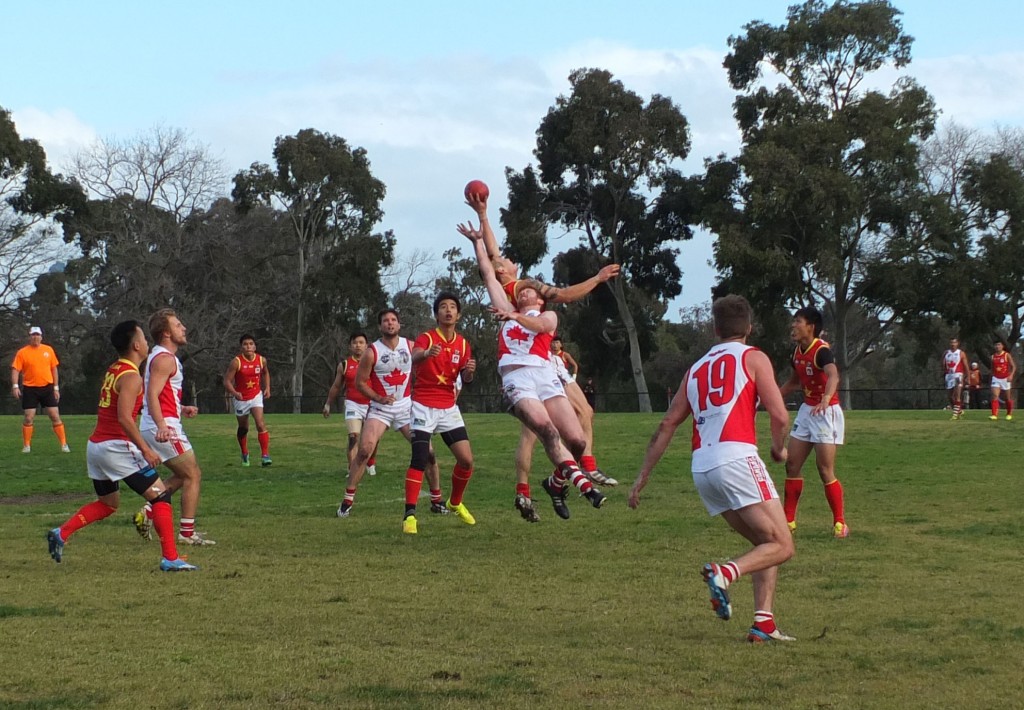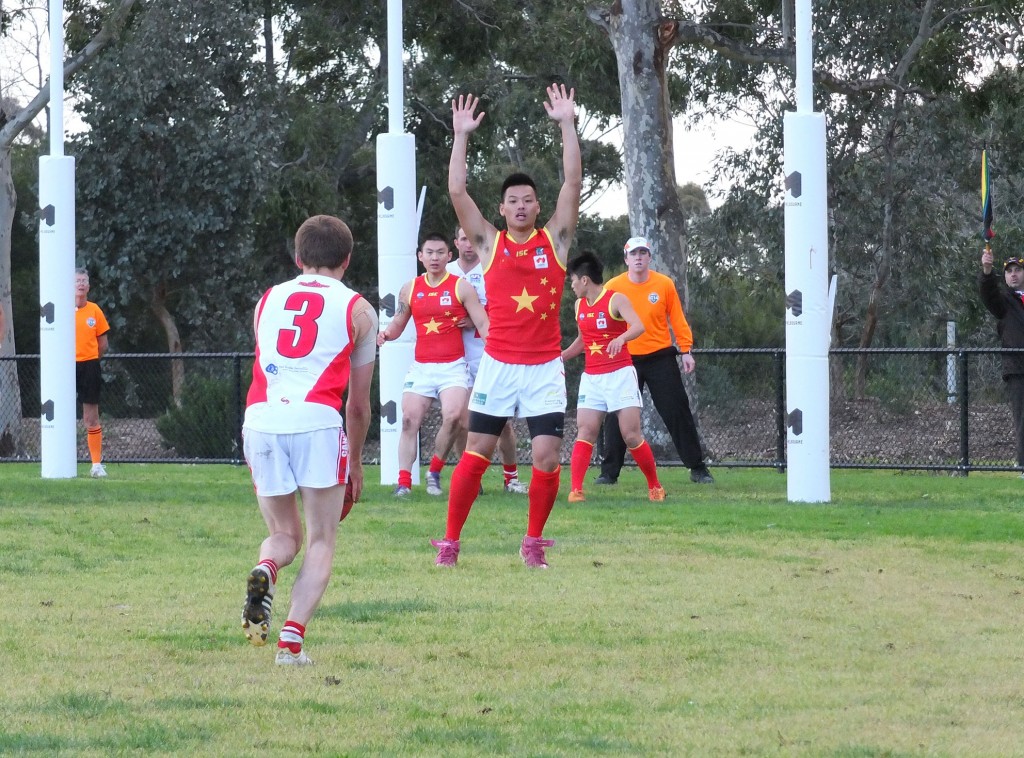 It got a bit heated at one stage…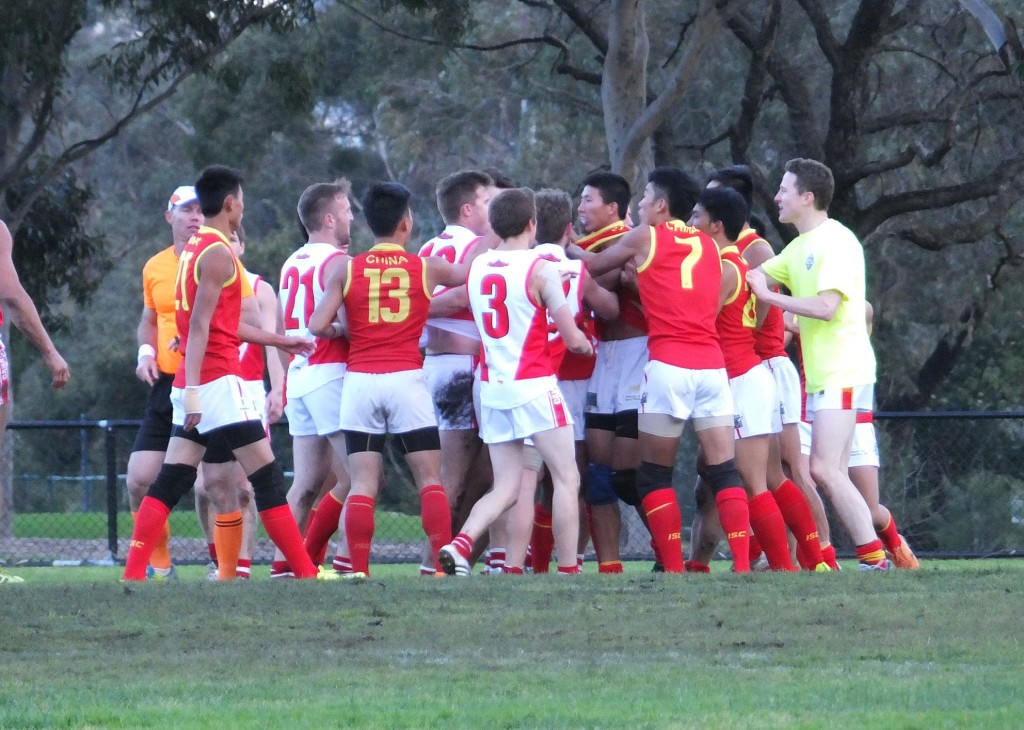 The final score…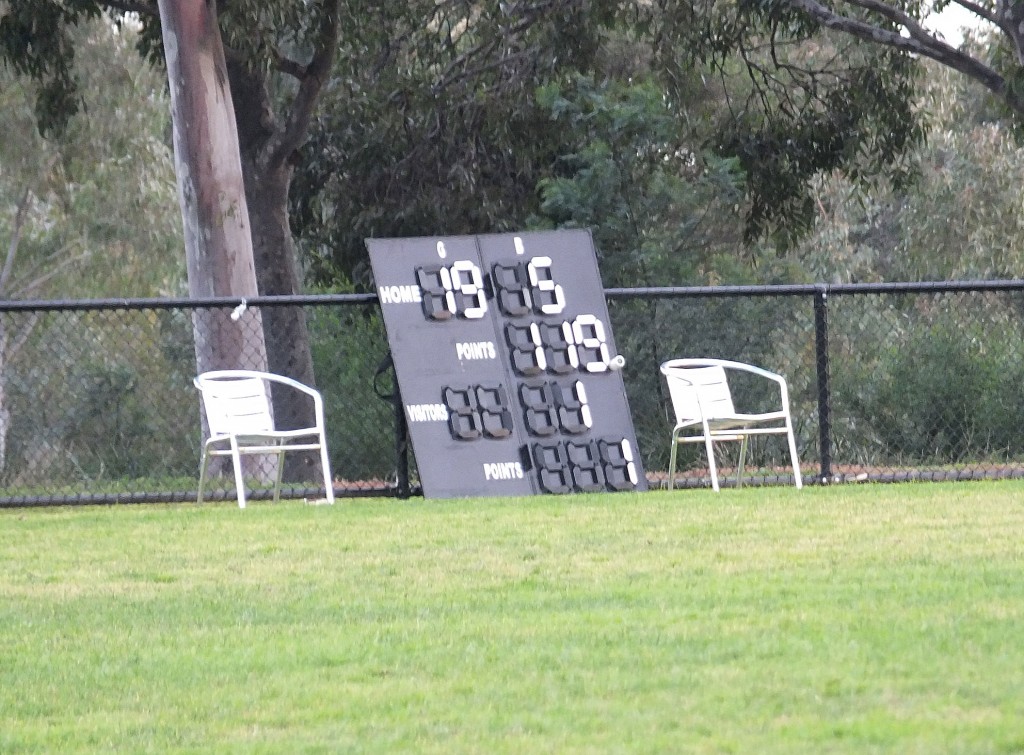 If you love football, get along to a game or two and support these teams who have travelled a long way…at their own cost….to compete in the International Cup!
Also, 25 of the games are being streamed live…click here for more info!
We look forward to seeing the Canadians play again, and hope to see them all reach the finals!