As regular readers will know, I love photography and my beloved Fuji X100s camera comes with me everywhere.
I am very much an amateur but over the last few years, photography has helped me to see the world through different eyes…and to actually look at what is around me.
How many of you really looked around where you live…where you work?
I can highly recommend looking up, looking down and exploring hidden laneways…
But I digress…over the last few months I have had the urge to try film photography again.
I had a brief brush with Instax but although it was fun, I didn't really love it enough to justify the cost.
So I turned to Gary from Film Never Die for advice…we first met Gary at his little garage store back in January 2014.
Now he has little shop and cafe in Bourke St in Melbourne's CBD, just an easy walk from Spencer St Station.
Today, we had nothing planned so we popped in to say hi and to talk all things film.
Film Never Die is appropriately located in a gorgeous old building…the Eliza Tinsley building to be exact…which sadly has been earmarked for development later in the year.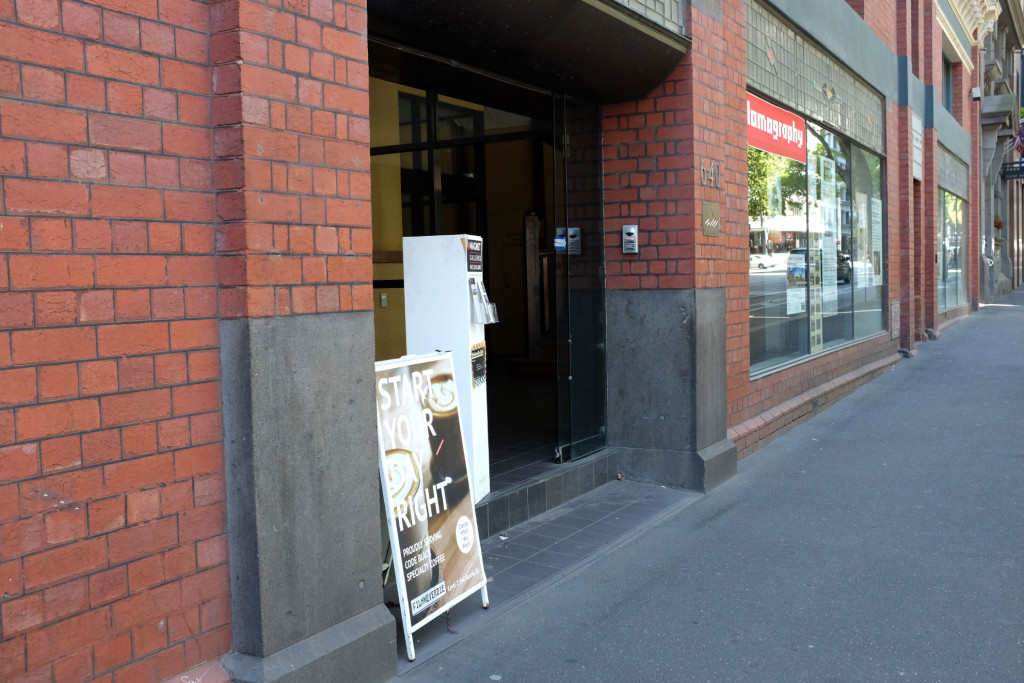 The shop/cafe shares the space on the second floor with a photo gallery…Magnet Galleries…and we met Michael who runs it.
We had the most fascinating discussion with him as he shared stories about his life as a press photographer and what he has been doing since.
Turns out he has a camera just like mine, and is a Fuji fan too.
And to make the world even smaller, turns out he knew three people who had liver transplants around the same time as my husband!
Talking with him made me realise that I should sell the cameras I just don't use, and keep using the X100s…cameras are just a tool, and you don't need the biggest and the best to take good photos.
However, I am very lucky to have the X100s as it is is an excellent camera with a strong following amoungst serious photographers.
The discussion also made me more eager to try film again.
So back to the shop, and Gary kindly showed me some second hand cameras…35mm film…then he showed me this..a Yashica Mat-125 G, and I fell in love…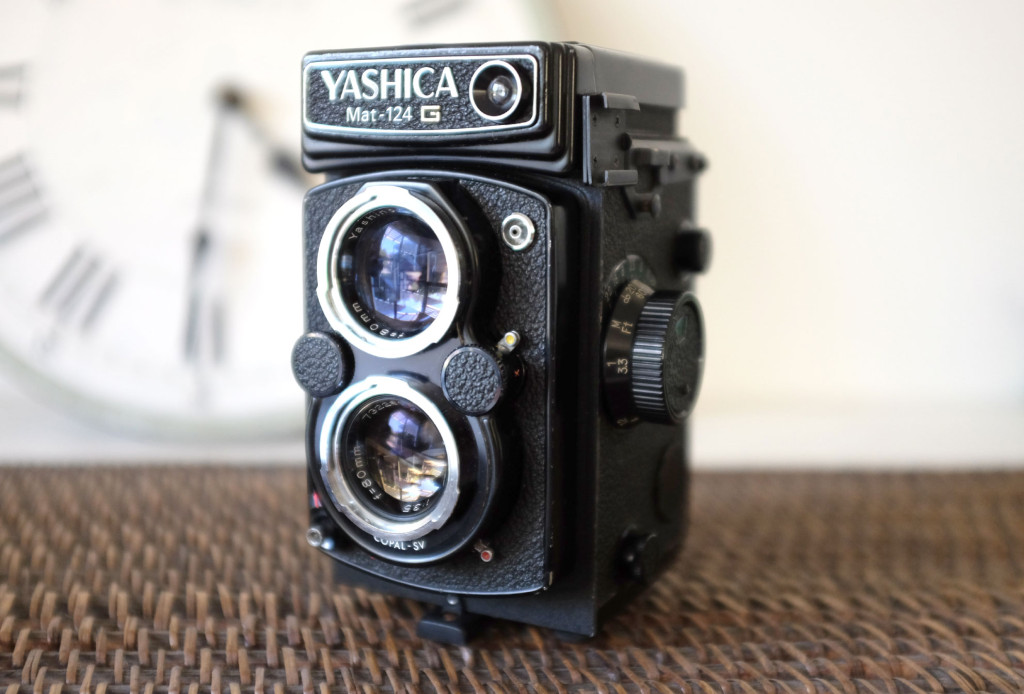 This camera is from 1957 and uses 120 film, a format I haven't used before.
I could have gone to a new camera  such as the Lomography range but I kept coming back to the Yashica, and I knew that I was going to totally blow the budget and make it mine!
It was authentically vintage and kind of quirky…just what I like!
Gary gave us a brief lesson on how to load film and how to take photos…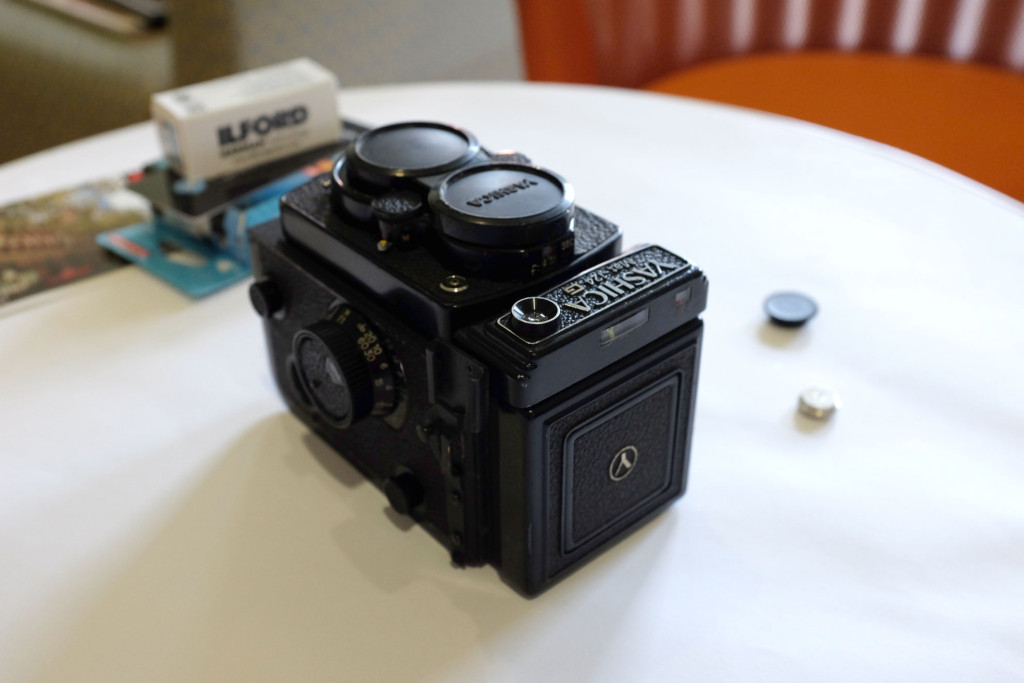 And I should mention, as well as coffee, Gary makes a really good chai tea…the proper way…with tea leaves!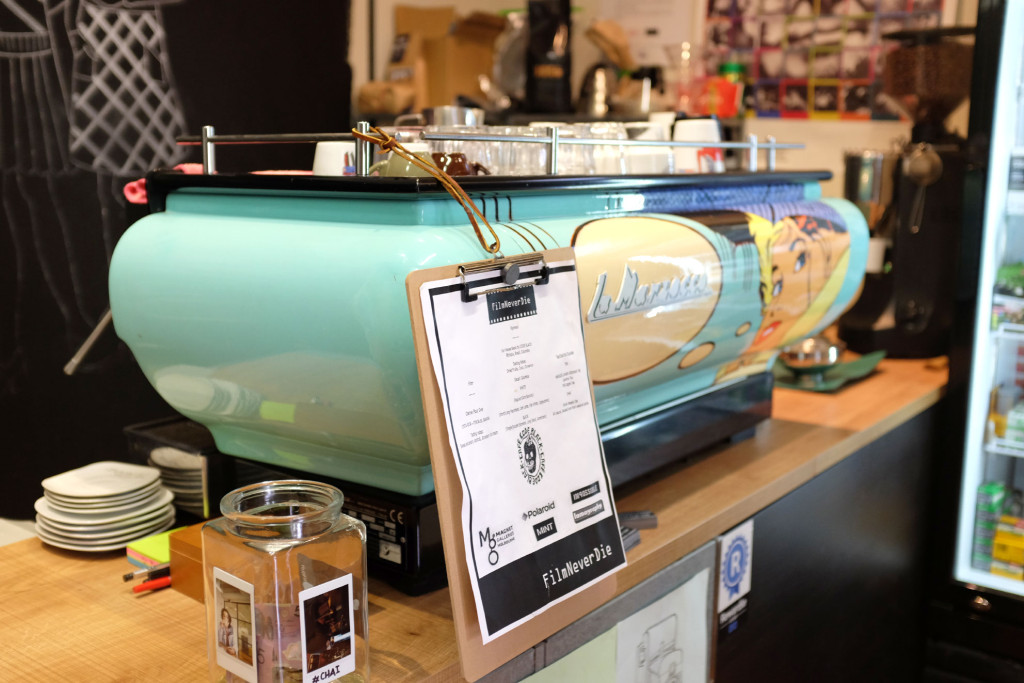 We left the building over an hour later with me carefully clutching my new baby….this is not a camera that will easily fit into a camera bag!
I will admit that I am very nervous about this new venture…unlike digital which allows endless experimentation without cost, 120 film has only 12 shots which then need to be developed.
I have taken the grand total of one photo today, but will take it out tomorrow for it's first adventure!
I can highly recommend visiting Film Never Die if you are interested in getting into film….there is a wide range of lomography cameras,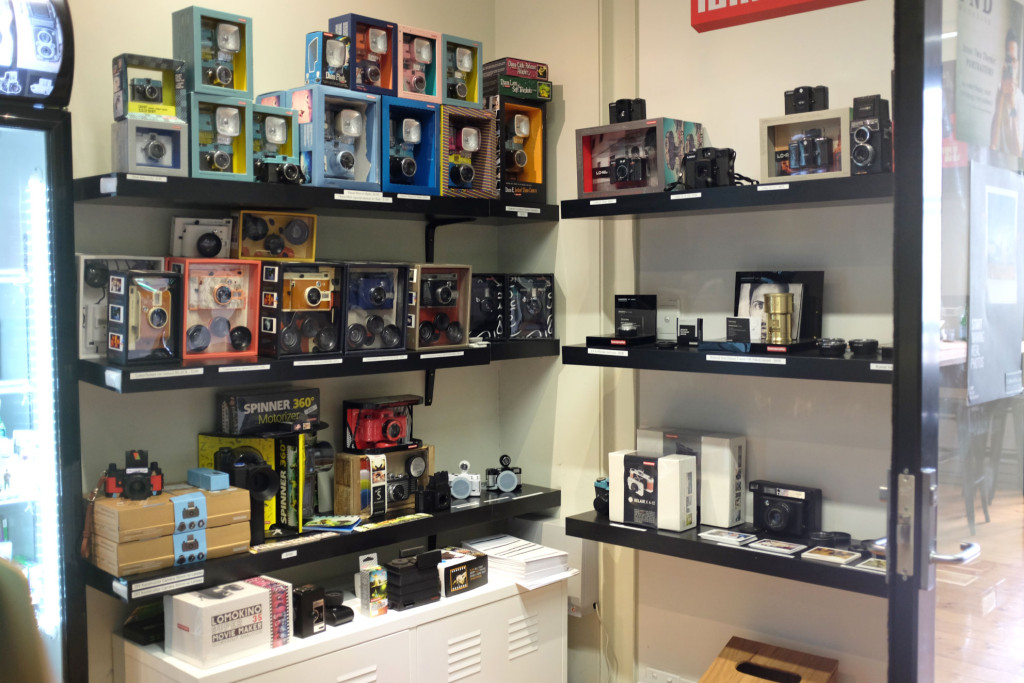 As well as Polaroid and Instax cameras…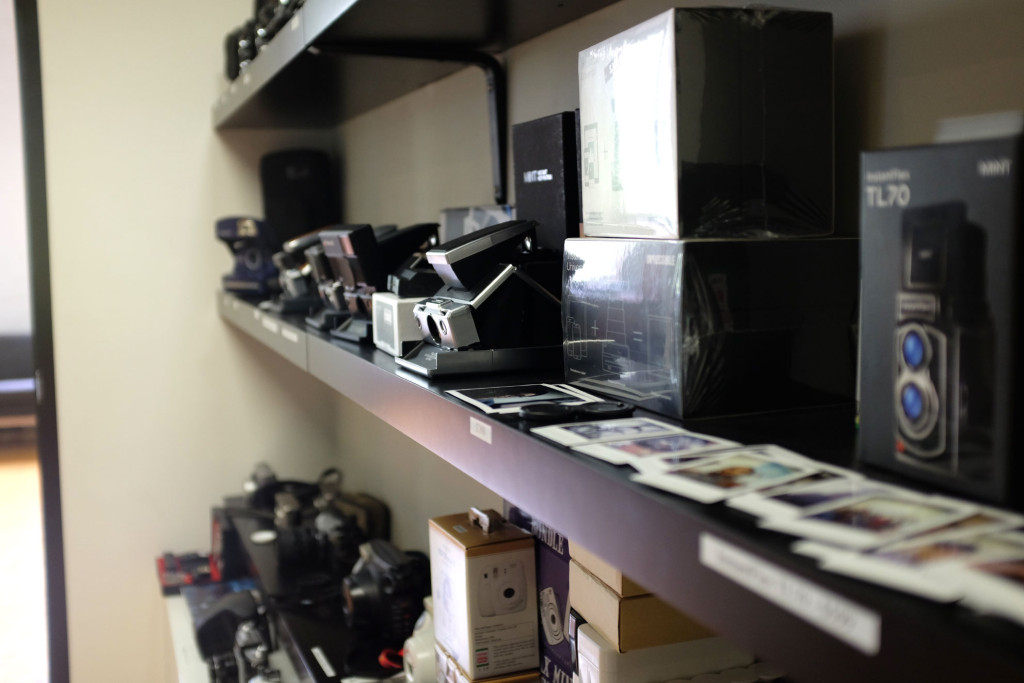 Plus all sorts of films!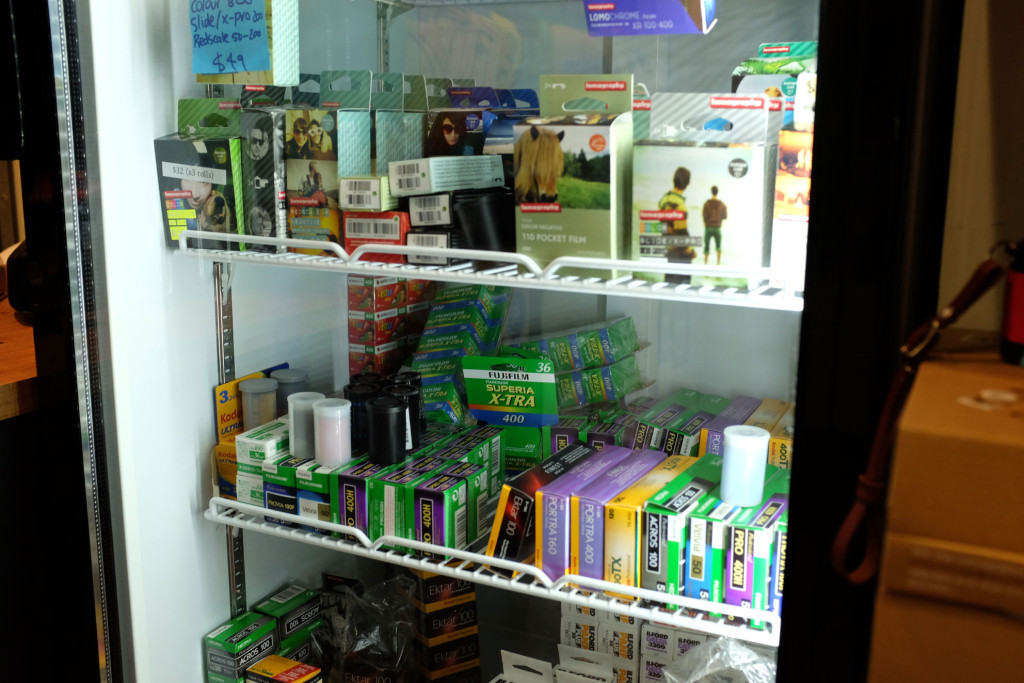 Stay tuned to see what comes out of my vintage gadget as I will share my journey into film photography!
Film Never Die and the Magnet Galleries are located at Level 2.640 Bourke St, Melbourne CBD, VIC 3000.
Click here To visit Film Never Die's website
Click here to find out more about the gallery, click here.
Do you use a film camera? If so, what do you use, and what do you love about using film?
Share in the comments below as I would love to know!