I have had a rough week due to a stomach bug, but unexpectedly, it has all has ended up really well!
Started on Friday when we went back to the school to do another talk about organ donation and my husband's liver transplant story to another approximately 200 boys.
I wrote about our first one a few weeks ago, and how I was surprised at how engaged the boys were.
And the same thing happened at the second talk…you could hear a pin drop during my husband's talk, something that doesn't happen very often in a hall of teenagers!
My favourite question this time was "how big is your scar?"
After the talk, we were able to go on a tour of the school, which is one of the oldest in Melbourne.
I love the architecture and history of old buildings, and it was fascinating to see inside their beautiful chapel and a Great Hall that looked like it was in Hogwarts…Harry Potter, for those who don't know what I mean!
Then yesterday, we decided to head into the city and just wander…to explore down laneways we hadn't been down before and see what we could find…we ended up doing over 11kms of walking!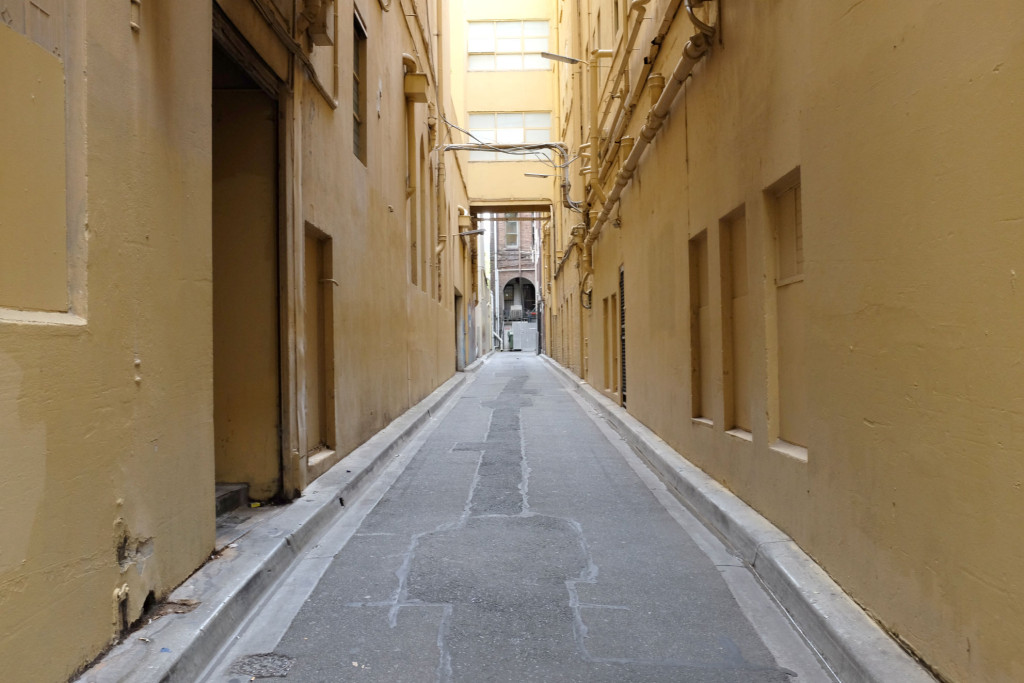 In continuation from our visit to the school's chapel the day before, we ended up going inside St Patrick's Cathedral.
I am not religious but I just love the ambiance you get when inside a cathedral…I love to sit and just look around in awe…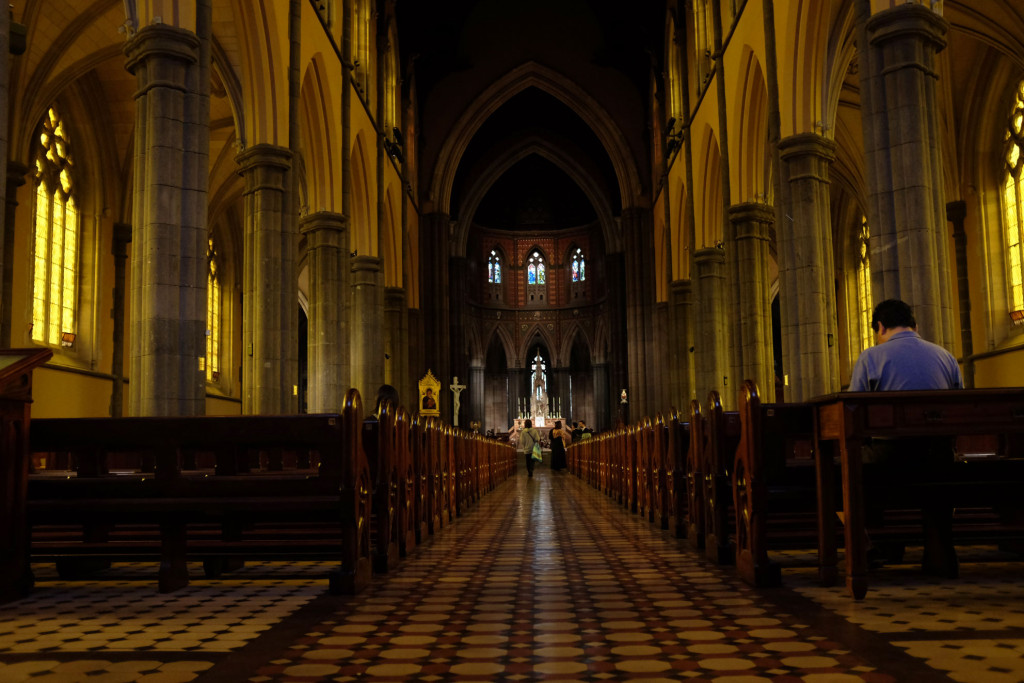 I also love hearing a big cathedral organ play, but sadly, it was silent when we were there.
We then had a peek inside the small church located opposite…never noticed it was there before!
And also never noticed the big street art mural on the side of the Fire Brigade building which is also located opposite the cathedral…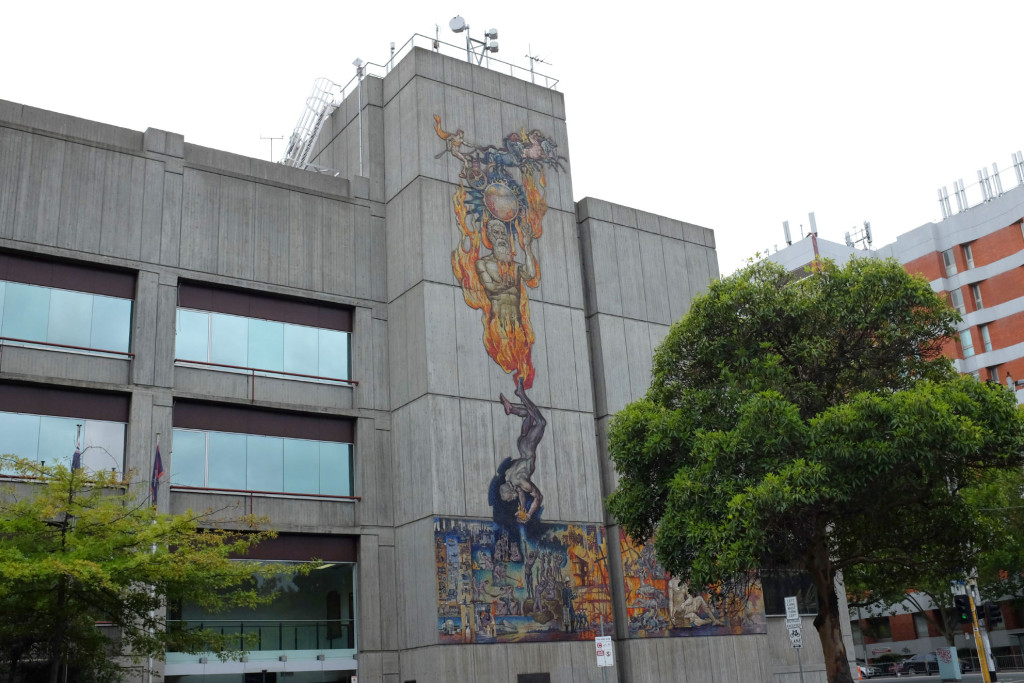 Decided to walk all the way back into the Emporium shopping centre to indulge in our usual T2 Chai Latte with vanilla soy.
And then on impulse, we walked up the hill to visit Film Never Die and the Magnet Galleries, which I wrote about yesterday.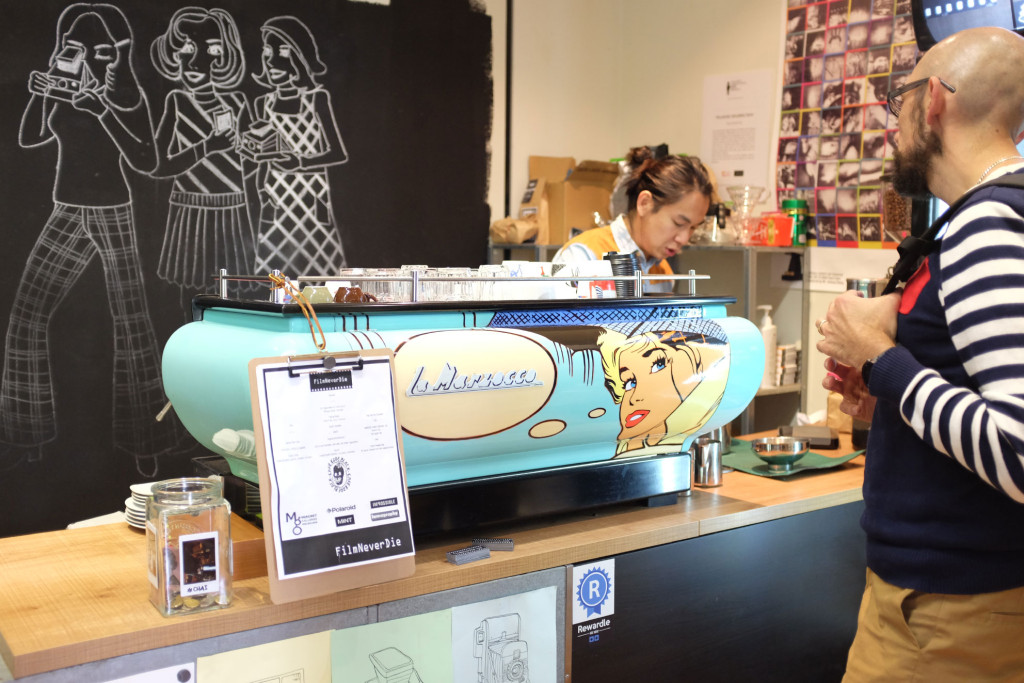 One thing I love about blogging and photography is it enables you to meet lots of fascinating people, and the hour or so we spent talking about cameras, film etc was so informative and interesting.
And not just for me, my husband also loved it!
I now have a gorgeous vintage camera to play with, and hopefully will learn how to slow down and really think about what I am doing when taking photos.
Today has been a much quieter day…catching up with family and sneaking in a chai latte and a muffin at Street Organics.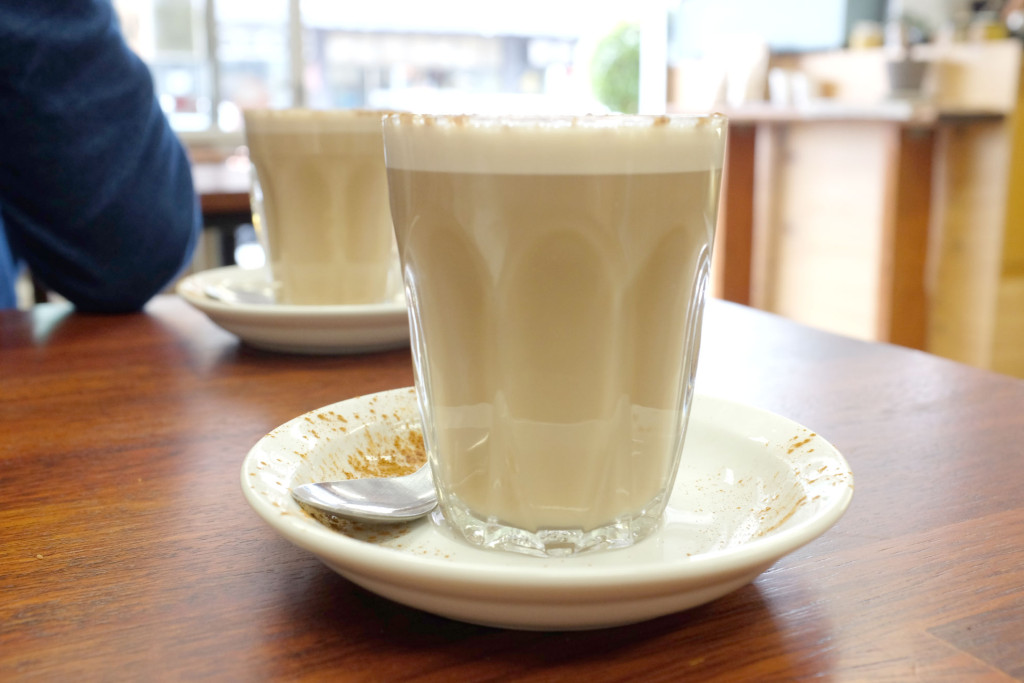 After our experiences over the last few days, I am feeling more energised then I have felt for ages…fingers crossed the week ahead continues as well as this one has ended!
How was your week? Did you have a good one?
Share in the comments below as I would love to know!