Back in November 2015, I wrote about a clever little leather case, suitable for a GroPro Hero 4.
I used that case constantly…in fact, the only time my GroPro was out of it was when I had to charge it, or put it in a waterproof case.
The case in question was made by Travler, a small lifestyle brand based in Salt Lake, Utah, USA.
They make a select range of locally produced leather products, all designed to last through all your adventures.
And I can attest that the case was more than up to the job!
Then last month, I had the opportunity to upgrade to the latest GoPro Hero 5…and unfortunately the original case doesn't fit due to the new shape.
Thankfully, Travler has updated their range, and they kindly sent me one for my new shiny camera.
And I can report it is even better then the original case!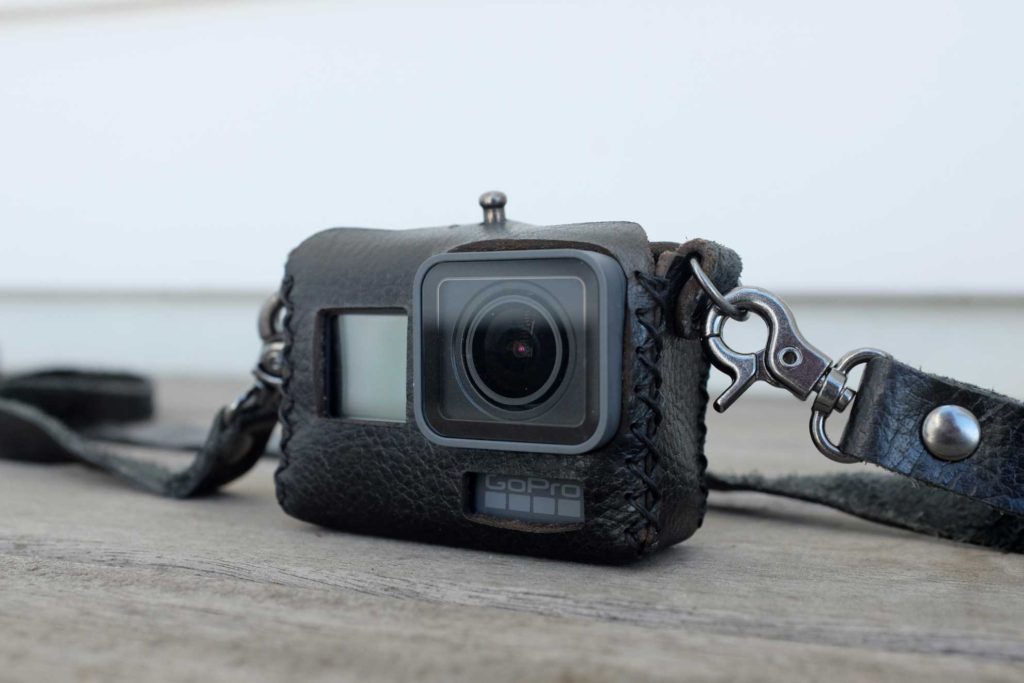 To start with the long strap is now attached by spring clasps…these are so much better than the previous design which had press studs that had a nasty habit of un-attatching!
The spring clasps make it easy to remove the strap if needed, but strong enough to prevent them coming undone.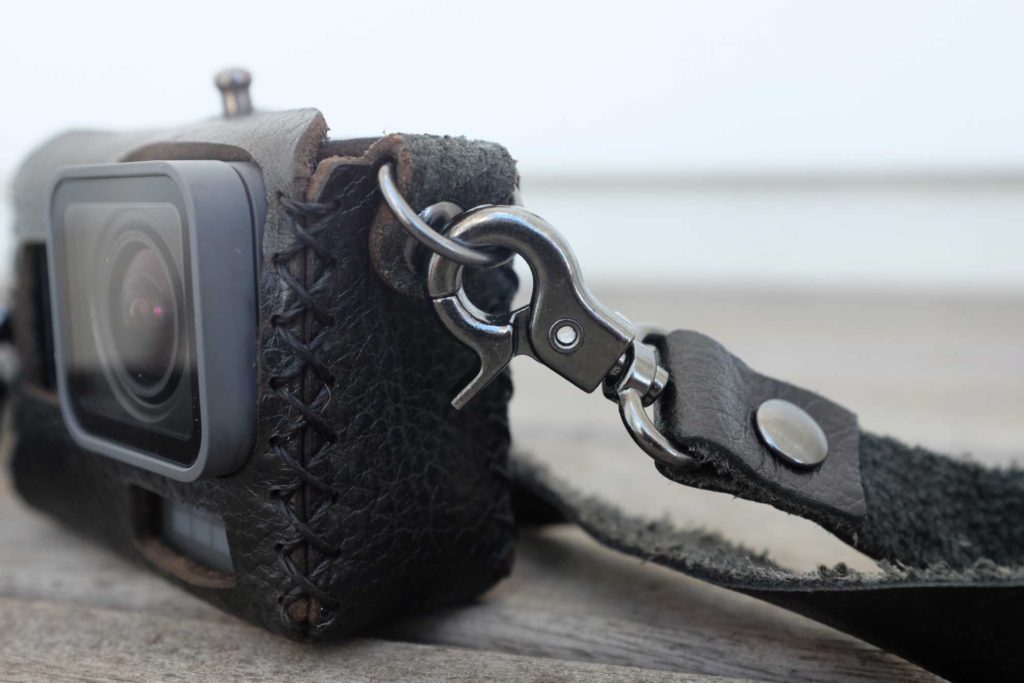 Another benefit is to do with the design of the new GoPro…because of the square lens design, you don't need to put a lens protector over it, which what was done with the previous Travler case..
And although they had devised a clever way to remove the lens protector when you needed to take the GoPro out of the case, it was all a bit of a pain.
In the new design, there is no need for a lens protector…the camera just slides snugly into the case.
There are a couple of cut out sections..for the lens, the front and back screens
And all you need to do is undo the top and pull the camera out….quick and easy for plugging it in to be charged.
Which is handy as I find I have to charge the camera regularly as the battery life still isn't the best.
The reason I love these Travler cases… and why I was eager to get another one..is that they instantly give the GoPro a retro look.
I want to take my GoPro with me, but the action cases are bulky, and to be honest, not really my style.
But put it in the Travler case and this little modern wonder fits perfectly with my Fuji X100s and my various old film cameras…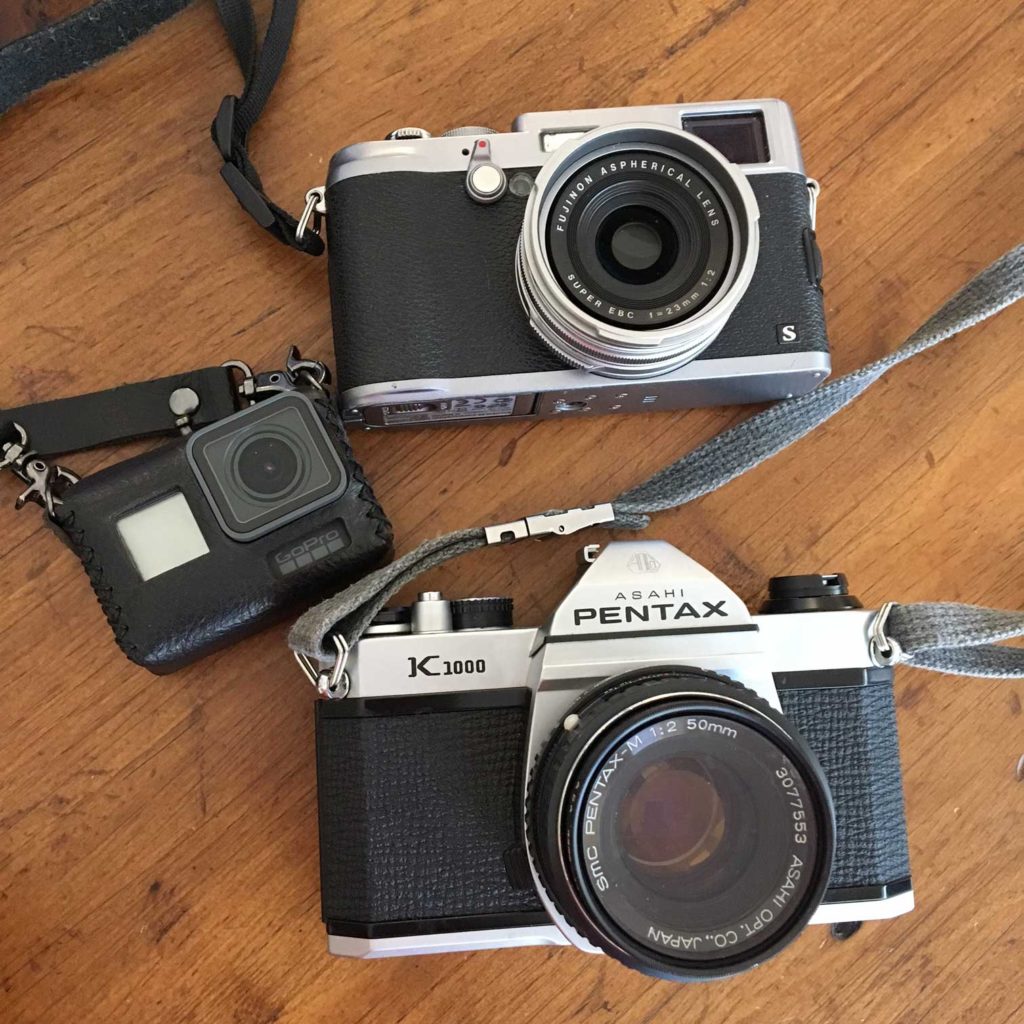 However, I should mention that this case is not waterproof, nor shockproof…it provides only minimum protection.
But I find it is all I need as it makes it easier to hold on to when out and about due to the strap…and you can just sling it round your neck or over your shoulder.
The GoPro Hero 5 Case is available in brown leather and black leather (which I went for this time), and costs US$69.
Like the previous version, each one is made out of top grain leather with a wax-aniline finish, and is carefully hand stitched.
Just perfect!
Go check out their website…your GoPro wants one too!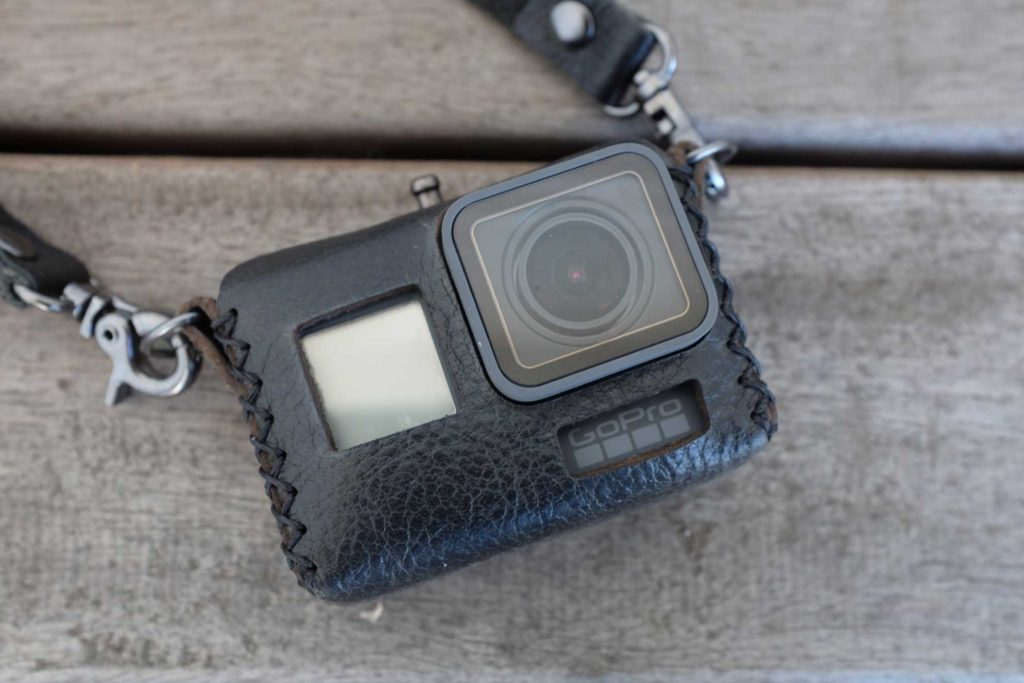 Please note: this is is partly sponsored post! However, my opinions are, as always, totally my own!
Click here to find out more about the Travler GoPro cases and how to order