A little while ago, I introduced you to our new little furkid, Toby…the cutest pup you have ever seen!
So after excitedly counting down the days, the time had finally came to pick up our boy.
Here is what his first week was like…and boy, it was a big one!
Started by picking him up from his breeder's mid Saturday morning…he was looking totally adorable in his little bandana…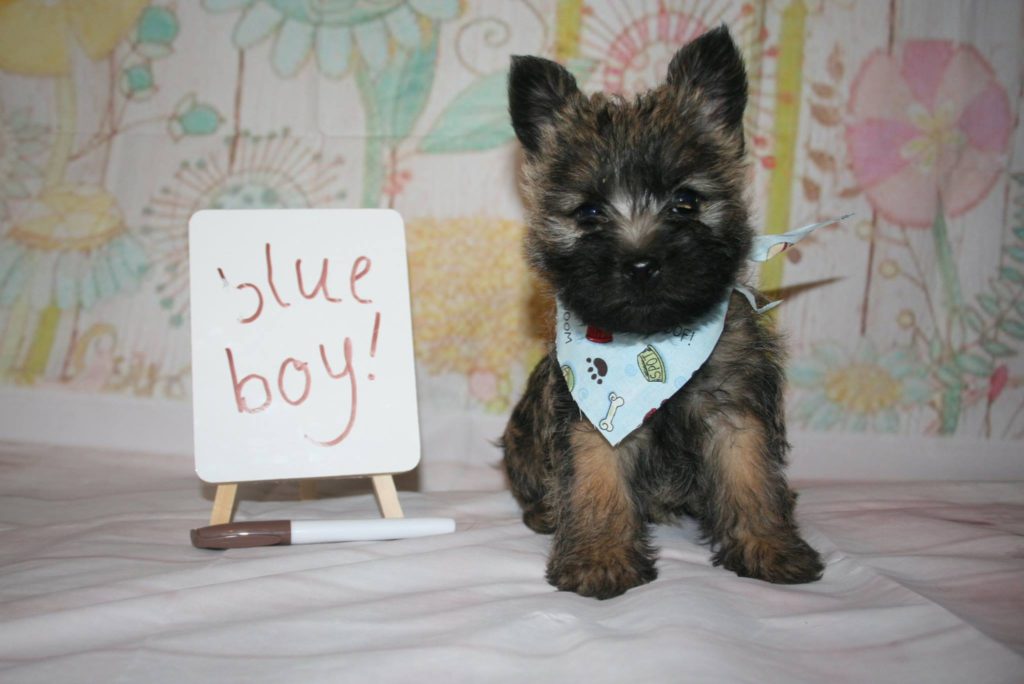 He sat on my lap during the car drive home…he was a bit worried about these new developments, but settled down for a snooze…such a little cuddle bug…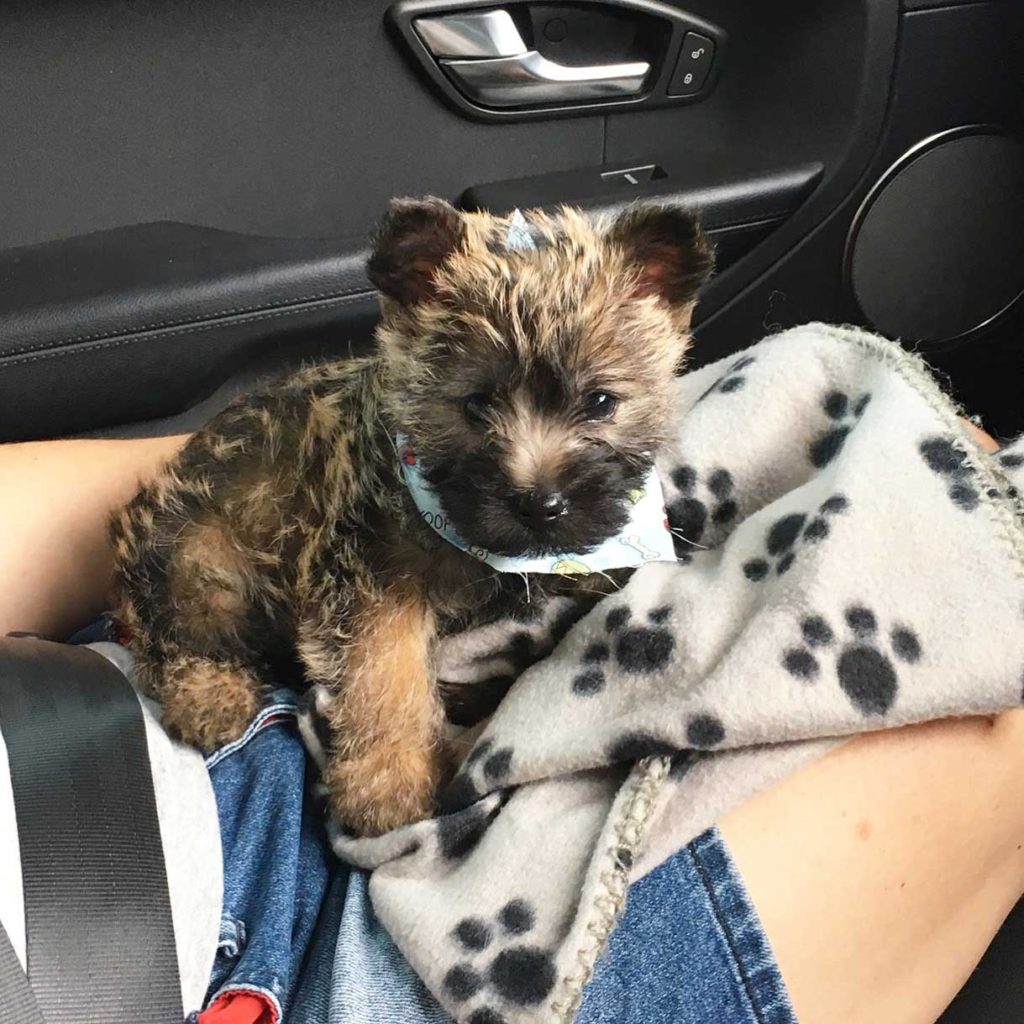 When we got home, it was time to introduce him to his big fur sister….a moment that I was a bit nervous about.
She initially didn't realise I had a puppy in my hands but soon there was lots of tail wagging on both sides!
https://instagram.com/p/BQWlns5A8le/
I realized that the collar we had bought for him was a little big, so we took the furkids out on their first outing together for some retail therapy.
Stopped for a cup of tea before going to a local pet shop…and managed to stop the pedestrian traffic as everyone wanted to check him out…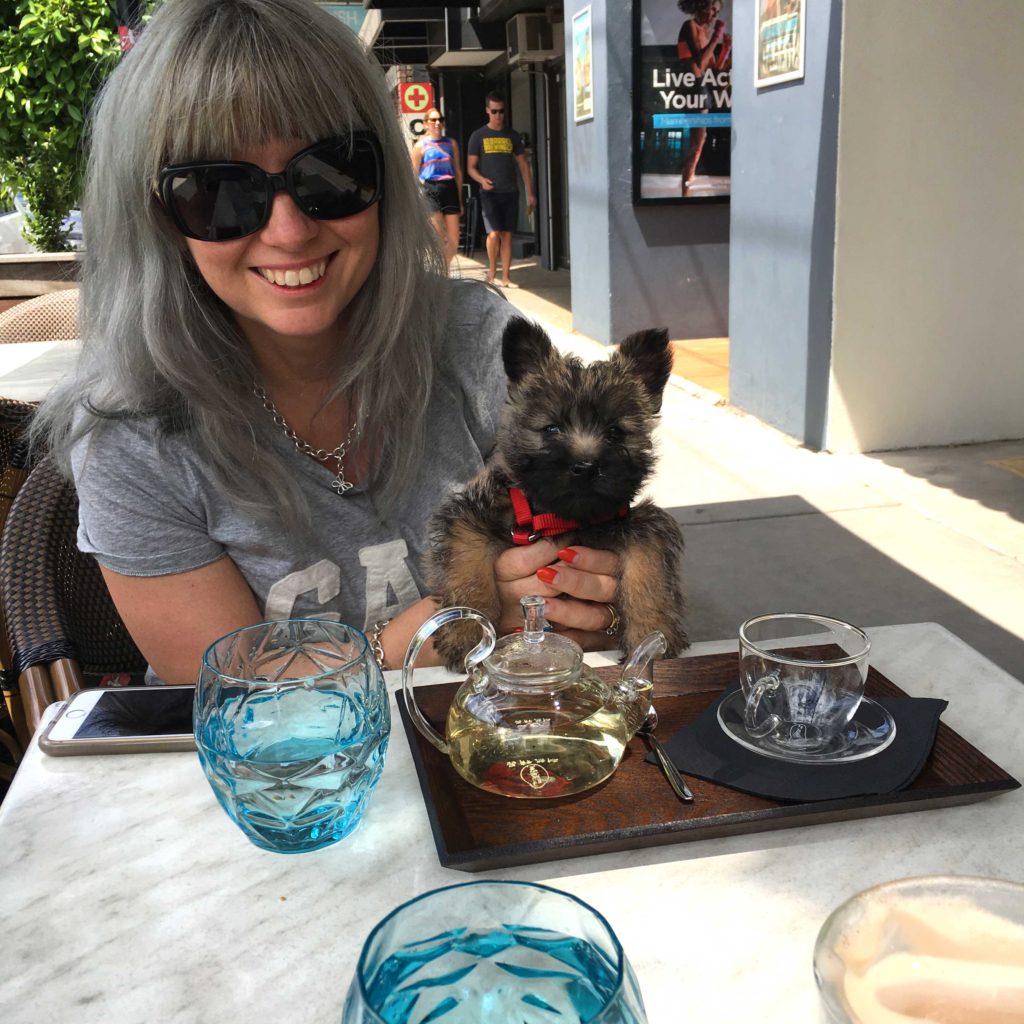 Finished the outing by watching some local cricket…needless to say, we had one tired pup by the end of the day…he slept in a crate at the end of our bed.
These sleeping arrangements are working well…he can see us, yet be safely contained as he sleeps peacefully under the watchful eye of his big fur sister…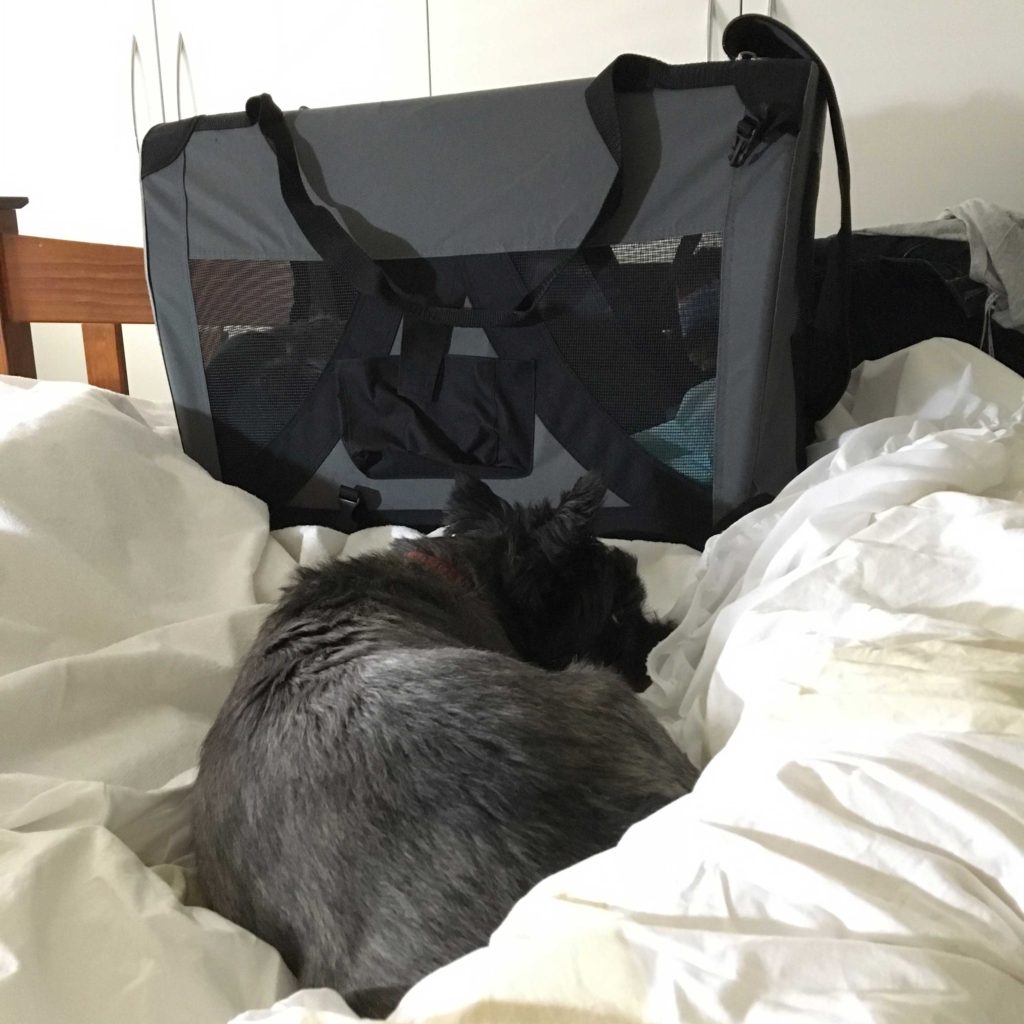 The next day was even bigger for such a little pup!
We took the furkids on a road trip to meet my husband's uncle who was visiting from the UK, as well as heading down the coast to met up with my parents.
Thought we might have needed to stop on the way down, but both pups curled up on my lap and went to sleep.
Miss Charlotte didn't like Toby touching her, but eventually let him snuggle in beside her…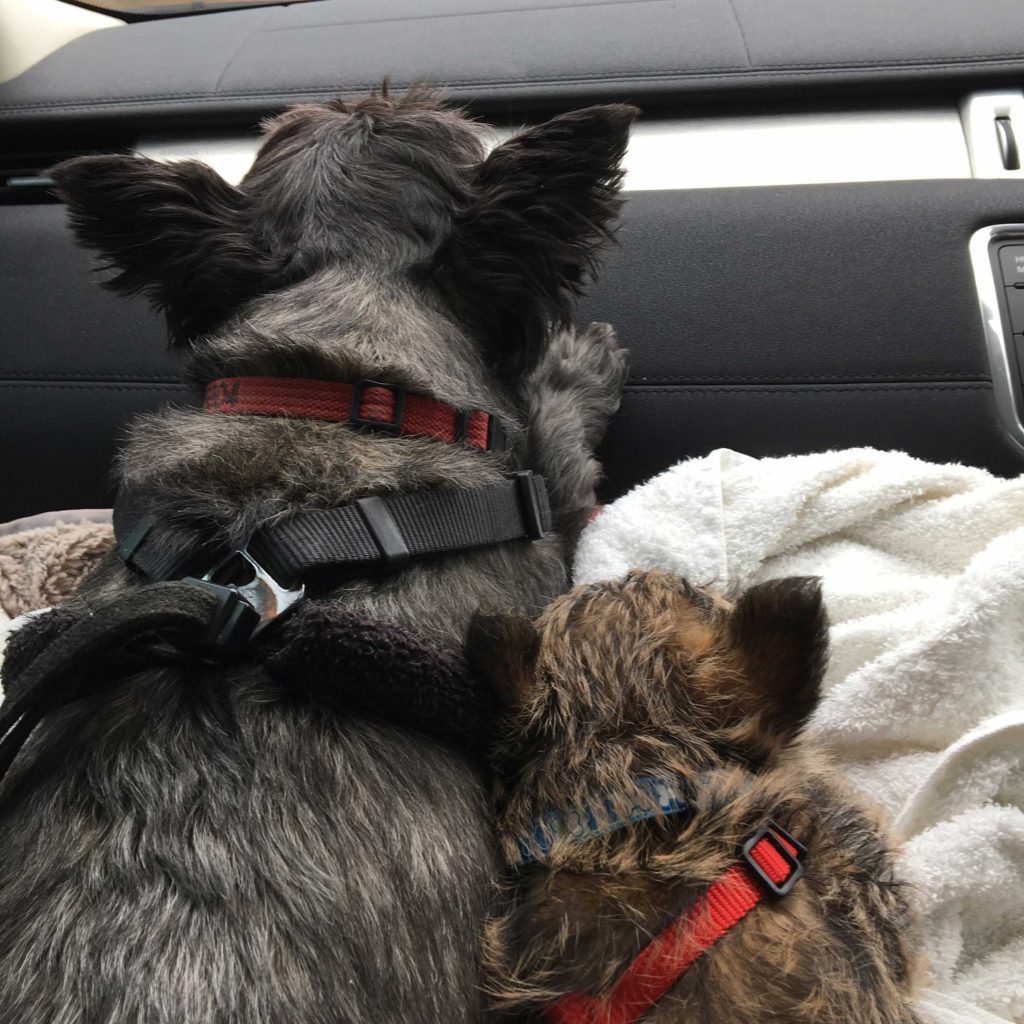 Toby handled the whole car trip perfectly so fingers crossed he will continue to be such a good traveller as we do head to the coast regularly.
He got to met all his grandparents and an uncle…and got to put his paws on a beach for the first time…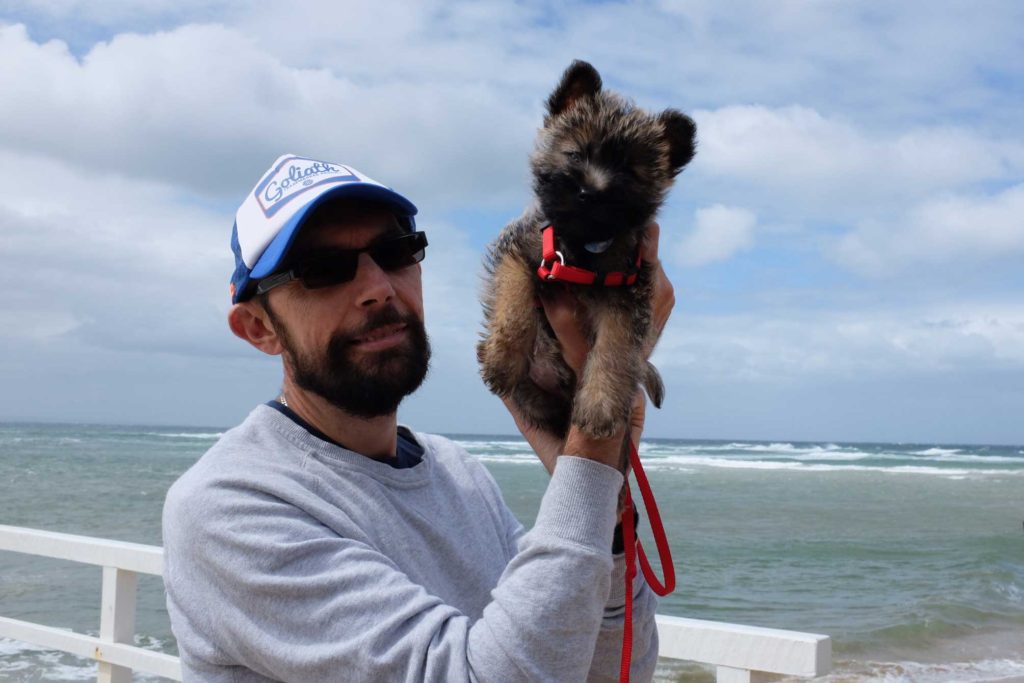 So many people stopped to ask what breed he was and to have a pat…and to take photos!
Unfortunately the weather was bad…very windy with showers…I was worried he might get blown away at one stage!
But we were able to have a picnic lunch in a sheltered sunny spot before starting the trek home…both furkids sleeping soundly all the way home.
Day Three saw the start of the working week…with a little fluff ball by my side.
I was worried about leaving Miss Charlotte on her own but she was more than happy for some peace and quiet!
She was not particularly comfortable when he was loose in the house as he wouldn't leave her alone, so we have made sure she has plenty of puppy free time.
Toby was very much loved at work…so many cuddles…and not much work done!
Just look at that little face…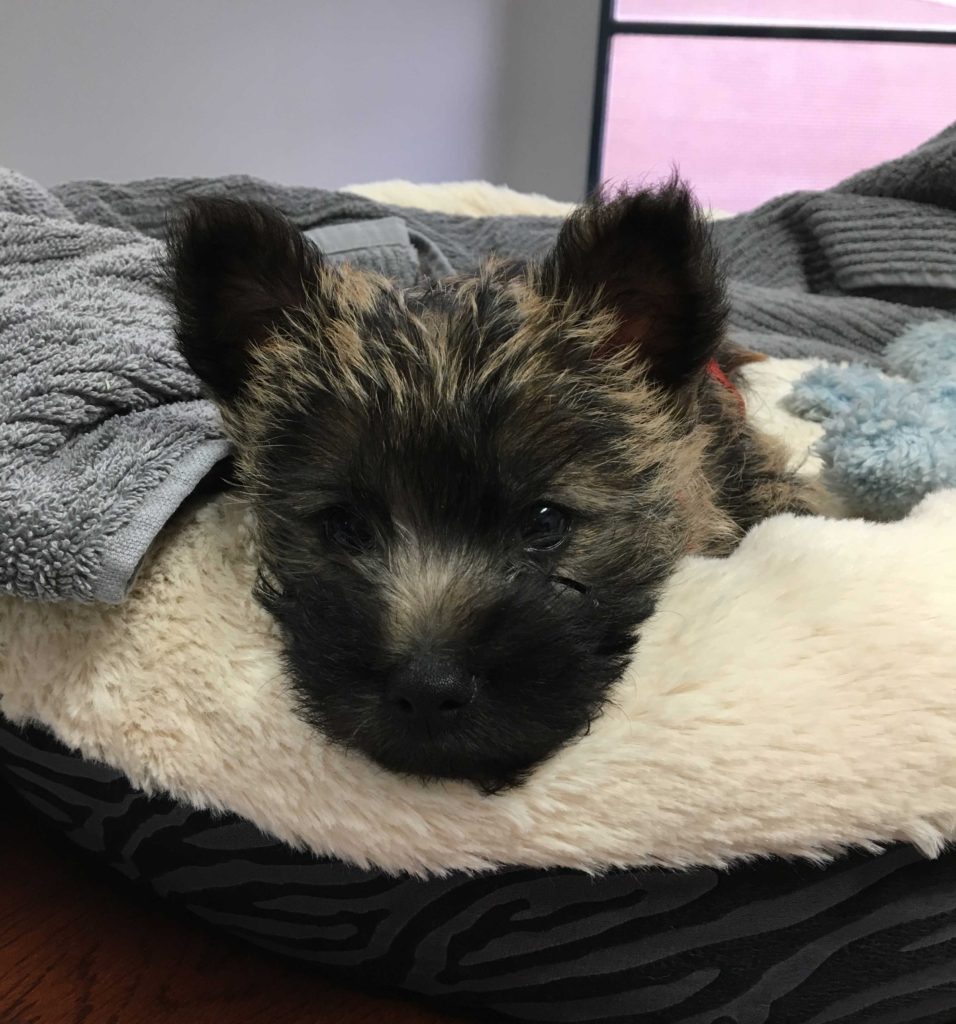 Day Four was another day at work for Toby…and he was totally feral for the first few hours!
He was biting and generally being a devil…just as I was about to give in and head home, he settled down and slept….in some very strange positions…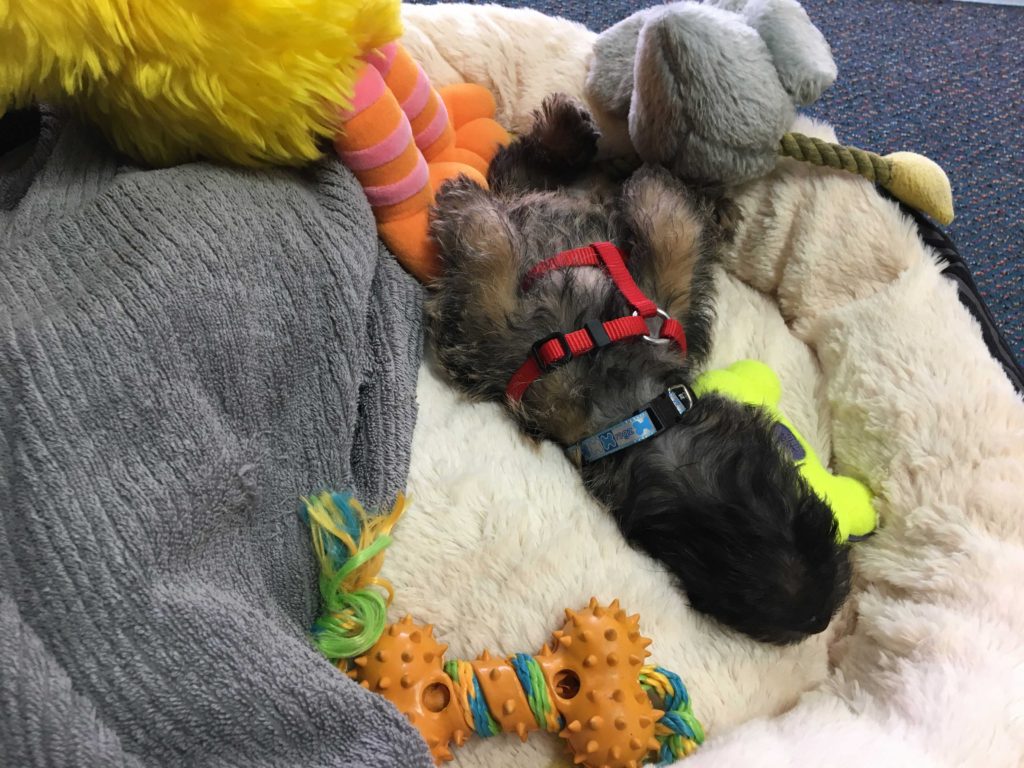 Day Five finally saw a day at home…first one for Toby!
I let the furkids run around the backyard which helped to get Miss Charlotte used to this new little interloper, and wore the pup out!
I also left them alone for the first time for a couple of hours….Toby tucked up in his pen so he didn't annoy his fur sister.
Was worried the whole time I was out, but all was quiet when I got home!
I discovered two things though…that Toby can climb…found him on top of his crate at one stage…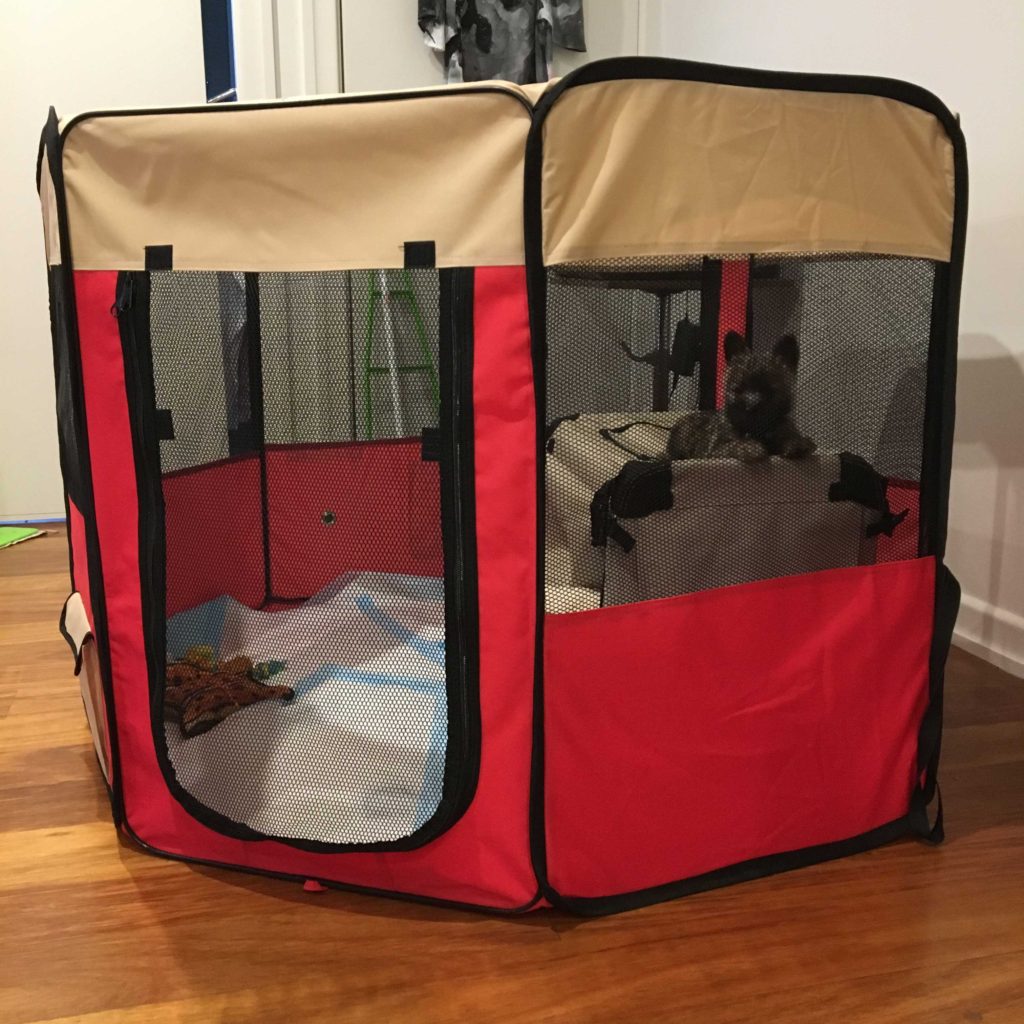 And I also realised that Toby could watch the TV…I have only had one other furkid who could do that!
On Day Six, I had a meeting in the morning where no puppies were allowed, so had to leave them again for a while, but all was fine.
Gave them lots of playtime out in the backyard in the afternoon to wear them both out…the bonding was going well!
I am so proud of how Miss Charlotte has been handling the new arrival…she is so good with him…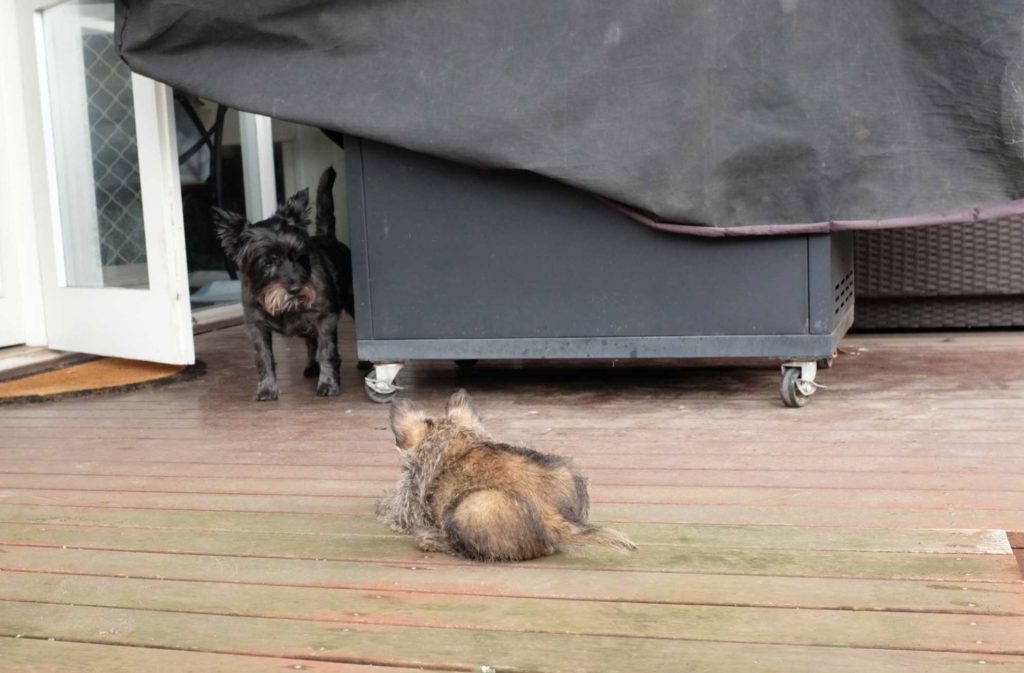 We took the furkids on their first local walk together on Day Seven.
Toby was determined to walk…absolutely hated being carried…and I just made it without dropping him!
I can tell you it is not easy trying to hold onto a determined wiggling bundle with sharp teeth!
He was very popular when we walked through our local shopping strip…lots of pats for both furkids.
Day Eight started with another walk, but this time, I put him in the dog buggy we originally bought for our elderly furkid…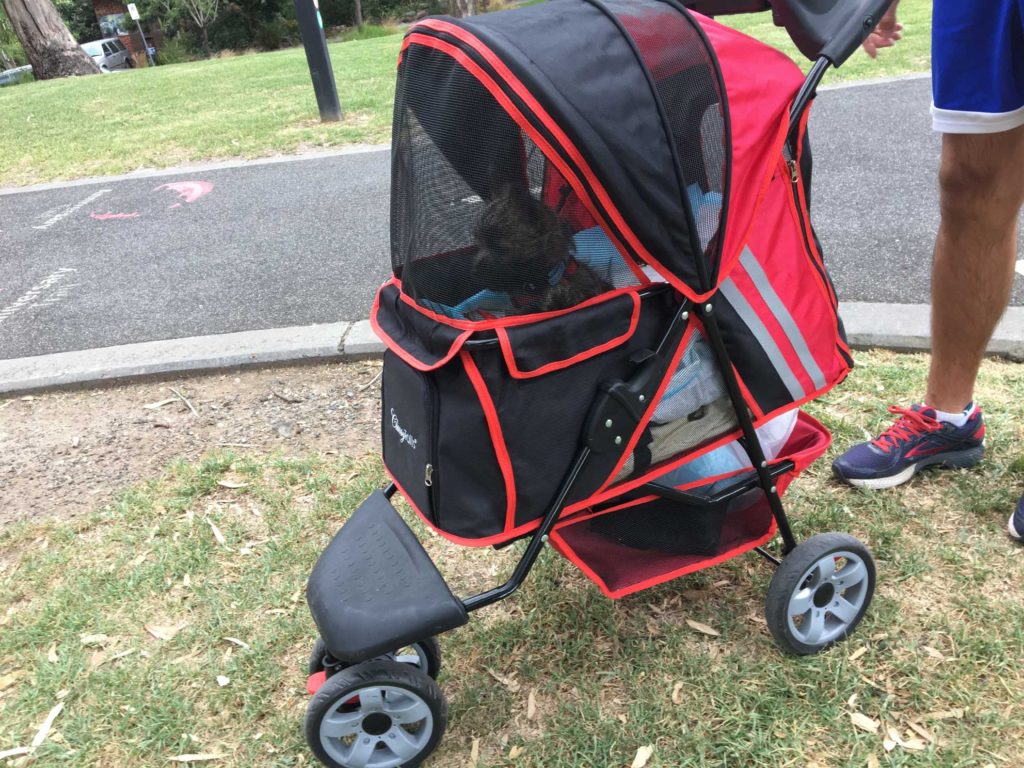 Toby was NOT impressed with being confined, but until he has had all his vaccines, and is a bit bigger, we can't let him walk.
So putting him in the buggy keeps him safe, while still being able to be out with us.
Later that morning, he got to meet his human cousins for the time…they have gown up with dogs so had no problems handling him, even with those sharp little teeth.
It was so great to see them all happily running round together!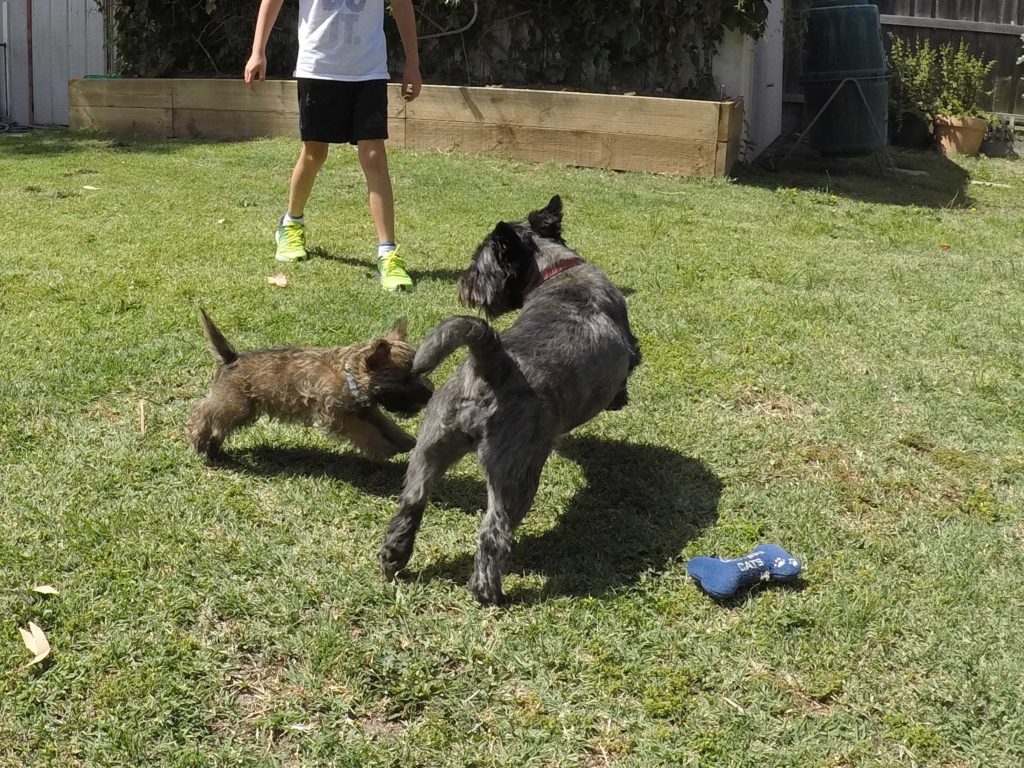 So all in all, a great start to what hopefully will be a long, happy life with us!