Please note: this is not a sponsored post! My opinions are, as always, totally my own!
It's funny…we used to watch heaps of TV, now you are more likely to find us with the TV off and the radio on.
And because my husband is sports mad, that radio is usually on SEN…a local 24 hour sports station which thankfully I also like listening to.
For ages, we have been streaming the digital radio from our ipads through to a small Bluetooth speaker.
But we wanted something more…a better speaker for listening to music as well as sports broadcasts.
And we are now proud owners of most amazing solution..a white Bose Soundtouch 20 Series III (also comes in black)…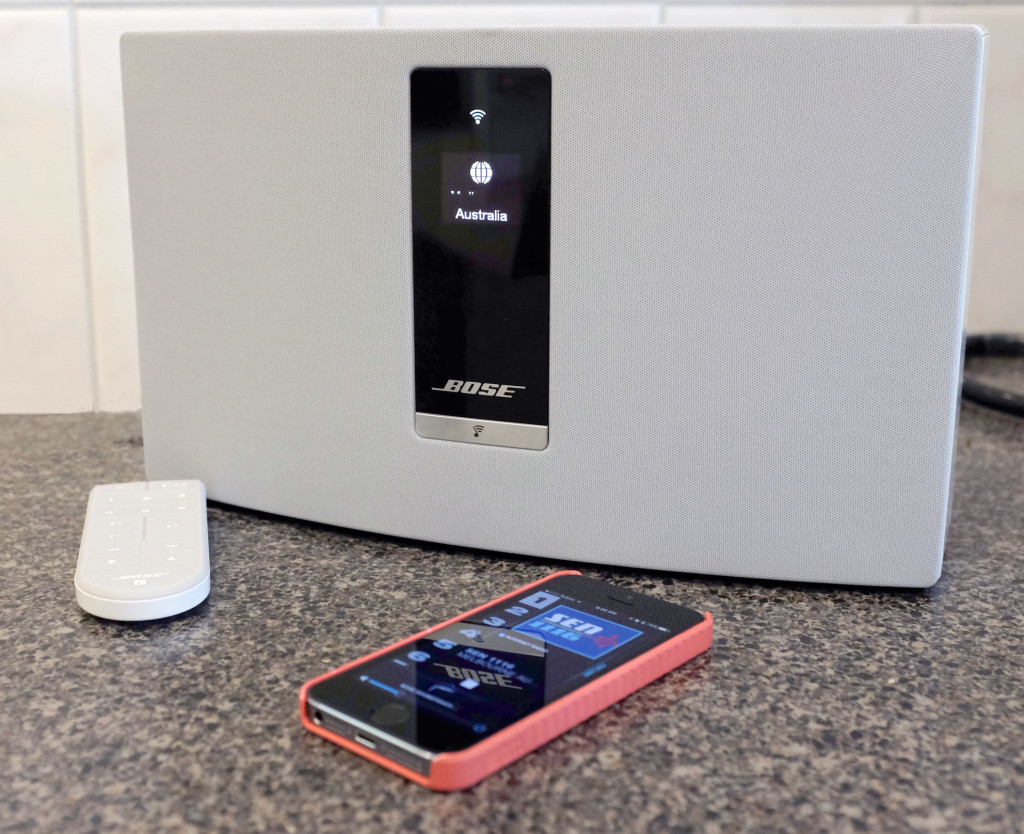 Received as a birthday/Christmas present, we could hardly wait to set it up and turn it on.
The SoundTouch 20 is much more then just a speaker…it actually connects to your wireless network so you can stream internet radio stations directly from the unit….from all over the world!
That just blows my mind….
Setting up was really easy…you install the SoundTouch App onto your iPhone and go through the steps to connect the unit to your network (you will need to know your network's name and password).
Once connected, the unit appears on your network and can be accessible for all devices which have the app installed.
We have preset our favourite stations which allows for quick selection.
The app allows you to change the volume and change stations via your iphone.
It also enables you to explore internet radio stations across the globe…this is a feature which I can happily waste a few hours on.
I even found a section for scanners…police radio, air traffic towers…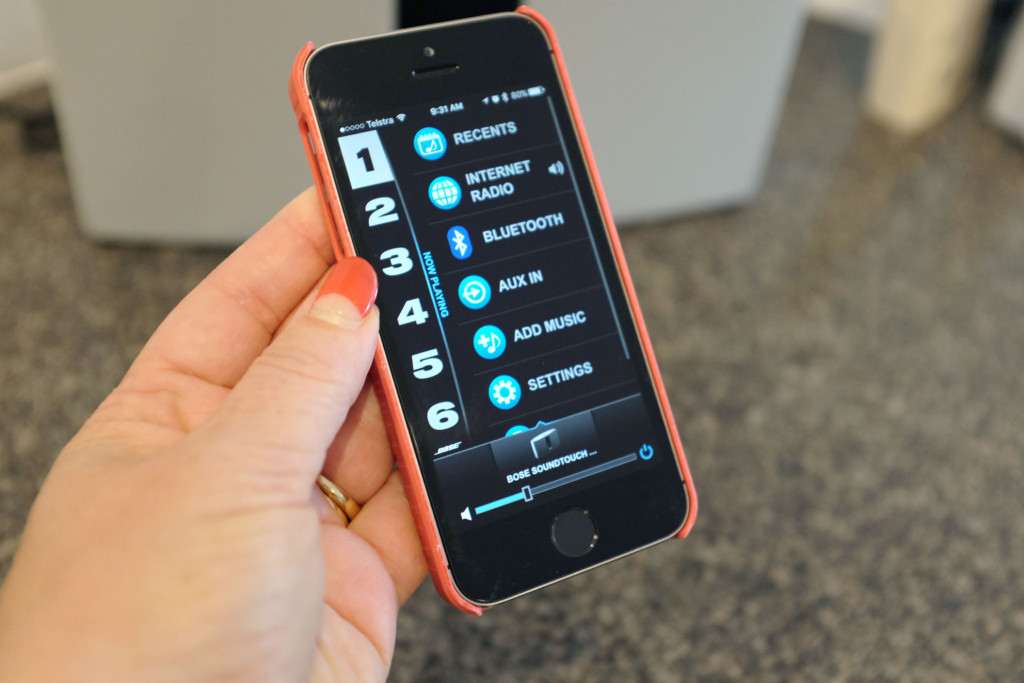 Streaming services are also available via the SoundTouch…for example, I use Spotify on my ipad…now I can sign in to the service via the app and stream directly from the unit.
If you want to plug something directly into the speaker, such as a record player…there is an Aux In plug
Once the SoundTouch 20 is set up and you have selected your presets, you don't need to use the app.
There are  six preset buttons on the top of the unit so you can change directly via these.
plus you also get a little remote.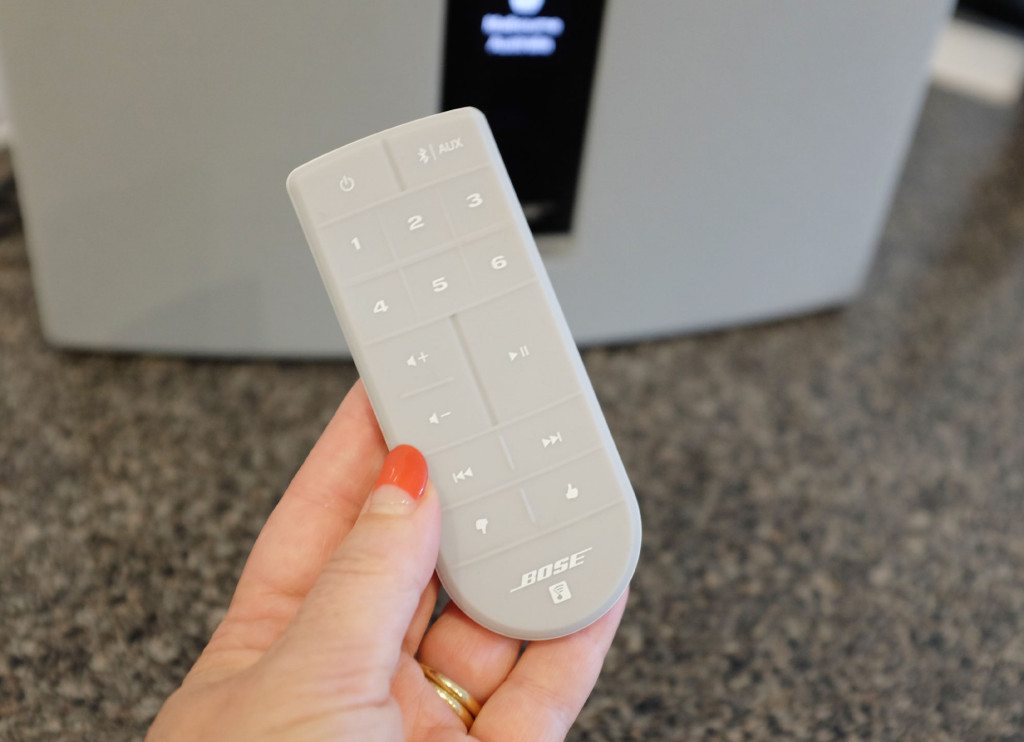 But let's get to the most important feature…the sound…we had a full Bose surround sound system in our old house, but sadly our current house is a little small for such a unit.
So we had pretty high expectations of the SoundTouch from past experience, and we weren't disappointed.
It may be small but don"t be deceived…this thing can pump up the volume like you wouldn't believe…sorry neighbours!
And what got me from the moment we turned it on was the bass…I am totally addicted to bass…and the bass is rich and deep.
You can adjust the levels in the app's settings but I am very happy with the default settings.
The Soundtouch 20 is small enough to move around the house…it fits neatly on a bookshelf…the only thing is you need to have a power point nearby.
And if you wish, you can buy more units and have one in each room…you can then play the same music across all units, or select different music for each room.
Now if you will excuse me, I am off to relax with a little 80s music…from an internet station in LA!
Click here to find out more about the Bose SoundTouch 20 Series III and where to buy (Australia).
Please note: this is not a sponsored post! My opinions are, as always, totally my own!