My day job involves graphics and artwork, and I have a keen interest in typography…I love nothing better then wandering through the many different fonts to find the one that suits the project in hand.
But I came across something a bit different the other day, and thought I would try it out….a website that allows you to scan in examples of your handwriting…and a whole new typeface is created!
Its is called Fontifier, and it is very quick and easy to use…just takes five steps to create!
Now before I start, I just want to let you know that I am not blessed with beautiful handwriting…it usually looks like some sort of weird, unreadable scrawl, so I tried to be as neat as I could!
Basically you print out a template, and write a sample of each character in the boxes…how the font will turn out does depend on what type of pen you use, however the good news you can preview what its going to look like before purchasing.
It did take me a couple of tries to get one I was happy with…both with my writing, and the pen I used…in the end, I used a black Pilot Fineliner.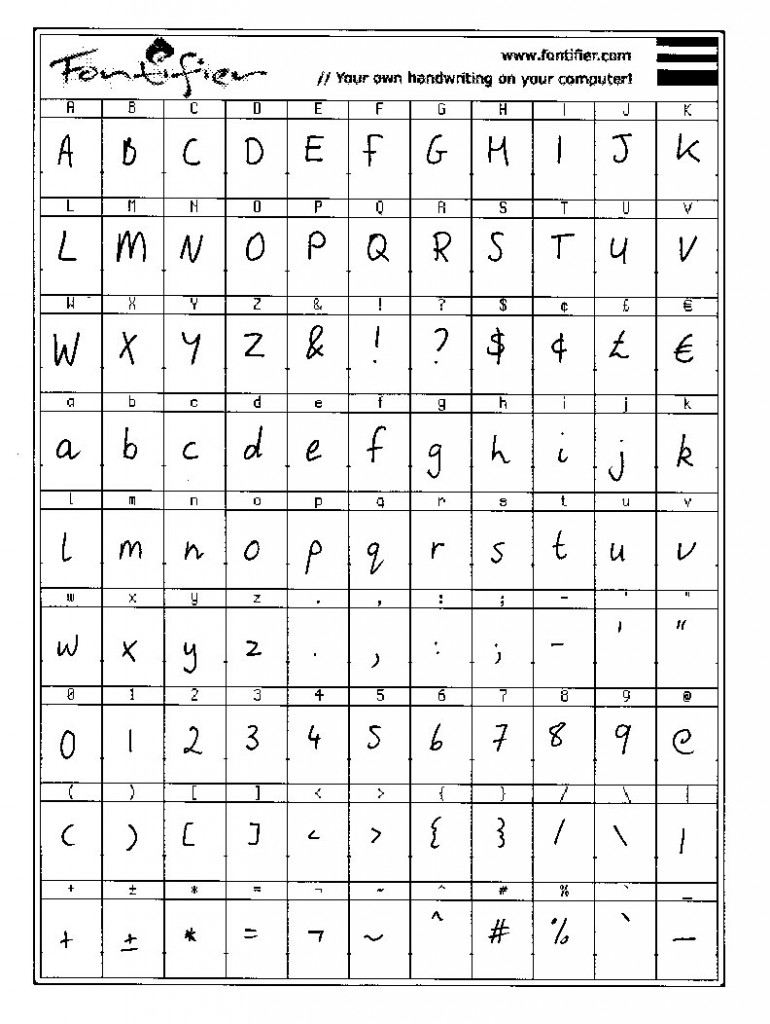 When completed, you then scan the template, and save it as an image file.
Next step is to upload the file into Fontifier…..if all is well, it will then allow you to check your handiwork before purchasing……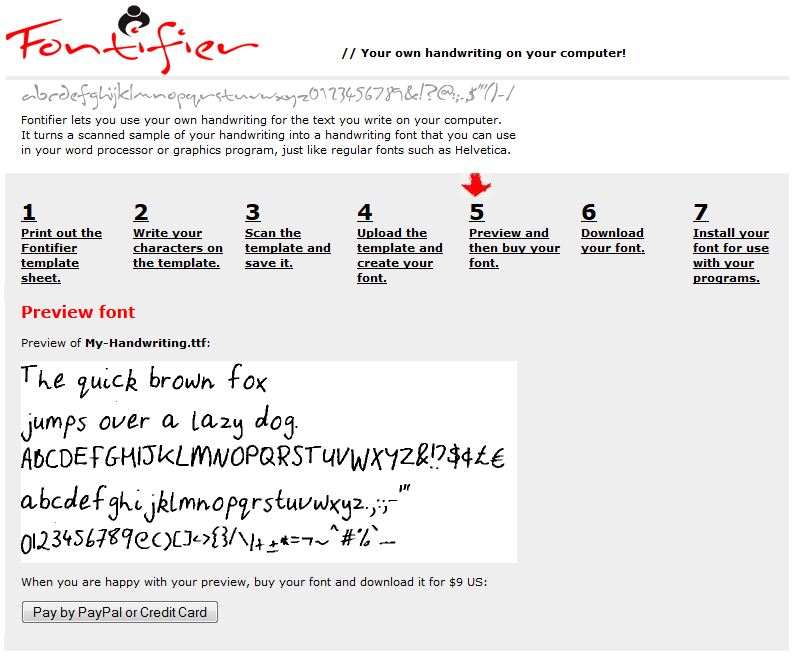 I decided I wasn't going to get any better then that, so hit the "Pay" button…
FYI, It cost just under AUD$10 when I did this.
It "fontified" my samples and created the typeface, which I then downloaded and installed on my PC (running Windows 7).
Straight away, the font was available and working in Illustrator CC…how weird to see my handwriting in print…so to speak!
How cool is that…it actually turned out better then I thought it would considering how bad my handwriting is normally!
Now I need to hunt down someone who has gorgeous handwriting, and see what theirs looks like!
Have you used Fontifier….or something similar?
To find out more, click here to visit the Fontifier website!
Please note: this is not a sponsored post..I was just curious and wanted to try it out!