Did you know that there is a large music community….involving brass instruments and percussion…that exists right across Australia?
Every week, groups of musicians of all ages, and all abilities, gather together for rehearsals in band rooms…I am referring to the little known, and little recognised, brass band community!
Brass bands are very much a part of life in the UK, however out here in the "colonials", they are somewhat invisible…although the movie "Brassed Off" did help somewhat!
How many of you have ever gone to listen to a brass band?
Do you know what a cornet is….a euphonium?
Brass bands are amateur community groups…but don't be deceived, there are some world class musicians within the ranks!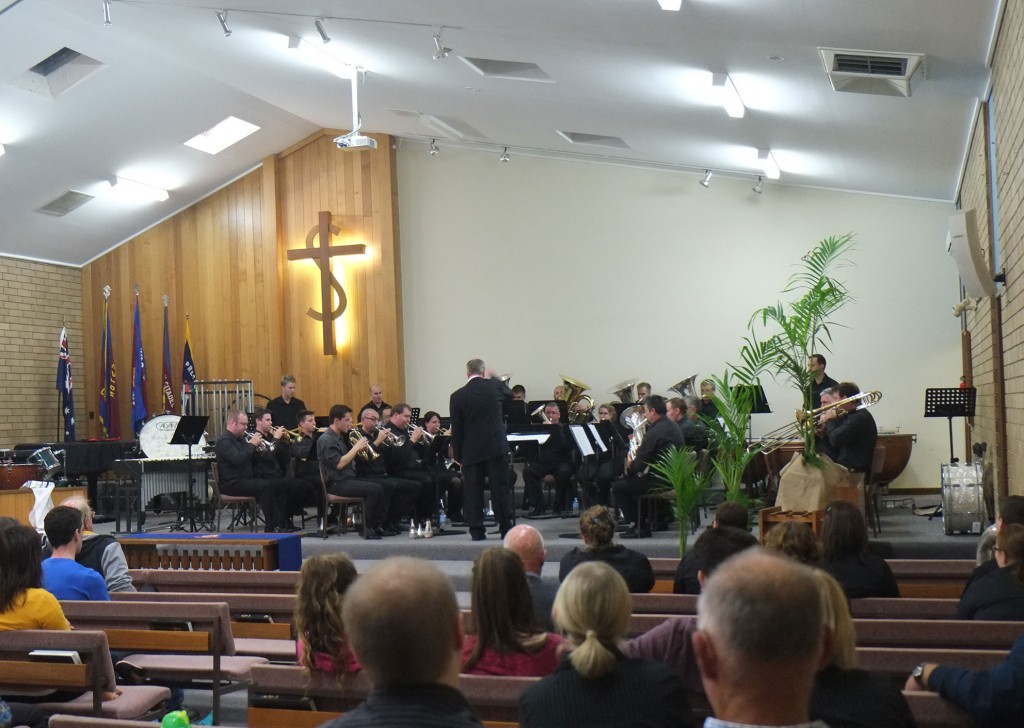 Every year, at Easter, many brass bandies make a pilgrimage….to the Australian National Brass Band Championships.
The destination changes every year…this year its Brisbane that will be inundated with  hundreds of brass band musicians ready to compete…and party!
There are five grades…from D to A grade, with A being the highest standard.
This will be my husband's 30th Nationals…he is a fabulous cornet player…I am not just saying that….and has played principal cornet on a number of occasions.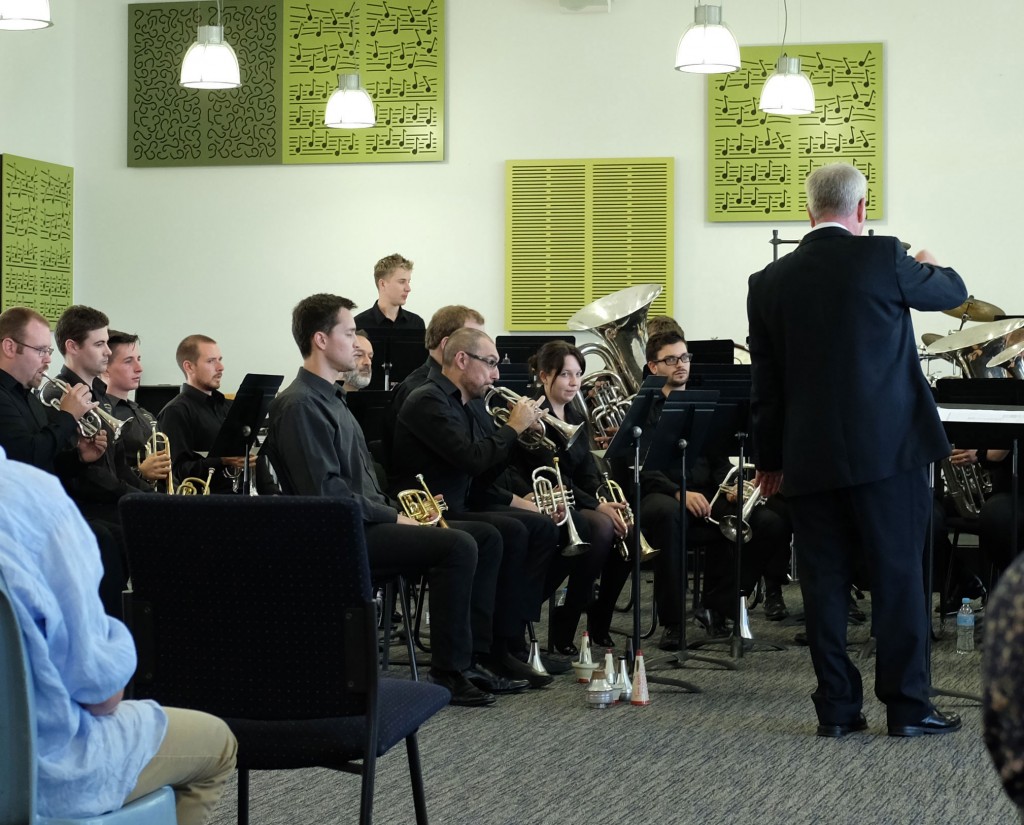 He has only missed one Nationals since he started playing in bands, and that was due to him being on the waiting list for a liver transplant, and he wasn't allowed to travel interstate.
He did however compete the next year as the competition was in Melbourne, while still waiting for the call, and was quite unwell…he had to have his phone on, even on stage, just in case…would have been a great story if it had, but it was few months later before that happened…
In my case, I was a bit of late starter and this will be my 21st Nationals…I was a percussion player for about 15 or so of those, now I am a WAG…and no, we don't sit and knit at competitions….
Playing in a brass band, particularly at the higher grades, is very hard work. There are two, often three rehearsals a week, competitions, concerts….and all done for the love of it…you don't get paid!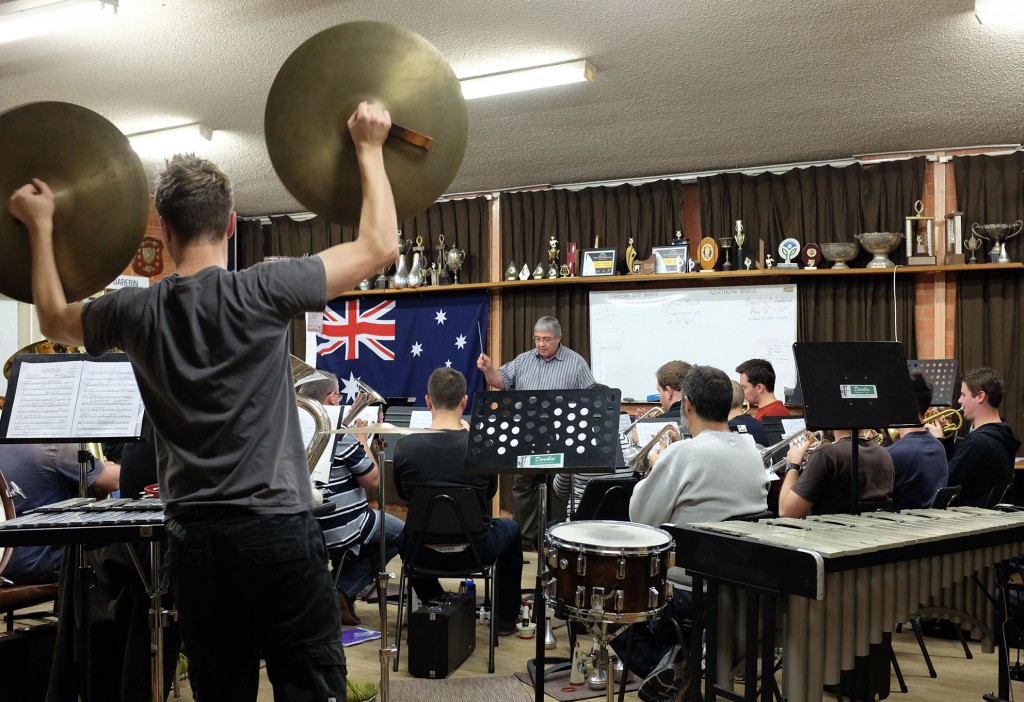 So why do we do it…
Firstly, for the love of the music…a good brass band sound is something else…it can give you goosebumps…and I am not kidding!
Secondly, for the social side…the feeling of belonging to a large community…and brass bands are known to be very social…..watch out Brisbane….hope all the pubs and bars are well stocked!
For the bands that compete at the Nationals, winning their section is a fabulous thing to be part of, and makes all the hard work and hours spent practicing worth it!
My husband and I have been lucky to have been part of a bands that have won their sections, including the top grade, A grade…. and it is so great to return home and say that we played in the best band not only in the state, but Australia!
We wish all the bands a safe trip to Brisbane, and look forward to catching up with all our friends over the Easter break.
And I would like to especially wish Preston Band (A Grade)… which my husband plays in….Geelong West (B Grade) and Northern Brass (C Grade) the very best of luck! Hopefully a few trophies will be heading back to Victoria on Monday!
If you are interested in seeing what a brass band competition is all about, the fabulous, awesome Tim is going to be live streaming the performances…so click here to visit the website for more info!
And if you are in Brisbane over Easter, don't be surprised to hear a brass band or two around the place…..