A few months ago, we lost our beloved Bill – he was 16 1/2 and had a healthy, happy life, but it still was a big loss.
We miss him so much – he was part of our lives for so long, and was with us during the tough years when my husband was so sick.
As the weeks went by, we debated whether to get another furkid, especially as our younger pup seemed to be missing her big brother.
After much discussion, we decided to go ahead.
Then we debated about what sort of pup to get…another Cairn Terrier, another type of terrier…even a rescue dog.
And another Cairn won out…we are total suckers for this spunky breed.
I should emphasise that this is not about replacing Bill…no pup would ever replace him…but instead, it is about bringing another generation into our family.
A new little personality to love and share adventures with.
We contacted the breeder where we got our Miss Charlotte…Amy from Aimfor Cairns…to find no litters were imminent.
But after a while, we got the exciting news that there was a confirmed litter due just before Christmas.
So we waited to hear of the impending arrivals…and a couple of days before Christmas, 7 puppies were born.
We wanted a boy as two strong willed girls would be too much to handle, even for seasoned Cairn lovers like ourselves.
The litter consisted of six girls…and one little boy…our Toby!
It was like Bill had sent us a Christmas present as he knew how we were missing him…I have to admit I had tears when I read the text message from Amy.
Best Christmas present ever!
And last Monday, barely two weeks after the pups arrived, we were able to go see them and give our little boy his first cuddle.
It was love at first sight…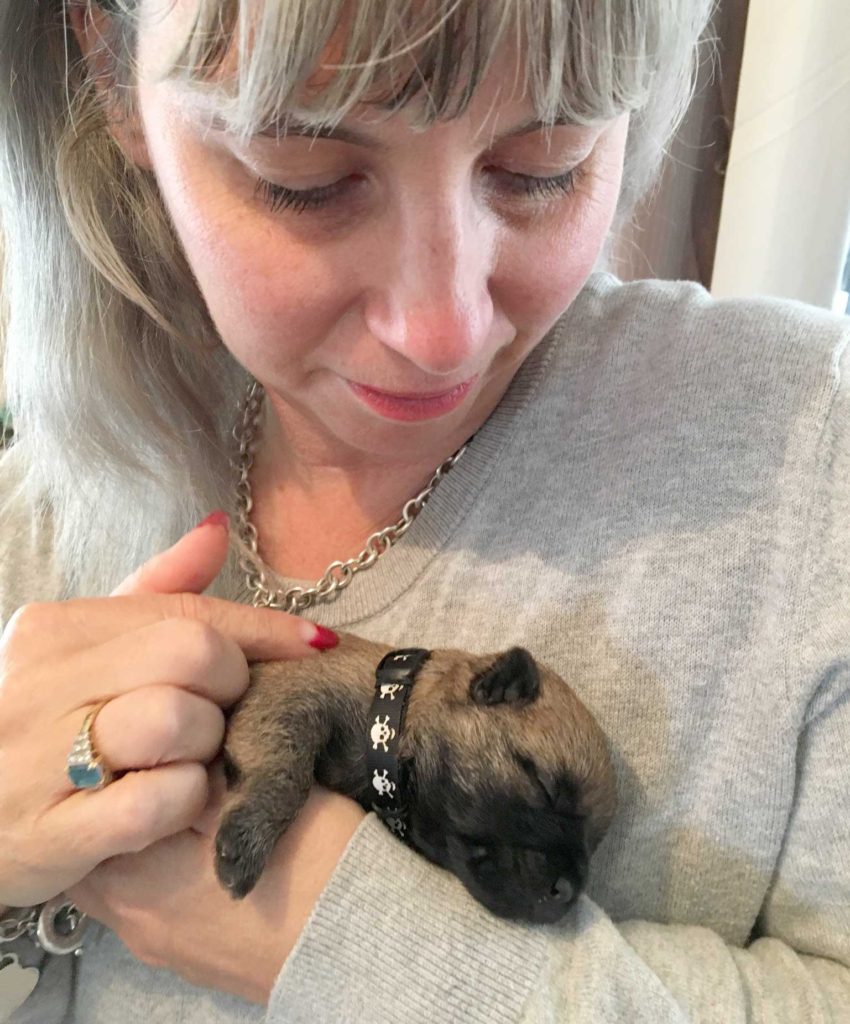 His eyes weren't open yet, but he snuggled into my husband's hand…a perfect fit…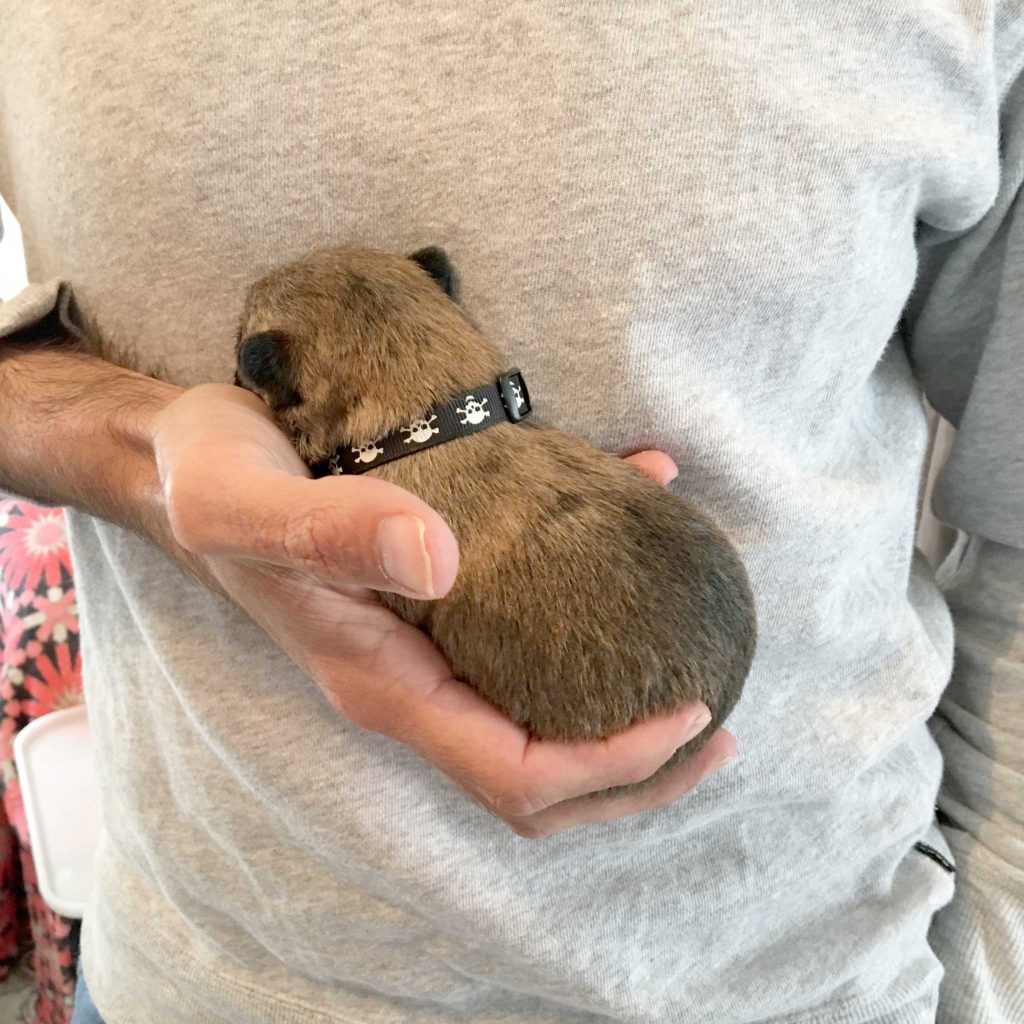 Look at that tiny paw…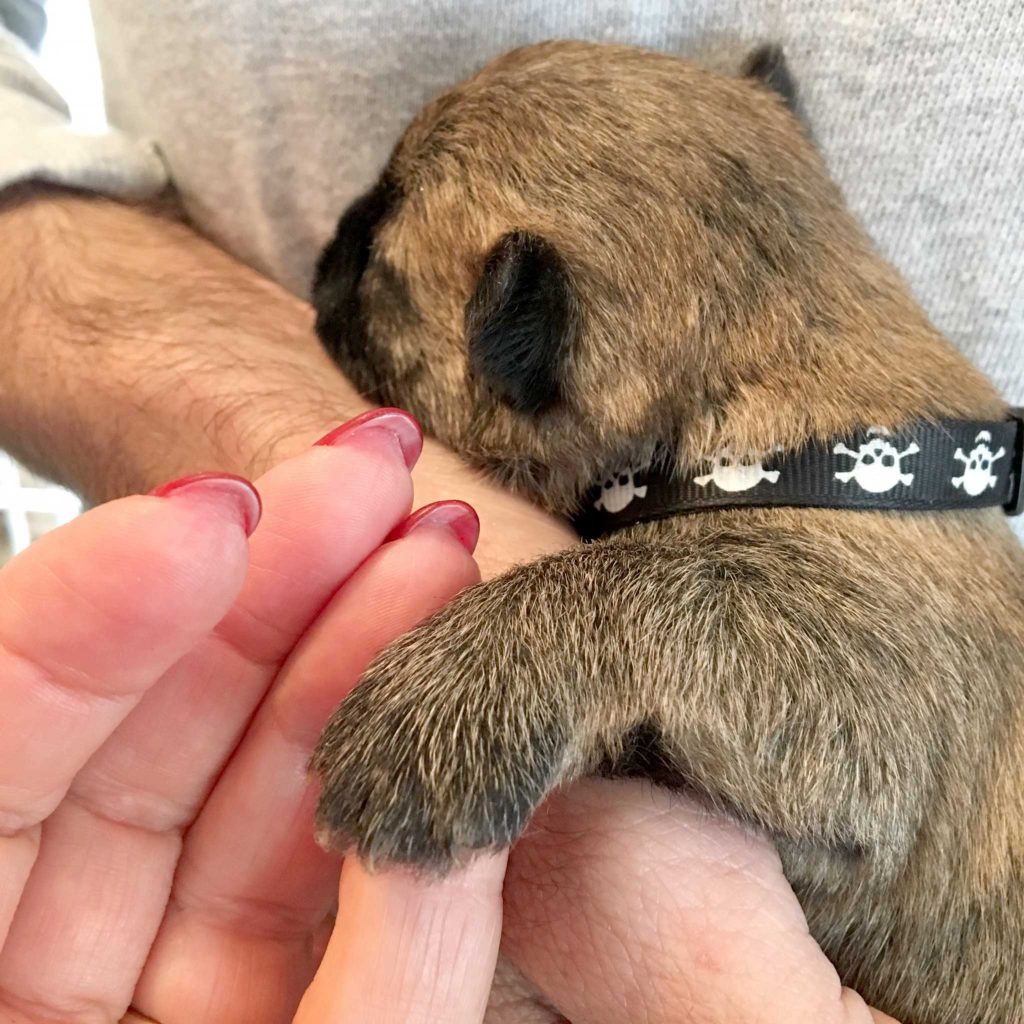 We also met Toby's Mum, Candy…a gorgeous Cairn who is a very relaxed Mum despite having 7 little ones!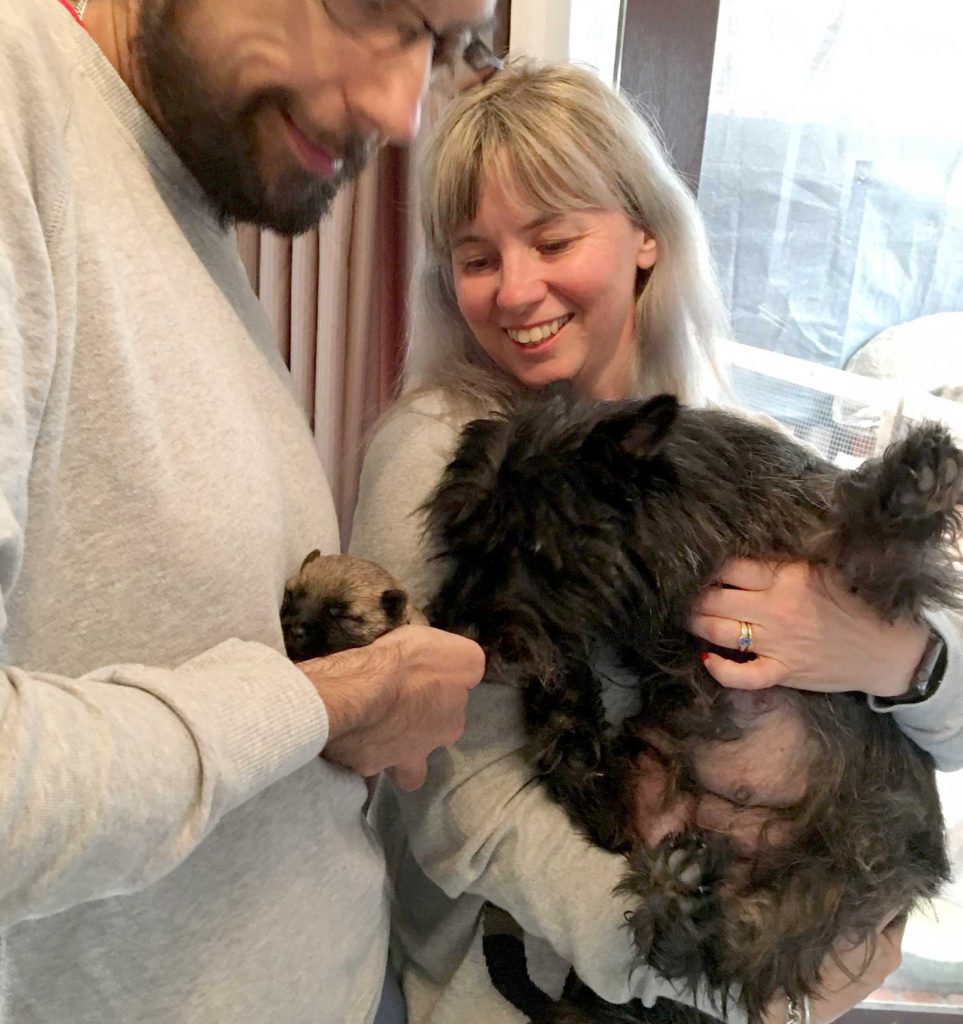 And we worked out that Miss Charlotte's Mum is Candy's great grandmother…which means our two are actually related!
It will be probably round mid Feb before we bring Toby home, but will visit again for more cuddles!
Not sure what Miss Charlotte will think about having a little ratbag "brother" but fingers crossed, they will soon be best buddies, just like she was with Bill.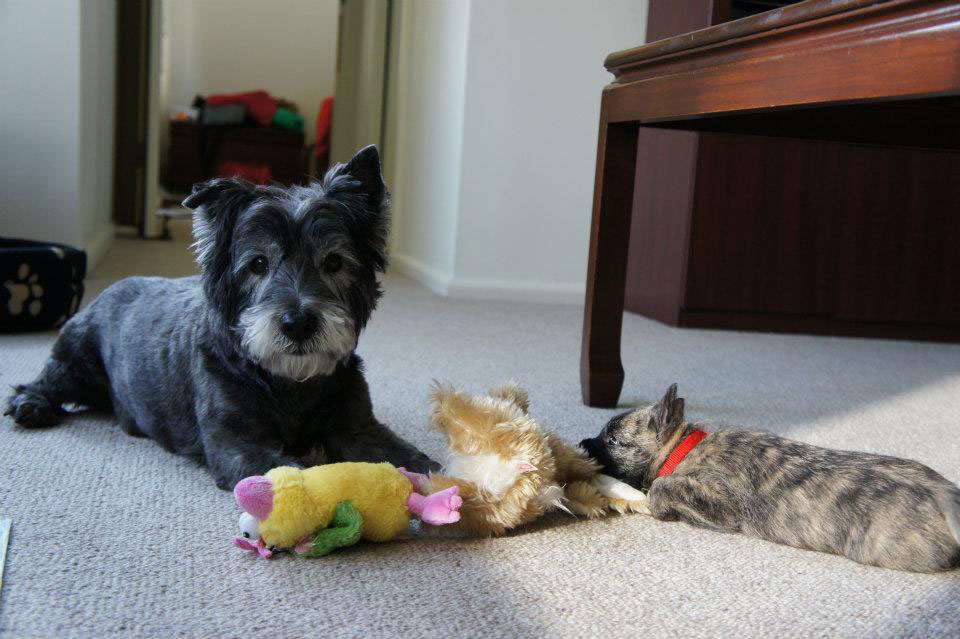 Are you are Cairn Terrier lover? Have you got a Cairn? Share your stories below as we would love to know!