I have plenty of 35mm film cameras, and few medium format ones, in my slowly growing collection, but there was another format I wanted to try…110 film.
Kodak introduced the 110 cartridge film in 1972…it was aimed at the amateur family snapshot kind of photographer.
It is compact and very easy to load.
However, the small size means it doesn't have the quality of the larger films, and I was warned that the results could be disappointing.
But that didn't put me off…I wanted to try it for myself!
I did a bit of research and came across a Rollei A110 that was available locally.
This tiny camera took two years to go from construction to when it was released in late 1975, and was advertised at the time as the world's smallest pocket camera.
And it sure is compact…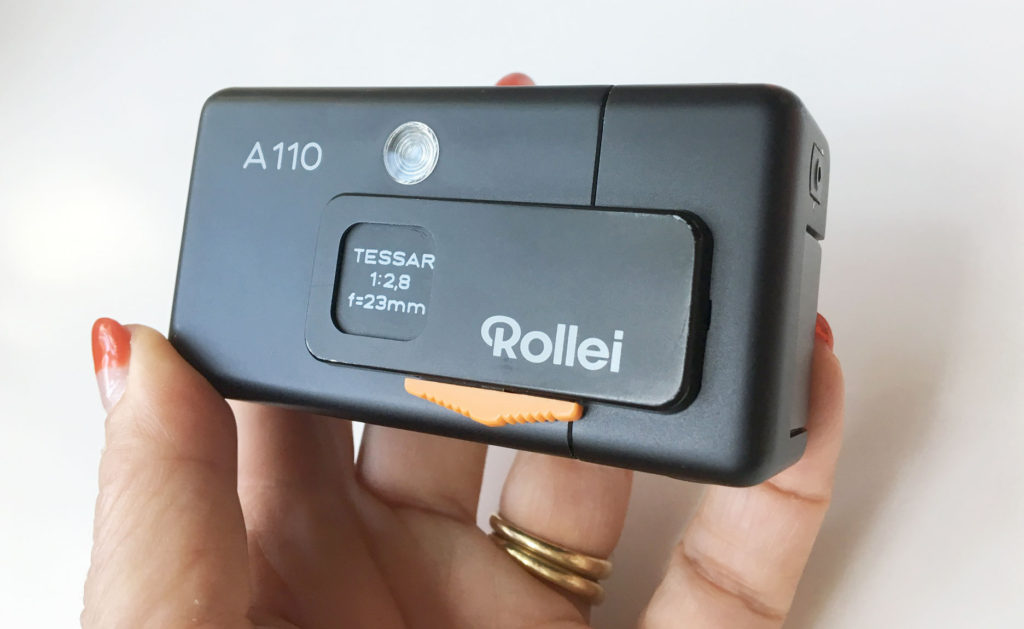 It's actually not that much bigger than an GoPro Hero 5…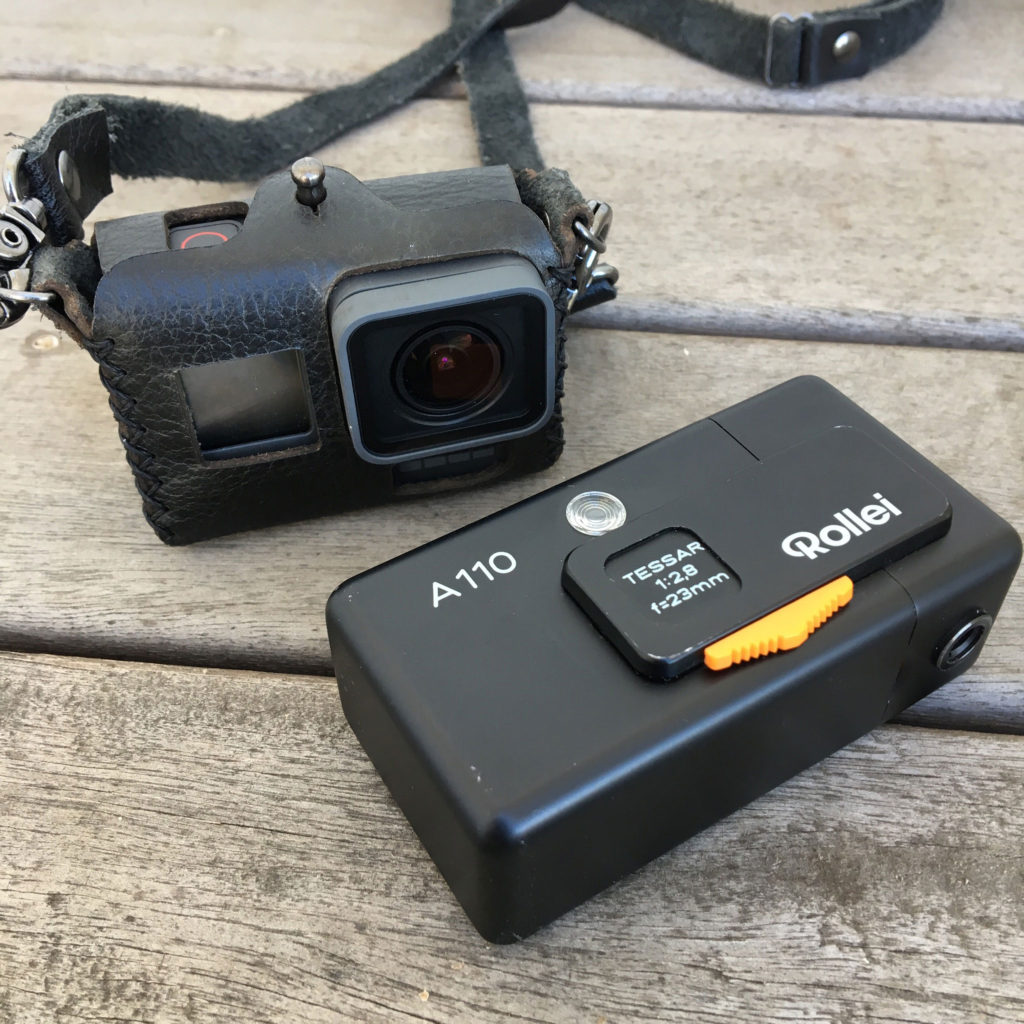 But don't think that this means it is flimsy…this camera is a little tank.
Solidly built from metal with a few plastic parts..and apparently consisting of 260 components…it feels a good weight in your hand.
And tucked into the tiny package is a pretty good lens…an excellent one, in fact…a Carl Zeiss 23mm Tessar…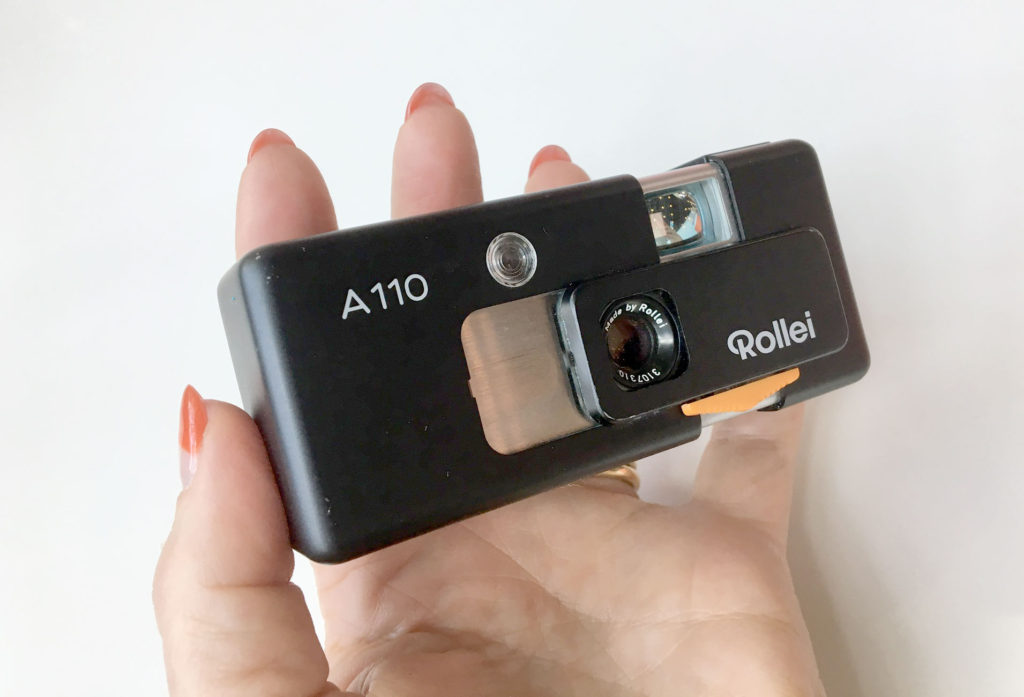 For those who like specs, it is f2.8 – f16, and is connected to an automatic electronic shutter with speeds from 4 secs to 1/400 sec.
Which means that you can't manually change the aperture or shutter speed….plus the ISO is set to either 100 or 400 with the coding done internally.
To focus, you just move the orange slider underneath the lens and a green line moves through the icons in the viewfinder…it can go from 3.5 feet through to infinity.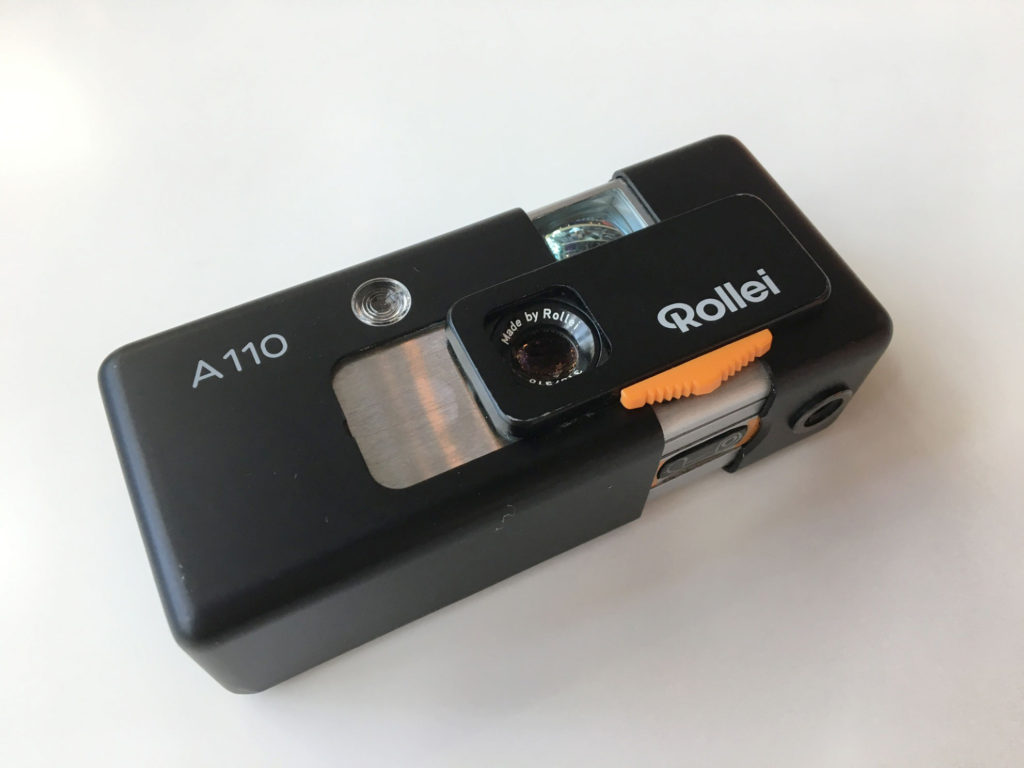 There is also a small green button on the top…press it in low light situations..if it shows continuous green all is ok…if it is intermittent, it indicates an exposure too long for hand held operation.
And yes, it even has a tripod socket!
I did some research and found that the Rollei A110 was first made in Germany, then after 1978, production moved to Singapore…a total of approx 200,000 were made.
Mine is one of the German made ones, and came in a lined box with a little leather case which fits the camera perfectly, a manual and a metal chain…plus the flashcube attachment although I am not sure you can get those anymore…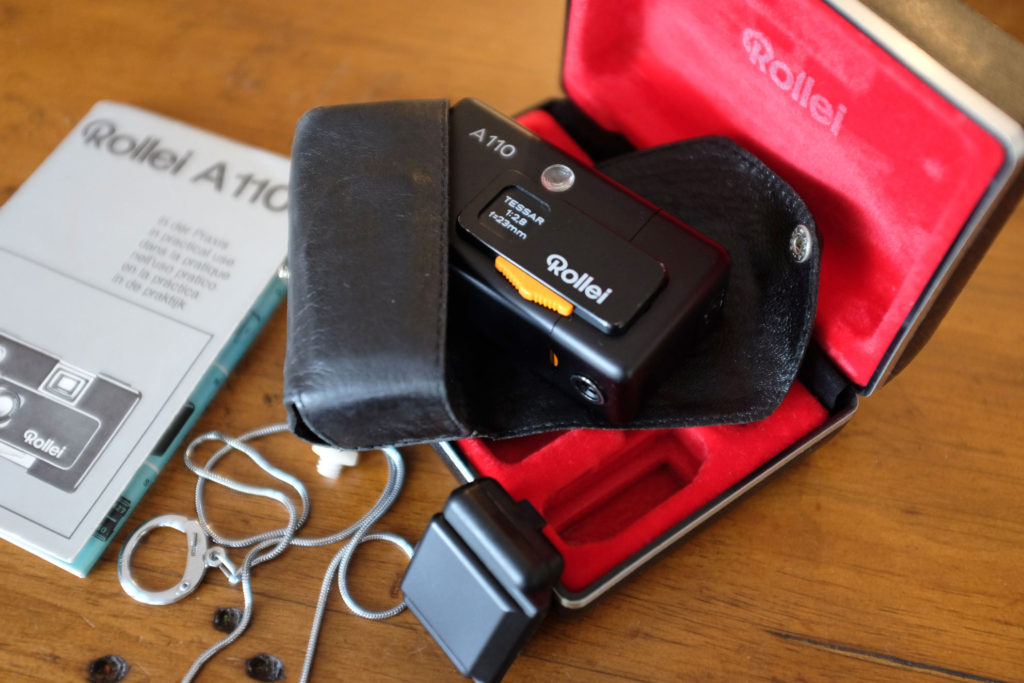 There was an old Kodak film in mine as well…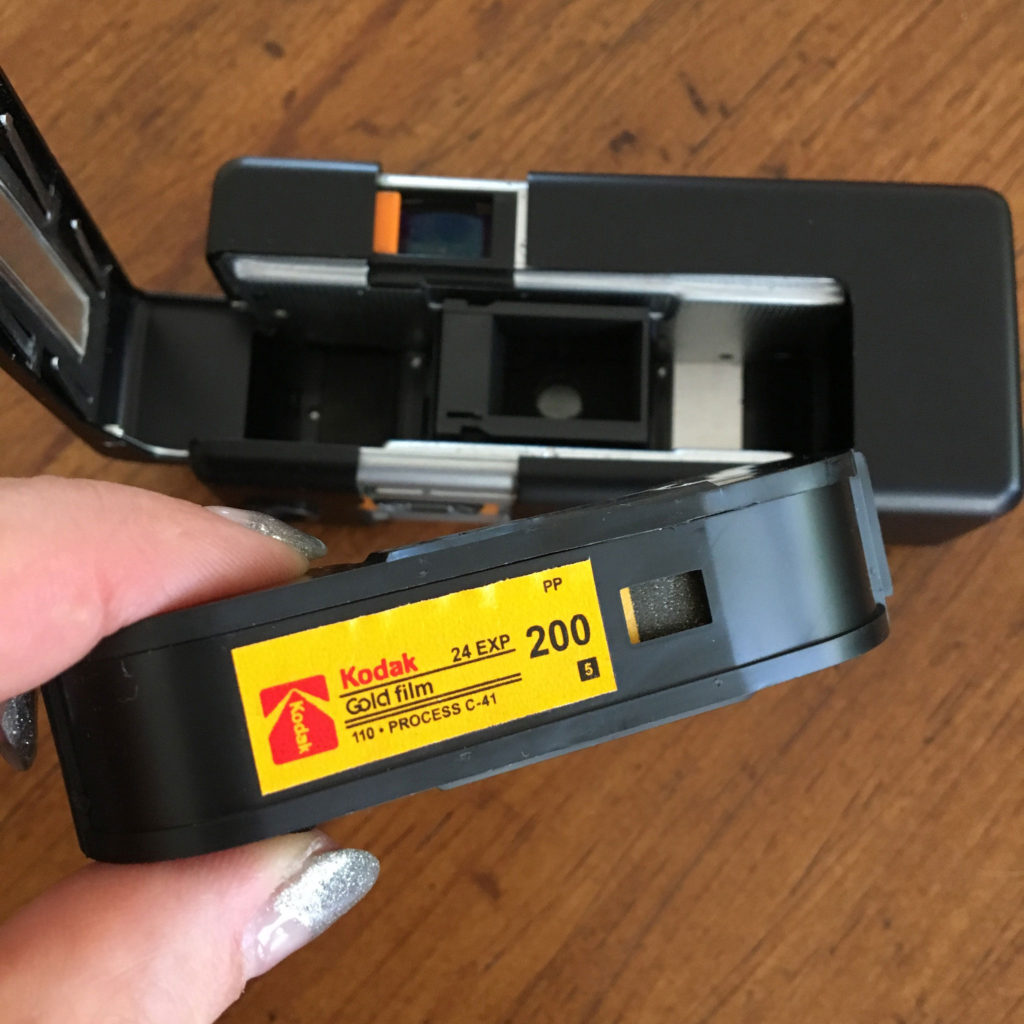 I finished it off and got it developed, but only my shots worked and the quality was not good as you can see…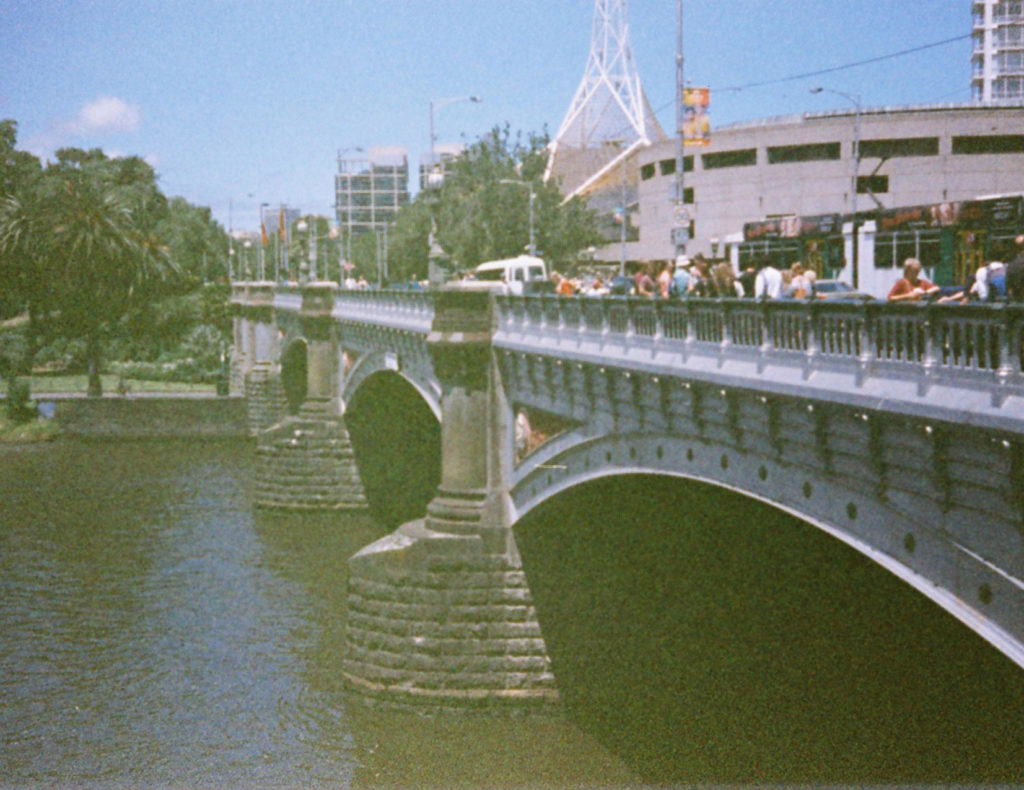 Not to be deterred, I put in a new Lomography film…Colour Tiger ISO 200…and quickly discovered my camera is somewhat stubborn to load.
It takes a bit of fiddling to get the winding mechanism to engage with the film cartridge, but finally got it after some perseverance.
To wind the film on, you just open and close the camera…clever!
I was a bit nervous about whether any shots would come out but was pleasantly surprised with the results!
Yes, they are somewhat grainy and I had some light spots on some of the shots, but I actually like the effect…and it is perfectly fine for social media…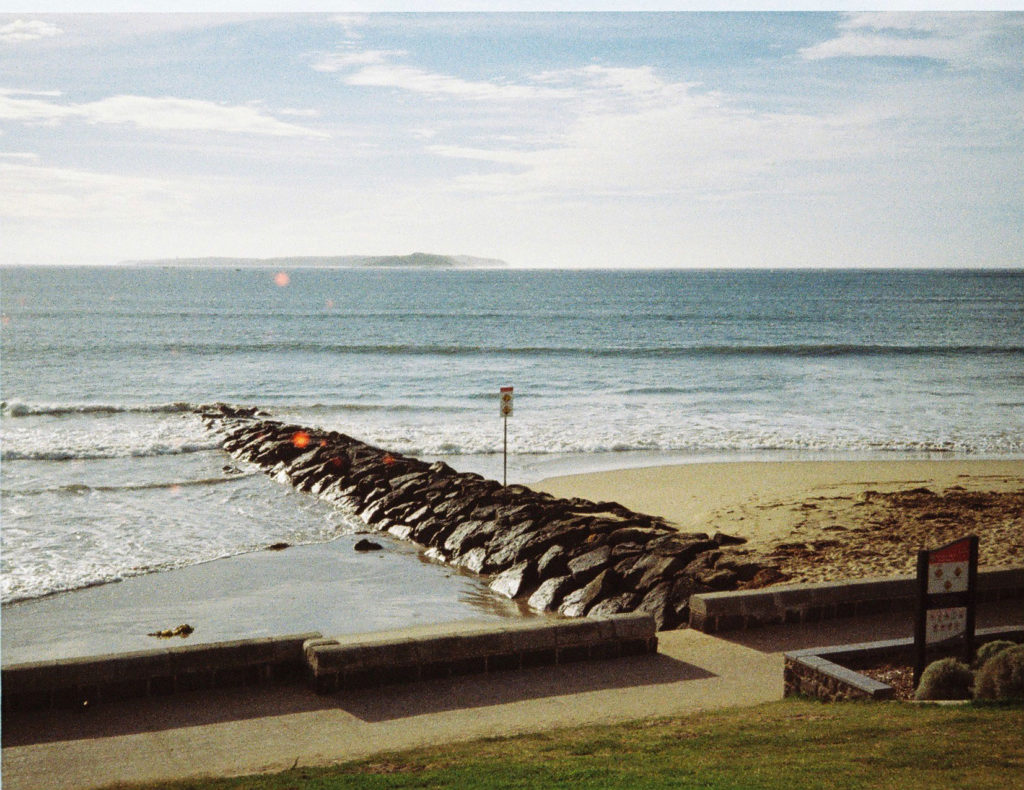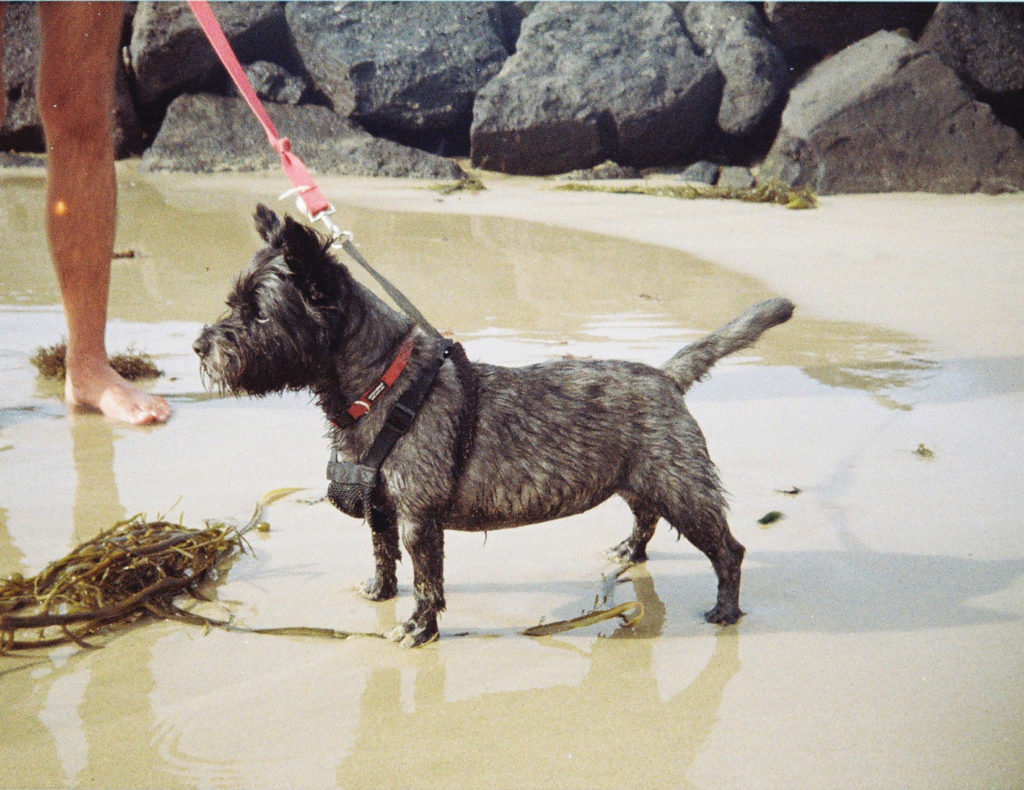 Love the vibrant colours in this image…love the cars too!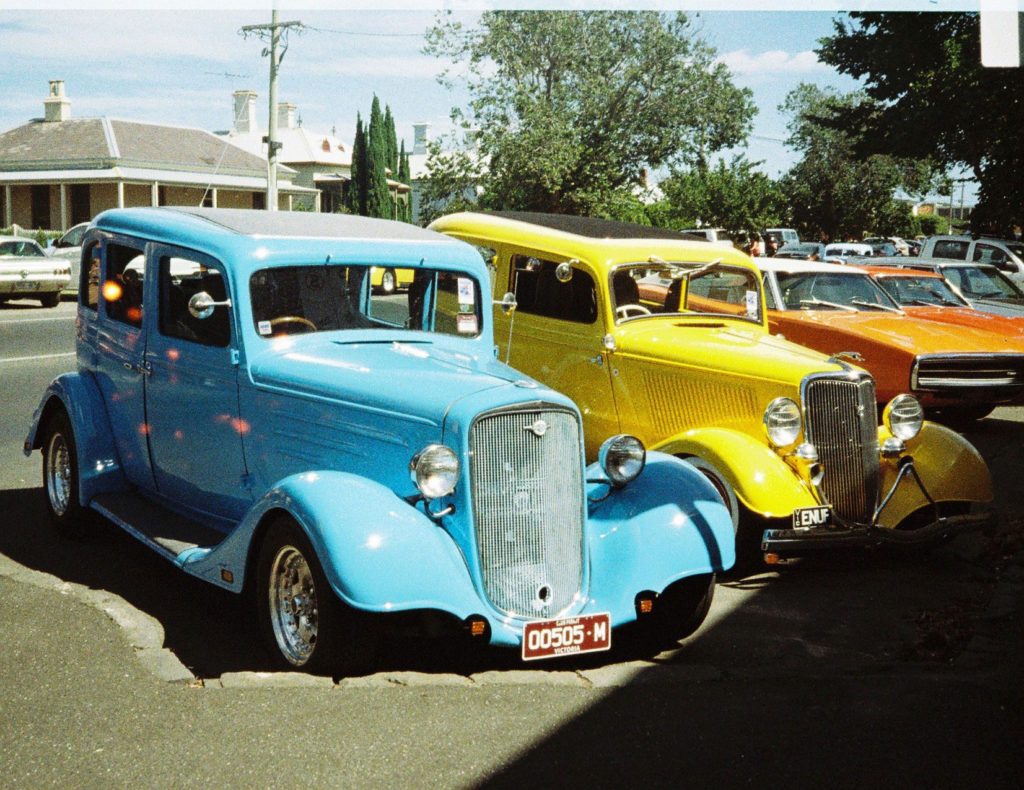 So all in all, I was quite impressed with this little Rollei…I didn't have high expectations but I am more than happy with how my first film came out.
So much so that I have put another fresh Lomography film in it, and this little Rollei will now be a fun addition to my camera bag!
Do you like using 110 film? What is your favourite 110 film camera?