A few weeks ago we were in Kensington for the opening of the new SEDA premises and meeting the guide dog puppy we sponsor, so we thought we would take the opportunity to explore an unfamiliar area for some "brunching"!
We had no idea where the best places were in Kensington, but by pure luck, we discovered Bellair Street…bustling with cafes, people, kids and dogs!
After checking out what was on offer, we chose Spinifex…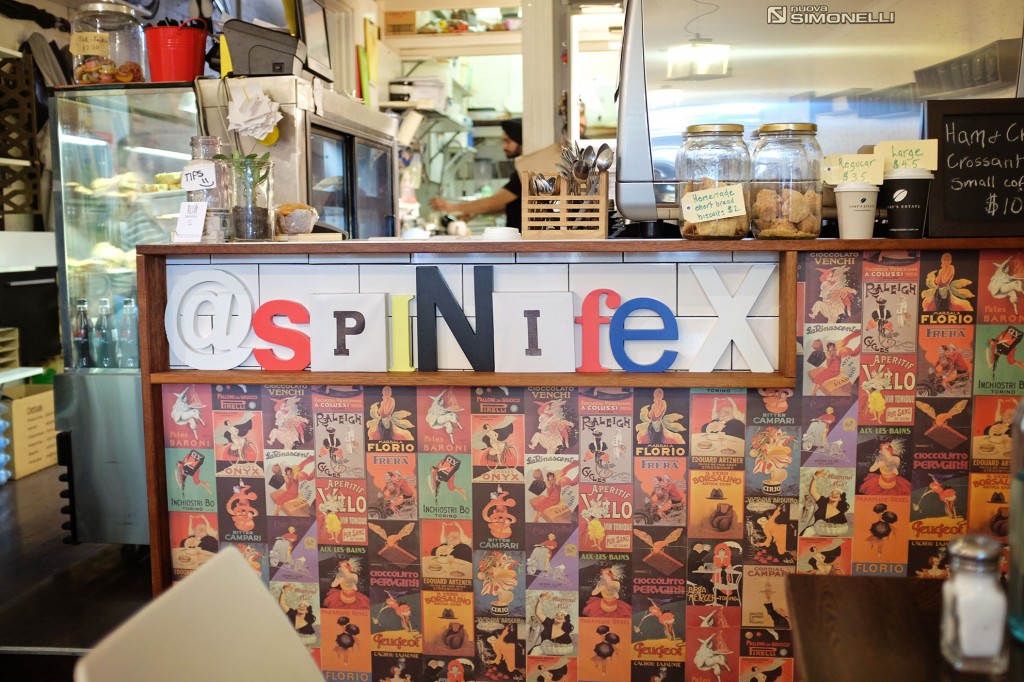 We were greeted by a friendly waitress and even though the cafe was busy, we were able to get a table just near the counter.
However, we did discover that there was also a courtyard out the back with a few more tables…and there are tables out the front.
Started off with our usual…Chai tea infused with soy milk…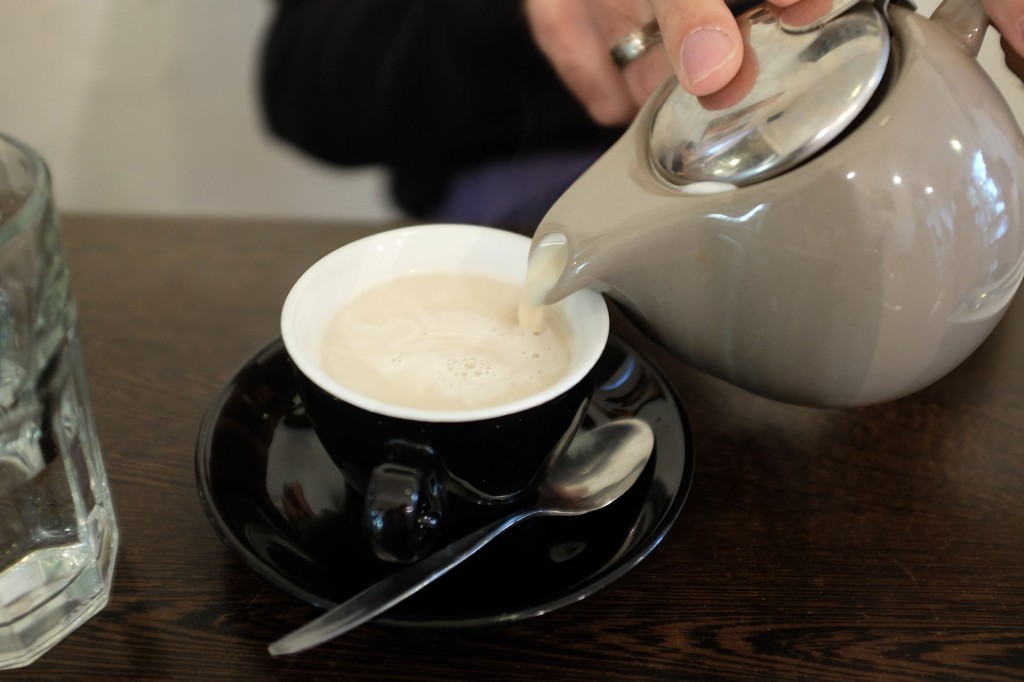 We had no problems with ordering…waitress was helpful and even came back to double check that she had written everything down correctly!
However, the meals did take quite a while…well over half an hour….
We were just beginning to wonder if they had forgotten us, when our order arrived…
And it was delicious…and I loved the red plates!
My husband had his usual of scrambled eggs…with sides of mushrooms, avocado, bacon and spinach…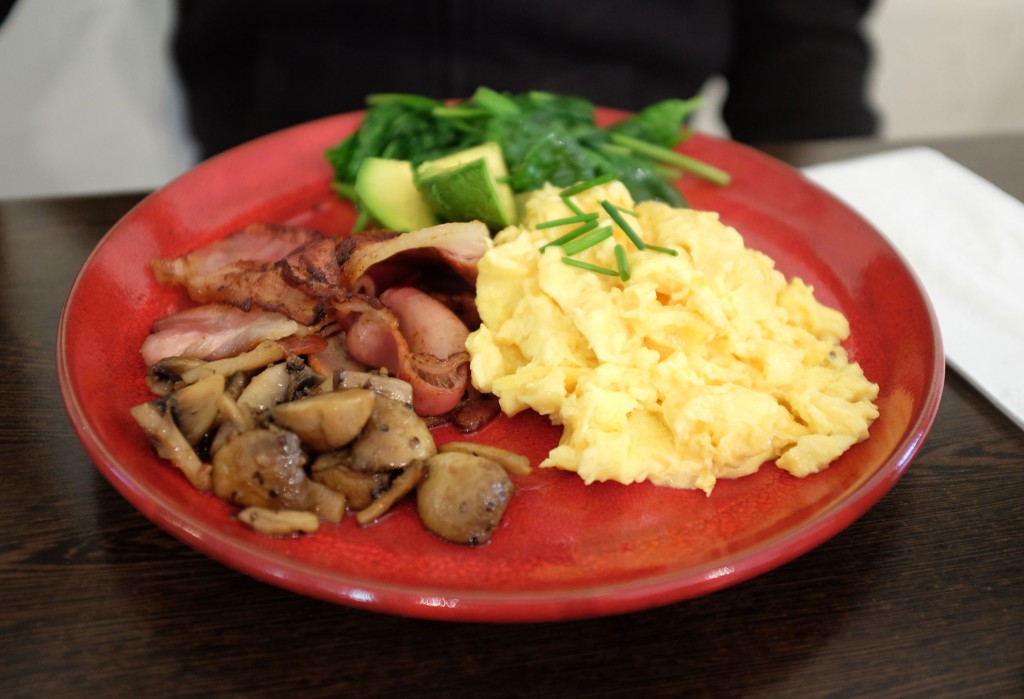 I had my dairy free breakfast, including a very yummy beetroot relish…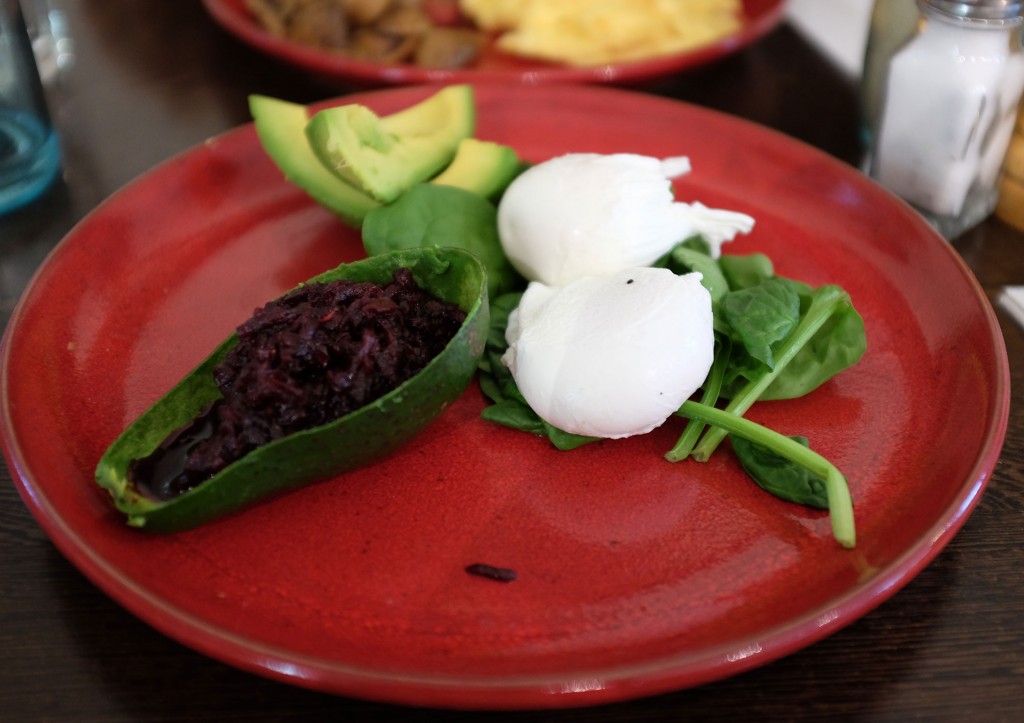 Loved the decor of Spinifex…paintings of local scenes hanging on the walls…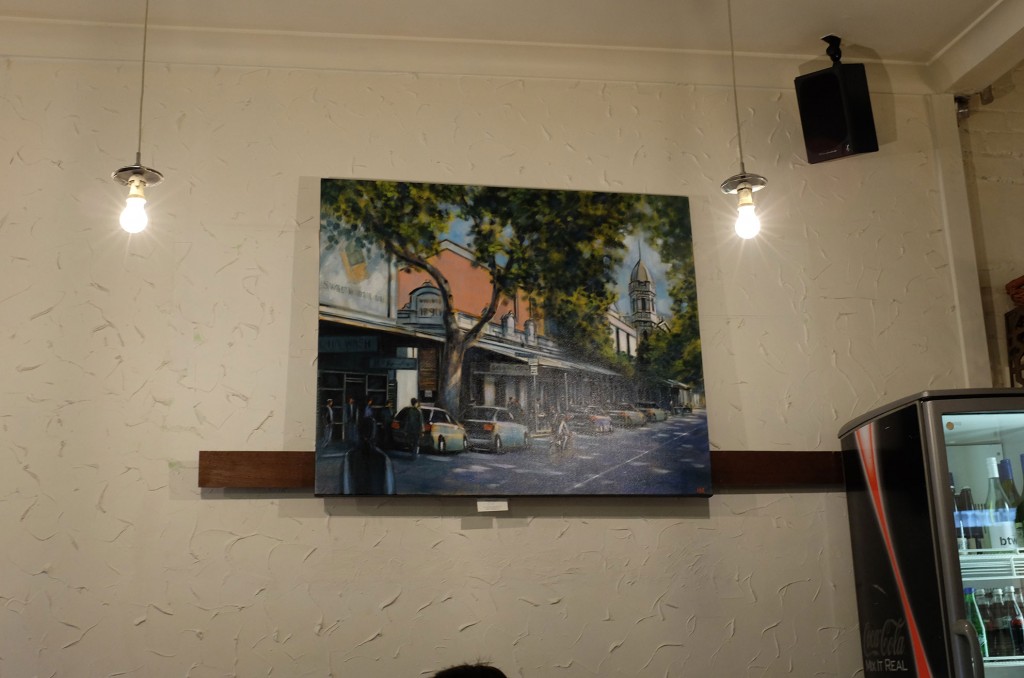 Even the two bikes stored cleverly on the wall…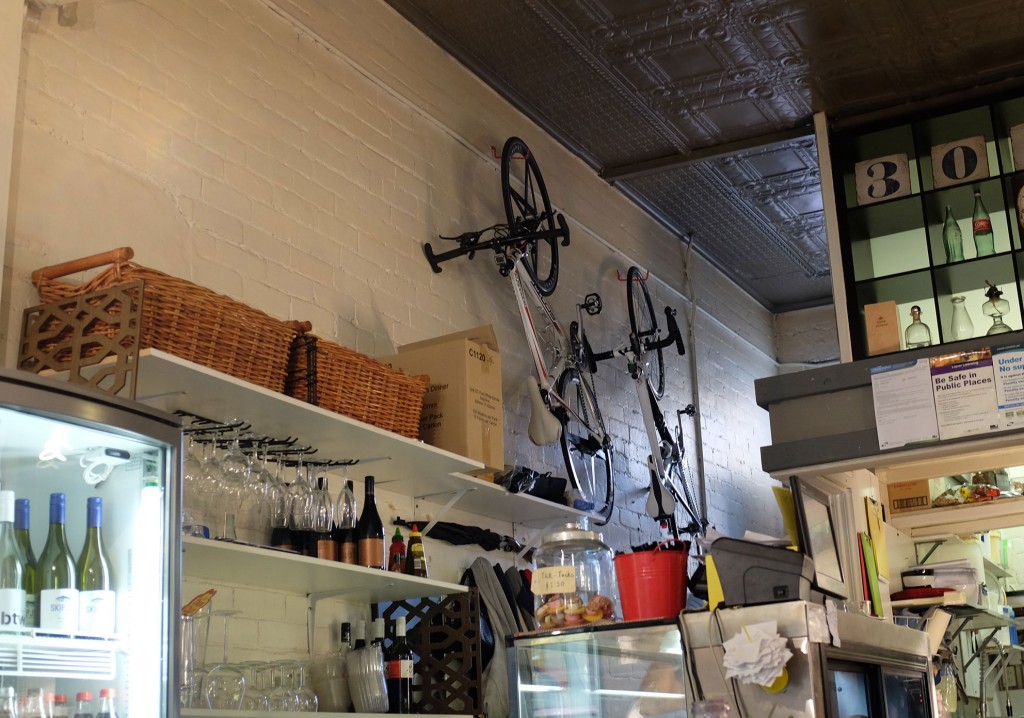 My husband didn't leave much of his meal which is always a good sign!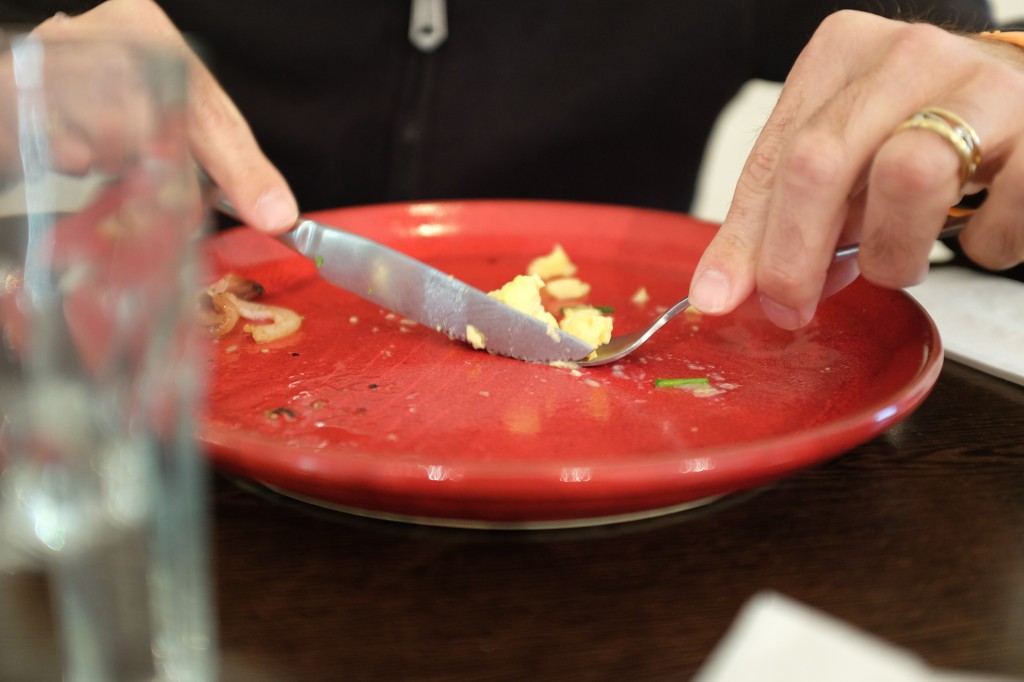 This cafe is easy to get to, as it is located opposite the Kensington Train Station.
We had a little trouble finding a car park as it was Saturday morning…in other words, peak time for brunch…but found one in a nearby side street.
We enjoyed our brunch experience at Spinifex…friendly staff, great decor and yummy food….however don't expect to get out of there in any hurry as the meals may take quite a while…just sit back, order another coffee and relax!
Spinifex is located at 192 Bellair St Kensington, VIC.