Now it does feel a bit strange writing about summer footwear, when where I live is heading into winter fast…but for those of you who live in warmer climates…read on!
When we headed north to Brisbane, I decided not to take any flat sandals and use it as an excuse to get some new ones…mine were looking a bit worn out after our long hot summer.
While on our travels, I came across Saltwater Sandals in one of the little shops we visited…and I am rather glad I decided to try a pair on!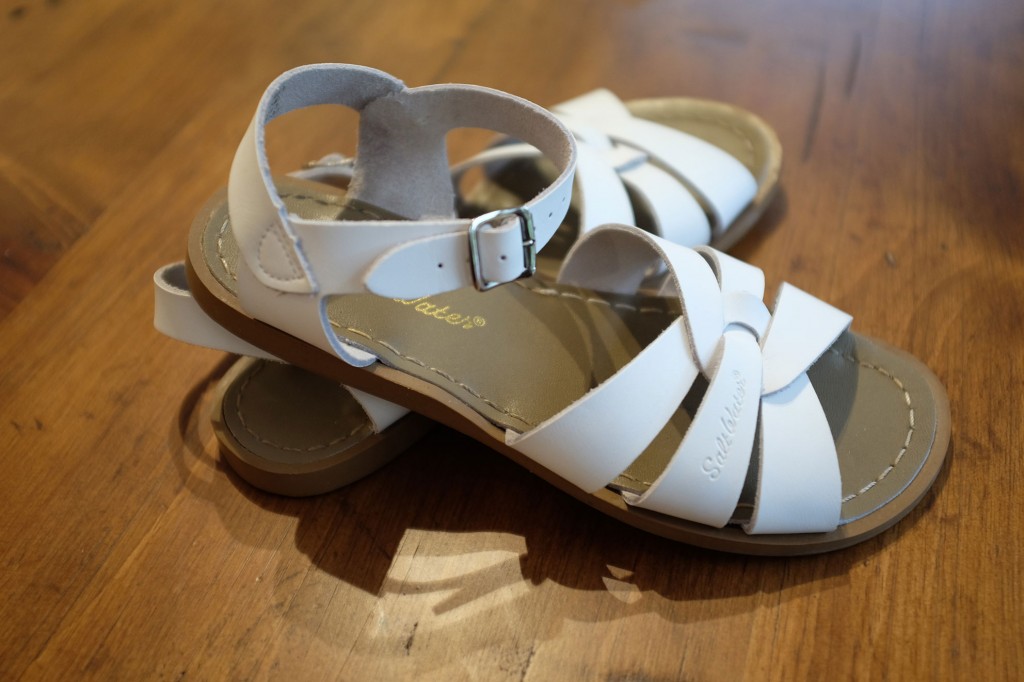 Saltwater Sandals is an American footwear brand…and the sandals have been cult classics in the US for over 70 years…ever since Walter Hoy started making them with scrap leather from military boots during wartime shortages in 1940!
The following is a description from the Australian Saltwater Sandals website…
They mould to the shape of the foot with repeated wear, a process that speeds up when wet, so they're perfect for wearing to the beach, splashing in the sea, pounding pavements or just hanging out. Best of all, you can throw them in the washing machine when they need a clean, thanks to the non-rusting brass buckles and tough, but flexible, soles.
And yes, you read right..you can get them wet with no problems!
As you can see in the image below, I went with white ones, but the sandals come in all sorts of colours!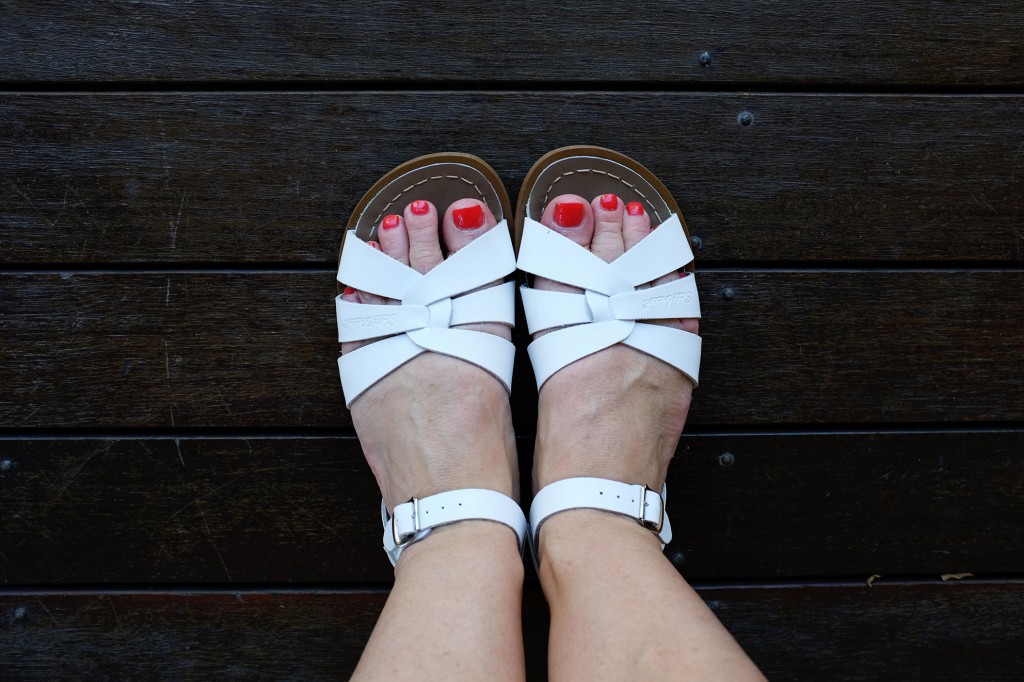 There are instructions inside the box…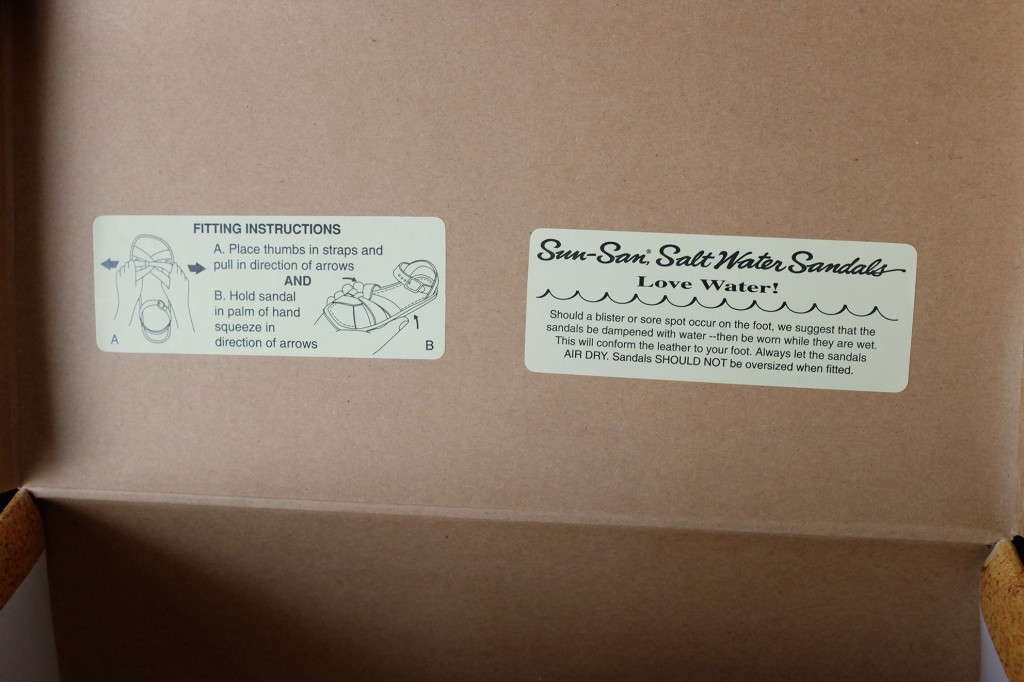 But I put them straight on after purchase, and then walked miles over the next few days….and I can report that they are so comfortable!
No sore feet and no blisters, even with the warm weather!
So its with a bit of sadness that I now wrap them up to store over winter,  and am so looking forward to sandal wearing weather rolling around again.
But if you live somewhere warm, and are looking for some sandals that are comfortable…check out Saltwater Sandals!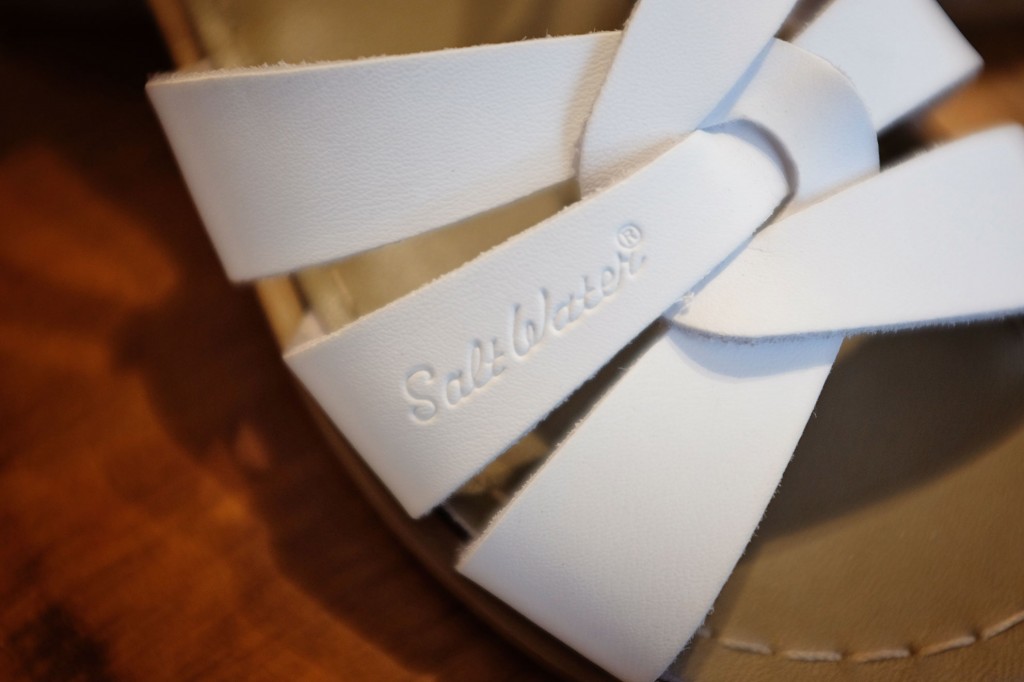 And I should mention that the younger generation don't miss out…there is also a large kids range available too!
Please note: this is not a sponsored post…I purchased the sandals myself, and have written about them because they are so comfortable!
For more information and to find stockists, click here to visit the Saltwater Sandals website!