As a special treat, we recently headed back to our favourite Southgate restaurant…Tutto Bene….which means "everything's good"…and it is!
The restaurant is described as showcasing "the best Italian produce in a traditional eatery style, with uninterrupted picturesque skyline views of Melbourne"….and I think they are one of the best Italian restaurants we have here.
It is located on the second level of Southgate complex, and overlooks the Yarra River and towards the city.
We eaten at Tutto Bene a few times now, and one thing we love…apart from the yummy food….is that they handle dietary issues really well…there is even a separate dairy free menu!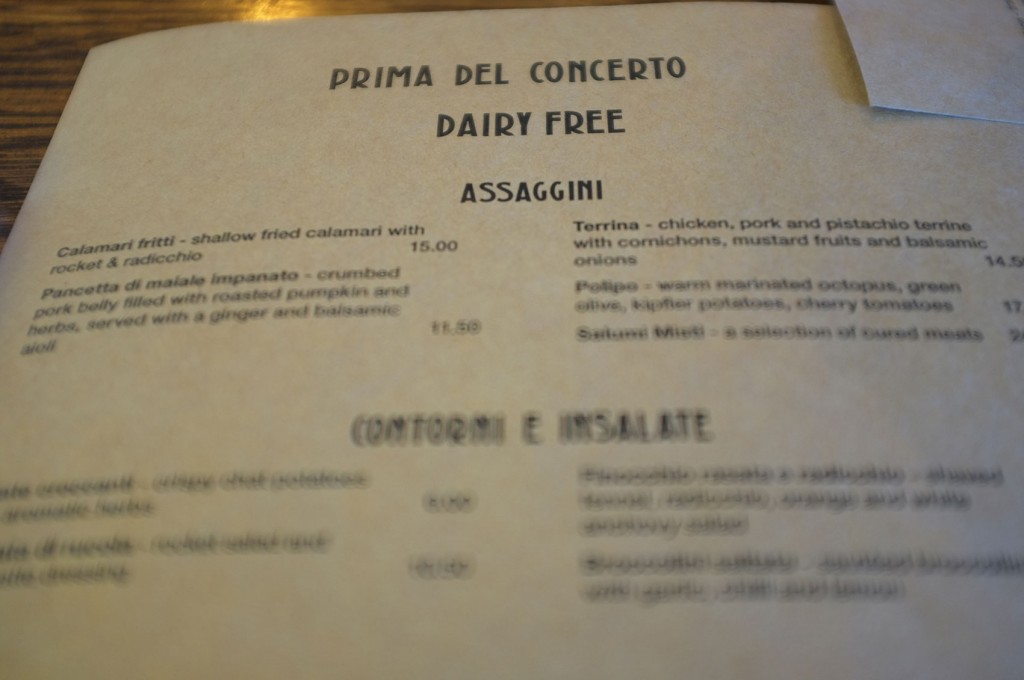 This particular visit, we were very lucky to get a table without booking as it was Saturday night…ended up being just inside the door…which you can see in the image below.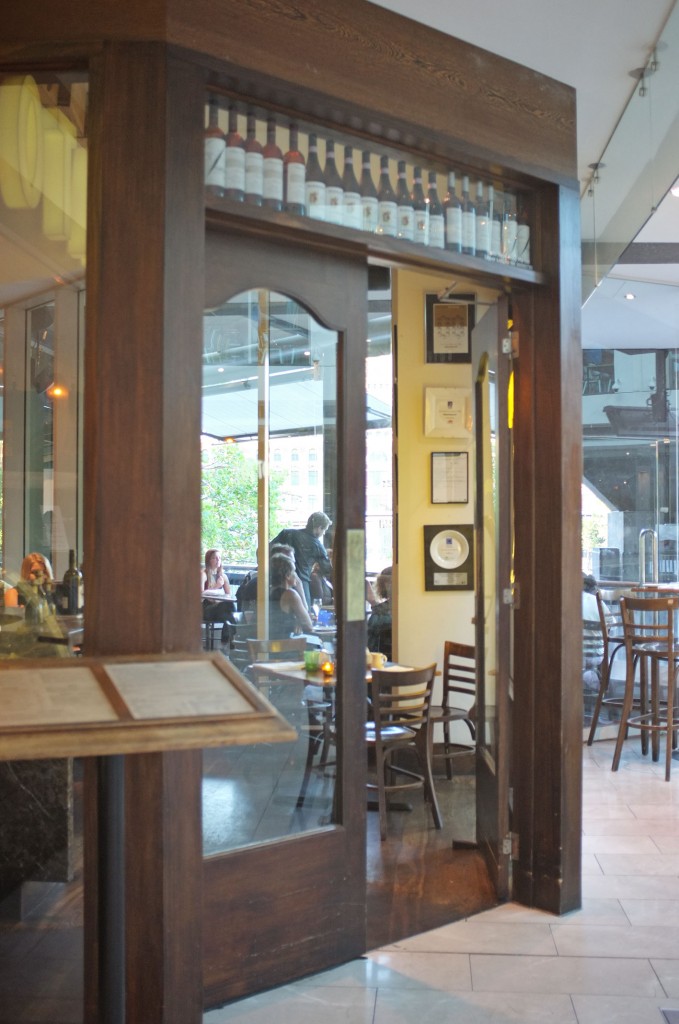 Although it meant no lovely view over the river, it turned out to be not so bad as we were served quickly as waiters were frequently passing our table.
We had a young waiter, with a lovely European accent, who was still learning the ropes, but he did really well.
The Maitre D is exceptional…he keeps an eye on everything and doesn't miss a thing!
On this visit, both of us had risotto…I had the Italian pork and fennel sausage, with tomato and basil, and my husband had the mushroom with Parmigiano and herbs (pictured below)!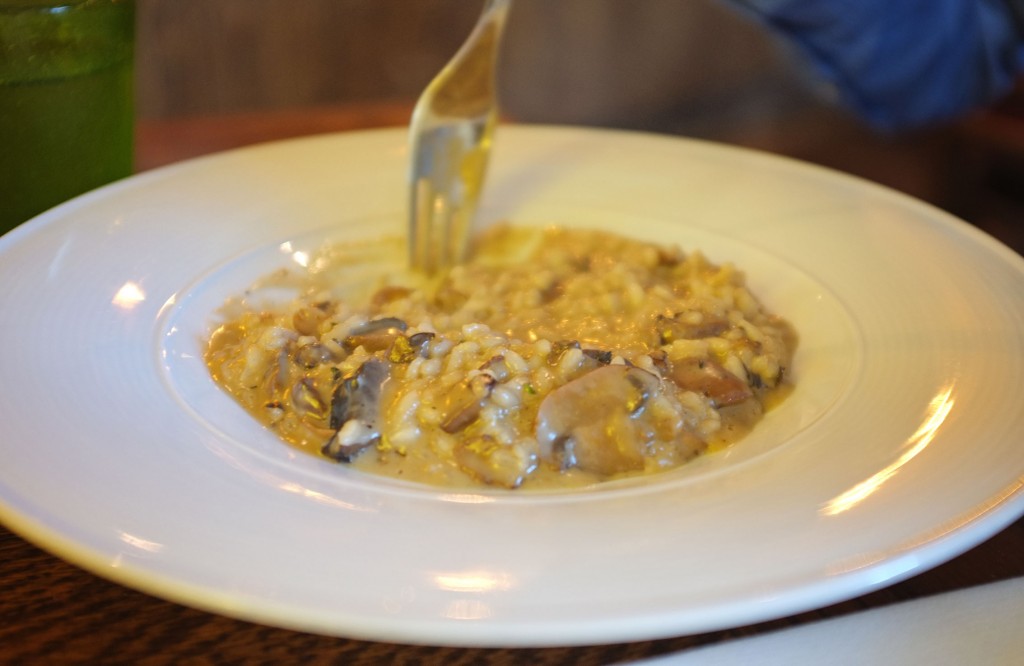 Both were delicious…and dairy free!
Come dessert time, I thought I would test the waiter to see if there were any dairy free options…and he came up with sorbet from their ice cream shop next door.  It was a perfect night to enjoy a serve of Mango Sorbet!
The only complaint I have is that the tea isn't the best…now we are a bit more knowledgeable, and have developed a palate for perfectly brewed tea, we now expect…..and want better tea…especially at a higher end restaurant.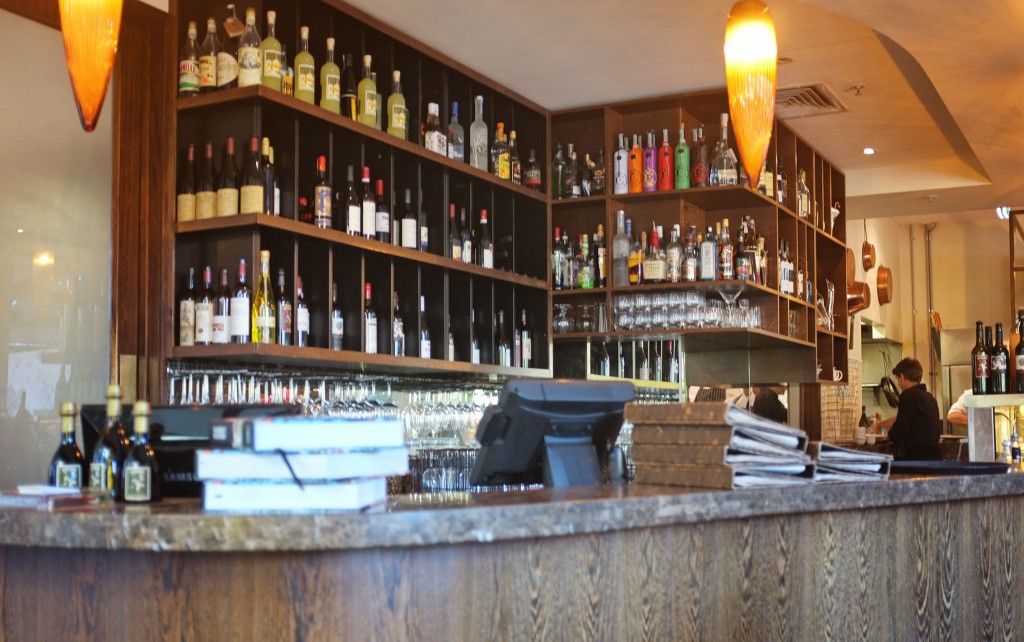 If you want to go to this restaurant during peak times, it is definitely worth making a booking as quite a few people were turned away while we were there as it was full….and when you book, ask for a table with a view!
I have to say it is so nice to be able to enjoy a real dining experience, and not have to worry about trying to negotiate a dairy free meal
Although not cheap, we can highly recommend Tutto Bene, and it is on the top of our list when we head into the city!
Tutto Bene is located Mid level Southgate, Southgate Shopping Complex/Southgate Ave, Southbank VIC 3006